Re-imagine and transform your bathroom(s) into a spa-like retreat
If you're tired of looking at your large unused corner tub, tiny shower, outdated fixtures, or just want an entirely new bathroom that gives you more space, storage, and a feeling of calm and relaxation, then you've come to the right place. Progressive Design Build will take your most problematic spaces, assess your style (as evidenced by other space in the home), and turn your bathroom experience into something that frames the beginning and end of each day.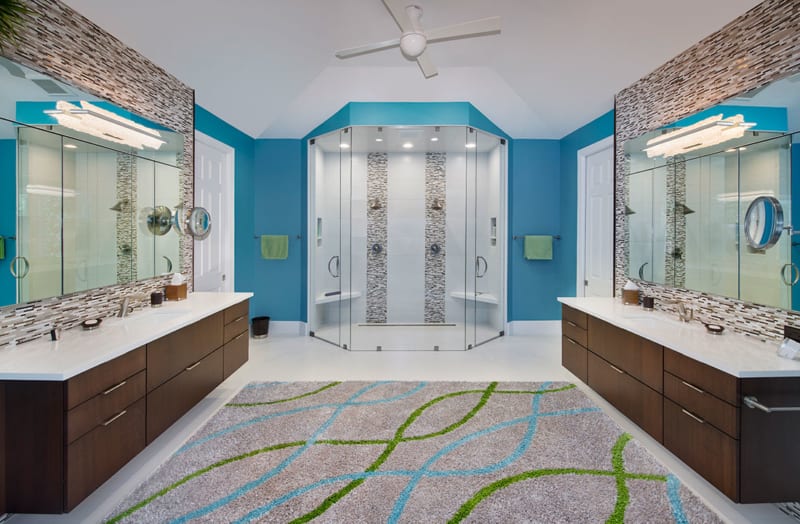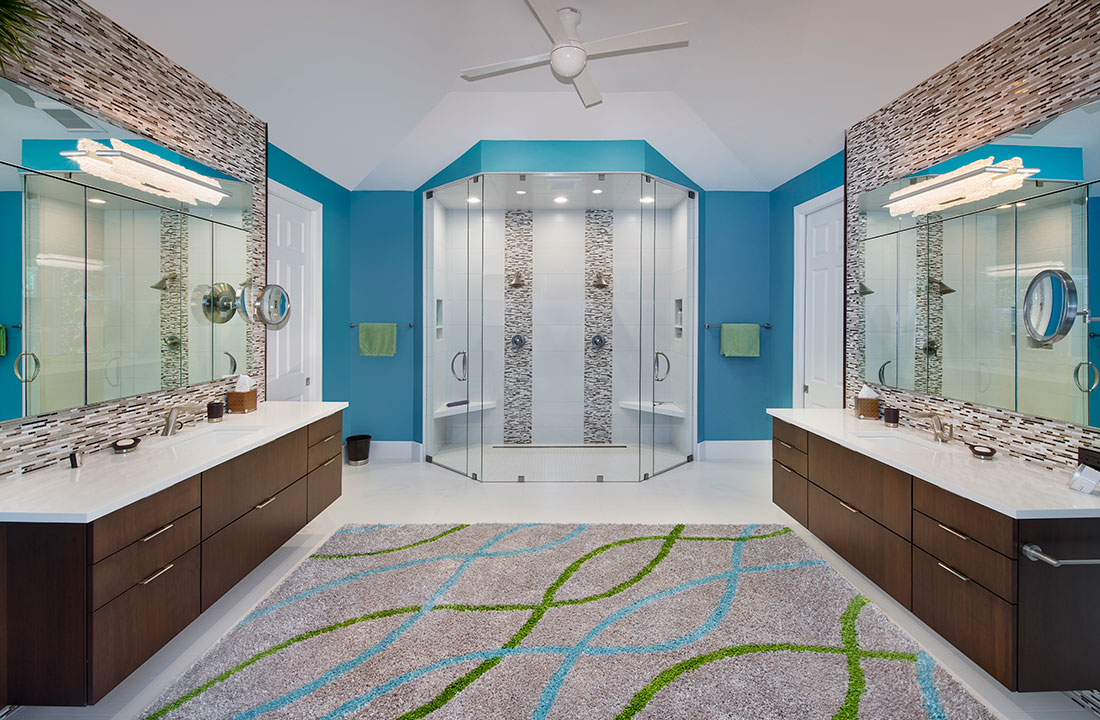 The Johnson's Story
With a long list of problematic areas (i.e., dated, dark, cave-like shower, single vanity, etc.), Progressive Design Build created a design plan that included custom designing a floor-to-ceiling glass shower in the center of this large space—promising to bathe the Johnsons in light and cleanse them in water. An inefficient center island and large jacuzzi tub was removed and replaced with a sleek, freestanding soaker tub, and two floating "his and her" vanities guaranteeing plenty of storage space for all of their needs. This couple now looks forward to starting and ending their day in their beautifully renovated master bathroom.
Ready to start a conversation about your bathroom remodeling needs?