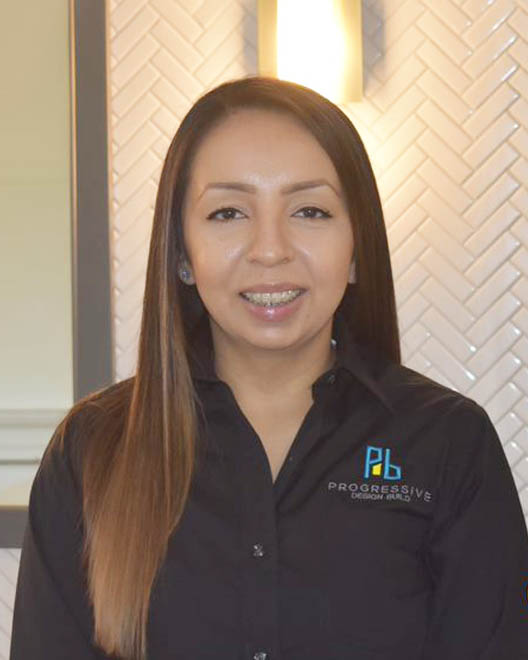 Gilda Gramajo
Administrative Assistant
With over 10 years of customer service experience in retail, banking and the healthcare industry, Gilda brings a high-level of detail, organization, and enthusiasm to her expansive administrative duties—to include marketing and general support to the Progressive Design Build executive team.
When asked what she is passionate about professionally, Gilda replied, "Putting together 'pieces of the puzzle', orchestrating the details of a remodel, and then seeing the finished product. I know how important every interaction is with the client. That's why I take great pride in setting the tone for our client's experience with Progressive Design Build."
When Gilda isn't working you'll find her supporting her two beautiful daughters and their extra-curricular activities. Gilda also enjoys traveling, trying new foods, and learning about different cultures.
And, when it comes to giving back to society, nothing warms Gilda's heart more than participating in events that focus on supporting American Veterans and the issues they face such as suicide & mental health.