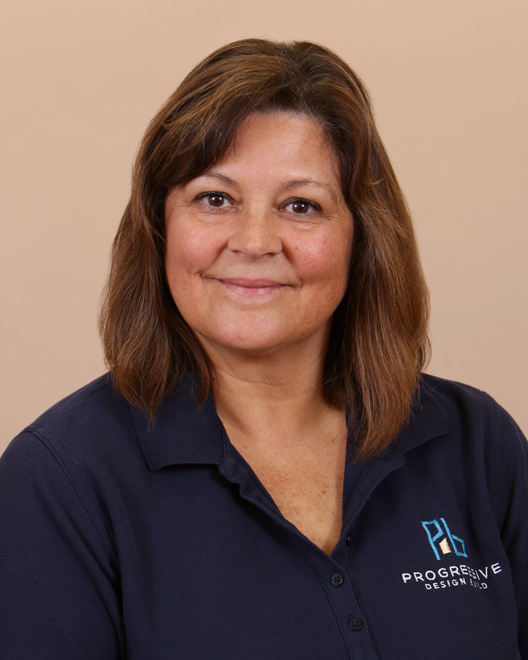 Ruth Amore
Accounting & Office Manager
As Office Manager and Accountant for Progressive Design Build, Ruth is thrilled to be contributing to the organization and operation of yet another successful firm.
Ruth's career started in 1981, when she helped start a family plumbing and heating business in New Jersey. A natural entrepreneur, the company flourished under her management. 18 years later, Ruth's flair for HR, accounting, and operations had her successfully supervising over 20 employees. A consummate multi-tasker, Ruth simultaneously ran the plumbing and heating business while managing a Mr. Rooter drain cleaning franchise and continuing her business education. In 2006, she also opened a candy store.
Ruth relocated to Southwest Florida in 2014 to be closer to her daughter and son-in-law in Naples. Shortly thereafter, she found Progressive Design Build. When asked what she loves about her work with Progressive, Ruth says, "I feel so blessed to collaborate with Mike and the talented Progressive Design Build team."
Not only is Ruth a dedicated business woman, she is the mother of 3 successful daughters and grandmother of 9. When she's not working, Ruth is usually spending time with her family. She also enjoys exploring the beautiful state of Florida and biking on Sanibel Island.