Congratulations! You've purchased a home and are looking forward to the new chapter in your life. Was it your dream home? Perhaps not. There are likely things about the house that you'd like to change. Instead of having to compromise on what you really want, consider remodeling before you move in! To help you decide the right timing for your move, here are six remodeling projects that are better to complete ahead of time.
Interior Painting
Moving in is already a tumultuous time, with boxes to unpack and thoughts about where things should go. The last thing you want to do is disrupt your family even more to paint the interior. It's much easier to paint an empty room or house rather than having to cover furnishings with drop clothes and live with the paint fumes.
If you don't like the crazy colors the other homeowners had, or the walls are scuffed and worn looking, now is the time to make the changes. Give your home's interior a fresh, new look, and make the rooms your own with colors that invigorate you and match your décor before you move in.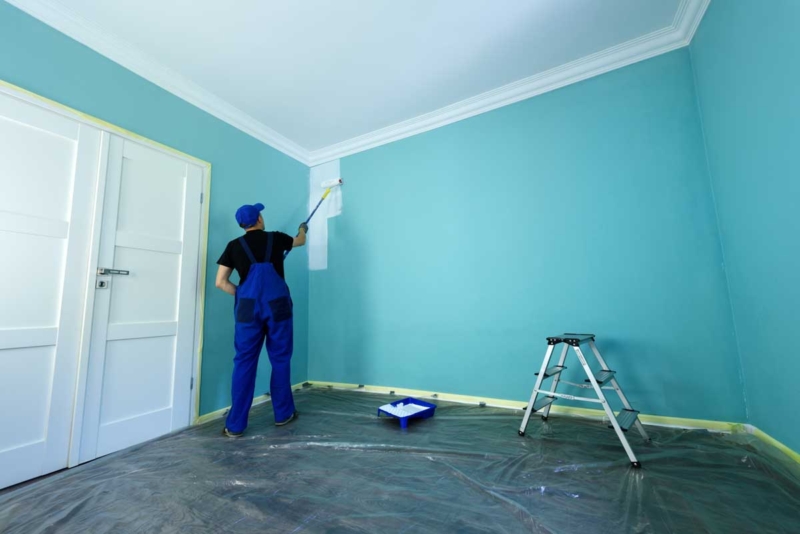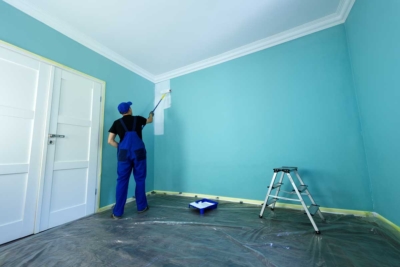 Flooring Refinishing or Installation
Do you hate that green carpet in the living room or have you always wanted hardwood floors? Are the current floors damaged or worn, and the carpeting dirty? There are several reasons why you should complete your flooring remodeling projects before you move in:
The rooms must be empty. There no sense in having to move furniture from room to room, which only adds more labor and extends the timeline.
You'll want to let the new flooring settle. Many carpets need to offgas to release their new carpet chemical odor, and there may be a period of time where you can't walk on newly-refinished floors. Allow sufficient time between flooring changes and your move-in date for things to settle.
You don't know what you'll find below the surface. You've probably heard stories about what contractors find when carpet or old flooring is removed: damaged or unsafe subflooring, termite or water damage, or insufficient supports. If issues are found, you'll want to have them repaired prior to installing your new flooring surfaces. Having these repairs completed before you move in is a safety concern, as well as a convenience one.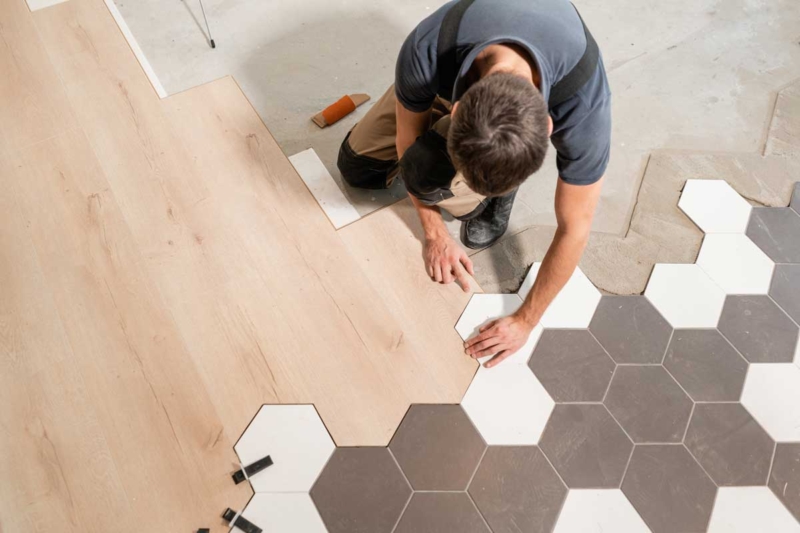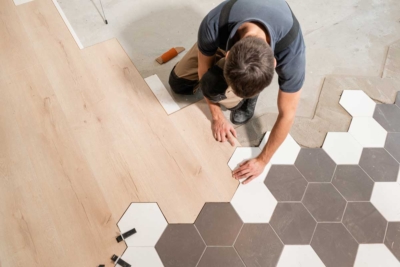 Extensive Layout Changes
You love the home's location—which is why you bought it—but you don't necessarily love the layout. Before you move in, now is the time to take down walls, add rooms, and make overall layout changes to the house to make it functional for you. Rather than having to deal with construction for several months, it will be much easier on your family if they can avoid the dust, debris, noise and disruption of a major remodel while you're trying to setup a new household. Besides, that part of your home will be unlivable while it's under construction anyway. Plan on several weeks to several months for the projects to be completed. Your remodeling contractor will give you a specific timeline.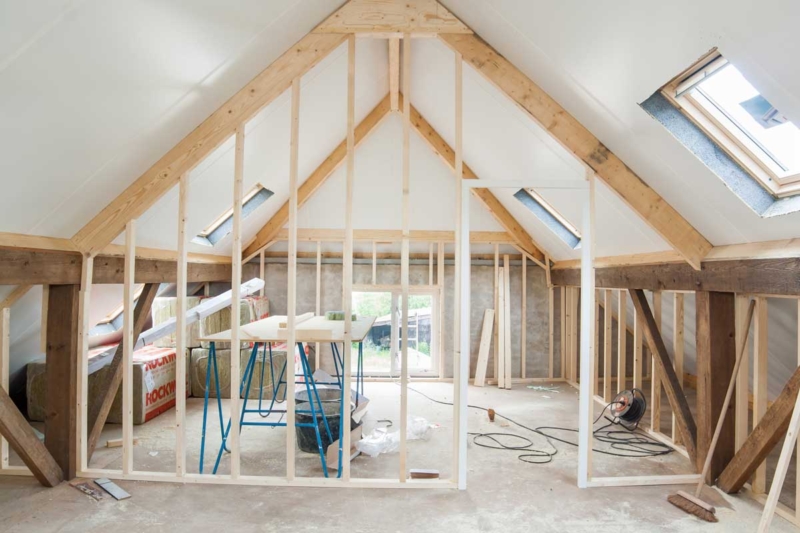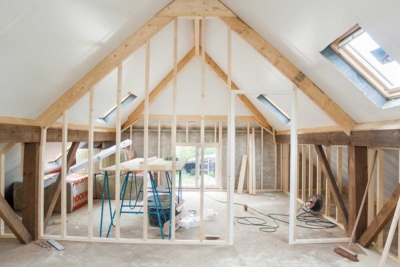 Kitchen Remodeling
Your kitchen is where you'll spend the majority of your at-home time, so it doesn't make sense to put off an essential remodel before you move in. Otherwise, you may be stuck with eating takeout and having to wash dishes in the bathroom sink for weeks. In addition, there are times when the water supply will need to be shut off to the entire house—a huge inconvenience. It's a lot more exciting to move into a home with a kitchen that brings you joy each time you enter it.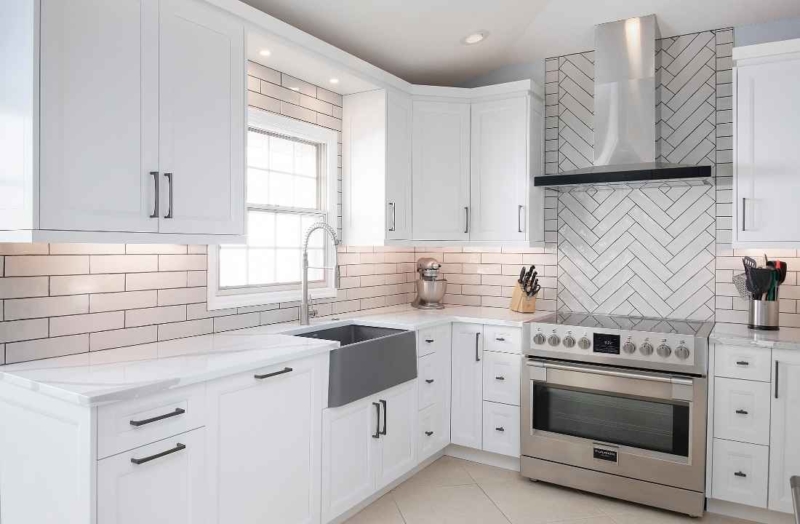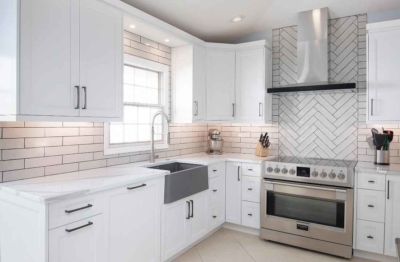 Primary Bathroom
A study published by the Kitchen & Bath publication KBB reports that nearly 70% of those who planned to remodel their homes in 2021 included a complete remodel of their primary bathroom. Items they most wanted to change included: new toilet, shower, cabinetry, faucets and sinks. Many also wanted to add a bidet. Since bathrooms are a #1 need in a home, and having to share an alternate bathroom with numerous family members can be crowded and uncomfortable, you'll be much happier if you can complete your primary bathroom remodel ahead of your move-in date.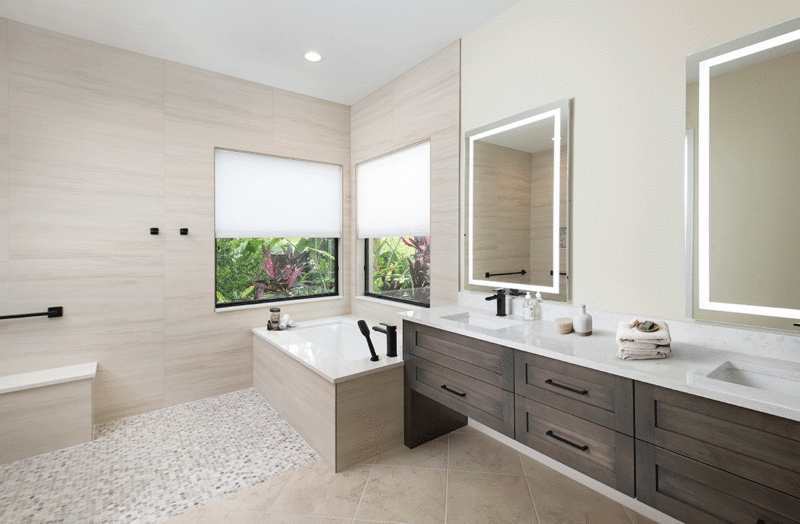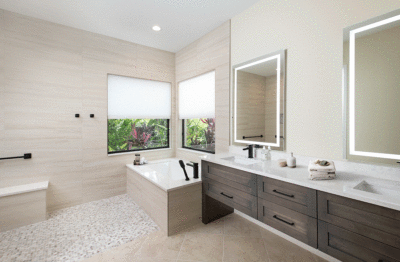 Safety & Security Updates
One of the first things you'll want to do with your new home is change out the locks. It is one of the basic security updates to make. But think beyond the doors and windows to your lifestyle. Do you want a built-in home security system with cameras, lighting and remote access? Wiring can be run inside the walls during your remodel. Do you have children and need to install safety devices? Are pets secure both inside and outside the home?
Long term, are you looking to age in place or have a family member with a disability or mobility issue? Universal design features that help you safely function and remain in your home throughout your lifetime can be designed into your remodel now to avoid having to retrofit them later.
Take the time now to learn about your home. Locate the electrical, gas and water shutoff valves, and create an emergency evacuation plan.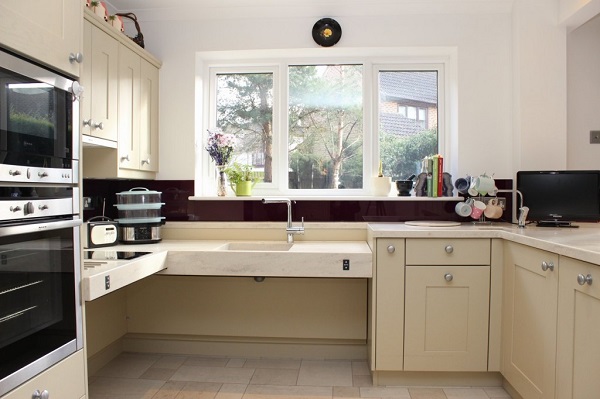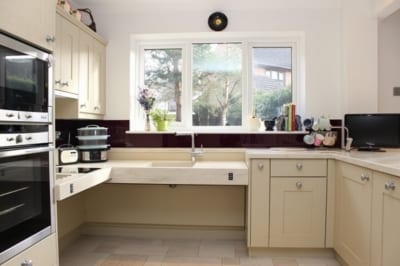 Pre- Move-In Remodeling by Progressive Design Build
Since 1989, Progressive Design Build has served as the premier remodeling firm for Southwest Florida's upscale communities, specializing in innovative designs and a bespoke commitment to service.
If you're wondering what changes to make in your new-to-you home before you move in, talk with us about our simple, three-step design-build process that will help you create a home you'll love. We promise to make your remodeling journey smooth and enjoyable. It is our goal to ensure your complete satisfaction with our work and with your remodeling experience.
Contact Progressive Design Build today for your free initial consultation, or complete our convenient online form. We're excited to talk with you about your remodeling ideas.
Need ideas? Scroll through our project portfolios. And sign up for our newsletter to learn more about the ins and outs of remodeling, see current projects, and receive invitations to upcoming remodeling events.