OUR DESIGN BUILD PHILOSOPHY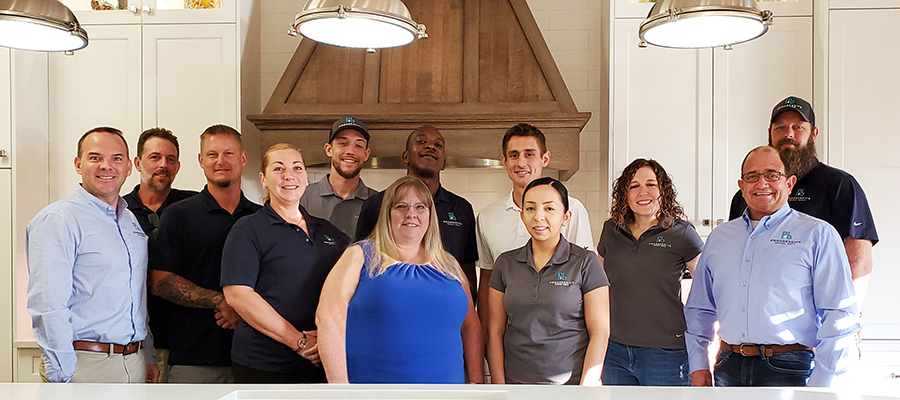 Our Vision (What we Strive for)
We are the premier design/build remodeling firm in Southwest Florida.
Our Mission (Why we exist)
We serve inspired homeowners with the best remodeling experience possible. The value we create ensures peace of mind for our clients and that the homes we improve will provide a stage where treasured family memories can evolve. Lifelong relationships will be the result of our dedication to excellence.
Our Values (What we feel is important)
Appreciation: We believe in serving others as we are grateful to our community and we have compassion for others that may be less fortunate.
Excellence: We understand that it is our dedication to excellence that brings great value to our clients. This is achieved through a systems-based attention to detail and accuracy.
Respect: We treat our clients and our team members with respect in a fun and responsible environment.
Education: We focus on constant improvement and learning. We learn from all of our experiences and we grow as a team in both our professional and our personal lives.
Honesty: Our company is always honest. Integrity is our true north and trust is the long-term result.
Timeliness: We understand that time is very important and we manage our time to assure maximum results for our clients, partners and teammates.
Accountability: We hold ourselves, and each other, accountable on all aspects of our business. Our focus is on accountability in order to create fantastic results for our clients, partners and teammates.
Why We Do What We Do
Our team is dedicated to achieving our vision for both business and personal reasons.
At Progressive Design Build, we:
Seek out challenging and interesting projects.
Strive for job and career satisfaction by meeting client needs with a job well done.
Incentivize continual growth and development in team members' professional crafts.
Provide peace of mind with company growth and financial stability.
Value working with great team with great attitudes.
Create opportunities to give back to the community as a team.
Encourage clients and staff alike to achieve their dreams.
Who We Are
Progressive Design Build is the premier residential design/build remodeling contractor in Southwest Florida. We are the team the region trusts with residential renovations.
What We Do
We counsel homeowners in Southwest Florida's upscale communities through an innovative design/build remodeling process. We cultivate mutually beneficial client-contractor relationships based on trust for the smoothest home remodeling experience available.
What Sets Us Apart
We are a dynamic team committed to helping homeowners remodel their living space for a lifetime of enjoyment. We go above and beyond to protect our clients' best interests, guiding them through a seamless home remodeling process with compassion, patience, and expertise.

Our genuine interest in helping our clients is inspired and motivated by authentic philanthropy. The Progressive Design Build team supports community causes throughout the region with donations of both time and money.