CAREERS
Competitive Compensation
|

Great Benefits

|

Great People Doing Great Work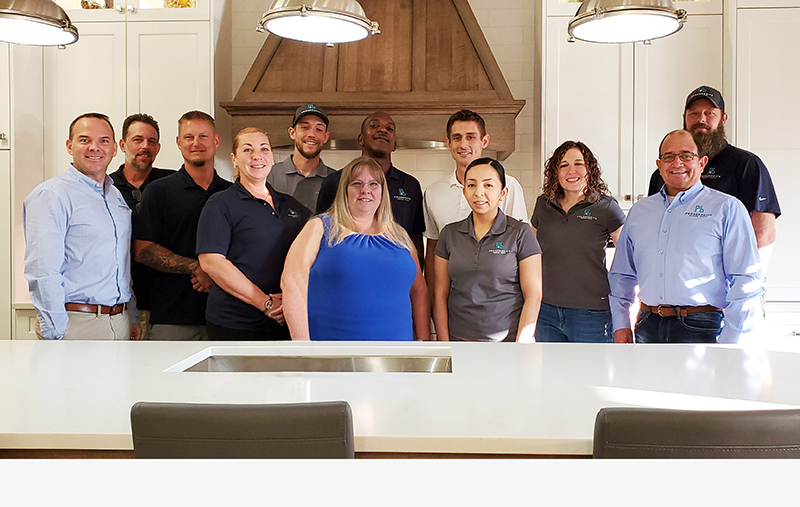 Project Manager
Pay commensurate with experience
Progressive Design Build seeks to add a valuable Project Manager to the team responsible for producing assigned projects on time, within budget, within scope, within Progressive quality standards, and to the client's satisfaction.
Responsibilities: The Project Manager is responsible for completing the following tasks and activities:
Manage assigned construction and remodeling projects to defined budgets, profitability, timelines, and customer satisfaction including anticipating, preventing, and solving problems.
Directly manage the day-to-day work and progress of all Progressive staff assigned to projects including ensuring they follow the company values, perform to their position agreements, follow all safety protocols and guidelines, and meet or exceed standards for quality and customer satisfaction.
Manage project schedules in the company project management software, updating daily with status, including photos and a daily log.
Review and approve Scopes of Work, Budgets, Change Orders, and project plans for assigned projects.
Plan, order, and receive all materials, tools, and equipment required for the job.
Coordinate, direct, and schedule (re-schedule if needed) the work of the subcontractors and delivery of goods by the suppliers.
Provide direct communication with the client regarding the status of the project, discuss and resolve issues, effectively sell and communicate the need for change orders, and promptly respond to client requests for information. Resolve conflict situations calmly and quickly.
Provide the Production Manager with a weekly project update on the status of the project against the schedule, budget, and client satisfaction.
Perform the duties and functions of a Carpenter, as needed, on the project.
Manage the project start-up phase to collect and review all required construction documentation, drawings, and specifications, develop the project plan, walk the job with assigned staff, and prepare for the client Pre-Construction meeting.
Conduct client Pre-Construction meetings describing the project to the clients and obtaining written client approval of the project as currently designed at the meeting.
Conduct client Substantial Completion meetings, develop a punch list of items to finalize, obtain substantial completion milestone payment, and have client sign the Substantial Completion form agreeing to the punch list of items to finalize.
Attend construction phase review meetings and participate in job autopsy meetings.
Attend all weekly meetings with clients. If on vacation, delegate the meeting to whoever is covering your position.
Collect payments and change orders from clients.
Prepare for, schedule, and attend all inspections.
Inspect all phases of construction for quality and approve completed work according to the construction agreement, signing off completion on the appropriate checklist.
Walk each completed project prior to customer walk through to make sure that the project is complete and meets the company standards of quality.
Comply with all building codes and regulations related to the construction of the projects.
Improve the working relationships between local building inspectors and management.
Review post-construction analysis of all costs, procedures, methods, and problems encountered during construction for each project with the Production Manager.
Establish and enforce safety measures. Ensure employees have and wear protective gear and follow all safety regulations and guidelines.
Hold a monthly "toolbox" safety meeting signed off by the crew.
Remodeling Assistant
$15 – $21 hourly rate
Progressive Design Build is seeking a Remodeling Assistant to provide on-site assistance to the Superintendent/Lead Carpenter for all phases of Remodeling construction projects, including coordinating subcontractors, material, and equipment, ensuring that specifications are being strictly followed, and work is proceeding on schedule and within budget.
Job duties include:
Remodeling Assistant will be required to work a minimum of 40 hours per week.

Remodeling Assistant will be required to wear a Company shirt and abide by the Company dress code.

Remodeling Assistant should own and use his/her own basic hand tools: (i.e. hammer, tape measure, tool belt, square, level).

He/she will work and report directly to the Job Superintendent.

He/she should have a general construction knowledge.

They should have knowledge of general tool operation.

Remodeling Assistant duties will include demolition, drywall, carpentry (trim), painting, and clean-up.

Remodeling Assistant will be required to attend and participate in all production meetings.

He/she must maintain a Courteous and Professional attitude with Clients and Subcontractors at all times.

Remodeling Assistant must assist Job Superintendent in maintaining a safe work environment.

He/she will be required to fill out and maintain a daily time sheet (that superintendent on the job will initial each day) and weekly expense sheets.

This person will have and maintain a valid Florida license and have his own means of transportation at all times.

Must be able to work alone and without supervision.

Willing to advance their knowledge in the construction industry.

Must be able to pass a background check.
If you are looking to build your career with a team of good people doing great work we would like to hear from you.
Please email your cover letter and resumé to info@progressivedesignbuild.com