Kitchen renovations, bathroom remodels, or home additions are complicated projects with many working parts. If you're thinking about remodeling your home, having an active project manager oversee all phases of the job will ensure a successful outcome. Even if you're an experienced DIYer, having this trained professional on your team will free you up to enjoy the process. Here are a few reasons why partnering with a project manager is essential to a smooth and efficient remodel.
A Project Manager Is Your Single Point of Contact 
When navigating a major remodel, the last thing you need is confusion. So when you have a question, concern, or comment, you contact your project manager directly. They act as the go-to source for everything on the job, so there's no ambiguity in getting different answers from different people. With this system in place, you're never out of the loop. And having a single point of contact with open communication creates a more satisfying experience for everyone.
Also, because the project manager is knowledgeable about the building process, having them, on-site gives you peace of mind. They're quick to identify any potential issues before they arise, minimizing risk, and they help you manage your expectations of what's realistic and what's not. 
For instance, once the project moves into the construction phase and the demo starts, there could be discoveries like plumbing lines or electrical wiring that is not up to code. A project manager can quickly communicate any issues to the homeowner and what needs to be done to remedy them, ensuring minimal downtime or impact on the timeline or budget.
Project Managers Coordinate with All Key Stakeholders to Save You Time
The joy of home remodeling comes from selecting colors, materials, and fixtures–not coordinating all the subcontractors. When you have a project manager overseeing the nitty-gritty details of your renovation project, you're free to focus on the fun stuff. 
So, while you compare paint chips with fabric swatches, your project manager is responsible for coordinating and managing all specialists, like carpenters, plumbers, tilers, electricians, and painters. Managing all the subcontractors to keep the project moving forward requires expertise, experience, and diligence many homeowners haven't acquired or don't have time for. 
The project manager also makes sure that all materials are ordered in time to be on-site when needed. For example, scheduling a flooring installer wouldn't make sense if the flooring materials are not at the worksite and ready to install. Moreover, a project manager establishes a timeframe so that the electrician comes before the drywall hanger and that the flooring guy doesn't show up before the cabinets are installed. This attention to detail provides all departments with what they need to meet the highest quality and professional standards. Finally, and most of all, they protect your investment by ensuring the project meets your expectations.
Project Managers Bring the Job In On Time and On-Budget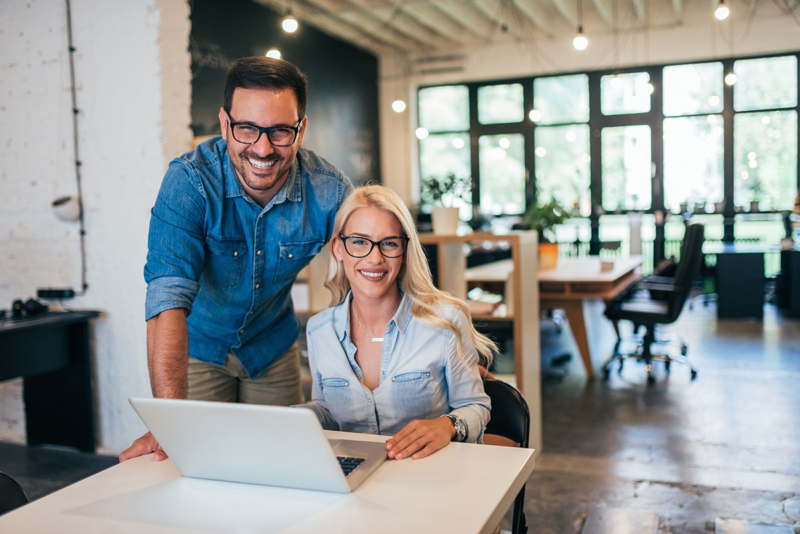 Home remodeling is a significant investment of time and money. With fluctuations in building material costs, labor shortages, and economic uncertainty, you need the assurance that your job won't cost more than you can afford. You also don't need the disruption of trade workers in your home, noise, dust, and general upheaval for longer than expected. So when you have a project manager on your team, they keep a tight grip on your purse strings and a keen eye on the calendar.
Homeowners are often tempted to spend another thousand dollars. After a few thousand dollars, their cash is gone, the loan is maxed out, and they still don't have the kitchen or remodeled space of their dreams. A project manager is skilled at staying the course and helping the homeowner stay within their budget.
Project managers also understand how tiresome homeowners get when strangers come and go daily. Because they know who is responsible for every part of the renovation process, they know how to strategize to get a project done on time, every time. Using tracking software like BuilderTrend, they can schedule time and budgets efficiently and effectively communicate with homeowners and other team members.
In addition to timeline tools that assist in scheduling, construction management software helps project managers create change orders, get approvals through electronic signatures, and collect electronic payments. The ability to do all this from the field makes the job easier and more efficient. And because good communication is the key to the success of any project, management software promotes conversation between all parties through features like voice-to-text and push notifications.
Partner With an Experienced Design-Build Team
Because the many steps of a major remodeling project require careful planning, it's vital to partner with an experienced design-build professional like Progressive Design Build. Serving the Southwest Florida area since 1989, Progressive's award-winning team includes highly-skilled and experienced project managers to ensure your job is done on schedule and within budget.
Visit their website to view examples of their extraordinary work in everything from whole-house remodels and kitchens to bathrooms and outdoor living spaces. While there, sign up for their monthly newsletter, or reach out directly for a free consultation. For the peace of mind that a comprehensive project management system brings to your home remodeling project, partner with Progressive.