Understanding the Differences
Remodeling your home is serious business, requiring seasoned experts. Whether you're renovating a bathroom or kitchen, creating a room addition or den, or transforming your backyard into a luxurious outdoor space, you'll need a team of professionals to handle the various aspects of the design and build process. But who is who, and what do they do? 
You've probably already heard the titles "Interior Decorator" and "Interior Designer" used interchangeably. And you're likely not exactly sure about the difference between an "Interior Designer" and an "Architectural Designer." Since a firm understanding of these differences is important to selecting the right firm and getting the project done right, this blog is for you.  
Interior Decorator vs Interior Designer
Perhaps the best way to describe the difference between these two experts is to imagine a room: the Interior Designer is responsible for making that room as functional and comfortable as possible for you, while the Interior Decorator is focused on making that room aesthetically appealing. Specifically, the Designer helps create the space, and the Decorator fills it up. 
Although their duties have plenty of overlap, another way to look at it is that Designers sometimes decorate, but Decorators never design. Understanding your behavior and what you expect the renovated space to do for you is where the Interior Designer begins. They'll work closely with the Architect to ensure that the living space is ideally structured for your needs. 
Building codes, fire safety, accessibility, and ergonomic layout of the floors and walls are what a good Interior Designer expertly handles. In contrast, surfaces, furniture, and fixtures are the province of the Interior Decorator, who uses the Designer's work as a foundation and then creates a luxurious experience on top of the functional effectiveness of a practical design. 
So when hiring and working with Interior Decorators and Designers, know the difference and make sure they're fully vetted. Optimal qualifications for a great Decorator have less to do with formal schooling and more to do with having a terrific eye for style, arrangements, and lighting. An excellent Designer, in contrast, should be accredited and have proven design chops. 
Interior Designer vs Architectural Designer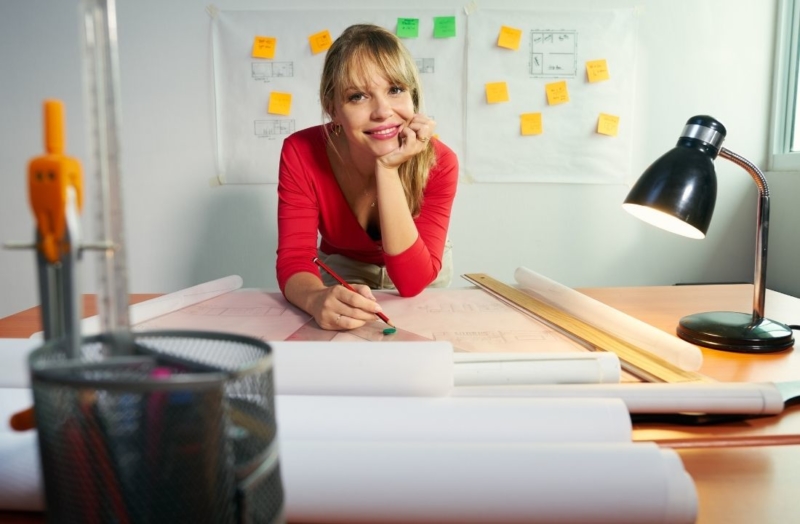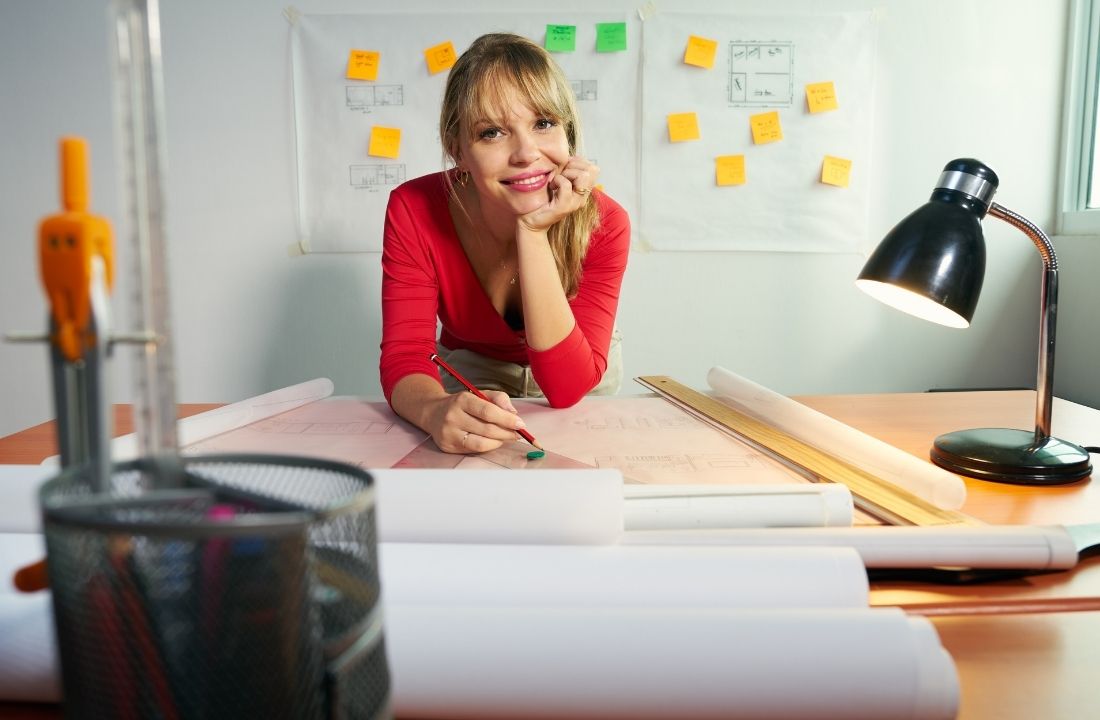 Now that you know the difference between an Interior Decorator and a Designer, we can extend that room analogy to describe the many different responsibilities between them and an Architectural Designer. Simply put, the Architectural Designer oversees the structural work of the room itself, including all plumbing, electrical, foundational, and supporting infrastructure.
A capable Architectural Designer partners closely with builders, craftspeople, technicians, and other experts to ensure that the project matches the exact specifications of the blueprints, is built to code, and constructed competently. With education and experience somewhere between that of an Architect and an Interior Designer, they ensure the actual construction is done right.
Another way to understand the differences between all three roles is to imagine your renovation taking place from the ground, up 1) the Architectural Designer ensures the building process is smooth and error-free; 2) the Interior Designer works with them to ensure the layout matches the needs of the homeowner; and 3) the Interior Decorator creates the look, feel, and mood. 
Given these three vital roles and their many differences, seamless communication between them throughout your home remodeling project is necessary. That's because the Interior Decorator depends on a functional design, and the Interior Designer must rely on a functioning structure in turn ensured by the Architectural Designer. The weakest link in the chain breaks it. 
Get the Best of Both Experts with a Design-Build Firm
You have many options when hiring professionals to renovate your home, and many of these choices have to do with organizing your team. One option is to hire these roles separately, and then have them work with a General Contractor. The perceived advantage is flexibility and presumably cost savings as each step from design to build is handled incrementally. 
But another and arguably better way is to partner with an experienced and proven firm that specializes in "Design-Build" — that's an integrated process through which you work with a general contractor and a design team (an architect or interior designer based on the scope of work) from the very beginning of your project to ensure that your needs are met, and construction moves forward without a glitch. 
Rather than gluing a team together on an ad hoc and as-needed basis, Design-Build firms map your entire home renovation project from start to finish. By understanding each phase, providing exactly what's required, and maintaining communication between all your experts, you'll have a single point of contact capable of preventing delays, cost overruns, and avoidable mistakes. 
The key takeaway here is that the success of each expert from your Architectural and Interior Designers to your Interior Decorator is dependent on the success of their fellow team members. Not only will an integrated Design-Build contractor ensure they work seamlessly together, but they'll be best positioned to save you time, money, and headaches on projects large and small. 
Partner with Progressive Design Build
Designers design and decorators decorate. Knowing who does what and why helps you hire and manage the many experts responsible for a home renovation project that's only as successful as its weakest team member. So how can you ensure you work with only the best? And how can you best manage such a complicated project with so many inter-dependencies? 
An award-winning luxury design-build remodeling firm proudly serving Southwest Florida, Progressive Design Build has a well-deserved reputation for consistent innovation at the highest levels of design and customer service. Progressive aligns you with the ideal design team (whether a decorator, interior designer, or architect) and ensures they all work smoothly together for you. 
Driven by their leadership philosophy the firm ensures 100% accountability through accurate estimates, full transparency, compassionate staff, ease of service, and satisfaction guarantees. 
Progressive Design Build is thrilled to bring you their proprietary Design-Build process for the region's best work in whole house, kitchen, room additions, outdoor spaces, and more. Sign up for their monthly newsletter, or reach out directly. They can't wait to hear from you and bring you an integrated team of Southwest Florida's very best designers to your home remodeling project!