The Atlantic hurricane season is fast approaching and for homeowners in Southwest Florida, this means preparing the home for potentially destructive winds. Whether you're new to the Bonita Springs area or a longtime resident, there's always more to know and things you can do to mitigate any severe storm damage.
This article contains essential home hurricane preparedness tips, including things you can do if you're halfway through a remodeling project when the winds hit. Prepare now to avoid expensive damage later.
Understanding the Different Types of Storms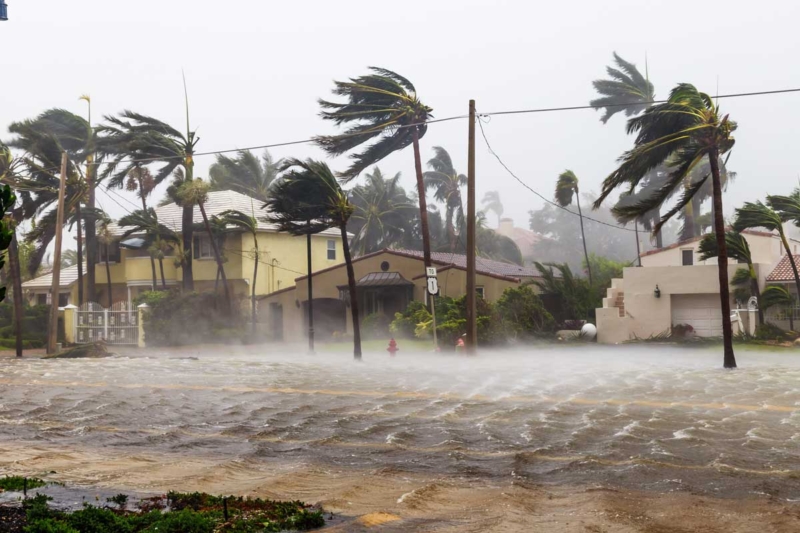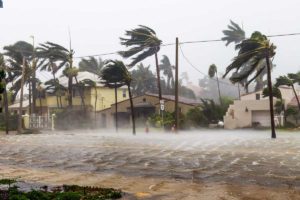 Knowledge is everything when it comes to preparing for a hurricane. Here are a few reminders of what hurricane season is all about. The hurricane season in Florida begins on June 1st and lasts for approximately five months, peaking in August and September.
There are different types of storms – otherwise known as tropical cyclones.
Tropical Depressions are the least dangerous and are defined as a maximum 60-second sustained surface wind of 38 mph or less.
Tropical Storms are of a higher intensity and can cause some damage. They feature a maximum 60-second sustained surface wind ranging from 39 to 73 mph.
Hurricanes are even more intense and can cause extensive damage and worse. They consist of a maximum 60-second sustained surface wind of 74 mph or greater.
When winds reach more than 110 mph, the hurricane becomes what is known as Category 3 and is deemed a Major Hurricane.
If you've never experienced a hurricane before, you might imagine the damage is caused solely by the wind. But a phenomenon known as a storm surge can be just as destructive and is actually the deadliest aspect of most hurricanes.
A storm surge is ocean water forced towards the shore from intense hurricane winds out at sea. In 2017, Hurricane Irma created a 10-foot storm surge at Cudjoe Key. They can result in significant fast-flowing flooding that can endanger both property and life if evacuation orders are not heeded.
Steps to Secure Your Home for a Storm
Before hurricane season, it's always a good idea to take steps to secure your home against storm damage. Here are a few ways you can do this:
Protect Windows and Doors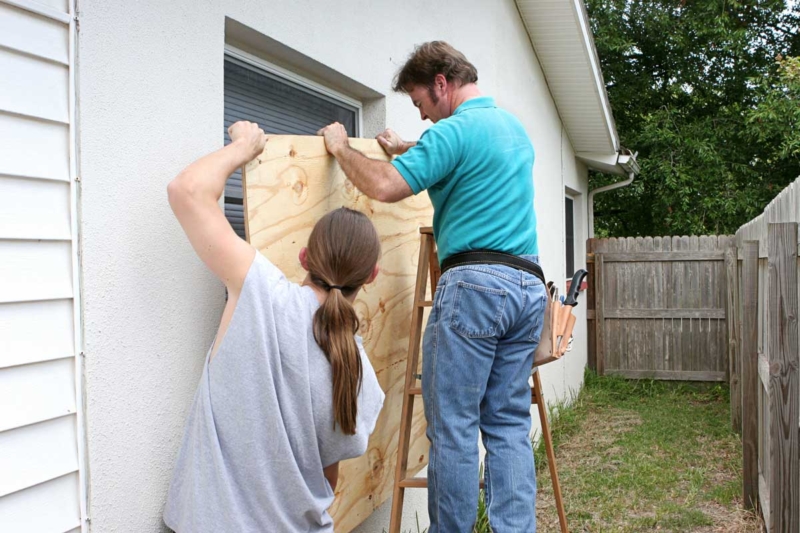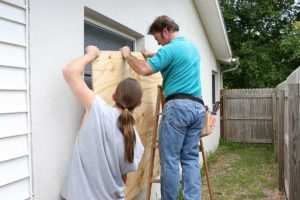 Check your windows and doors for any existing wear and tear that might be a weakness during a hurricane. For example, hot weather can warp window seals leaving the windows vulnerable.
It's mandatory in Florida (since 2021) to have hurricane shutters or storm windows, so it's a good idea to test whether these are working and to update them if you're in any doubt.
According to the Florida Building Code, specialist storm doors are also a mandatory home feature in many parts of Florida, especially along the coast. These are designed to withstand flying debris of up to 200 mph.
Clear Your Yard
Before a hurricane hits, it's good to clear your yard of loose items such as chairs, ornaments, garbage cans, and barbecues. These can cause significant damage to your home, your neighbors' properties, air conditioning units, and even emergency services in the vicinity if they become flying projectiles. So either bring them inside your home or secure them in a garage with storm-resistant solid doors.
Check Roof and Guttering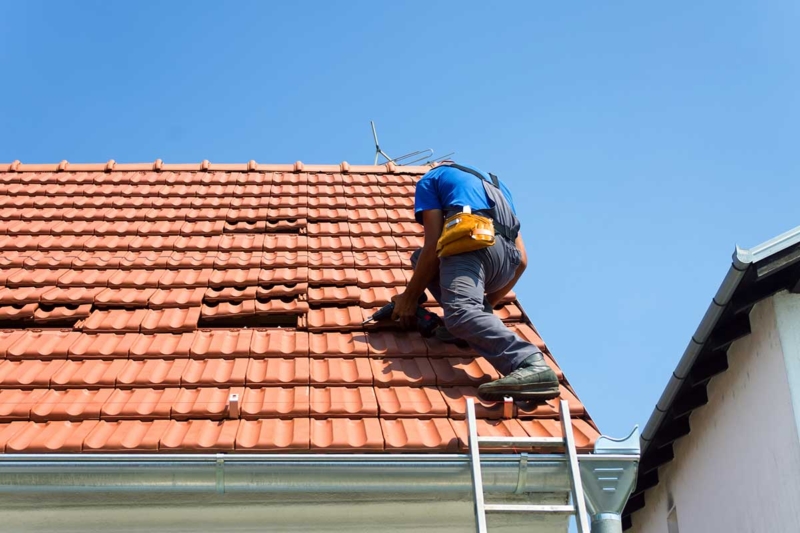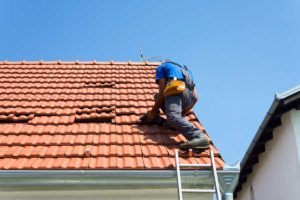 A common casualty of a tropical cyclone in Bonita Springs is the roof. While some damage is often unavoidable, you can ensure your roof is strengthened before the next storm. Doing so will reduce the risk of water from heavy rains getting inside your home's interior.
The best course of action is to hire a professional to check your shingles or tiles are secure and free from any cracks. Roof straps are also an essential element to check or add.
While checking the roof, make sure your gutters are cleared, thereby allowing for the fast drainage of water during heavy rainfall.
Trim Trees and Bushes
Large trees close to your property can fall or break apart during a storm. This can result in serious damage to your home. Make sure to remove any dead or damaged branches before the hurricane season, especially those closest to your roof or porch.
Dispose of Hazardous Materials
While an intense storm is hazardous in itself, it can be even more of a hazard if you have hazardous materials on your property that can potentially become airborne. Therefore, it's essential to dispose of such materials before a hurricane approaches.
There are many recycling centers throughout southwest Florida where hazardous materials can be safely taken.
Go through your garage looking for hazardous items such as mercury devices, gasoline, diesel, cooking oil, pool chemicals, paint strippers, pesticides, and ammunition, among other things.
Prep for Power Outages
Severe storms frequently lead to power outages that have the potential to last for some time. Consider investing in a backup generator. These can run essential home equipment such as refrigerators and HVAC systems until power is restored. Make sure you have enough gas to fuel the generator as well.
Make a Hurricane Safety Home Kit
As well as prepping for power outages well ahead of time, it's a great idea to make a hurricane safety kit for your family and keep it constantly replenished during the hurricane season. Doing so prevents anxiety and chaos if a storm approaches suddenly and there's panic buying in the local stores.
The State of Florida recommends some of the following items to add to your safety kit:
Non-perishable food (enough to last at least three days)
Water (enough to last at least three days)
First-aid kit (include any prescription medication you may need)
Personal hygiene items and sanitation items
Flashlights (have extra batteries on hand)
Battery operated radio (again, have extra batteries)
Waterproof container with cash and important documents
It's also very sensible to have a plan of action in mind if you need to evacuate at short notice.
What if Your Home Sustains Damage?
Even the best precautions can amount to little against the fiercest of storms and hurricanes. What happens if your home sustains damage? Instead of simply repairing the damage you can use the opportunity to make improvements to your home that will boost its long-term value and enhance your current living space.
Our team at Progressive Design Build have worked with homeowners throughout the region to not just fix storm damage but to actively make the damaged home better than it was to begin with.
We go above and beyond to protect our clients' best interests, guiding them through a seamless home remodeling process with compassion, patience, and expertise. We can do the same for you.
Our award-winning luxury design-build firm offer a full range of remodeling services including whole house, kitchen, room additions, outdoor spaces, and more.
Sign up for their monthly newsletter to stay abreast of remodeling trends in Southwest Florida and show-stopping projects. And when you're ready, reach out directly for a free consultation.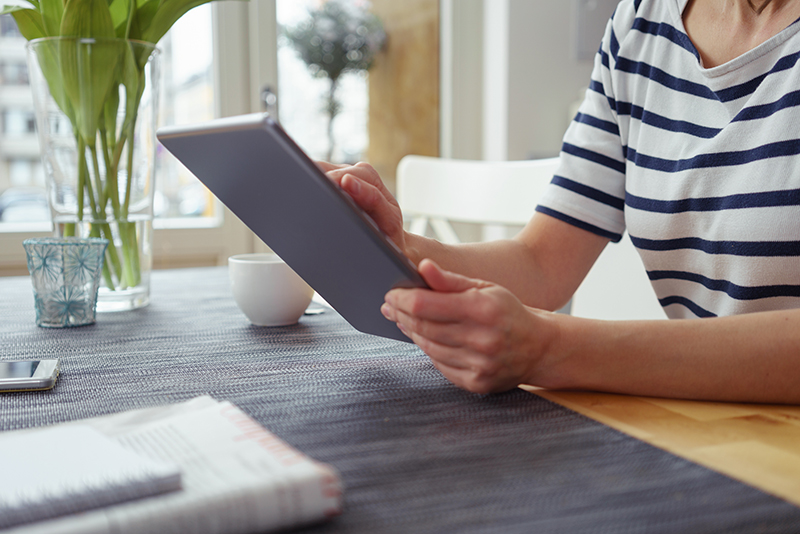 Remodeling during hurricane season in Southwest Florida
After reading this article, you might think hurricane season is not a great time to remodel your home. But that's not true. Remodeling successfully takes place all year round without major incidents. The difference is, there will be some adjustments to working procedures just before a storm hits.
For example, our experienced team at Progressive Design Build will clean up the site, cover any exposed areas, and safely secure all construction materials and equipment, either moving them inside or to storage. We also document (via photos) pre-hurricane conditions for our records to understand what damage, if any, was caused.
This is something we're very happy to discuss with you in more detail if you have any worries. Whatever the weather, you'll be in safe hands with Progressive Design Build.