Welcome to the second part of your guided tour through the essential features of high-end home renovation. Our goal is to make your home a place you'll never want to leave — with interior and exterior upgrades that'll be the envy of your friends, family, and neighbors!
If you missed Part I, take a look where we feature flattering and functional concepts ranging from a home theatre and gym to a putting green and even a wine cellar — all integrated with smart technology to transform your home of today into the connected space of the future.  
In Part II we'll now shift our attention to making practical areas of your home breathtakingly luxurious. The caring design-build experts at Progressive Design Build can't wait to take you through their proven step-by-step process to create a thrilling living experience you will cherish every step of the way. 
From upgraded outdoor kitchens and spaces to luxury interior master suites, we'll showcase grand entryways, high ceilings, oversized walk-in closets, and collapsible window walls. Your high-end renovation options abound, and Progressive Design Build is here to help!
Outdoor Living Spaces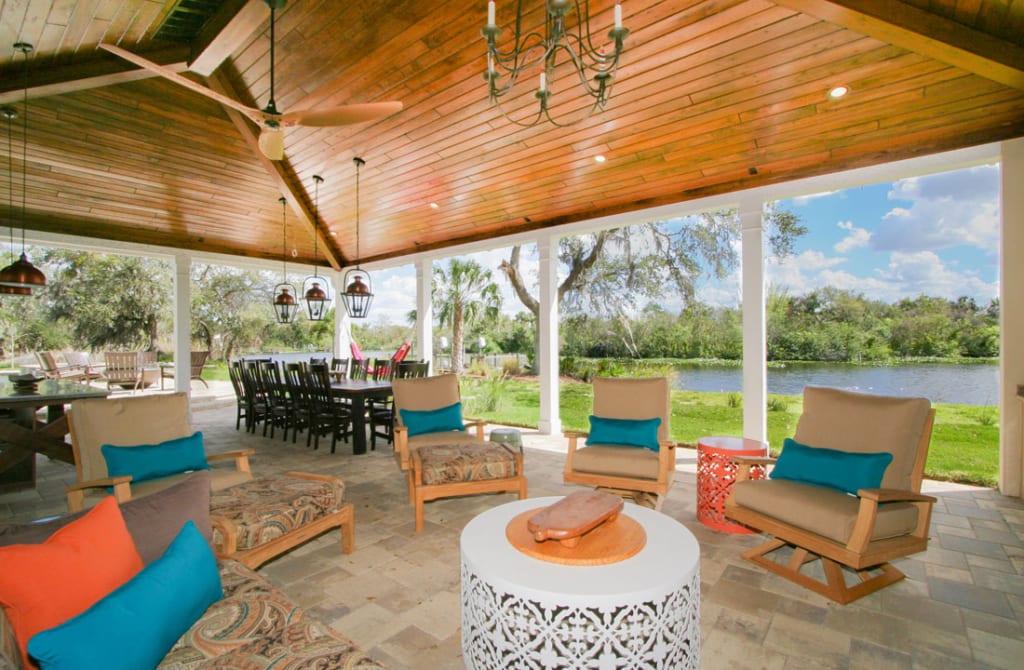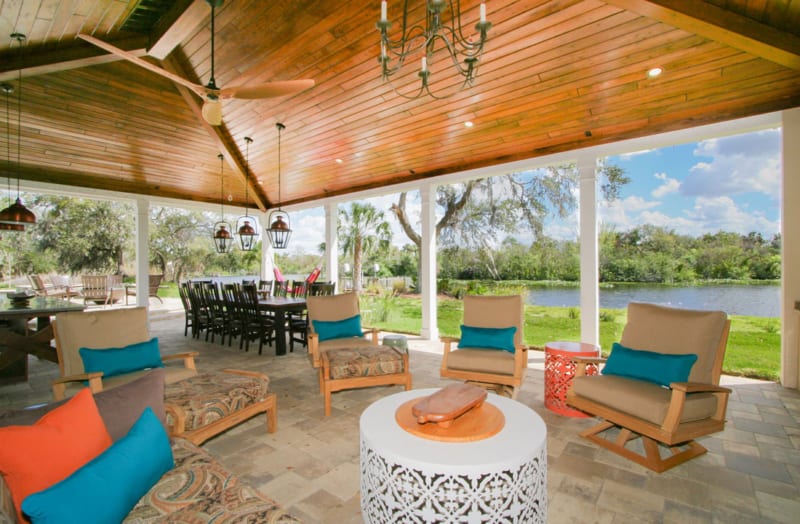 A typical house is a structure you dwell in, while a luxurious home is a joy well beyond its walls. Backyards, patios, and other outdoor living spaces offer not only additional square footage to extend your interiors, but an exciting foundation to create thrilling living experiences. 
Your indoor kitchen is the heart of your home, a warm and welcoming place where the entire family feels comfortable and connects several times throughout the day. Your backyard beckons for the opportunity to bring family and functionality together with an amazing outdoor kitchen. 
Why limit yourself to a stand-alone barbeque when a custom-designed and fully stocked outdoor kitchen from the design-build professionals at Progressive Design Build can include a built-in gas grill, fire pit, and fridge? How about a sink and stainless prep area, lavish patio table and seating area? 
South Florida weather lends itself perfectly to your own pool, of course. Explore endless variations with your Progressive pros, who custom design pools, hot tubs, waterfalls, and play areas. Privacy and changing cabanas are a must, your backyard its own pleasure garden. 
Luxury Master Suites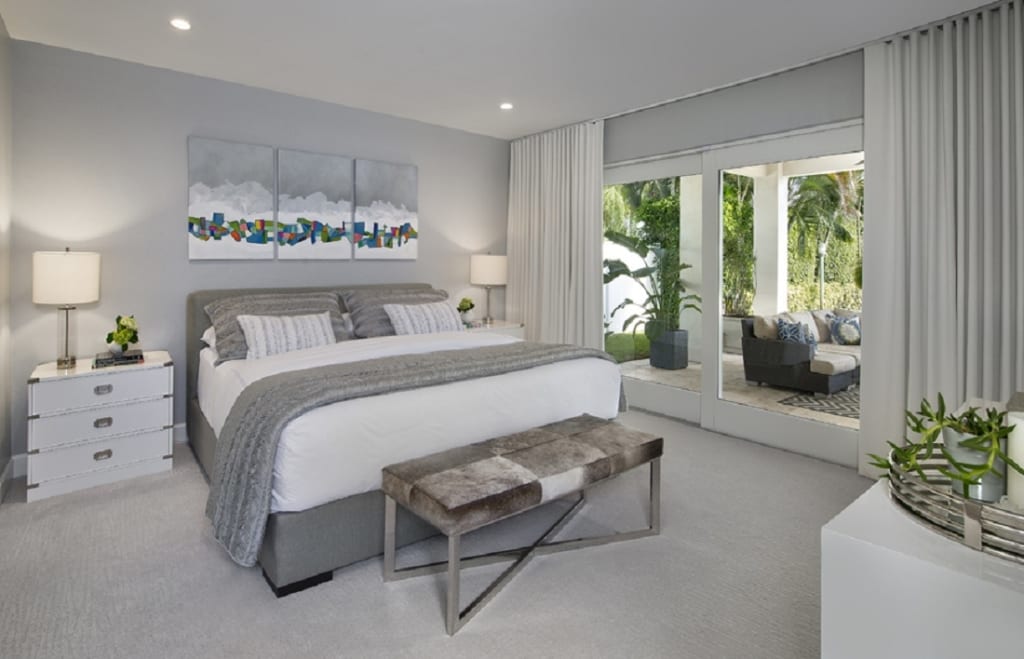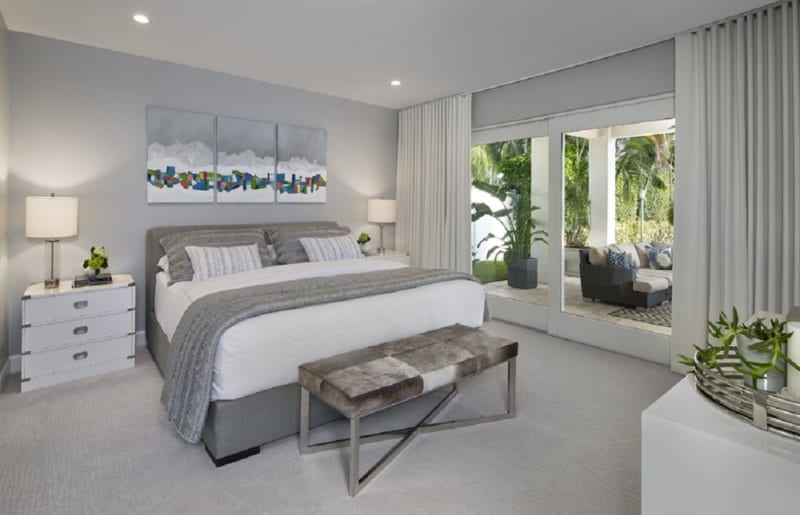 When thinking about high-end renovation, start by accentuating the "master" in your master bedroom and bath. Think about the time you and your partner spend there, and how the space is already ideally suited to become even more personalized, accommodating, and luxurious. 
Your Progressive Design Build team will help transform your largest bedroom and bath area into a bastion of comfort. Taking you through their 3-step process of discovery, design, and documentation, your satisfaction will be guaranteed with accuracy and accountability.
Take a look at your current furnishings, fixtures, and layout, and imagine where you and the professional design-build team can go. They'll start with your vision and translate it into an end-to-end process that turns a mere shower into a glass-enclosed multiple shower head walk-in wonder. 
Gorgeous sinks, flattering vanity areas and dressing rooms, custom toilets, towel warmers, and in-floor heating make your bathroom a spa you never want to leave. These individual elements are grand, but it's how they all come together that turns just a bathroom into a spa-like paradise. 
Grand Entryways and High Ceilings
First impressions last forever, so in addition to epic curb appeal your home needs jaw-dropping splendor the moment friends, family, and your neighbors pay you a visit. There's no better way to inspire awe and jealousy than with a grand entryway that takes their breath away. 
An inspiring entryway is all about space, and lots of it. Your team at Progressive Design Build combine their deep understanding of architecture and interiors to infuse your home with grandeur — and do so within a budget fitting of much more moderate renovations. 
Working seamlessly with master craftsman and builders, Progressive designers make the most of your home's floor plan. They turn small tweaks into what seem like epic structural changes. Simply by adding a foot or two to a ceiling's height your home feels like a mansion. 
And with that added room volume to reflect outdoor light and illuminate vaulted ceilings, your grand entryway becomes host to endless options ranging from scintillating chandeliers to stunning artwork to ceiling-high bookshelves and spiral staircases. 
Oversized Walk-in Closets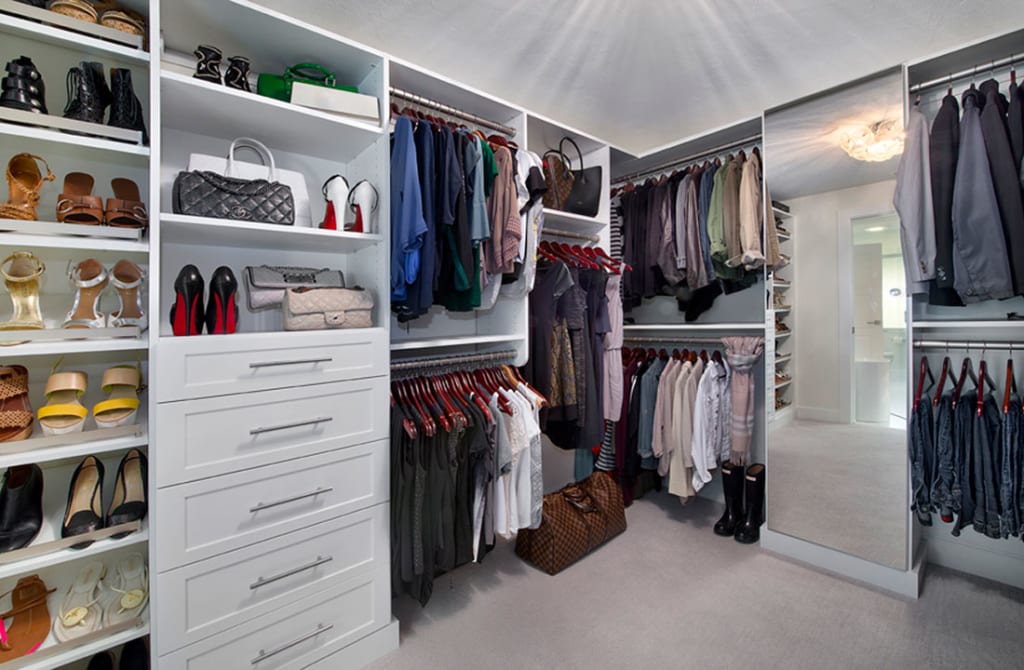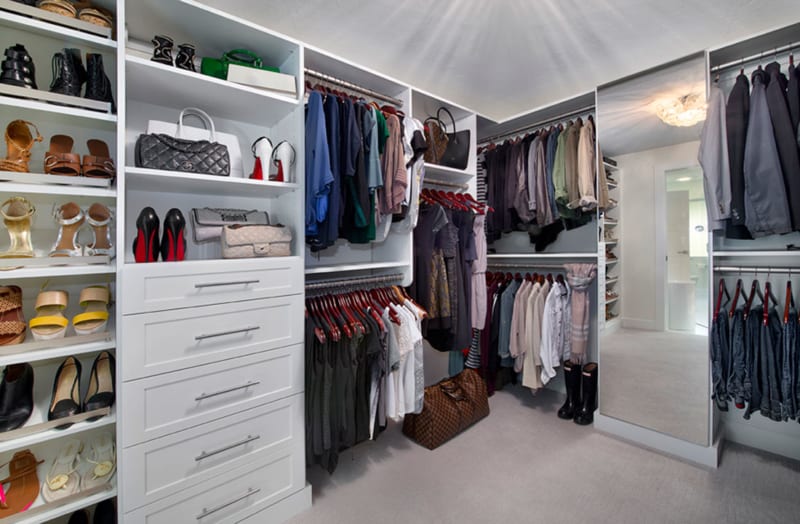 Typically, as interesting as a storage unit and considered just as functional, closets have taken on a life of their own. Not only are the expectations of high-end homeowners more demanding in terms of space, customization, and style, but walk-in closets have become their own rooms.
That should come as no surprise, since these once-boring areas have evolved into personalized spaces as grand as the rest of a wonderfully renovated home. Serving purposes well beyond storing clothes racks and hangers, walk-ins can now mimic a small, chic boutique. 
Progress Design Build pros know how to transform a storage unit into a place where people can meditate, contemplate their day, and comfortably try on their wardrobe. Interiors are decked in floral prints, carpeted in various patterns and styles, and evoke their own unique aesthetic. 
No longer reserved just for the master bedroom, walk-in closets have become prevalent in other bedrooms and even guest quarters. The additional space lends itself perfectly to decoration including wall treatments, wood flooring, vanities, dressers, and three-way mirrors. 
Hidden Passageways and Collapsible Window Walls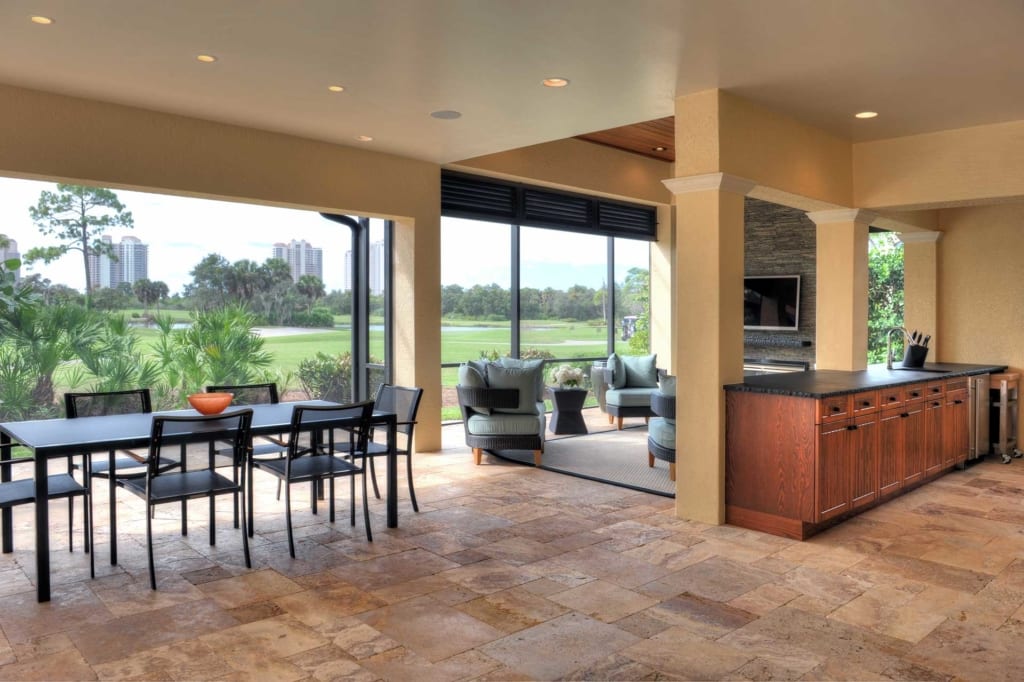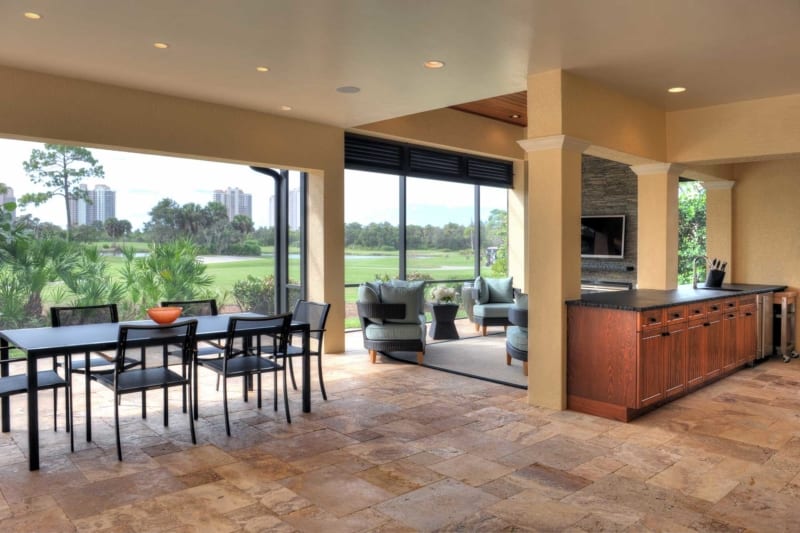 What's a good detective story or fantasy novel without a hidden passageway? Creative homeowners with a flair for the dramatic love building the stuff of fiction for real, enthralling their friends and family with a surprising and memorable experience. 
The trick to a successful hidden passageway is stealth combined with ease of function. After all, a passageway that's easily seen is hardly hidden, while a well-camouflaged passageway that's difficult to access takes away all the charm and practicality. 
So, trust the master craftsman at Progressive Design Build to solve both problems with style and efficiency. Whether you're imagining a swinging bookcase, floor to ceiling mirror, or large painting, they'll escort you from design to documentation with flair and excitement. 
Collapsible window walls demand a similar skill set, namely a robust combination of creativity and craftsmanship. Used to tastefully divide rooms while maintaining the perception of wide-open spaces, window walls add class and dimension to any high-end renovation. 
Let's Get Started
We hope you've enjoyed our two-part series on high-end home renovation and are now inspired to turn some of these intriguing ideas into amazing upgrades throughout your space. From interiors to exteriors, fixtures to structural changes the only limit is our imagination.