Photo Courtesy of Riverside Construction
Your Florida home should be nothing less than a flattering reflection of your exciting lifestyle: luxurious interiors and exteriors that look terrific and are functionally efficient. When it comes to renovating your space to fit your lifestyle, it should be a thrilling experience you can't wait to share with your friends and family.
The time is right for transforming your comfortable coastal home to a near-perfect one. But where do you start, and with whom? The good news is Progressive Design Build is the award-winning expert who can take you through the process every step of the way.
Let's begin by considering your priorities. Are you eager to dazzle your neighbors with electrifying curb appeal, or more interested in taking your interiors to a whole new level? Are you in a playful mood, and excited about in-home entertainment, sports or gaming?
The first of a two-part series, we are going to share with you several intriguing upgrade ideas that will make your home a place you'll never want to leave. Imagine going to the movies, working out, practicing your golf stroke, or relaxing in a spa within a hundred feet of your couch!
Why stop there? What's keeping you from realizing your dream of owning an exquisite wine cellar? An elevator to make life easier? And why not take advantage of innovative technology to make your home "smart" with automatic lighting and temperature controls?
Let's get started!
Home Theater

Andersen Ross/Photographer's Choice/Getty Images
Every home has a television and some sort of sound system. What differentiates a living room from an immersive entertainment experience is a true home theater that not only successfully mimics what it's like going to the movies, but takes it up a notch.
Electronic stores sell out-of-the-box home entertainment systems that can enhance your TV and movie-watching experience. However, a genuine home theater is a dedicated enclosed space that includes a big screen and projector, professional sound system, and luxurious seating.
Expertly designing and building such a space within your home is part art and part engineering. With a blend of great taste and precise tech, your Progressive Design Build team is your single point of contact from the beginning of the project to the end.
We'll work with you to help visualize your dream home theater, and then create one that fits perfectly into your living space. The collaborative effort between everyone involved from the designers to the builders ensures you'll never want to go out to the movies in Florida!
Home Gym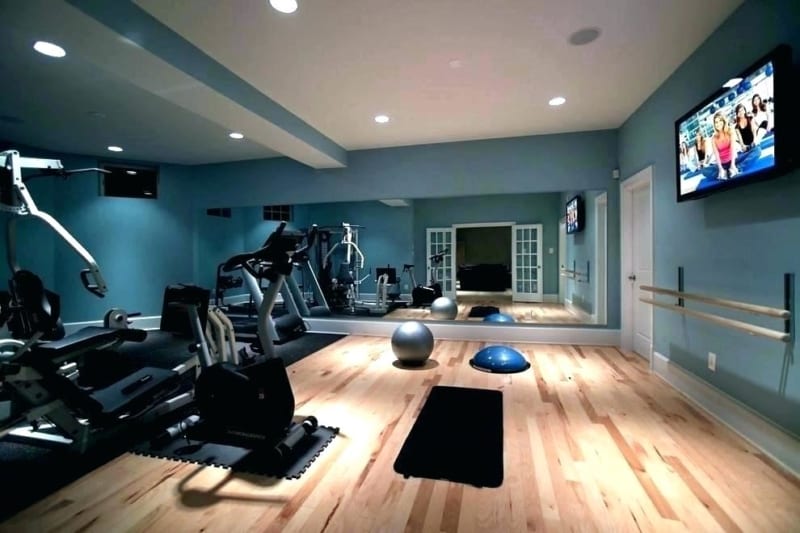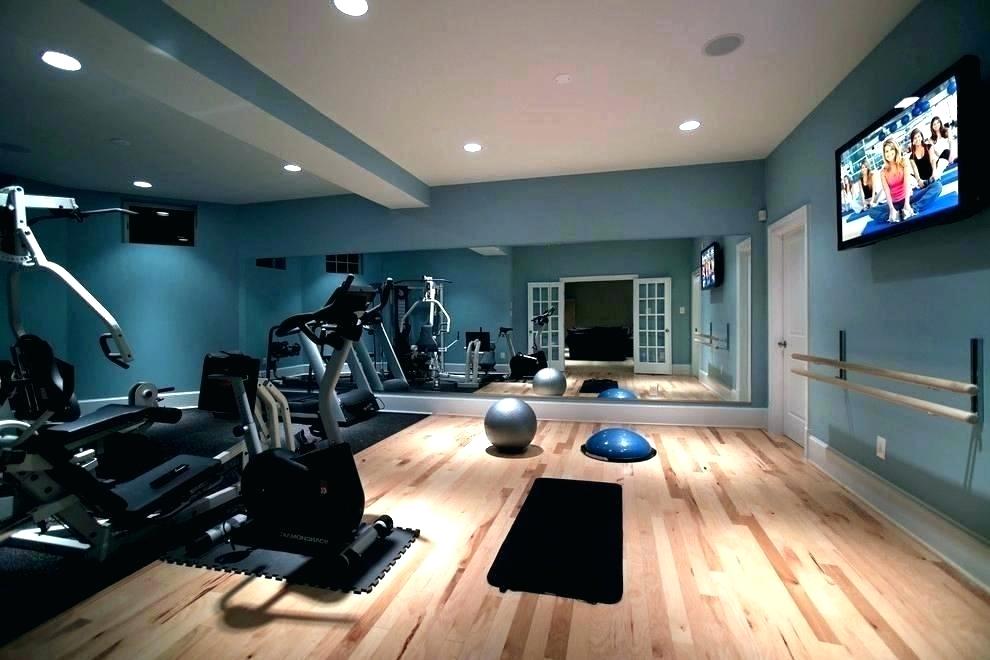 The closer the gym, the higher the likelihood you'll work out. Now imagine the convenience and effectiveness of having a gym in your own home, a dynamic and exciting place with everything you need to succeed for complete health and wellness!
Progressive Design Build can't wait to take your imagination and make it a reality. Whether you want a compact workout area to get the job done or a fully set up gymnasium complete with free weights, lifting machines, or even a ball court, our experts help get you and keep you in shape.
We factor in two key considerations: your personal health needs, and your unique living space. Based on your expectations and the architecture of your home, we design and build a gym that is ideally suited to what you want from a great workout — and a terrific home upgrade.
Our custom-designed home gyms are scalable and can include wanna-haves such as indoor basketball courts, swimming pools, and saunas. Thanks to our 3-step process, you'll be taken through the design, budgeting, and construction stages to ensure we're on time and on budget.
Putting Green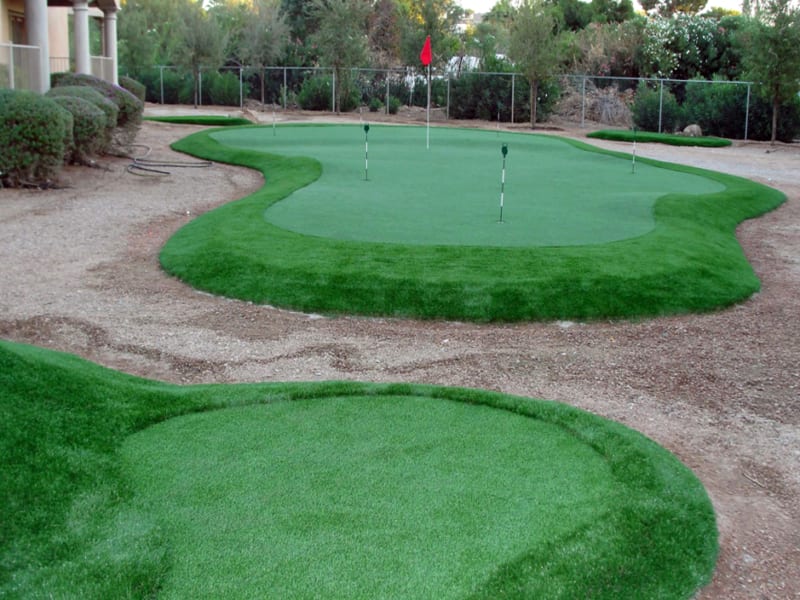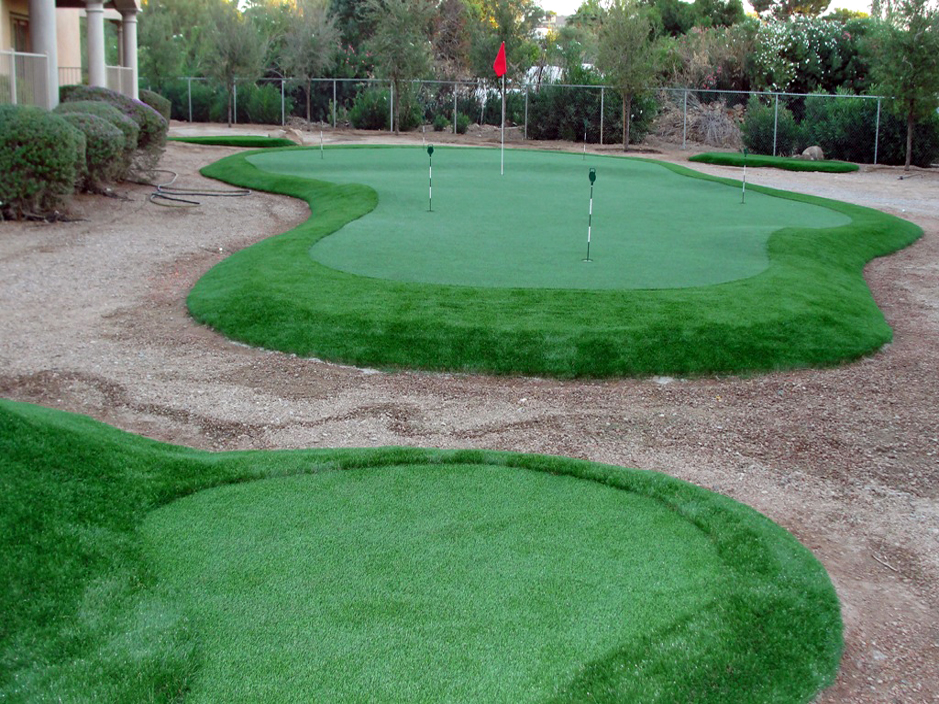 "Four!" Golf lovers will never stop going to golf courses, but why limit play when you can have your own in-house green? Whether you want to practice putting or desire a full 18-hole experience, our master game designers and engineers can bring it home to you.
Putting greens, even small ones, are tricky to integrate into a household. The optimal space must be found and the experience custom-designed to seamlessly fit. Creatively, the sky's the limit, with putting greens and mini-golf courses taking on countless fun themes and varieties.
Even if you simply want a few holes of mini-golf in your living room, the upgrade can be complicated and expensive. Progressive puts the "Design and Build" into a renovation, which means you'll have only one contract and one point of contact throughout the process. Simple!
That translates to more value, shorter timeframes, better budgeting, and an enhanced experience. Before laying an inch of green we'll bring you and our experts together to bring your vision to life. The result will be a source of endless joy and pride for you and your family.
Wine Cellar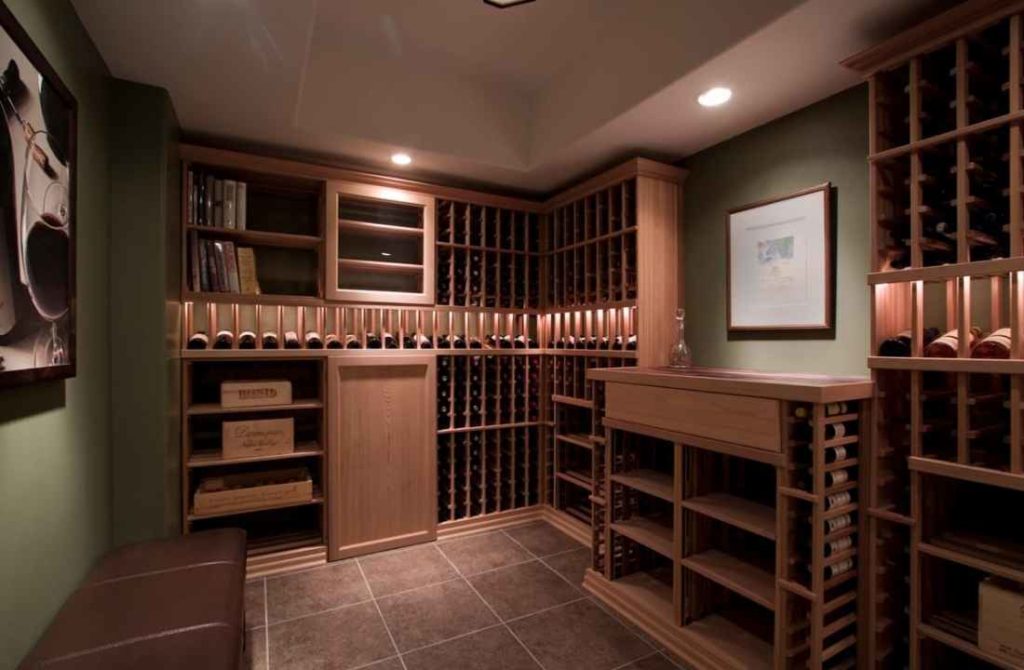 Ever dream of having your own wine cellar? Of course, you have. So go ahead and make it a reality! Whether you have a hundred bottles or a thousand, an in-home wine cellar is the ultimate sign of sophistication and hospitality. Your friends and family will never want to leave.
A terrific investment, wine cellars not only trigger envy and up your game, but enable you to grow your wine collection in a controlled environment. Classy and efficient, a well-designed cellar stores and protects your collection, and gives you amazing variety for each dinner.
Wine cellars are either active or passive — temperature-controlled or naturally cooled. Humidity is also a critical factor. Choices abound for interior styles, wine racks, and decor. How do you navigate all these decisions, and get the most value for your investment?
From the overall design to the temperature control technology, the Progressive Design Build team will guide you through and become your single point of expert contact. We'll help you figure out exactly the type of wine cellar you need, and create the one you've always wanted.
Elevator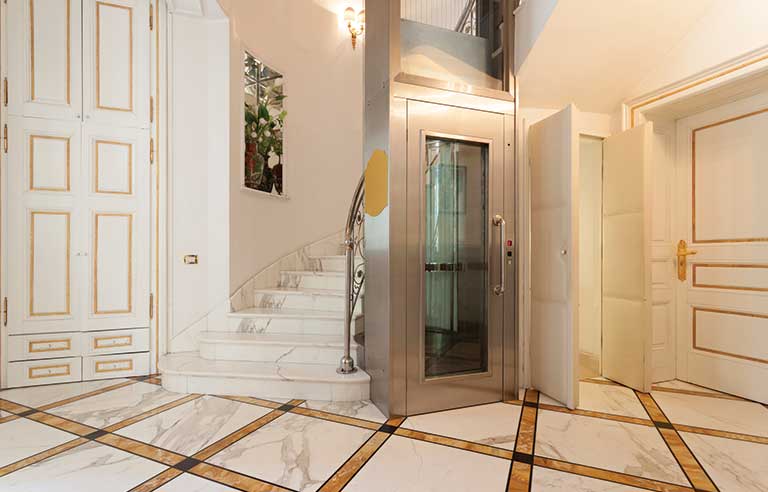 Photo: rilueda/iStockphoto
Few home upgrades or improvements involve as much complexity as installing an elevator. But before you dismiss the possibility as impractical or too expensive, consider partnering with your team at Progressive Design Build to make what seems impossible, possible — and super cool.
Thanks to improvements in materials and mechanicals, in-home elevators have become more affordable, less obtrusive, and more desired than ever before. Few home upgrades add as much class, sophistication, and awe as an elevator. So why not consider one?
The trick to a successful elevator design and installation is synergy between all stakeholders in the process. Architects need to work with designers who are in synch with engineers and craftsmen. Progress Design Build's 3-step process ensures they remain in lock-step.
Our proven process guarantees award-winning results, delivered on time and to budget. Thinking about installing an elevator can be daunting, which is why working with Progressive Design Build is so reassuring. Why use the stairs when you can take your own elevator?
Integrated Smart Home Technology
From smartphones to smart homes, digital tech has changed our lives. We shop, stream content, reserve a table, and summon a car on our phones — and it's the same level of personalization and feedback that can make your home customizable to your every need.
The latest devices give you complete control over lighting, temperature, music, security, and more. You can create moods that fit the moment, and program settings that activate when needed to increase convenience, save on utility bills and keep your place safe.
But choosing the right ones and integrating them within your home is no small task. Getting the best results demands good taste in ambiance and proven chops in tech. Smart homes also demand the right gear, working seamlessly together: lights, music, heating, alarms, etc.
Trust Progressive Design Build to connect all the dots of integrated smart home technology. Our dedicated project manager will coordinate an entire multidisciplinary team of experts to create the smart home of your dreams, one that not only meets your needs but anticipates them!
Why Stop Here?
Tune in for our next post where we feature more essential features of high-end home renovation, including interior and exterior upgrades from luxury master suites to oversized-walk in closets. Stop dreaming and let Progressive Design Build bring your home to life!