As an innovative, design/build firm, homeowners rely on us to stay current on the latest design trends as well as the newest home remodeling products, to include appliances, fixtures, flooring, countertop selections, and more. We do so willingly, with excitement and enthusiasm.
Particularly in January, it is not uncommon for designers from all over the country to announce their predictions for the hottest interior design trends that will carry us into the New Year. At Progressive Builders, we have assembled a similar list of design preferences, and those trending out, unique to our local market in Southwest Florida.
Here is a look at what's heating up in Florida in 2017:
We Love Our Kitchens
The kitchen is one of our favorite spaces in the home—a treasured living space where family and friends congregate!
Navy Blue is the New Black – Navy blue, as an anchor color for kitchen cabinets, is hot right now. In fact, images of "navy blue kitchens" increased 80% on Pinterest in just one year, indicating it's very popular among homeowners doing online, exploratory research. Set against crisp white countertops with silver or gold accents, creates a fresh modern look.
Island Spotlight – Islands continue to dominate the kitchen landscape. Open floor plans allow for larger islands or even dual islands with multiple heights that cater to the homeowners' need for additional seating, entertaining and prep space. Added touches like open shelving for displaying collectibles, warming drawers, beverage coolers and charging stations add to the practicality of these kitchen islands.
Color of the Year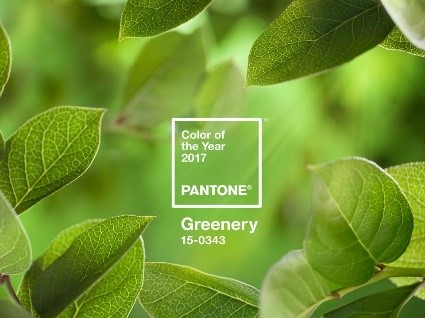 With so many paint and interior design companies announcing their color of the year – with hues ranging from dark purple and golden yellow to taupe and bright green it's difficult to pick just one favorite. However, we love Pantone's selection "Greenery" which speaks to the environment and Southwest Florida's love for outdoor/indoor entertaining.
Beautiful Bathrooms
Creating a spa like oasis in your bathroom is a trend that should just be moved directly into the "timeless" category. Who wouldn't want a relaxing retreat that you can access right in your own home anytime you want?
Freestanding Tubs – Many homeowners are choosing free-standing tubs for their master bathrooms, not only for practical use, but as a beautiful focal point for the space.
Ditch the Curb – Curbless showers have become a popular go-to for homeowners who are exploring universal design options. By eliminating the curb, homeowners enjoy a safer, easier way to get in and out of the shower. Aesthetically, it provides a clean seamless look, which many are looking for when creating that spa-like experience.
It's All in the Details
Custom Vertical Shower Niches are not only practical, they are a popular way to create visual interest and a striking focal point in a small or large bathroom space.
Larger Size Tile – The decision to use larger tile doesn't seem to be going away. In fact, the tile size is growing. Tiles are considered large when one edge is larger than 15 inches. The current trend of 12 x 24-inch tile is quickly giving way to 18 x 36-inch tile and beyond. Homeowners are opting for the clean, uninterrupted look of a larger tile, with the added benefit of fewer grout lines and less cleaning challenges.
Hot Products
In Drawer Electrical Outlets – In our world of technological advancements, homeowners are looking for new and more convenient ways to charge their devices without wires and devices cluttering up their countertops. These in-drawer electrical outlets fit the bill perfectly.
Banish Those Boring Appliances – No longer relegated to an after-thought, appliances are making a bold statement with beautiful colors and taking center stage in the kitchen.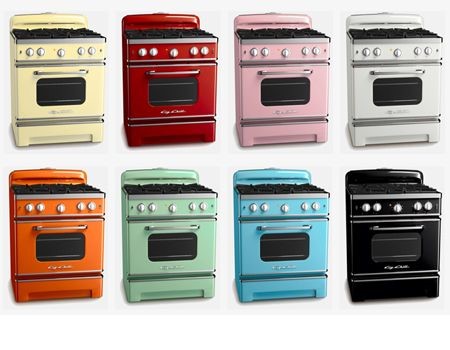 From Food to Fertilizer – We love this new product from Whirlpool called the Zera Food Recycler. Whirlpool reports "you can recycle a week's worth of food waste within 24 hours through a fully automated process. That means better soil for your plants, less food waste in the landfill, and a greener future." We also love that the design can fit seamlessly into your kitchen.
Good Bye (For Now)
While we've been focusing on all of the exciting new trends for 2017, we also have a few design trends to report that are losing steam (of course everything that is old is new again, so we just may see these trends come back in the near future).
Copper – In years past, copper has found its way into the kitchen making a striking focal point as a range hood or a beautiful accent to a home's exterior using copper gutters or copper roof accents. As a material, copper has always found a way to be in style. However, the overuse of cheap and shiny imitation copper has deterred many homeowners from continuing its use in their future design plans.
Quote Art – In the past, quote art has made its way into our homes, placing heartfelt messages in beautiful script font on our walls. Examples include "Kiss the Cook" in a well-placed nook in the kitchen; or "Soap is to the body what laughter is to the soul" over a free-standing bathroom tub. In 2017, you will see a trend toward choosing artwork that is reminiscent of nature—bringing the outside in.
Gray Overload – While gray has been a go-to neutral over the past year, 2017 will be the time to experiment with brighter pops of color to bring out your personality —green perhaps?
If any of these design trend ideas have inspired you to start a conversation about your home, we would welcome an opportunity to speak with you.
For further design inspiration, check out Progressive Builders' portfolio for more featured projects! At Progressive Builders, we're full of exquisite design ideas for every room in the house.
Happy New Year!