To many homeowners, kitchen vents serve a functional and practical purpose — that being removing airborne grease, combustion byproducts, fumes, smoke, heat, and even steam. Many homeowners fail to see the kitchen vent as a critical part of the overall design aesthetics.
If you're considering a kitchen remodel, we strongly suggest considering the kitchen hood or vent as a critical part of the design. Designed and arranged purposely, a kitchen hood can make for a terrific focal point in your kitchen helping to bring the rest of your space together. And, of course, the vent should still perform its necessary function.
In this post, we will take a closer look at how to select and position your kitchen vent for optimum visual aesthetics, without sacrificing performance.
First Things First: CFM and Sone Levels
Before you can select the design or style of kitchen vent that you want, you first have to know how much power you're going to need so that it works properly in your kitchen. In the world of kitchen vents, power is measured in CFM or cubic feet per minute. The higher the CFM, the more air the vent can remove from the kitchen in one minute of time, and vice-versa.
So how do you know what CFM you need in your kitchen? It largely depends on the size of the oven or stove below it. It also depends on how often you are cooking in the kitchen. For example, if you cook often and have a six-burner stovetop, you're going to need a vent fan with a greater CFM than you would if there was a smaller stove in your kitchen, and you cooked less frequently. Furthermore, you'll want to choose a vent with more CFM if you have a gas range compared to an electric one.
On a similar note, another factor you'll want to consider when selecting a kitchen vent is how loud it is. This is measured in sones. If you are concerned about maintaining a comfortable noise level while cooking with your range hood, you will want a kitchen vent with sone levels between 1-4. This is equivalent to about the same noise level as a running refrigerator. The higher the speed, the higher the sone level of your range hood. Sone levels can go up as high as 7, which is similar to the decibel level of traffic noise.
Get Creative with Your Kitchen Hood
While many homeowners may find kitchen hoods unsightly, there are several ways you can get really creative with its appearance during the design process. Here's a closer look at some ideas:
Accent the vent with wood: Depending on your sense of style, kitchen hoods can be accented with wood, ideal for those aiming for a rustic kitchen. If you have custom wood cabinetry and want the hood to match, you can seamlessly integrate it with the rest of your kitchen. It is even common for homeowners to match the color of the hood with the finish of the island as well.
Go stainless: Stainless steel remains the preferred choice for appliances in most modern-day kitchens. This includes the refrigerator, microwave, stove, and even the dishwasher. Why not integrate the kitchen hood into the same motif? Doing so can really help bring the entire room together.
Add a shelf: If you're building out around your kitchen hood as a means of concealing it, you can take this strategy a step further and even add functional space. For instance, if you're boxing out the hood in wood, consider adding a forward-facing shelf near the lower edge of the hood. You can use this shelf as decorative space, where you can show off fine china, collectibles and even photos.
If you really want to get creative, you can install a shelf below the kitchen hood before the duct. This is an ideal area for storing frequently used kitchen items. Just be sure that there's enough clearance between the stovetop and the shelf as far as safety is concerned. You'll also want to be sure that the shelf does not interfere with any ventilation.
Two-toned hoods: If you like both wood and metal and are contemplating using both in a vent hood, consider a two-toned hood. Wood can be used as an accent in combination with another material, an alternate wood stain, or a different type of wood altogether.
Island options: If you are building a kitchen island with a stove/cooktop built right into it, then you will need to add ventilation above. An ideal way to accomplish this is by hanging the hood and venting system directly above the island. While many might scoff at the idea of hanging a hood in the center of their kitchen, it can actually have a stylish, luxurious appearance, so long as it is tastefully designed into your space. You can also make the kitchen range hood a stunning centerpiece or focal point—think of it as a statement piece.
Ideas for creating a stunning focal point in your kitchen with a kitchen hood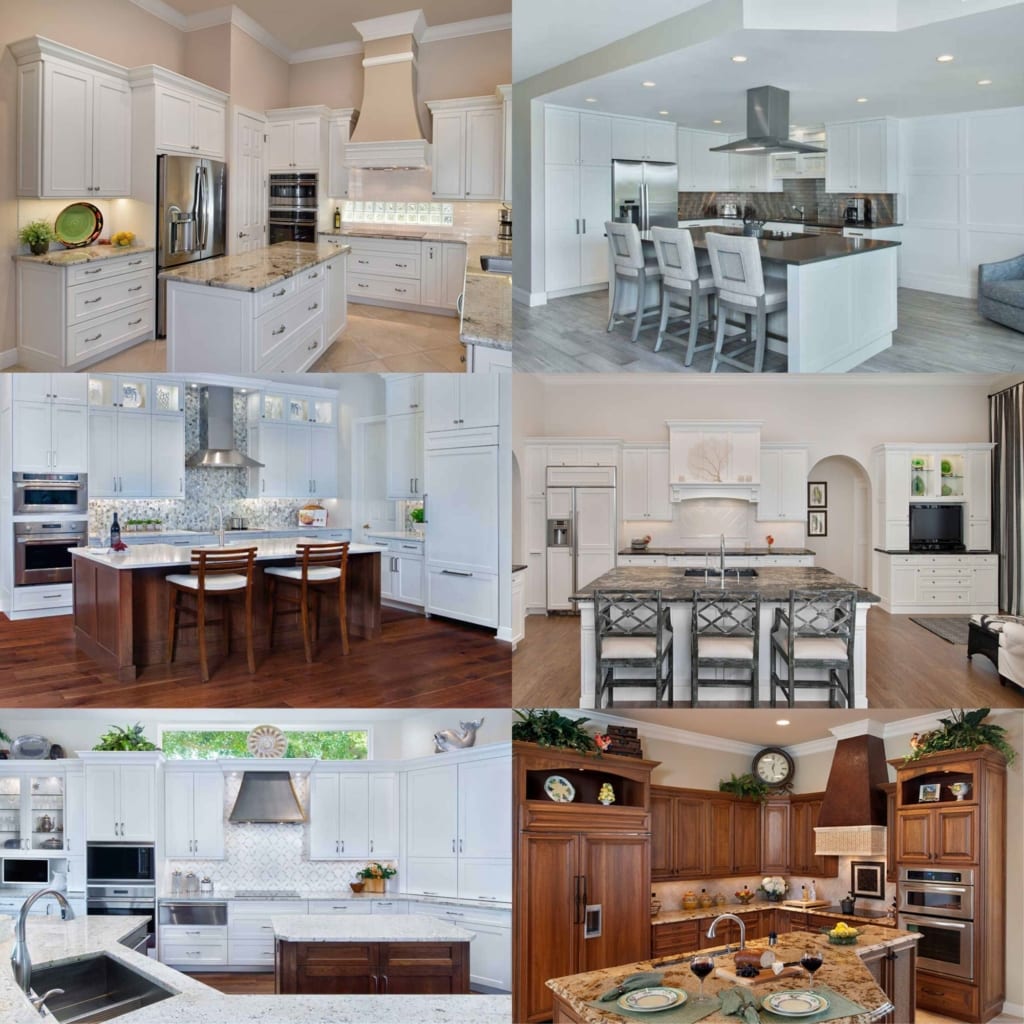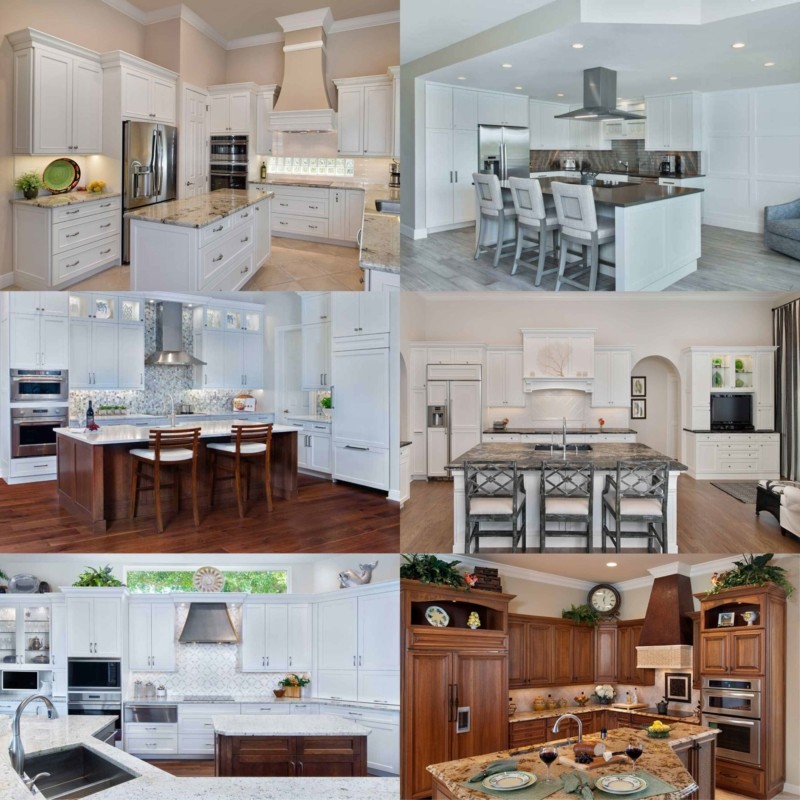 Not sure what to do about the hood and vent with your home kitchen remodel? Aside from helping you design and then create the kitchen of your dreams, we'll also be happy to explore all the options you have at your disposal as far as the hood is concerned. Contact us today for more information.