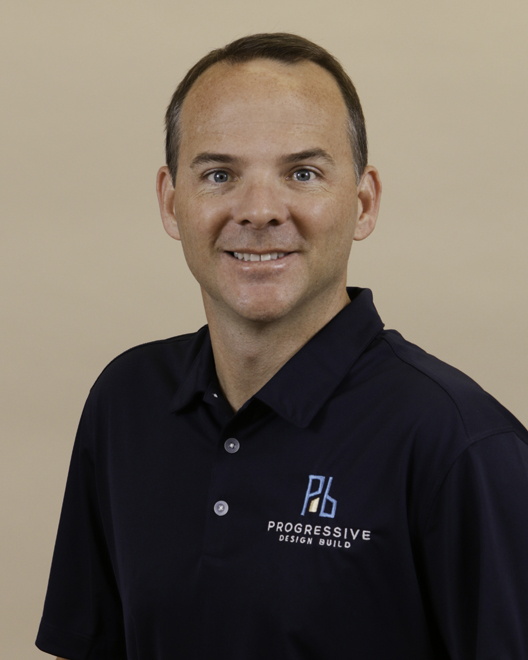 David Wherry
President
After several years of sub-contracting, David formally joined the Progressive Design Build team as a Production Manager in 2012. Now both Project Consultant and Director of Marketing, David oversees homeowner consultations, designer coordination, project budgeting, subcontractor management, marketing and supplier relations.
Originally from St. Mary's, West Virginia, David relocated to Fort Myers in 2002 for the PGA golfing apprentice program. With a business degree from West Virginia University, David honed his business systems and management skills at the renown multi-million-dollar company, Home Depot. He also spent 6 years running his own commercial and residential cleaning company – all while subcontracting with Progressive Design Build.
David notes, "It was such a pleasure working with the Progressive Design Build Team as a sub-contractor that I welcomed the opportunity to join a company full time. It's great to work with a company that has a culture and core values that are so clearly in line with my own."
David and his family love the outdoors. In his free time, David enjoys golf, running, kayaking, fishing, boating, and relaxing on the gorgeous Southwest Florida beaches with his wife and daughter.