Predicting Fantastic New Looks in Home Remodeling Design
At the beginning of every year, trends are a highly anticipated, most talked about topic. From fashion design to home design, everyone wants to know about the latest and greatest upcoming textures, colors, patterns and styles. As a home remodeling firm in Naples, Florida, Progressive Design Build is at the forefront of design innovation—from durable and stylish tile and wood flooring to architectural design and aesthetics that accommodate how we live and think.
If you're considering a home remodel in 2018, you will want to check out some of these fascinating, emerging trends in and around Naples and Southwest Florida.
Breezy Resort-Inspired Design Style
It makes perfect sense. As homeowners in Naples, Florida we are used to warm, sea breezes and endless sunny days. We live in a tropical paradise that compels us to embrace the outdoors and blend it seamlessly into our homes. As a result, many Southwest Florida homeowners adopt a vibrant, tropical decorating style, to include plant-inspired wallpaper and white walls with bright pops of color. They are also incorporating earth-inspired materials like cane, rattan, and bamboo into their décor, which are perfect ways to bring a resort-style design into your home.
START DESIGNING YOUR RENOVATION TODAY!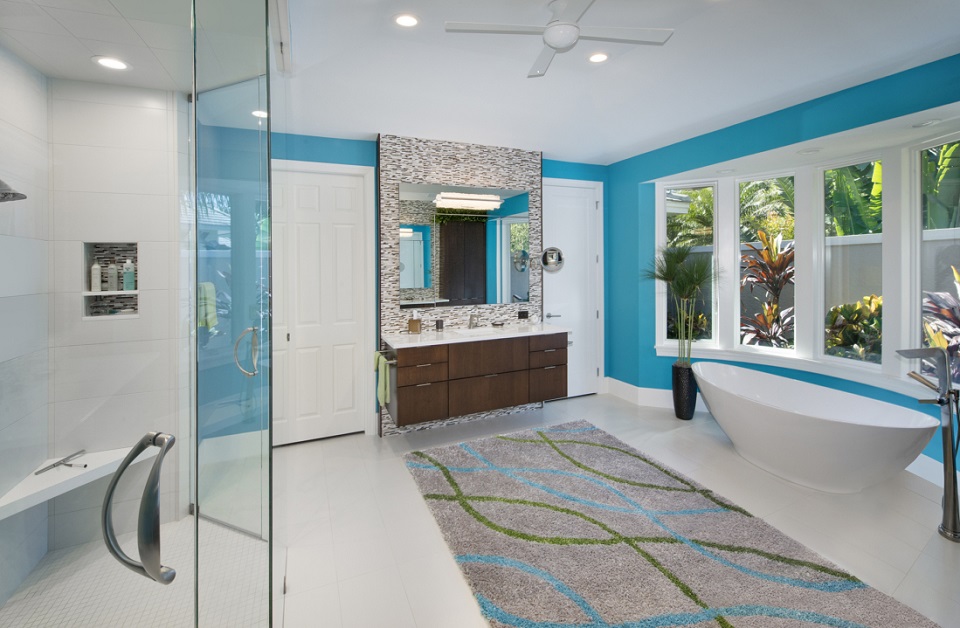 View more images from this project.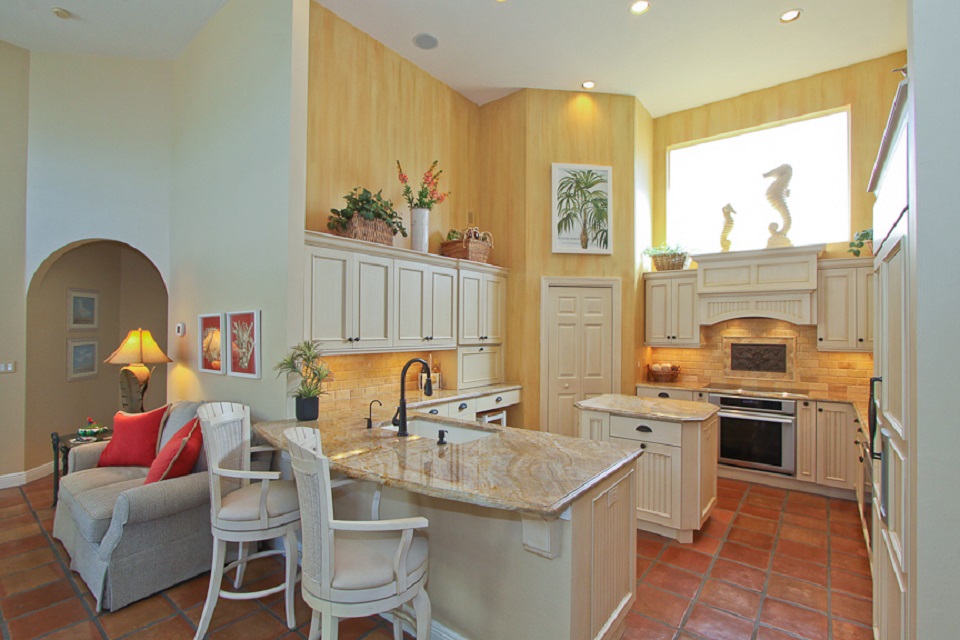 View more images from this project.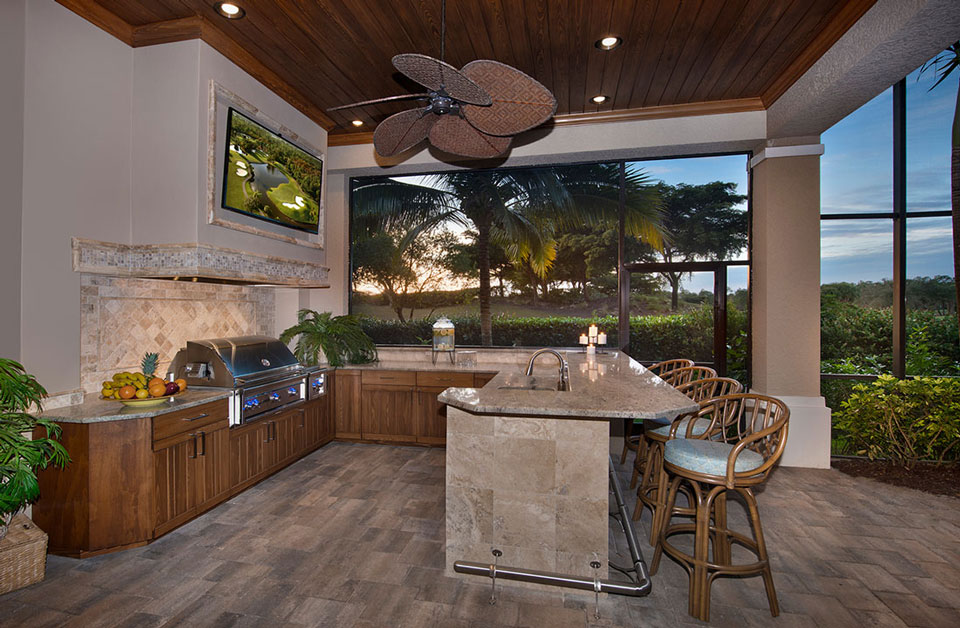 View more images from this project.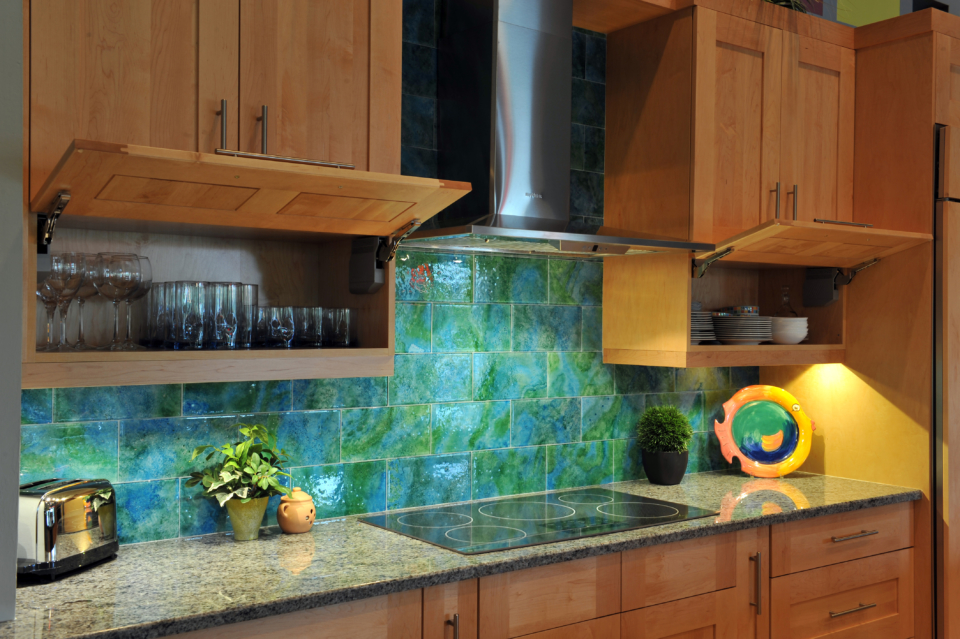 View more images from this project.
Contemporary Coastal Design Style
This year, go bold but stick with simple lines and basic finishes, following what Houzz defines as a "contemporary coastal design style—clean lines and natural materials." Other characteristics of coastal contemporary include light-reflecting materials such as glass or mirrors, easy-care floors like tile and hardwood, and colors reminiscent of ocean and sky. We're seeing many Naples, Florida homeowners choosing this lighter contemporary design over the heavier Mediterranean style.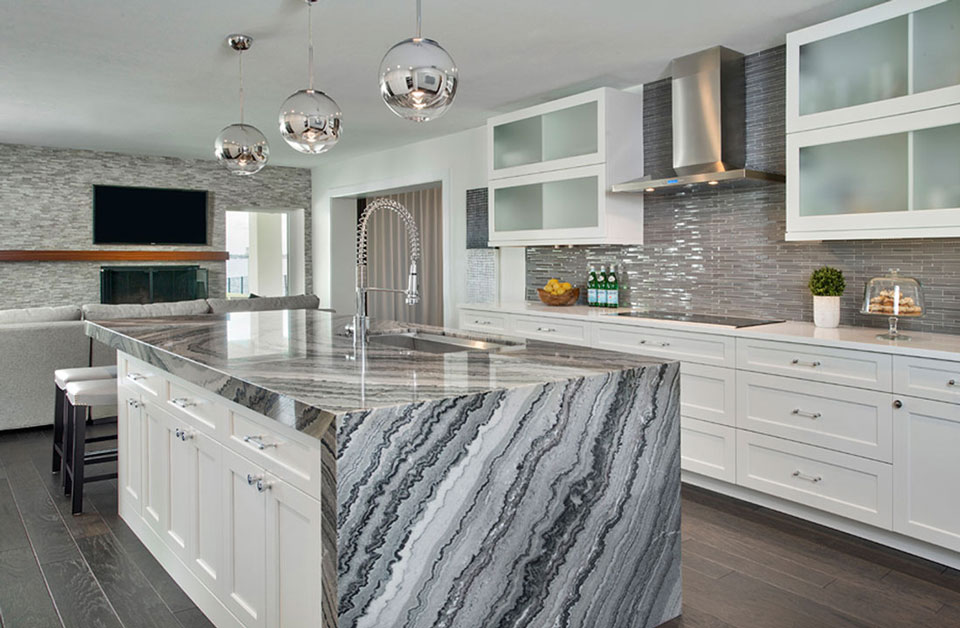 View more photos of this project.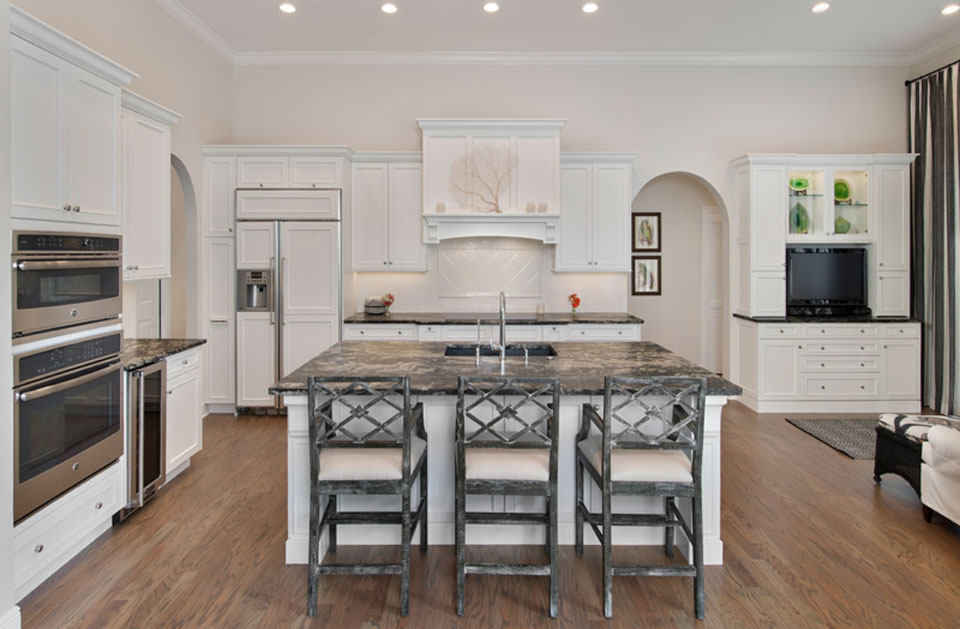 View more photos of this project.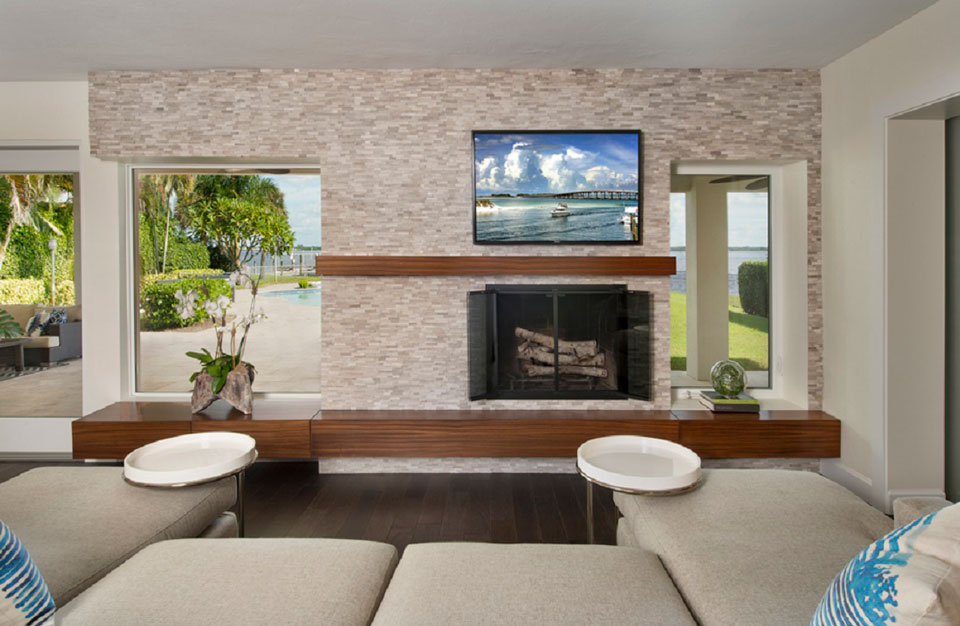 View more photos of this project.
Statement Ceilings
Ceilings have historically been one of the most neglected areas of a room, but not anymore! Think of the ceiling as an empty canvas, waiting to be turned into a beautiful, stunning masterpiece. Is your current ceiling painted white? Consider adding a hint of color, installing crown molding or even adding a dramatic wood ceiling to create a powerful focal point. Or, go one step further and choose a barrel, coffered, or tray ceiling to really make a room stand out.
WOOD CEILINGS: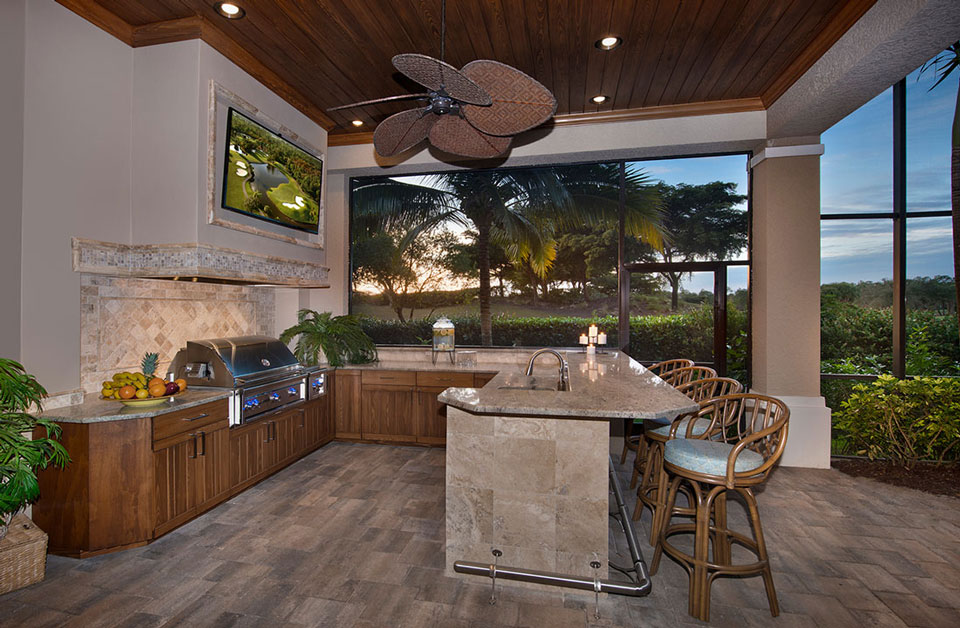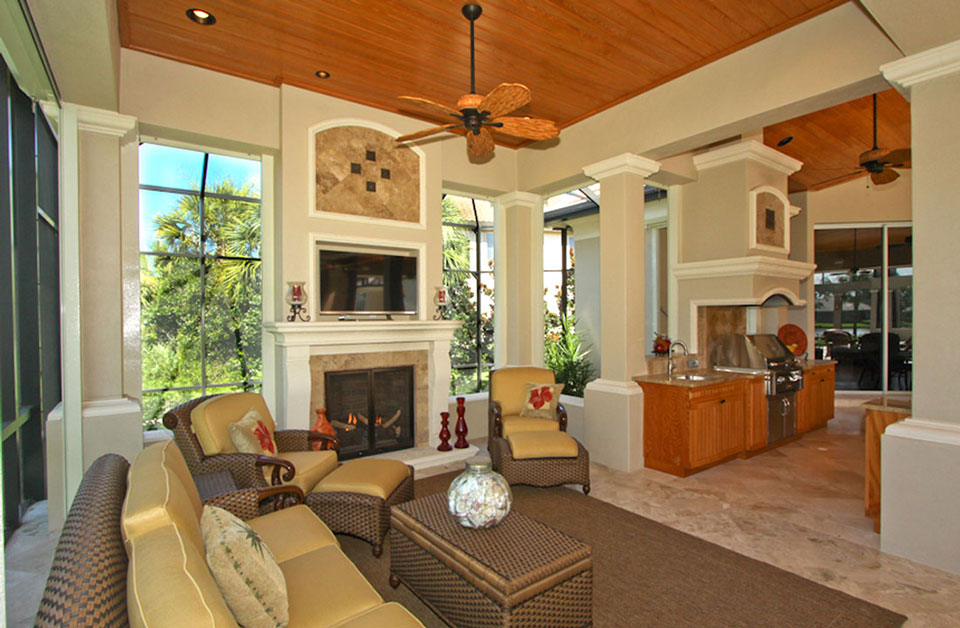 BARREL CEILINGS:
Defined—A ceiling with a semi-circular arch that provides a soft curve over a room.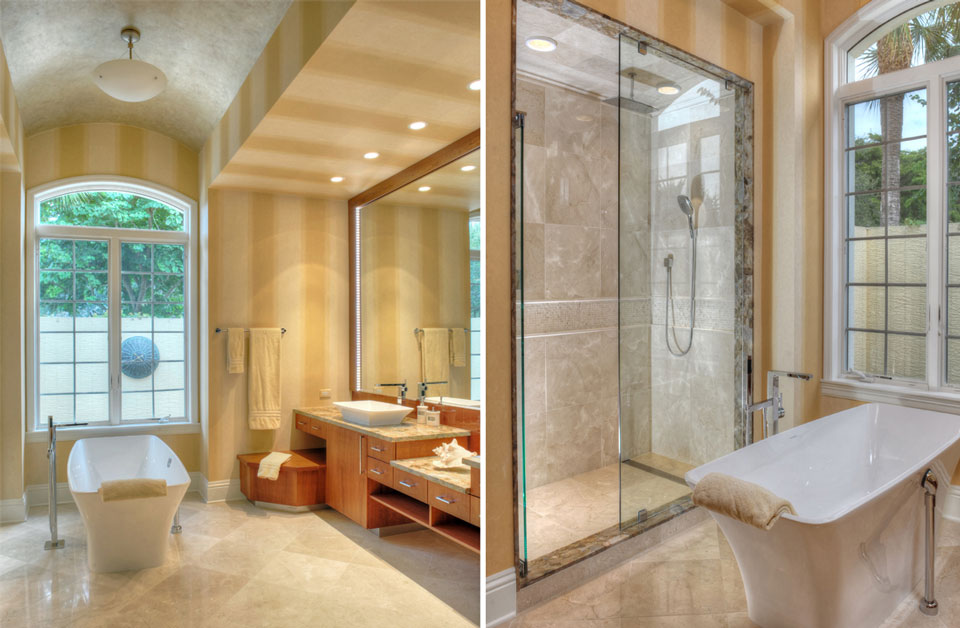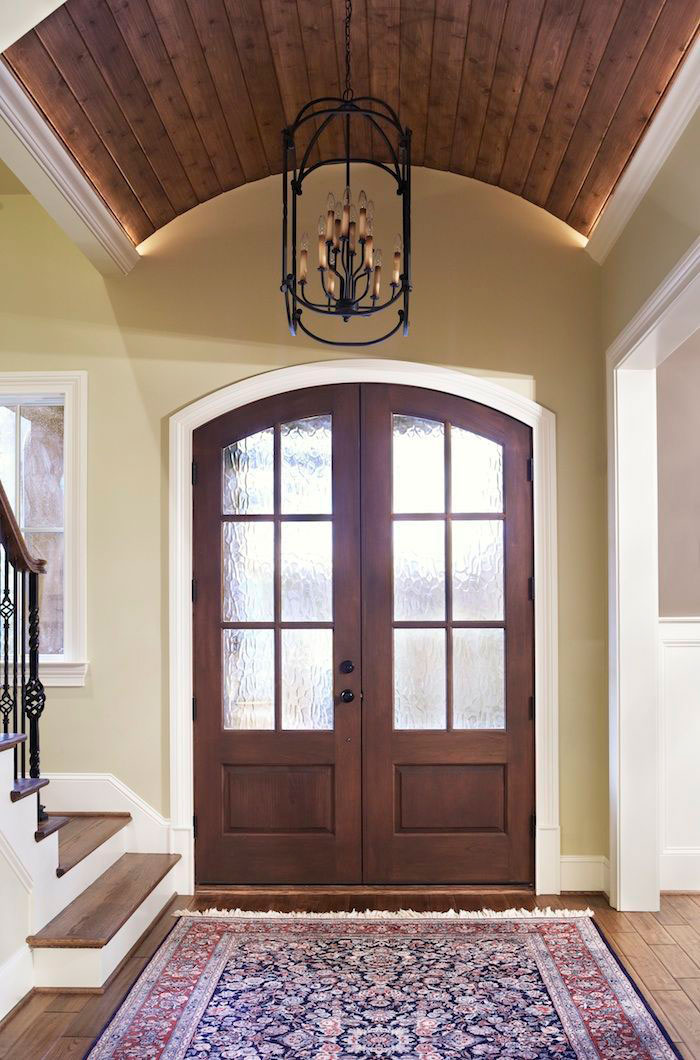 TRAY CEILINGS:
Defined—A ceiling with a center section that is several inches or feet higher than the area around the perimeter of the room.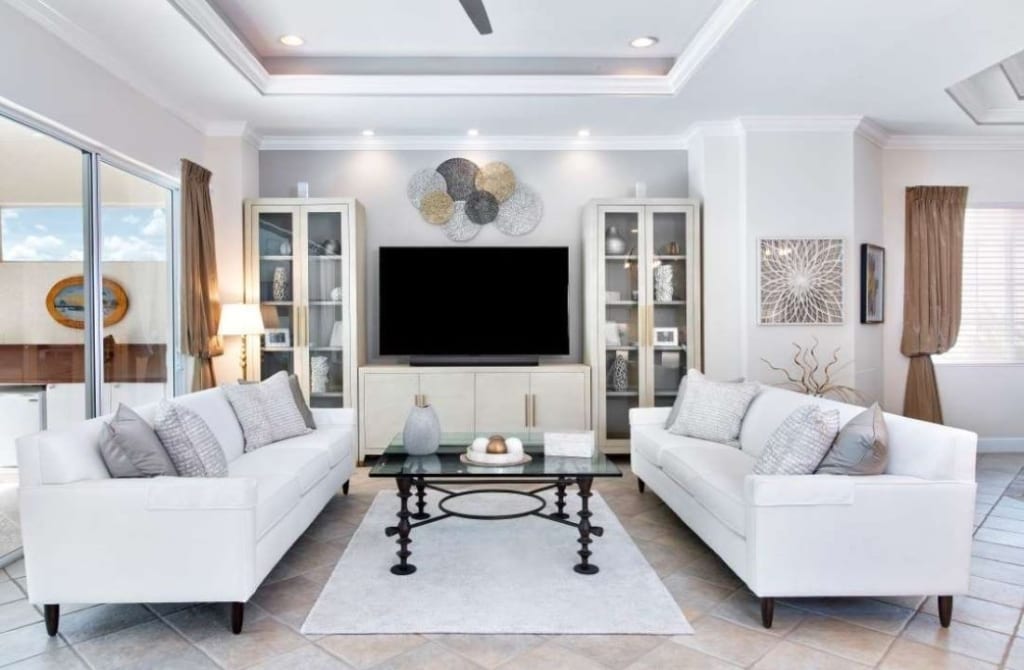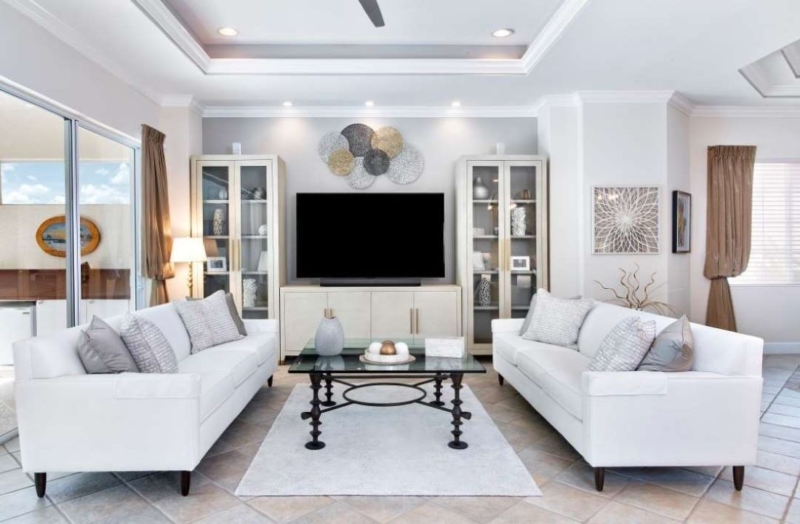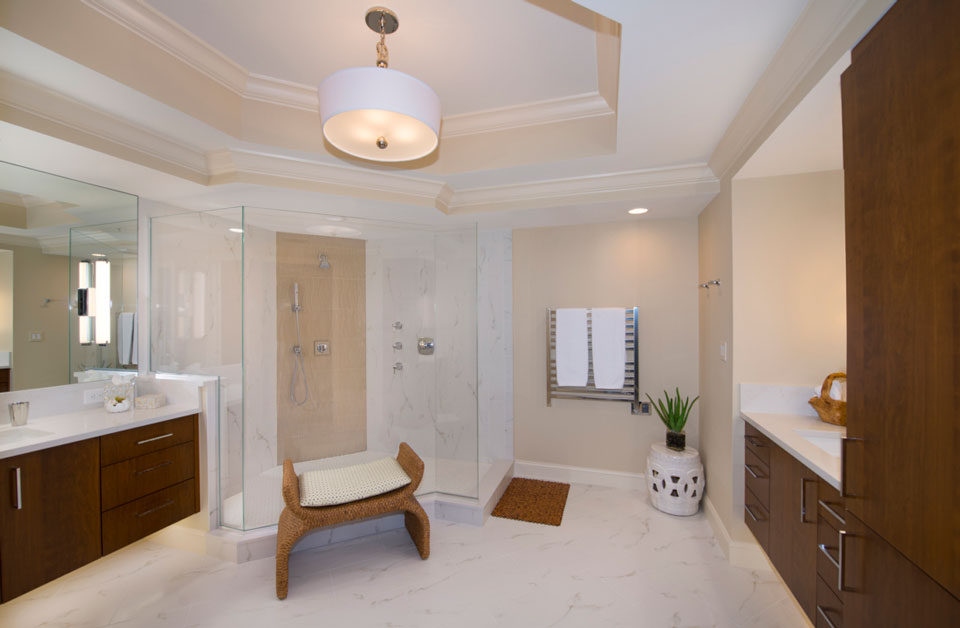 COFFERED CEILINGS:
Defined—A ceiling with sunken panels arranged in a pattern.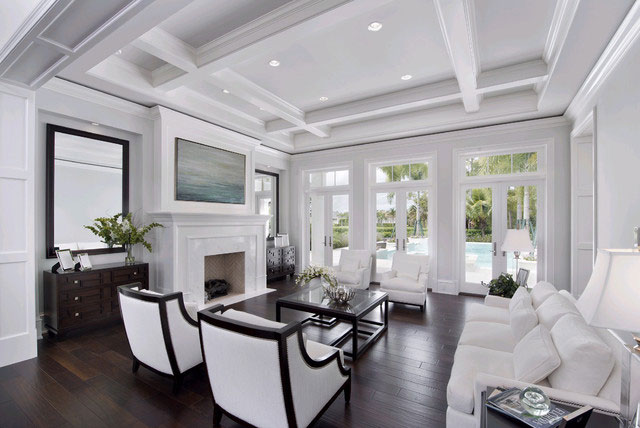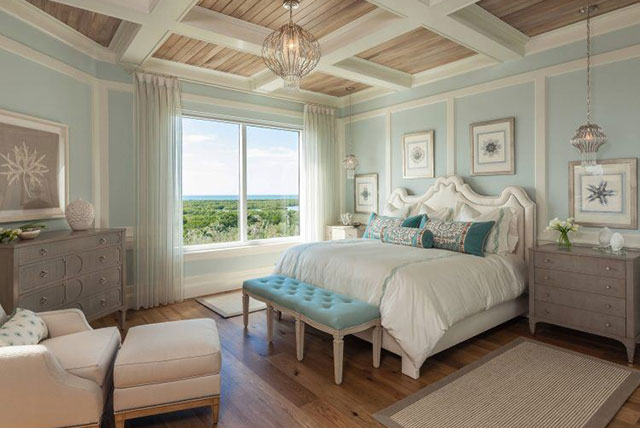 Photos courtesy of Housley/Matt Steeves
Textured Walls
While a wall is a natural place to hang your treasured pieces of artwork, Naples Florida residents are turning their walls into art themselves. With so many new types of design materials (3D tile for example) on the market, there is no limit to the creative possibilities for every wall in your home. Here are a few of our favorites:
3D TILE: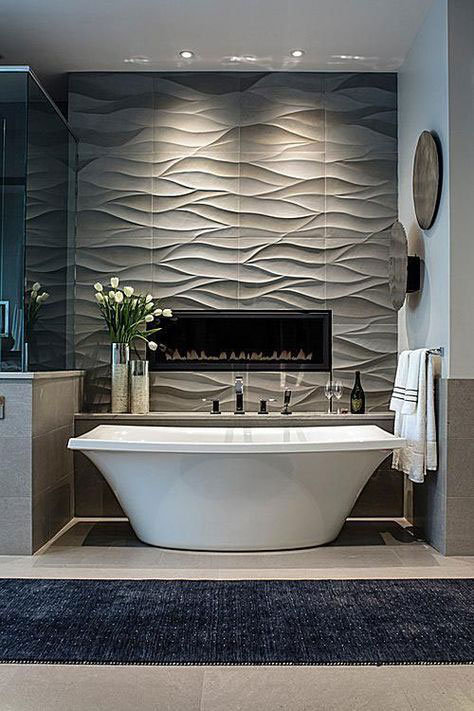 WOOD-WRAPPED WALLS: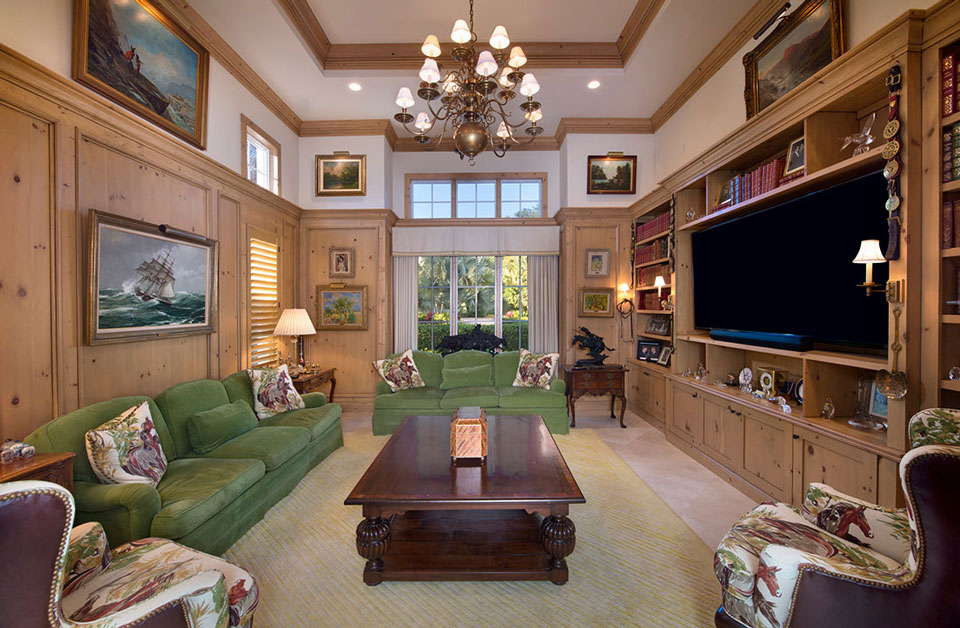 GRASS CLOTH WALLS: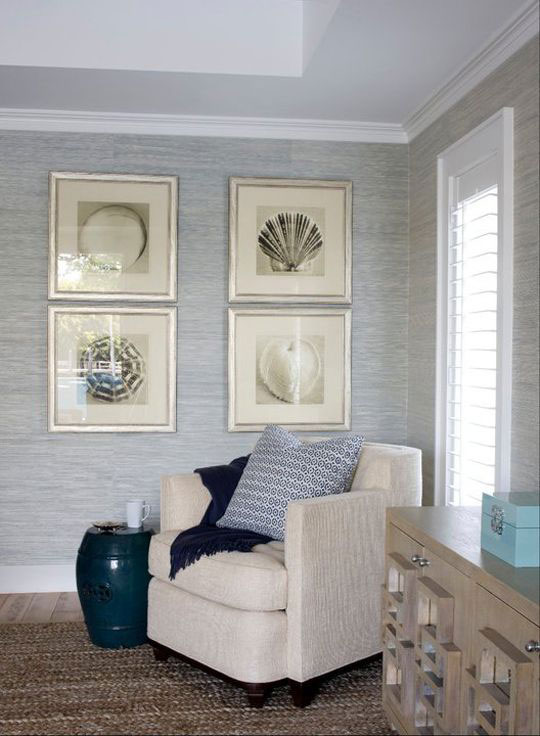 METAL ACCENT WALLS: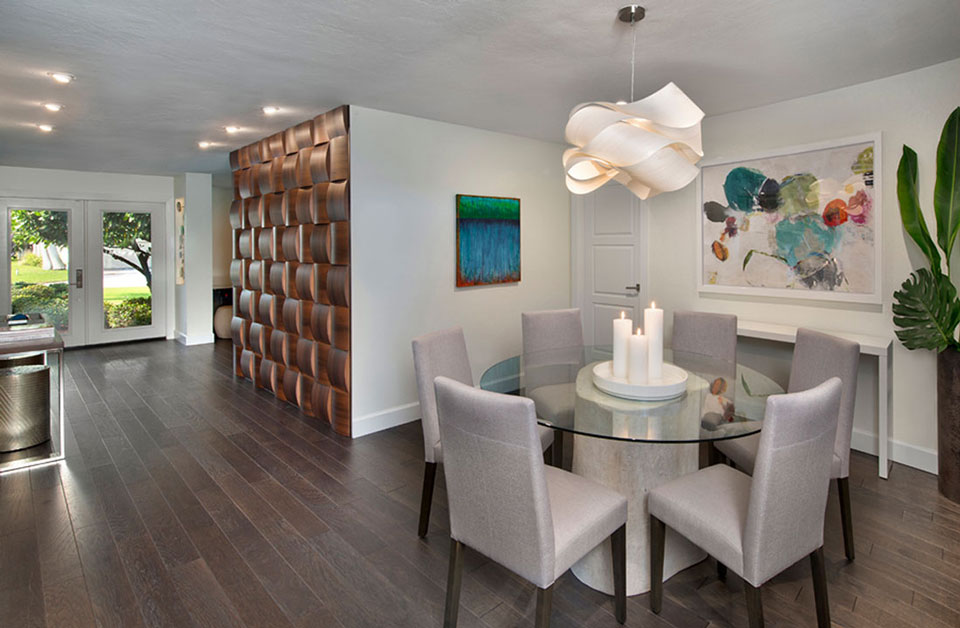 GLASS TILE WALLS: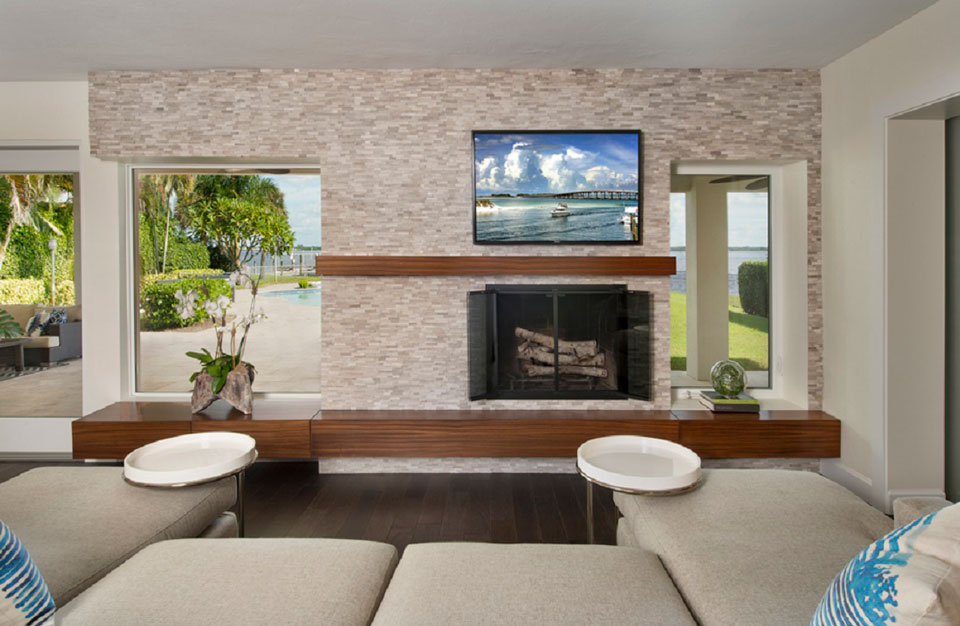 LIVING WALLS: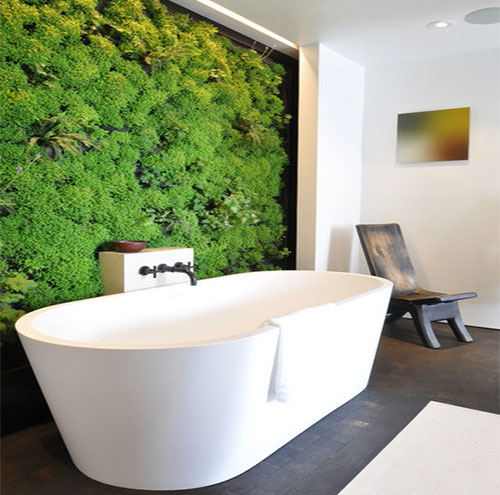 Quartz is King
For the past several years we've seen many Naples, Florida homeowners shift away from the more formal look of granite countertops to man-made Quartz, with its wide array of lighter color options and varied patterns. Not surprising, this fabulous countertop choice blends beautifully with the coastal contemporary and resort-style designs we previously mentioned. To learn more about the difference between Quartz and Granite, read our featured blog post on "Countertop Consideration: Quartz vs. Granite".
Marvelous Mixed Metallics
There is a new neutral color in town! In the design world, it's called metallics! No longer stuck in the disco era, metallics have made a roaring comeback bringing just the right amount of sparkle and bling to bathrooms and kitchens alike. Although shiny and reflecting light and color, today's metallic tile is not jarring. It comes in iridescent, translucent and pearlized finishes that go perfectly with everything from traditional to modern design sensibilities.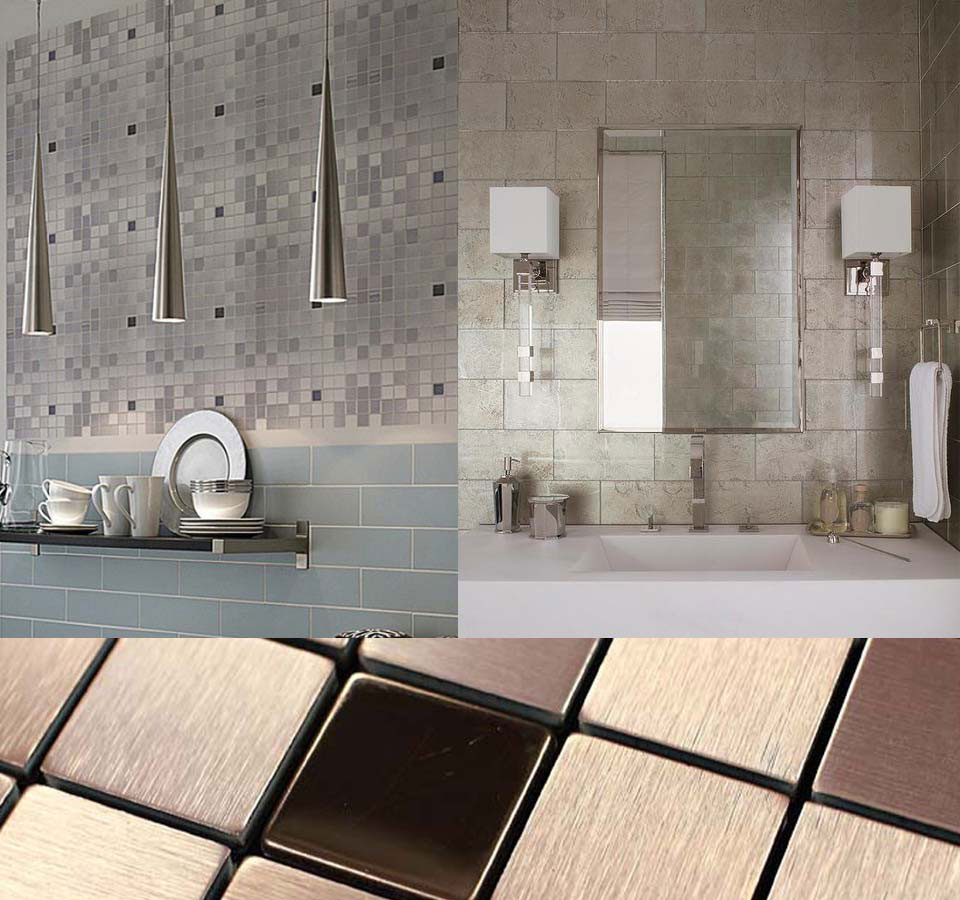 Enjoy the Outdoors
If you live in Naples, or anywhere else in Southwest Florida, you likely enjoy your outdoor living space as much as the inside of your home. Inside/outside living is a priority for most Southwest Florida residents. For this reason, we are making sure homeowners are maximizing the use of their space—creating fully functional kitchens, oversized fireplaces, uber comfortable living areas and media centers, with an emphasis on a natural flow between the two spaces.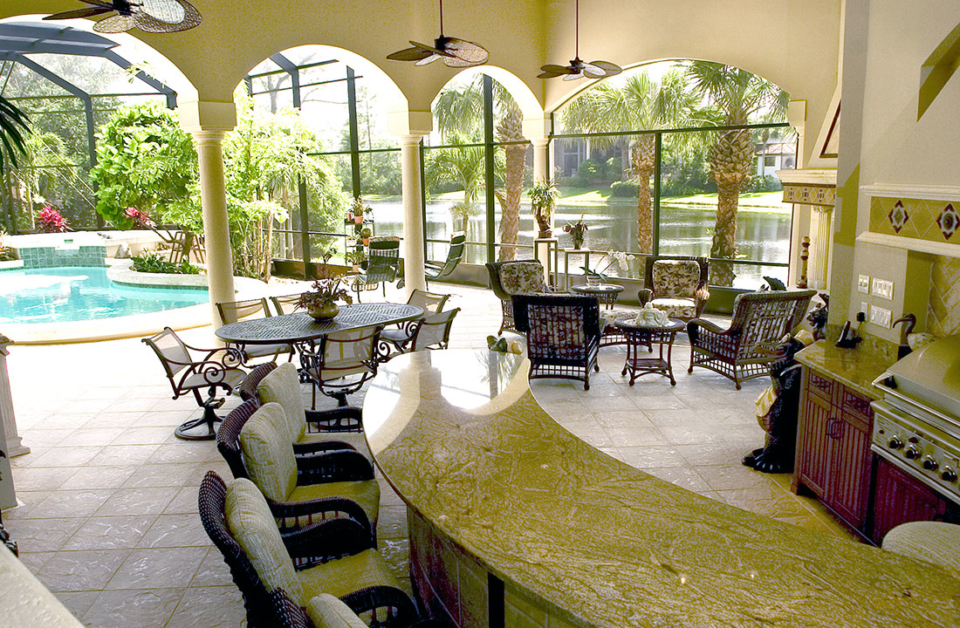 Is 2018 going be the year that you create the home of your dreams? For further design inspiration visit our portfolio. If you're ready to take the first step and talk to a personal design consultant about your home remodeling ideas, please fill out our online form or give us a call at 239.939.5411. At Progressive Design Build, we're full of exquisite design ideas for every room in the house—and we will help you navigate every step of the way, from design through construction.