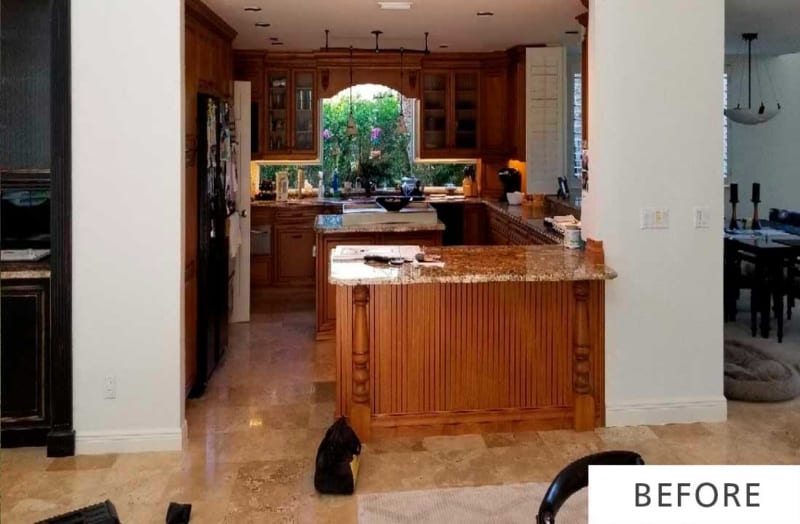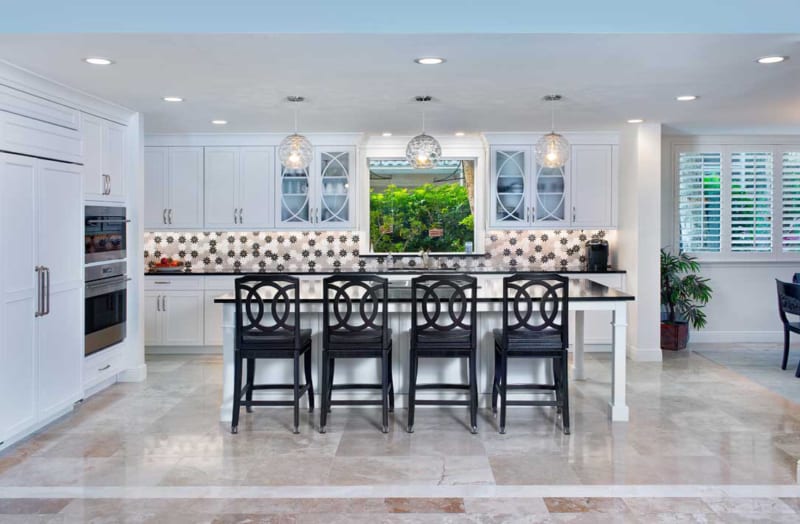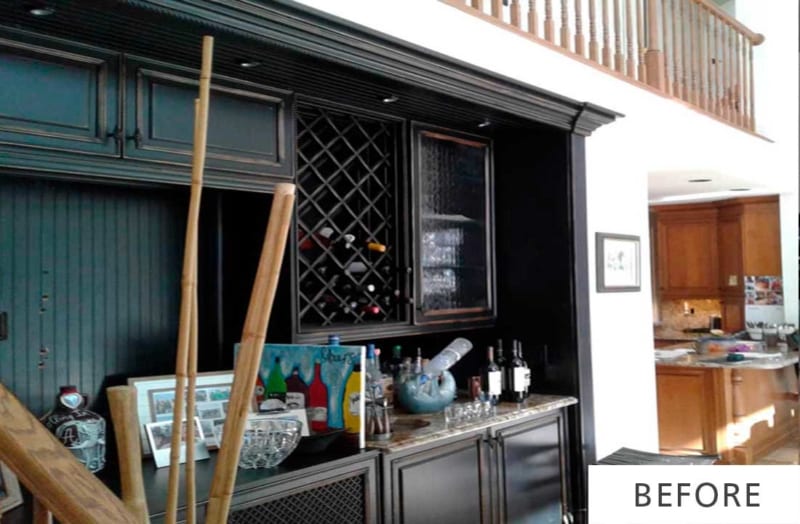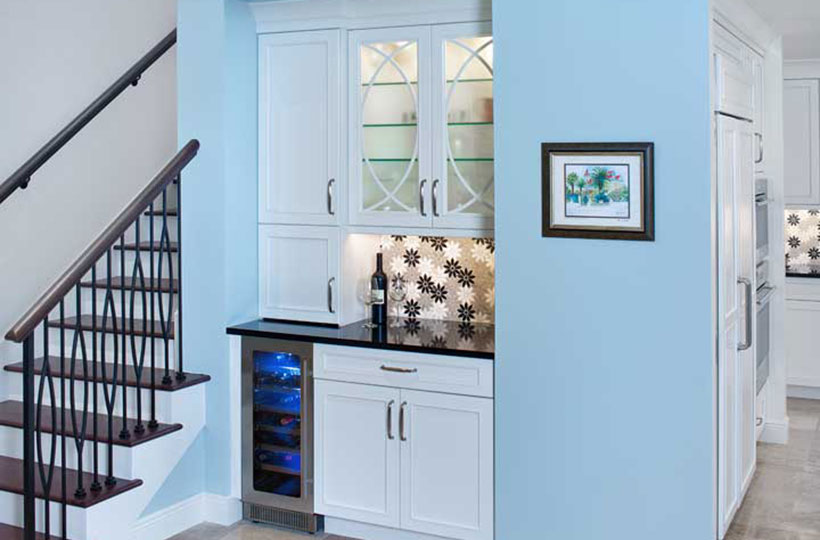 Bonita Bay, FL Transitional Kitchen Remodel
START DESIGNING YOUR RENOVATION TODAY!
This home in Bonita Bay, Florida is located in a development designed with a tropical, entertaining-friendly courtyard floor plan, barrel tile roofs, and arched windows. The only thing missing was a modern, elegant and functional kitchen where two chefs could work simultaneously and have better flow among the surrounding spaces.
Having worked with Progressive Design before on three prior renovations, all in less than one year, Progressive was the obvious choice for their fourth major remodel—this masterful kitchen renovation. Read below for details on this kitchen remodel in Bonita Springs! 
Challenge
Ultimately, Progressive Design Build was tasked with transforming a closed-off kitchen into an open concept floor plan. The design and production team began working on a solution to the structural beam support—confirming its adequacy for supporting the loft above after cutting a few holes in the drywall. Secondly, the size of the current marble tile flooring was no longer available. We needed a solution that would seamlessly blend the new flooring with the old. Thirdly, the existing lighting plan was inefficient and would need to be updated to accommodate the new island location and kitchen layout.
Solution
Since the existing marble flooring tile size was no longer available, we designed a beautiful stone border between the new kitchen and the existing living space to create a small break in the two-floor patterns, minimizing the noticeable difference in the tile sizes. Once installed, we re-polished and sealed the entire floor creating a beautiful sheen and natural flow throughout the space.
The new location of the kitchen island, as well as additional perimeter lighting, necessitated the need to move electrical outlets and light switches to a more convenient and intuitive location. This was implemented strategically using a well-thought-out lighting plan.
The clients were thrilled when we suggested removing a sink from their existing wet bar (which was rarely used) and moved the wet bar drain to the new laundry room, located on the backside of the wet bar.  
Special features include custom-designed Dura Supreme cabinets painted in a white finish, for the kitchen, wet bar, and laundry room; Wolf and Sub-Zero appliances, and an impressive gas range with downdraft at the cooktop.
Results
Not only was this Bonita Bay couple thrilled to receive all of their remodel wish list items, but Progressive Design Build was able to complete their project ahead of schedule and on budget.
Reach out to us with any questions about your next or first kitchen remodel!