It's a puzzle many homeowners encounter: after a few years or a lifestyle change, certain spaces in your home just don't work anymore. It could be there's not enough space for guests; aging parents need to move in; a job change requires a real home office; the kitchen becomes too cramped for your culinary passions, or you need more outdoor space for entertaining.
Sure, you could move—but you like the neighborhood. Thoughts of packing, looking for a new house, and selling the one you have sounds dreadfully unappealing. So, how about adding space to the home you already have in the neighborhood you already love?
START DESIGNING YOUR RENOVATION TODAY!
Home Additions 101: Types of Room Additions
There are five basic types of home additions, each with unique benefits that speak to different needs:
1. Main Floor Footprint Expansion
This expansion is connected to the original structure on the first floor and is usually accessible to the original home. It can extend as far as your building codes allow and can serve many functions, including space for an added bedroom, bathroom, more kitchen space, a family room or even an in-law suite. A main floor footprint expansion, whatever its intended use, should be designed to look like a natural extension of your original home.
2. Bump-Outs
Think main floor footprint expansion, only smaller. A bump out usually expands the footprint of one room to increase the available space. Maybe you need 50 or 70 extra square feet to make a functional dining area in the kitchen, or you want to add a pantry or wine storage. A bump out works well for a flex-room that can increase your home office space or make a cramped guest bedroom more spacious.
3. Second Story Addition
If building out isn't your thing, maybe building up is! Depending on the size and scope of your addition, you may decide to have the roof lifted temporarily while the work is done, and then replaced, or you may need to add new roof space. Consider adding a room or rooms over a one-story garage area or patio.
4. Room Conversion
Room additions can sometimes be accomplished in the space you already have available—you just need to take an inefficiently-used area and turn it into something functional and purposeful. Available or unused spaces in your attic or elsewhere could be converted into smarter storage, a guest room or an office, etc.
5. Outdoor Living Space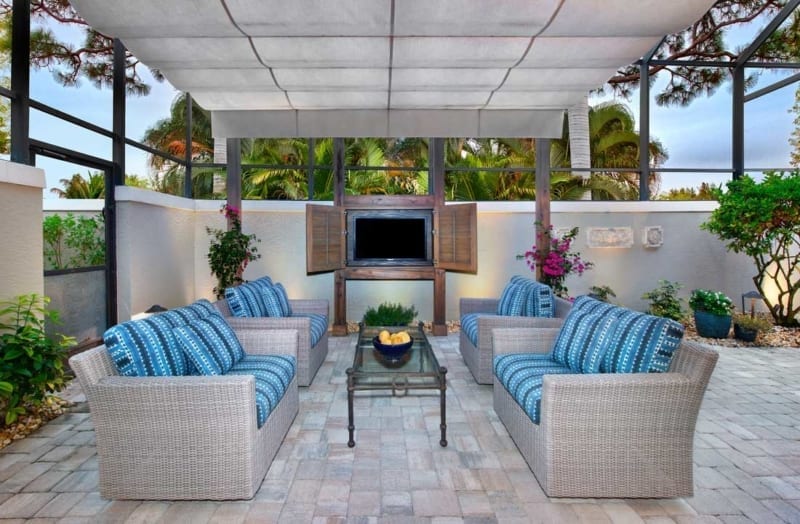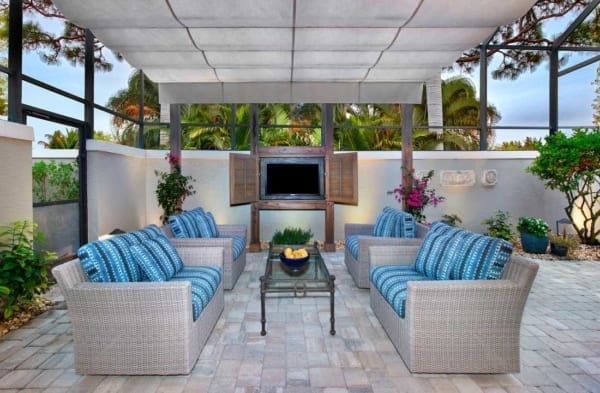 Southwest Florida is an outdoor paradise—so consider enhancing your outdoor living area with a covered outdoor kitchen, dining room or living space where friends and family can gather to cook, eat, socialize, and relax.
How to Use Each Type of Room Addition
How will you use your newfound space? Here are nine popular room additions trends we see in 2019:
1. Guest Room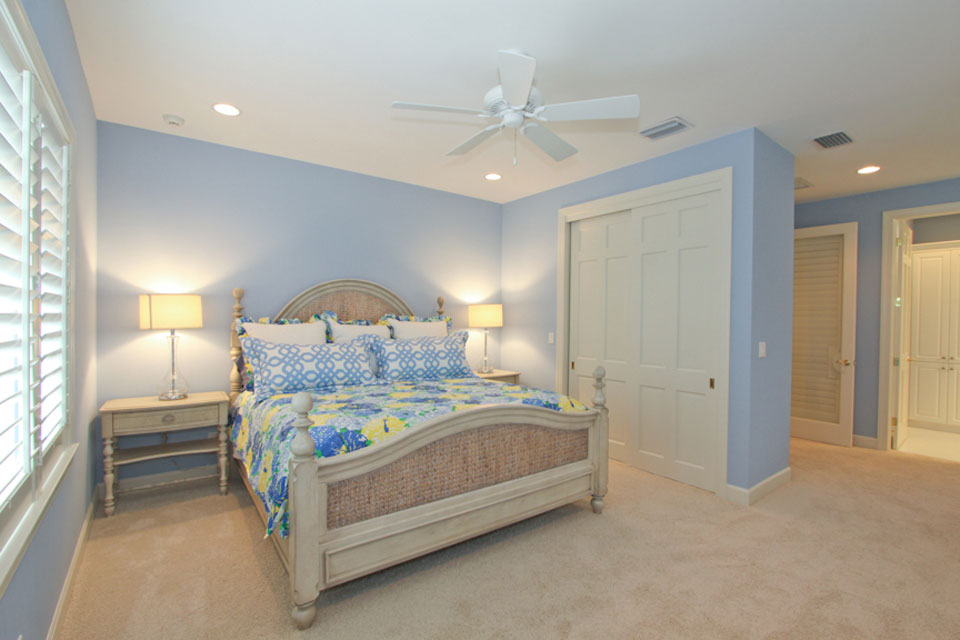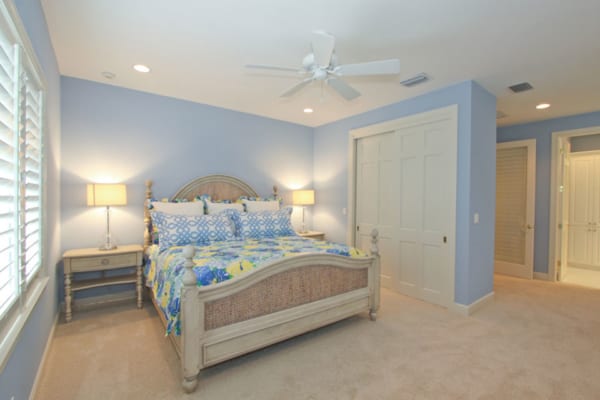 Tired of guests having to bed down on the couch? Consider a main floor footprint expansion to add a generously sized master guestroom. A smaller bump-out or second story addition could work here as well.
2. Additional Bathroom
Do you already have a guest room that desperately needs an adjacent bathroom? Solve the problem with a bathroom addition. Or, add a powder room off of your entryway or garage for convenience.
3. Kitchen Expansion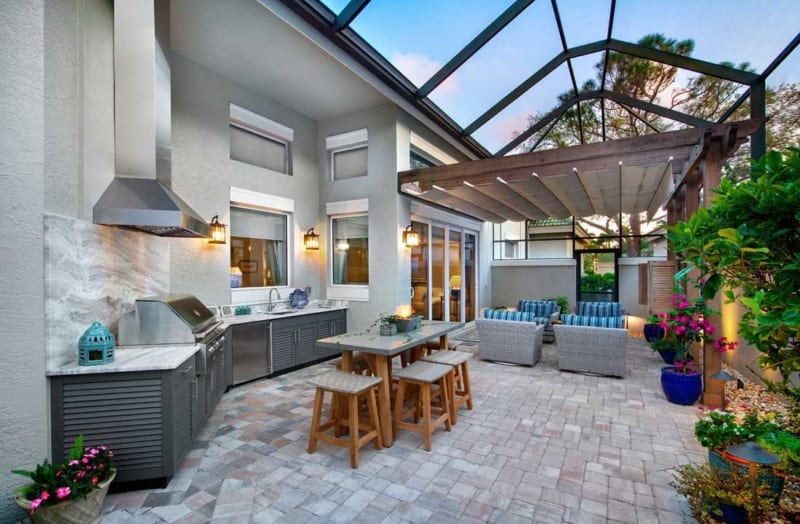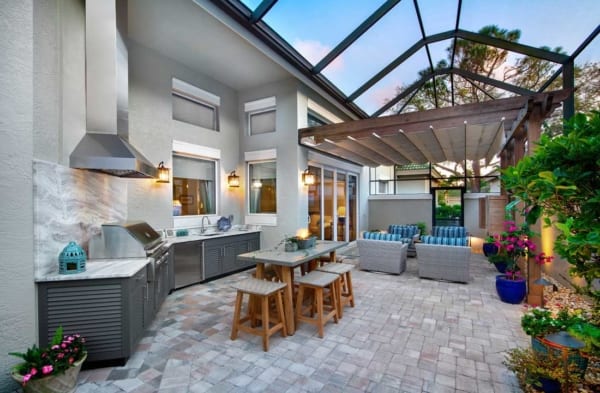 Claim extra kitchen space with a simple bump out to add additional cooking or dining space or go all out with a main floor footprint expansion. Here in Southwest Florida, expanding your indoor kitchen outdoors is a hot trend too (see below).
4. Home Office
If you just need a simple office space with extra wiring, you may be able to repurpose existing space, or employ a modest bump out or second story addition.
5. Outdoor Living Room
If you love entertaining, dining, and cooking outdoors, seriously consider an outdoor living expansion. You can have it as covered or open as you want, with built-in furniture, brick ovens, fire pits, planters, water features and more.
6. Flex Room
Flex rooms employ extra wiring, hideaway beds, desks, and other multi-use furniture so you can turn this room into anything you need: a guest bedroom, home office, exercise room, etc.
7. New or Converted Garage
Need room for your boat, guests' cars or outdoor gear? A main floor footprint expansion can provide the extra space if you don't already have it. On the other hand, you can take that garage space and turn it into something else like a big, covered outdoor family room or even an in-law suite (more below).
8. A Great Room or Family Room
If you have space on your property, consider a main-floor footprint expansion to create a generous gathering place for family and friends.
9. In-Law Suite
If you want a comfortable, separate, yet close living space for aging parents or guests, a main-floor footprint expansion works well. Converting a garage may also work if it's big enough for an accessible bedroom, bathroom, cooking, and living space.
Contact Southwest Florida's Luxury Home Additions Experts
Stay in touch and sign up for our eNewsletter full of home remodeling tips and ideas. If you're ready to discuss your ideas for adding square footage to your home, schedule a consultation today with Southwest Florida's luxury design-build team.
Other articles you may like:
What is the Right Size for a Home Addition?
5 Tips for Designing the Ideal Home Office
5 Reasons to Remodel Your Outdoor Living Space