Designing and building a home addition is a complicated home remodeling project, even for professionals. Building a full-room addition transforms not only the layout of your home but also its overall structural integrity and functionality. From digging and modifying foundations to framing and finishing the new interior, the complexities of the job are manifold.
Yet a well-planned addition can add space, charm, and value to your home, which is why finding the right expertise is crucial. Here's why opting for a design-build approach might be the smartest decision you can make for your home expansion.
Home Additions Require Permitting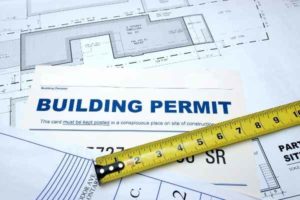 Before adding square footage to your home, it's crucial to ensure all necessary permits are secured. These permits aren't merely bureaucratic formalities. Instead, they serve as essential safeguards for homeowners and ensure construction meets Florida's established safety and quality standards.
A reputable design-build firm will be well-versed in local building codes. They'll have the experience and expertise to efficiently navigate the labyrinth of permit requirements, ranging from foundational building permits to more specialized permits for electrical, HVAC, and plumbing systems.
Missing the vital step of acquiring permits or selecting the wrong ones can lead to a host of complications, including a drop in your home's value and potential financial repercussions related to property taxes or insurance claims.
Permits underscore the health, safety, and financial security of your property and addition. Proper permits and documentation are also scrutinized by homebuyers when evaluating properties, so everything must be above board if you want a smooth and profitable sale in years to come.
Entrusting the permitting process to a reputable design-build contractor ensures compliance and signals their commitment to quality and legitimacy.
By the way, additional approvals might also be necessary if your home is part of a housing association.
Home Additions Often Need Structural Expertise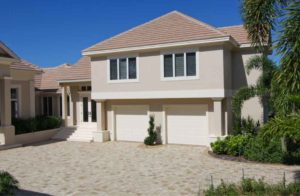 A home addition is not just about aesthetic alterations. It's about ensuring that the structural integrity of your home remains uncompromised. This critical requirement means structural expertise is essential, which is where a structural engineer comes into the picture.
While certain smaller renovations might be done without expert guidance, such as knocking down a correctly identified non-loadbearing wall, more complex additions undoubtedly do.
A structural engineer's focus covers basic design but also goes further. This type of expert analyzes everything from foundational elements, joint fittings, and load-bearing parameters to wind shear and material strengths. They understand the cascading effects of structural changes, where a single alteration can impact your home's overall stability.
Most established and respected design-build firms in Florida have an expert structural engineer they can call on, as part of their team. They are vital to a successful home remodeling project and play a significant role in the initial planning and design specifications. Their expertise averts potential costly mishaps, and they are pivotal in securing the required permits and understanding local building codes.
It's wise when approaching a design-build firm to ensure they have this type of expert on the team. Their input is essential.
Home Additions Require Detailed Planning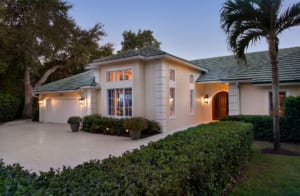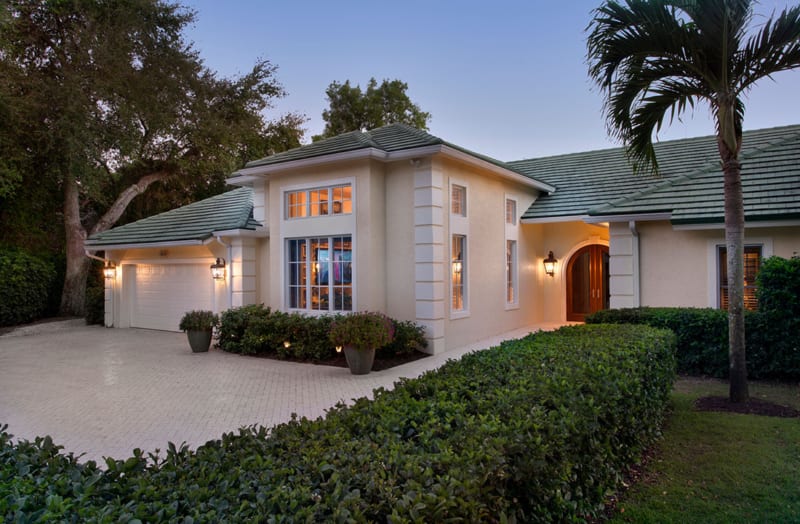 Every home remodel requires meticulous planning from start to finish. The planning process involves an intricate blend of vision, research, and coordination, not least when designing and building a home addition.
Planning begins in the Discovery Phase of your project, where in pre-planning meetings, the proposed project's size, scope, and budget range are determined, together with "rough" conceptual drawings.
In the Design Phase, the focus deepens into specific material choices and intricate design aspects, among other things. Scaled and proportioned design drawings are then carried out, providing a more vivid glimpse of the intended space and structure.
Furthermore, mechanical system analysis ensures that the home's infrastructure supports the new addition(s), both functionally and in safety terms.
Homeowners benefit from the holistic approach of detailed planning, which reduces unforeseen challenges and ensures the end result aligns with their vision and budget. This methodical planning guarantees a functional space and enhances the home's overall value.
Home Additions Have Lots of Moving Parts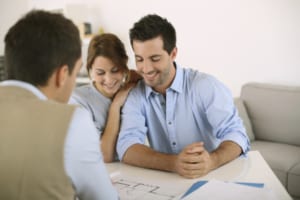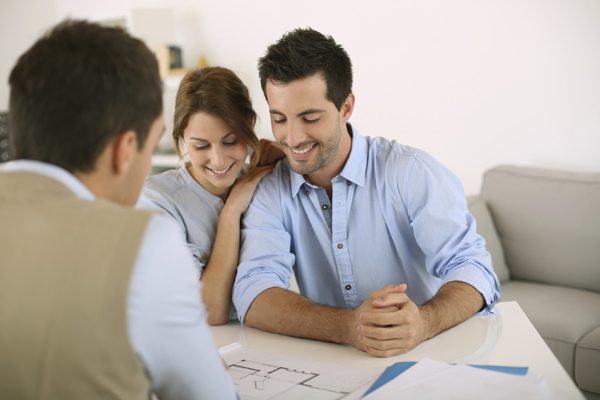 Any remodeling project has many moving parts happening at any one time. Given the intricate nature of such projects, clear communication between all parties—designers, contractors, and homeowners—is crucial.
This is why design-build firms use the skill and expertise of a dedicated project manager. This person's job is to ensure clear communication channels between everyone involved in the project and that everything runs smoothly.
They also ensure every fine detail aligns with the homeowner's aspirations, coordinate the timely arrival and proper installation of materials, and check each project adheres to relevant legislation, standards, and codes of best practice.
The core benefit of the design-build project manager for homeowners is the centralized communication point. Any worries, and the project manager will be on hand to provide answers, advice, and support.
This translates to peace of mind for homeowners, knowing that their multifaceted and often fast-moving project is managed with expertise and meticulous attention to detail.
Home Additions Require Design Expertise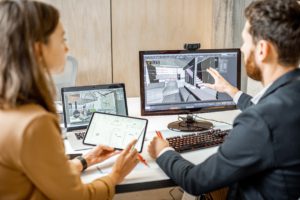 Adding to your home is more than constructing an extension or second story. It's about creating a seamless blend between the character and design of the existing building and the new addition. Achieving this requires a tried and tested design expertise that understands the unique look of the original structure and how best to add to it.
Using advanced tools and techniques, designers in design-build firms like Progressive Design Build harness the power of the latest 3D computer technology that offers homeowners a lifelike glimpse into the future of their homes. This technological ability allows for real-time modifications and collaborative design decisions, ensuring the project meets desired expectations.
Being able to visualize, down to the minutest detail, how the new space will flow with the existing structure is invaluable. It aids in making informed decisions about layout, materials, and aesthetics. Moreover, this cohesive approach ensures that the addition doesn't merely look tacked on but feels like a natural extension of the home.
Working with design-build design experts equipped with cutting-edge technology is a surefire way to achieve the home of your dreams.
Luxury Home Remodeling in Southwest Florida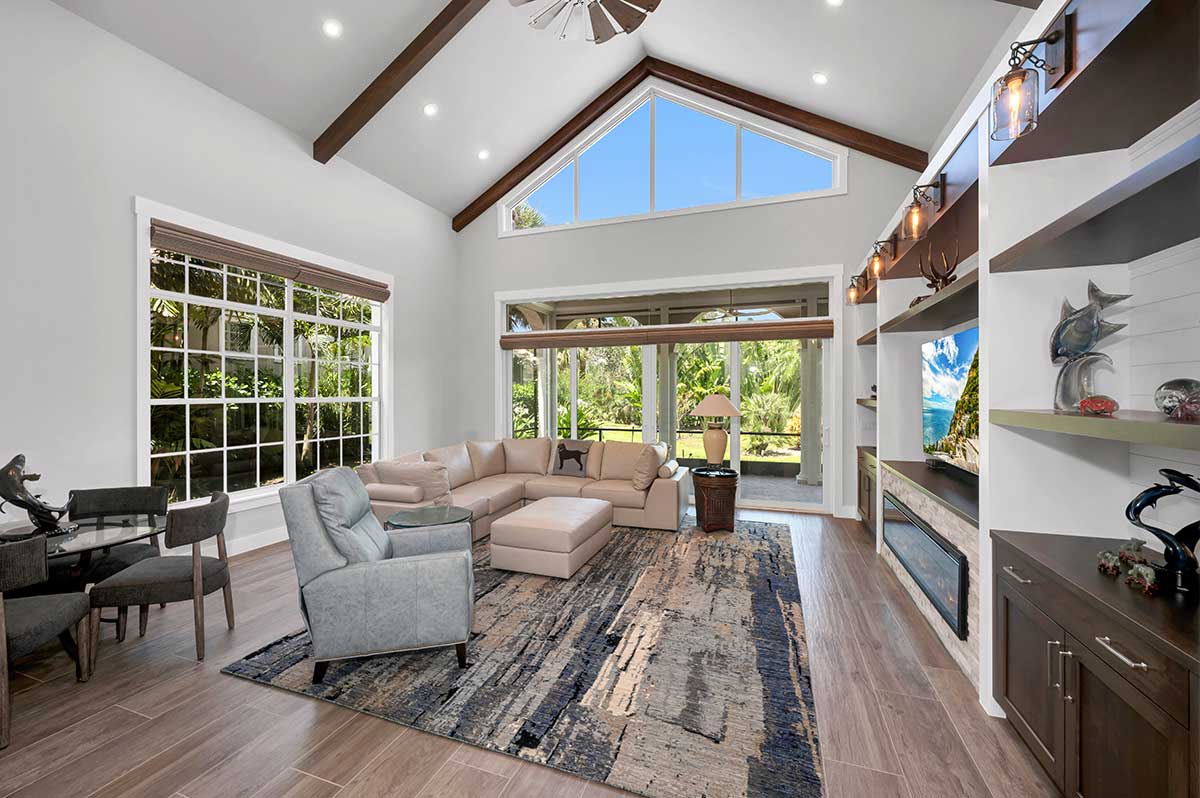 Progressive Design Build is an award-winning design-build luxury remodeling firm founded in 1989, serving Southwest Florida. Whether you're looking to add a new addition, enhance an indoor or outdoor space – or create a new one – we're the team that can get the job done.
Progressive Design Build is a trusted expert in custom home remodels and additions, from kitchens and bathrooms to whole houses, condos, and outdoor living projects. You can rely on our seamless processes, advanced technology, and exceptional customer service to deliver on-time and on-budget results.
Ready to talk about remodeling? Reach out directly to schedule a free consultation.
Not quite ready? Sign up for our monthly newsletter, view our portfolio, and follow us on Facebook and our other social media for brilliant design ideas and inspiration.