Whether you need a room addition for family or frequent visitors, want a larger entertainment space, or a new home office, there are many reasons you may want to add a room. But there's one critical element you need to decide early in the process: size. Just sticking another room onto your house isn't always the best option, and could actually detract from your home value if done poorly. On the other hand, an intelligently-designed, correctly-proportioned home addition can turn the house you bought into your dream home—and make a significant investment if you plan to sell.
START DESIGNING YOUR ROOM ADDITION!
Is a Bigger Home Addition Better?
There's no short answer to this question, but often, the answer is actually, "no." A bigger home addition isn't always the answer—smart home design that makes wise use of space is the best answer, especially considering that the bigger the addition, the more expensive it will be. The bigger it is, the more it may also seem an oddity compared with the rest of the existing home and other homes in the neighborhood.
Preventing Home Addition Disasters: Ask These 4 Questions
The key to getting the right home addition for your home, your budget, your neighborhood, and your lifestyle depends on honest answers to the following questions:
How will your addition fit with the existing home design?
Surprisingly, this is something many homeowners don't consider, but the current home's structure and design plays a major role in how big of an addition you can add. For instance, some proportional equations can restrict a new master bedroom to about 230 square feet in a home of 2,000 square feet or smaller. The smaller the house, the smaller the addition—the larger the home, the larger the addition could be.
Will your home addition fit within the neighborhood?
This isn't just a matter of upsetting or delighting the neighbors—if you have a homeowner's association, there may be strict rules on the scope of home additions. Your town also likely has specific codes you need to follow, so make sure to know what those are. If you have trouble finding them, contact us, and we can help.
What's your budget?
The size of the addition, materials used, the work that needs to be done to connect to utilities, following codes, etc. will have a big impact on the price, so this is a number homeowners need to discuss with their design-build firm after some research and discussion.
Are you ready to assume the extra responsibilities that come with extra space?
Adding an extra room means you'll need to expand your budget for things like taxes, utilities, maintenance, and time spent cleaning that extra space.
It's well worth having a candid conversation with your family, trusted neighbors and friends, as well as your design-build team to figure out the answers to these critical questions before committing to a home addition project.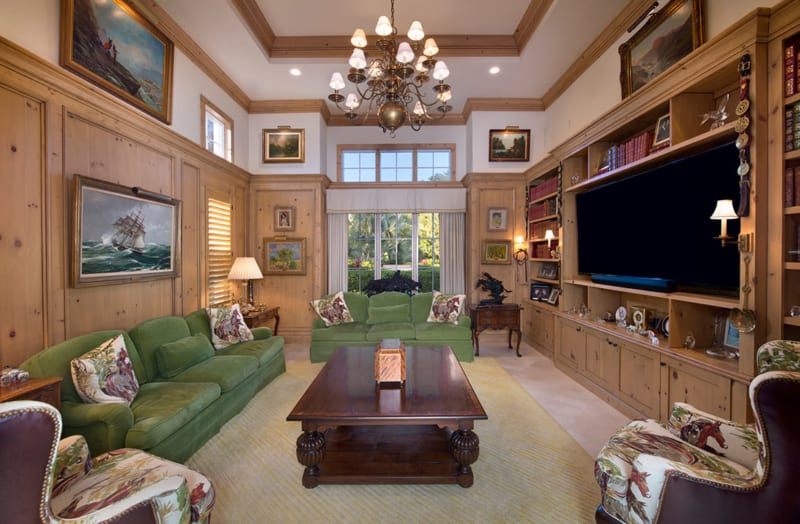 Southwest Florida Home Additions: Think Outdoors Too
If you want to build a home addition here in Southwest Florida, don't forget that you can add significant value to your home by enhancing and adding livable space to your outdoor areas as well. With the beautiful weather and scenery, go beyond that old fire pit and consider adding on a full outdoor kitchen and dining space for entertaining and regular use, particularly if outdoor dining is something you enjoy doing on a regular basis. If you enjoy relaxing outdoors, think about adding a comfortable outdoor, weather-ready living room where you can enjoy hours of relaxation and time with friends and family.
SCHEDULE A PERSONAL CONSULTATION TODAY!
Home Additions Done Right
After you've really considered the answers to those 4 questions above and made some smart choices, you may want to start talking with a design-build expert about next steps. Adding a room to your home is a major project that requires the right expertise, materials, and equipment. Your design-build firm should guide you through a three-step process that ensures your home addition will turn out amazing. Although each of these three steps includes many smaller details, the broad general overview includes:
Discovery—Gathering and analyzing all local building codes, landscape and environmental concerns, your home's original building plans and basic concept designs to arrive at a "scope of work" plan.
Detailed Design—In-depth meeting between you and the designers to discuss plans, materials, the mechanical details of the project and the price. Once all of these details are nailed down…
Construction Documentation—Homeowner and design-build firm agree on the budget and plans and the construction work begins, documented entirely through a secure portal where the homeowner can keep watch over the progress of the project, even from out of town.
While you're considering potential home additions, it can help to look through various design portfolios to get ideas. You may also want to sign up for our regular newsletter for access to expert insight on home remodeling projects like additions. And if you're ready to talk about a potential home addition project, be sure to schedule a personal consultation with the Southwest Florida design-build experts at Progressive Design Build at 239.939.5411.