Southwest Florida homeowners love the great outdoors, especially because we can enjoy our great weather for most of the year. More homeowners than ever before have taken advantage by extending their living spaces outside, where we can enjoy the best of both worlds. With the right planning, design, furniture, and fixings your outdoor living space could become your favorite part of the house. So why wait? Now's the time to renovate. Here're 7 ideas to help you make these areas truly yours—beautiful, comfortable and safe for social gathering.
#1: Space Out!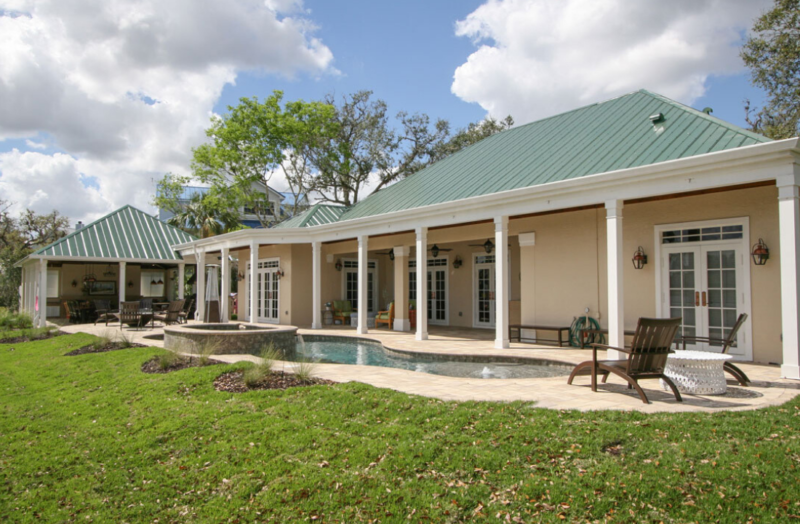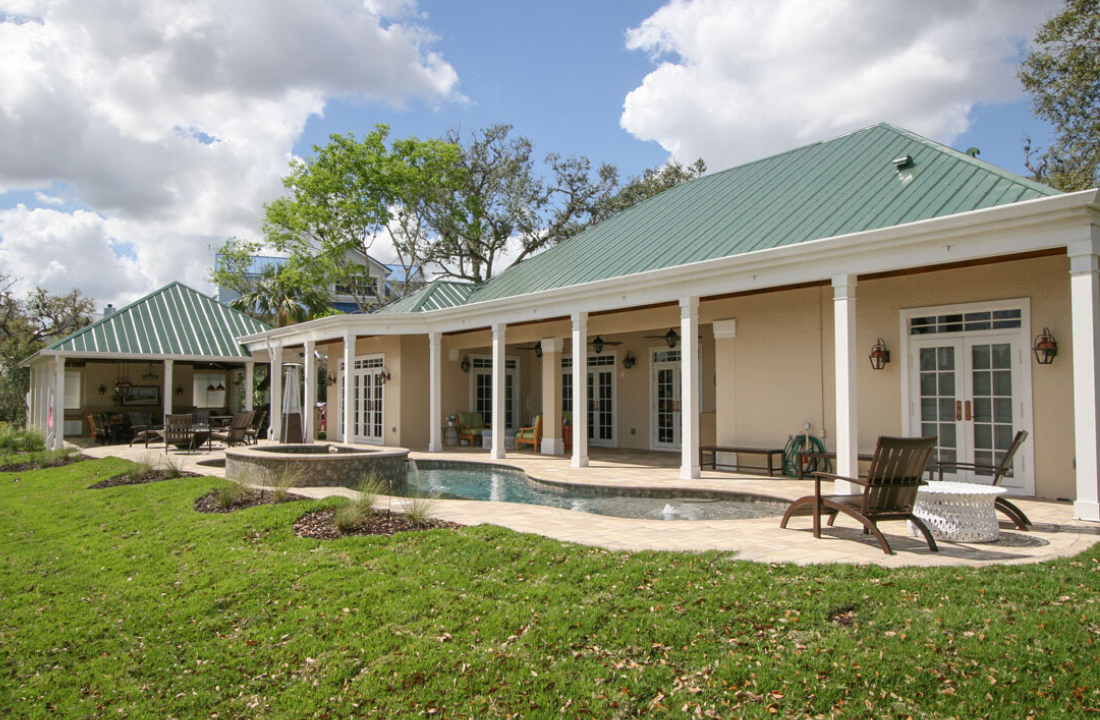 Dining rooms are for dining, and bedrooms are for sleeping, that's obvious. But an outdoor living space can be anything you want it to be, and then some. That makes it even more important for you to plan wisely before starting this kind of renovation. Ask yourself: What are you going to be doing in your backyard, and with how many people, typically? How rustic do you want the experience, or how luxurious? What's your timeframe and budget? What kind of mood do you want to create?
Answers to these and other vital questions will help ensure that your outdoor living space best fits you and your family's every whim. These questions also guide the design style and amenities of these fun and functional new outdoor living areas. By planning ahead, you and your contractor can make smart and affordable choices from the overall layout to the smallest details. It'll also ensure that you get the most out of your space, landscaping, and materials you have, while finishing the job on time and on budget.
#2: Rooms with a View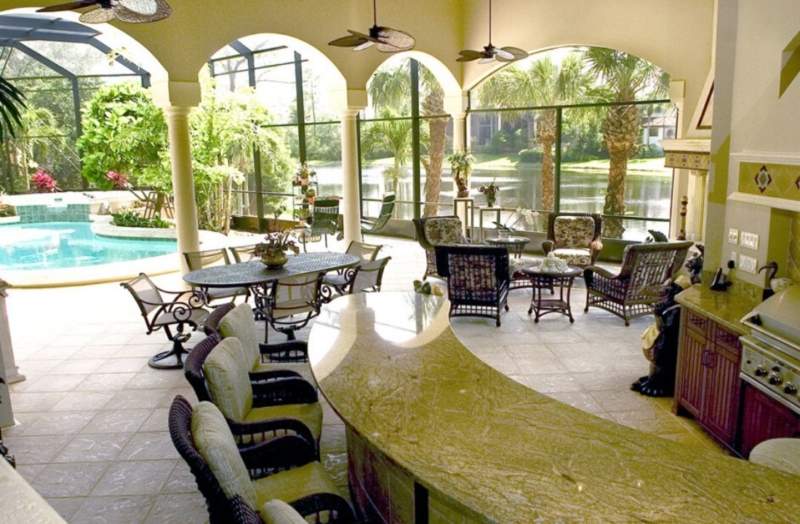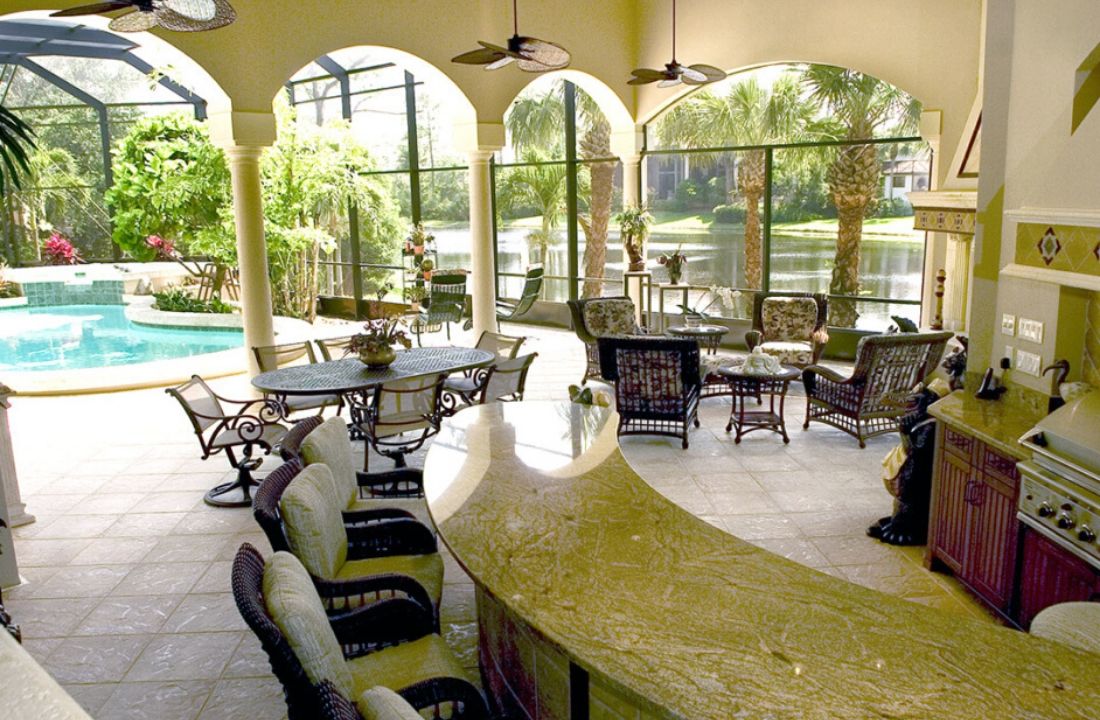 Depending on your needs and expectations of your new outdoor living space, designing several semi-independent areas for specific purposes is a great idea. You likely have enough square footage to create numerous "rooms" dedicated to distinct functions, including eating and cooking, entertainment and gaming, lounging and relaxing, etc. Such a modular approach will also enable you to set various tones with diverse stylistic and color themes in each area.
Remember, you're designing outside, so don't forget to take full advantage of everything nature has to offer. For "floors" you can use grass, mulch, clover, and bark; for "walls", hedges, fences, and large plants; for "ceilings" you can experiment with arbors and pergolas, awnings and canvas canopies, as well as overhangs from large shady trees. The more seamlessly you integrate your natural surroundings into your space the more satisfying your hours of fun in the sun.
#3: Stay Classy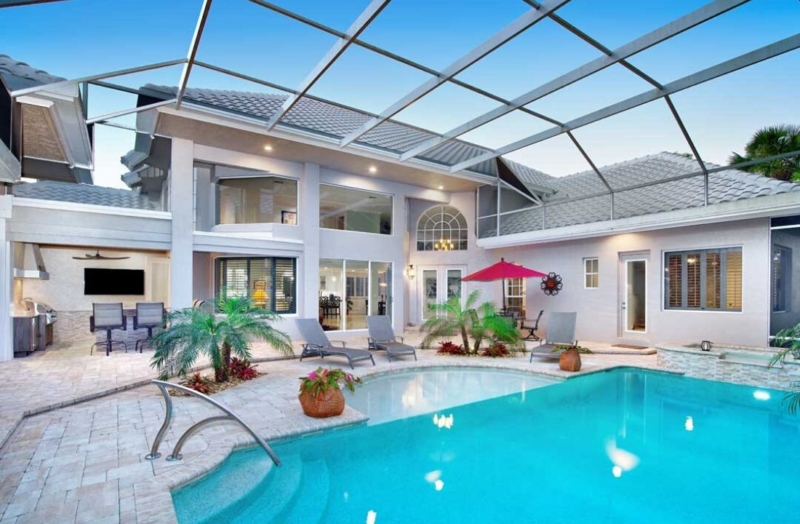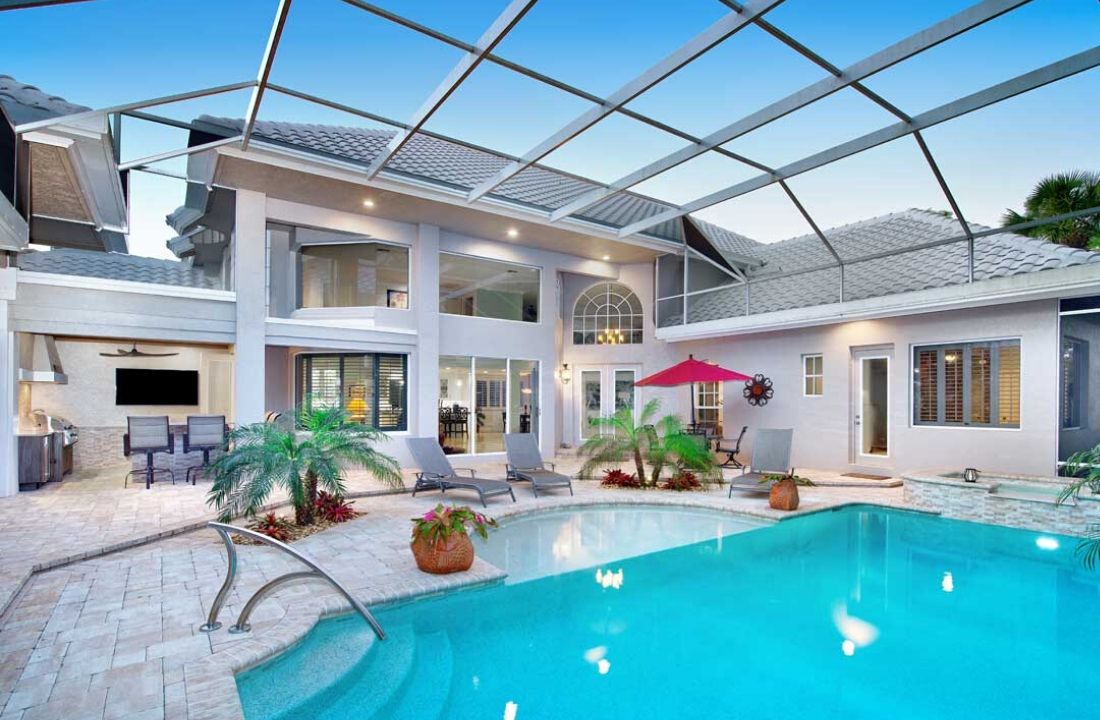 Outdoor living spaces are often built incrementally, starting with a patio or deck, BBQ area, or small playground, and before you know it, take over the whole yard. A modular and flexible approach is great, but it can lead to an ad hoc jumble of competing styles, colors, themes, and moods. So step back before you start, breathe your whole yard in, decide in advance what kind of singular but scalable experience you'd like to design — and one that matches your home.
Proportion, scale, and density are also important. You don't want to cram too much furniture into a small area, just like you don't want to set up a folding chair in the middle of an acre of open grass. Movement from one specialized "room" to the next should also come easily, and make sense. For example, if you're designing a pool, meditation, and kitchen areas, make sure each has the space it needs, so the splash from your nephew's cannonball plunge doesn't ruin dinner.
#4: Material World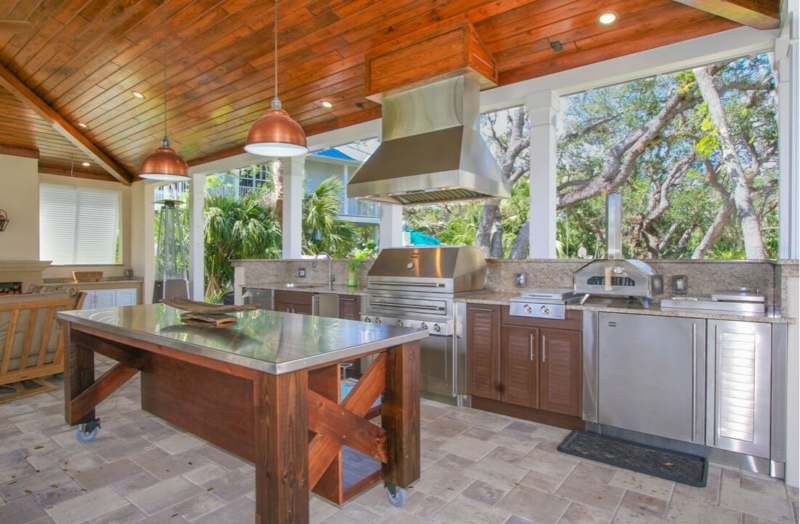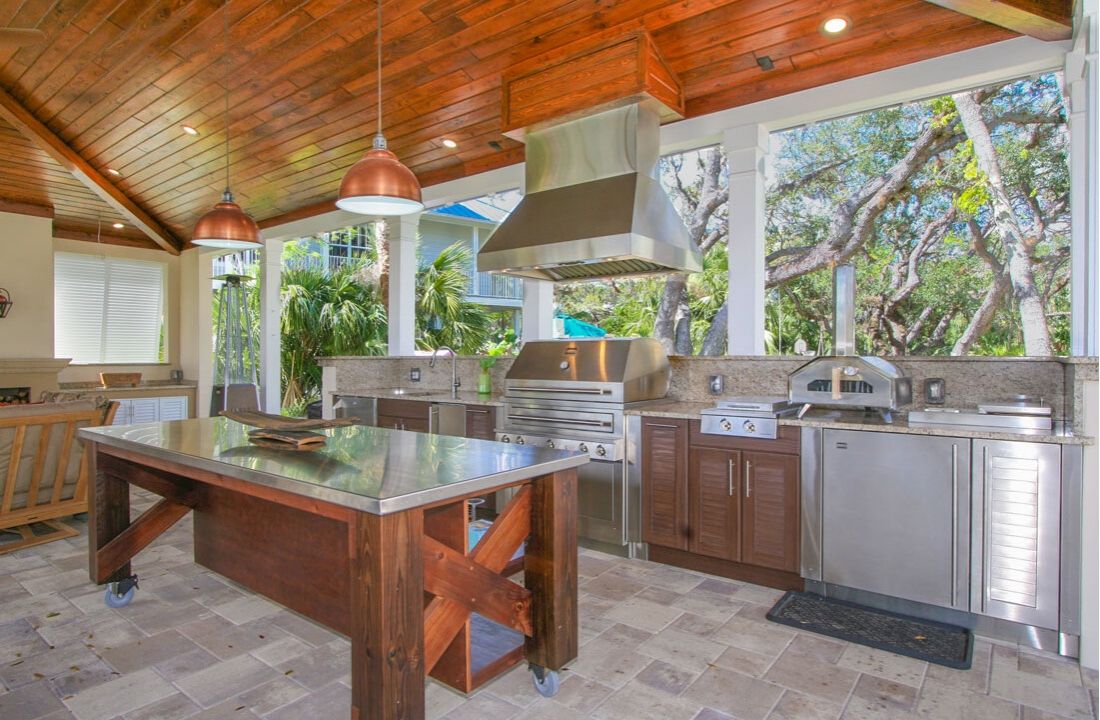 Your outside living area is, surprise surprise, outside — and you'd be surprised how many people forget about the weather when they purchase furniture, cabinets, and even appliances. Umbrellas, awnings, pergolas, and other natural "ceilings" provide some protection, but any way you cut it you'll need water- and weather-proof materials. Be careful with anything using electricity, or made of exposed wood or other finishes that suffer from moisture and humidity.
Outdoor kitchens and bars, in particular, are practical and fun, but need to withstand all the elements. In addition to electrical and plumbing needs, cabinets and storage units can be tricky, so choose trusted water-resistant brands like Brown Jordan and Danver. They're also designed with plenty of counter space, room for ice bins, coolers, and mini-fridge, and can contain their own grill, pizza oven, and rotisserie for design good looks and exceptional functionality.
#5: Here Comes the Sun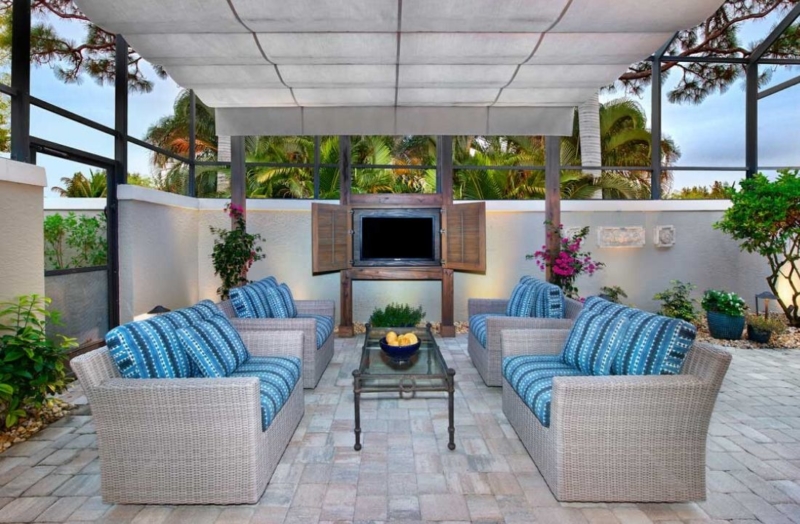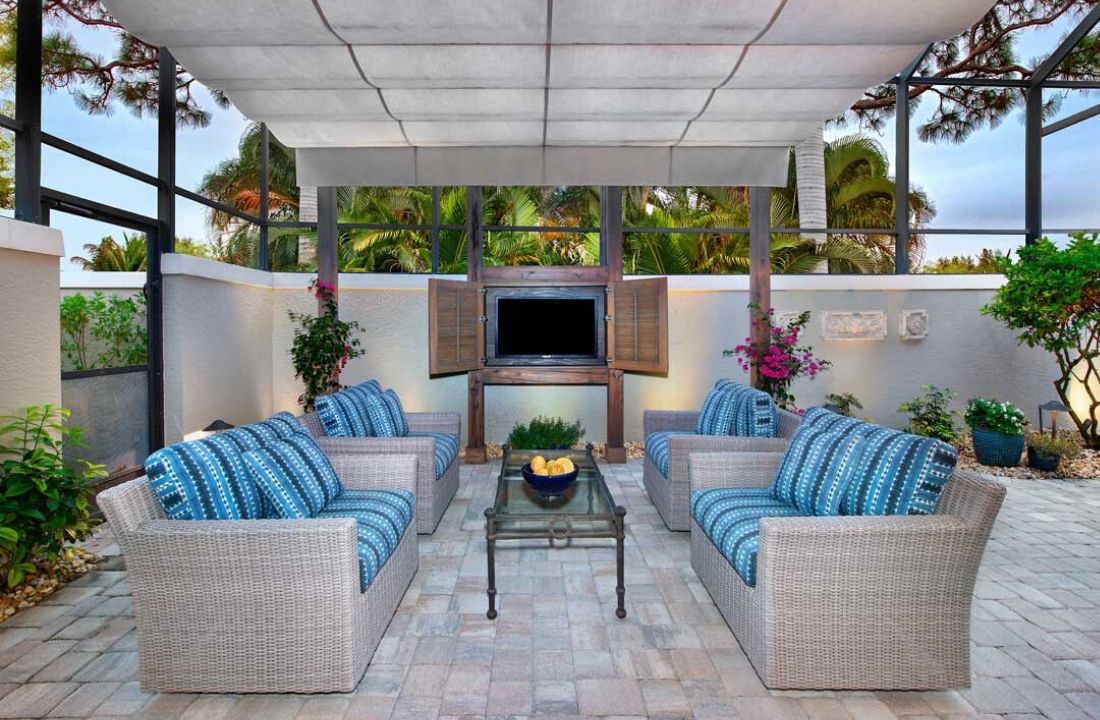 Another obvious but often overlooked great idea when it comes to outdoor living spaces is designing them around the movement and angles of the sun. The good news is nothing on Earth is more soothing and liberating than sunlight; but the bad news is that within minutes it can become too much of a good thing. As the sun moves across the sky from dawn until dusk, shifting with the seasons, it plots a trajectory that can flip within minutes from boon to bust.
So design your outdoor "rooms" accordingly! Orient each layout by visualizing when you'll be there and what you'll be doing. Avoid seating and other furniture arrangements that put you and your family in direct sunlight; if that's inevitable at times then create suitable natural "ceilings" as we described above, build roof extensions, or have umbrellas and other portable sunblockers at the ready. Depending on your budget, hurricane-resistant glass enclosures work wonders, too.
#6: Light It Up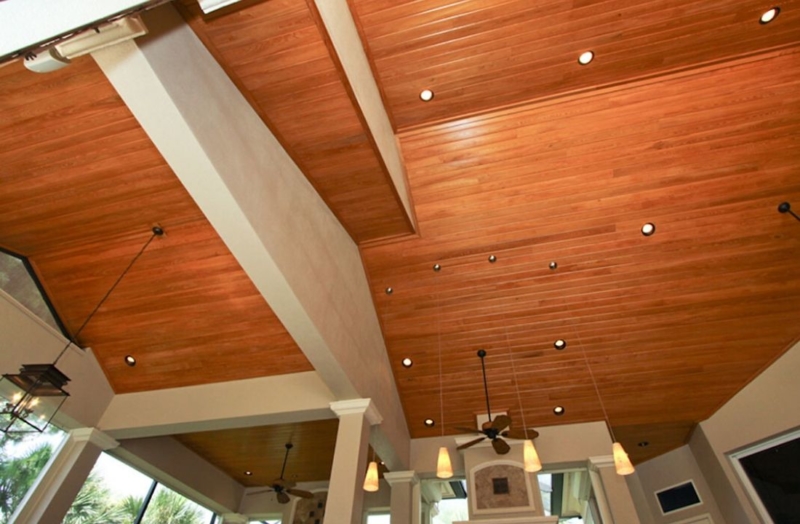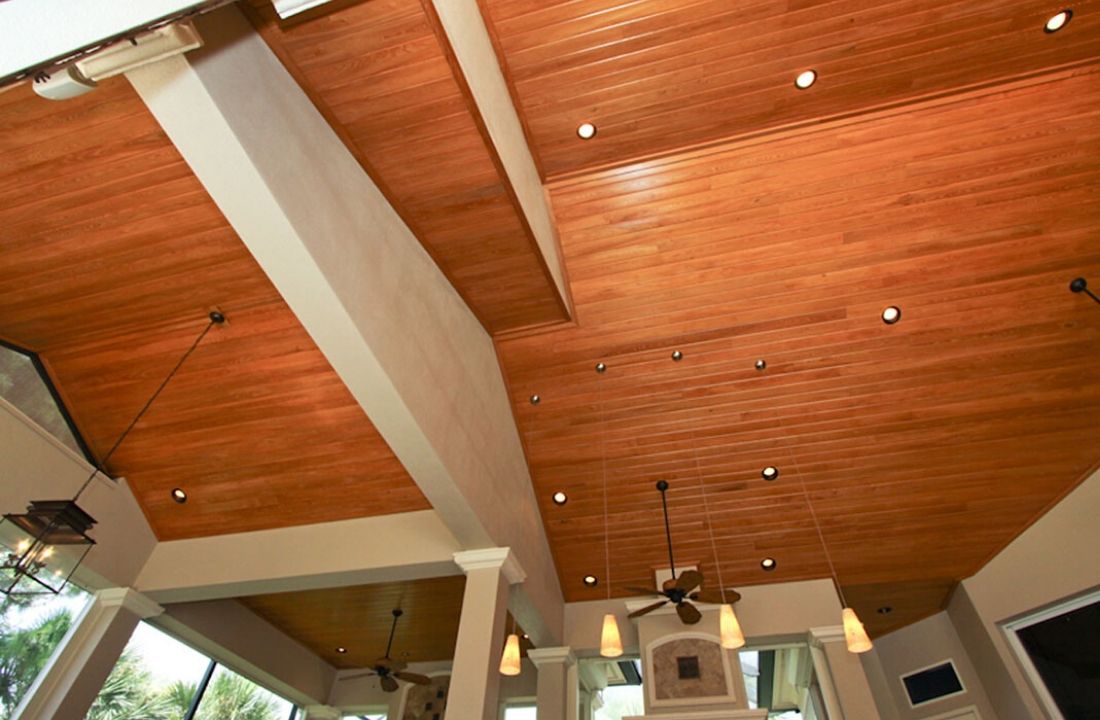 The opposite challenge of too much sun during the day is not enough light at night. How many times have you been at a friend's outdoor space and soon as the evening hits everyone has to scramble inside, or find themselves in the dark. So plan for this, too. You not only have tons of options as far as intensity, color, and type of lighting to use, but the choices you make can add a whole new dimension to your experiences outside. Nothing sets the mood like lighting!
With mood and practicality in mind, pick from countless lighting solutions specifically designed for outdoor living spaces. These include string and pendant lights, sconce and traditional overhead fixtures. To save power without compromising intensity or flexibility, choose energy efficient bulbs like compact fluorescent lighting (CFL) or light-emitting diode (LED) technologies. Solar-powered lamps are super "green," use zero power, and work all night after sunny days.
#7: Fire it Up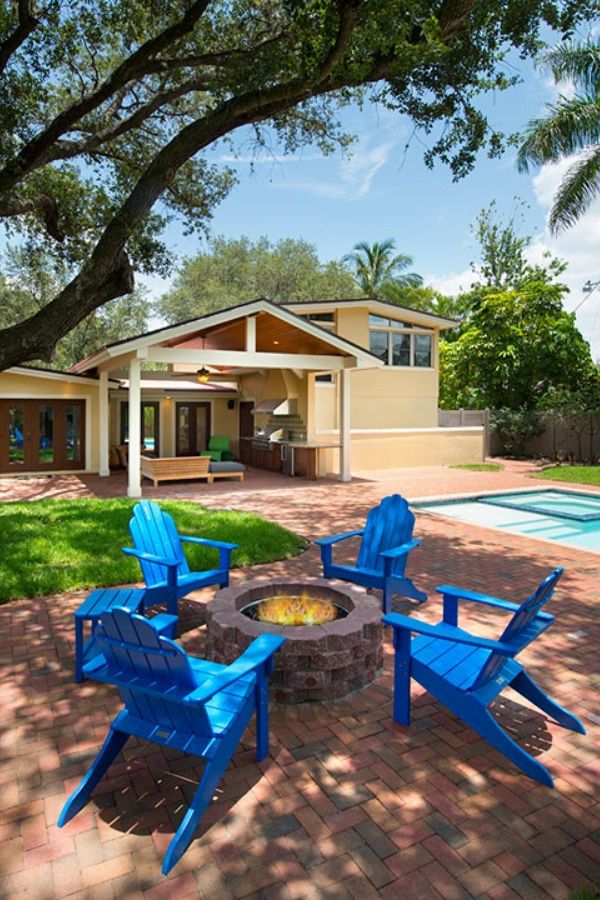 Another often overlooked outdoor living space necessity is a fire pit. Many homeowners figure that a more traditional charcoal or propane grill is more practical, but you can certainly have both. And even if you can only have one, go with the fire pit! There's simply nothing like an open fire for family and friends to gather around, chat, and roast marshmallows or other finger foods. You can even purchase fire pits that double-up as fully functional BBQ grills. Go for it.
From decorative to elliptical styles, portable to built-in, 30 to 42 inch and beyond, high end to low, fire pits are a must — but deciding where to put your pit is as important as having one. On the one hand you want it in the center of things to make social gatherings natural and easy; but on the other you don't want it in the way of other activities, and need to make sure they are safe. So like all these other great ideas for making your outdoor living space incredible, plan first!
About Progressive Design Build
An award-winning luxury design-build remodeling firm proudly serving Southwest Florida, Progressive Design Build has a well-deserved reputation for consistent innovation at the highest levels of design and customer service. Driven by their leadership philosophy where people make all the difference, the firm ensures 100% accountability through accurate estimates, full transparency, compassionate staff, ease of service, and satisfaction guarantees.
Progressive Design Build specializes in whole house, kitchen, and bathroom remodels, room additions, and is a trusted expert in outdoor kitchens and living spaces. Read more about their point of view on outdoor living trends, and see more of their recommendations on how to make your own backyard the envy of all your friends and family. Ask for their newsletter, or reach out directly. They can't wait to hear from you and renovate your own outdoor space to perfection!