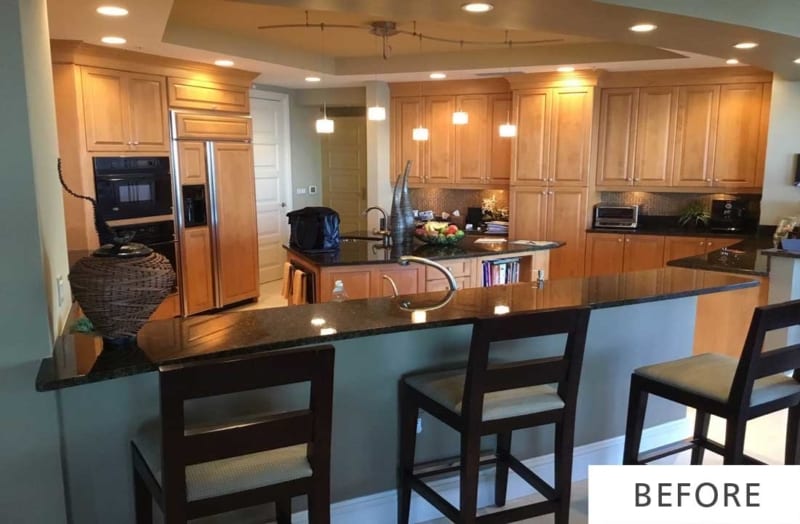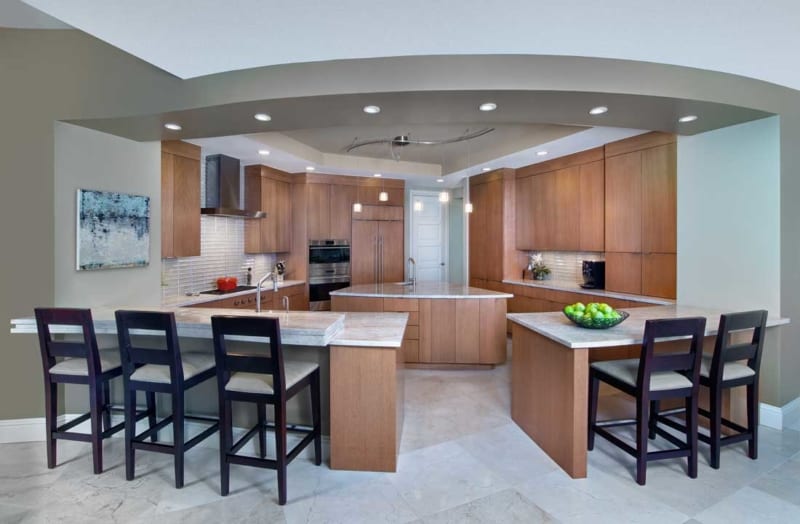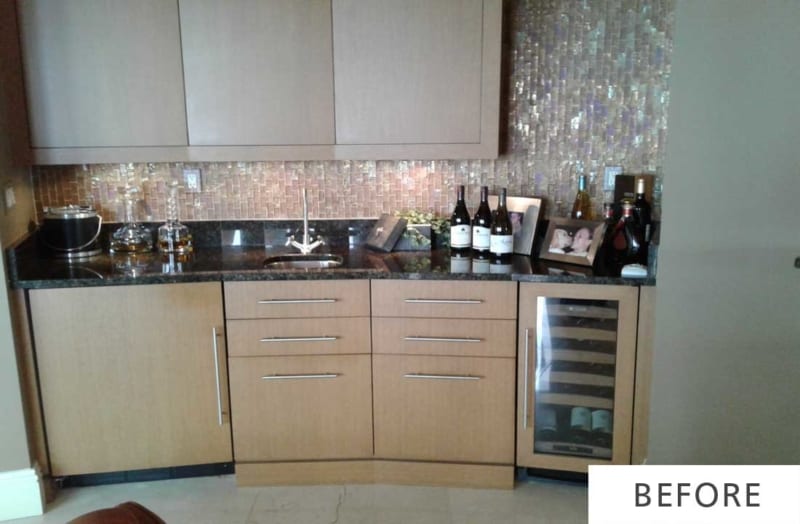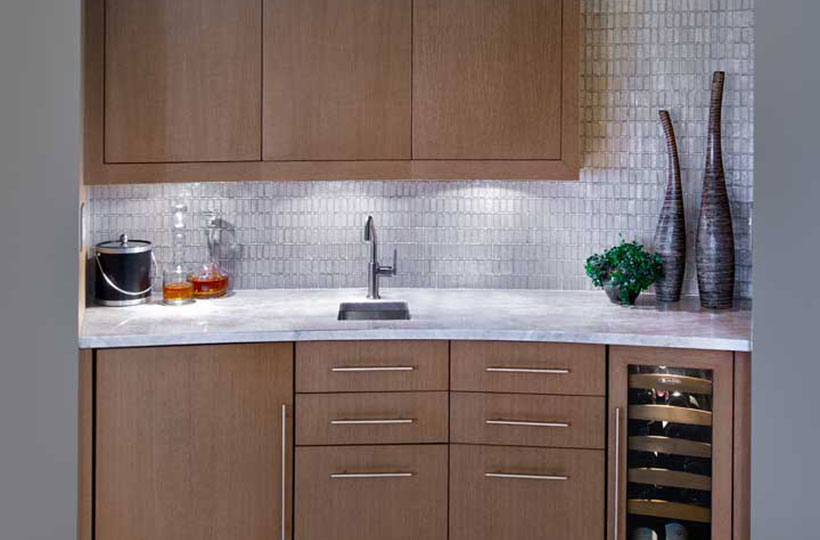 Bonita Bay, FL Contemporary Kitchen Remodel
Challenge
For one couple living in Bonita Bay, having a dark, dated kitchen – even with the tropical views outside – wasn't working. They were ready to convert their lackluster, builder-grade kitchen into a beautiful contemporary design that not only reflected their personal style but also gave them plenty of usable storage space. Our experts for kitchen remodeling in Bonita Springs were ready for the challenge!
START DESIGNING YOUR RENOVATION TODAY!
Solution
With a big idea set, Progressive Design Build designed a new functional space with streamlined surfaces using a variety of Dura Supreme flat panel Quarter-Sawn red oak cabinets that offer plenty of storage options. Appliance panels and a stunning 3CM Taj Mahal Quartz countertop contribute to a sleek but livable feel.
Clean and simple, making a powerful visual statement, Progressive designed significant countertop space into the cooking area and sink, large center island, and two separate bar areas. Progressive also made sure to reinforce the support for the sitting area to handle the extra weight of this attractive countertop choice.
Other highlights of this modern masterpiece include a striking sandbar iridescent glass backsplash with 2×8 Oceanside Casa California dimensional tile and upgraded Sub-Zero and Wolf appliances.
Result
Our clients expressed great pleasure in their newly remodeled kitchen. They shared with Progressive Design Build how much they enjoyed hosting family gatherings, particularly over the holidays, in their new, functional space. They were so pleased, they hired Progressive Design Build to renovate their master suite.
Progressive Design Build takes great pride in delivering results and satisfaction to the homeowners of Bonita Springs, FL.
Contact us or give us a call to start your project today! 239-939-5411