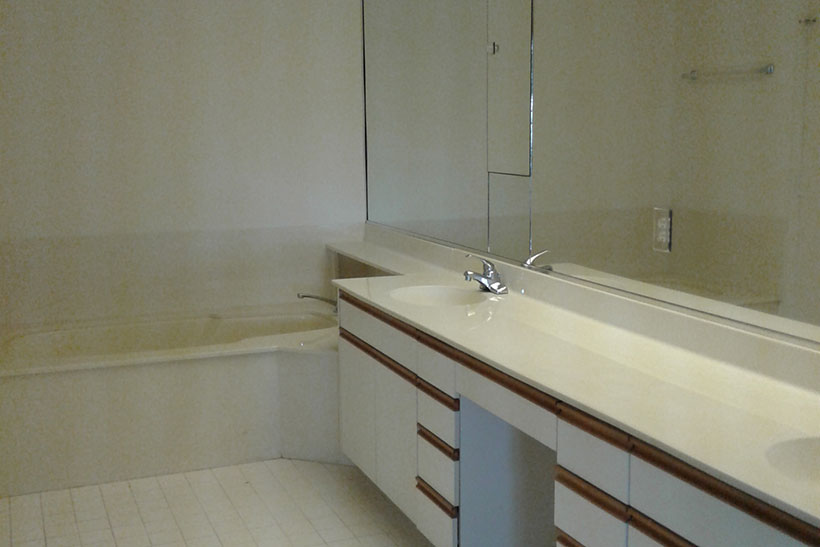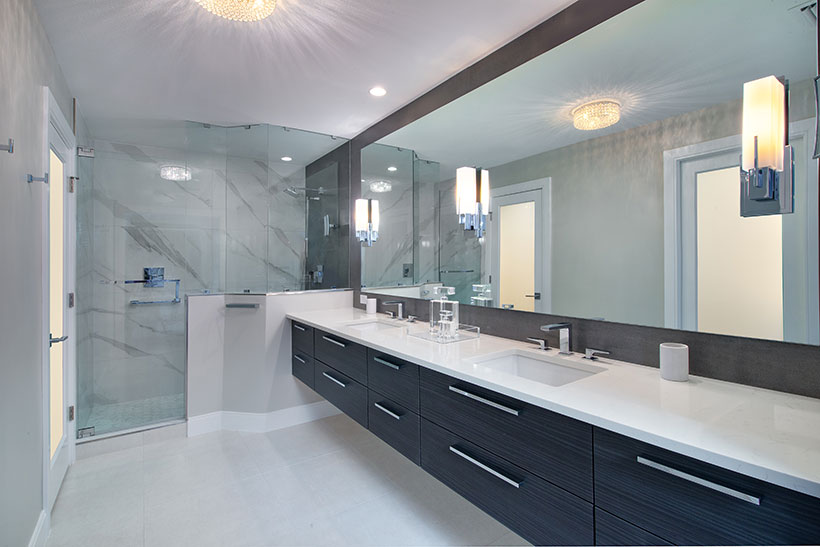 Condo Bathroom Remodel on Gulf Shore Blvd. in Naples, FL
This Naples Florida renovation project was part of a complete condominium remodel. Our clients wanted to create three separate living areas, or en suites, for family members that visit from out of town.
Challenge
To accommodate the three en suites, we needed to add a third shower. This required moving the existing laundry room to create shower space in one of the smaller bedrooms. Then, we had to core drill through the precast concrete slab to attach a new shower drain underneath the floor. Luckily, our clients had wonderful accommodating neighbors in the unit below who allowed us to cut holes in the ceiling of their laundry room to tie in the plumbing drains for the new shower above.
Solution
Each bathroom remodel included an update using beautiful, stunning fixtures and materials; many with functional custom built-ins. In addition to relocating the laundry room to accommodate the third shower installation, we added a door in the hallway, which allowed the area to be closed off for privacy.
The bathrooms were designed with sleek, flat-panel cabinetry, marble shower walls, blue river rock flooring, linear shower drains, and crystal chandeliers.
Result
This Naples couple couldn't be more thrilled with their newly remodeled en suites, ready and waiting for their extended family to visit. If you have any questions about home remodeling in Naples, FL reach to us and we would be happy to help you start planning!