Custom cabinets in a kitchen, bathroom, or throughout your home can be a perfect solution for a modern upgrade that provides distinctive design and functional convenience. It can achieve the desired result of having "a place for everything". Particularly true in a kitchen, the demand for specialized storage can become acute if space is not well-planned to meet your personal needs.
Consider these basics: materials, construction details, color, and design as you begin a preliminary search for new cabinetry.
Also, consider these trends in custom cabinetry as you look to update your home:
Find New Flexibility in Cabinetry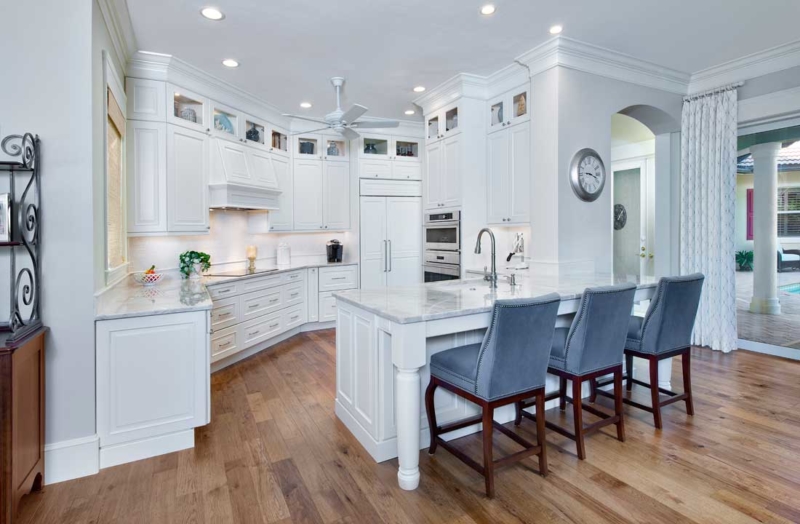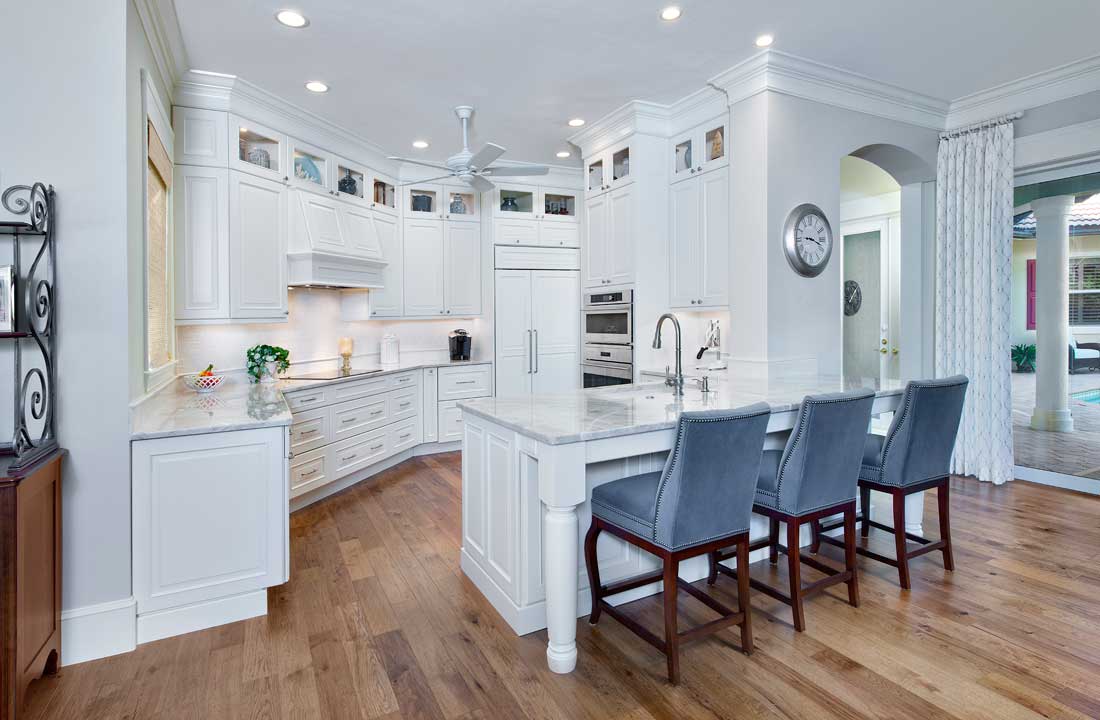 Think about using pull-out shelving in base cabinets to house mixers and small appliances, and request lazy susans in corner cabinets. Tall cabinets can be designed to showcase serving pieces or decorative specialty items, as well as provide functional storage space. For example, display treasured collections or colorful china in lighted, glass-door upper cabinets, adding charm and sophistication to any style kitchen.
Use large base cabinet drawers to Improve accessibility to glasses, everyday dishes, and table setting supplies (placemats, napkins, silverware, and serving pieces). Low-level storage provides easy access for all age groups and eliminates any need to reach and stretch when retrieving objects from top shelves of upper cabinets.
Add an Island (or more than one)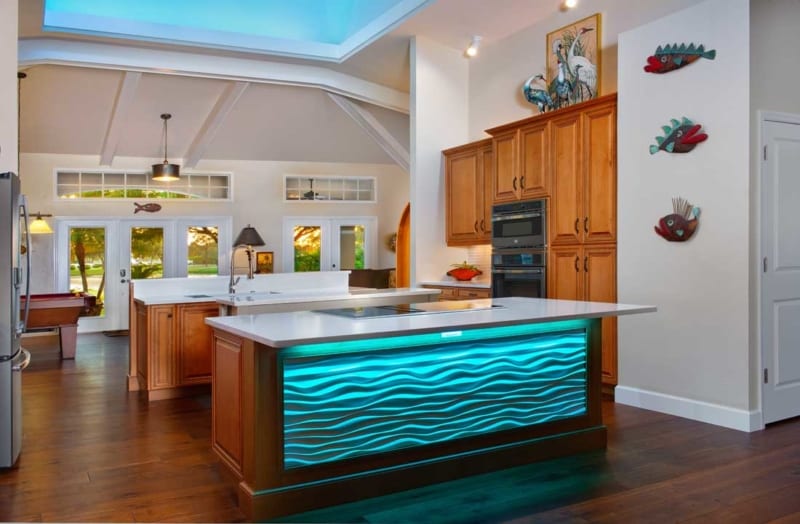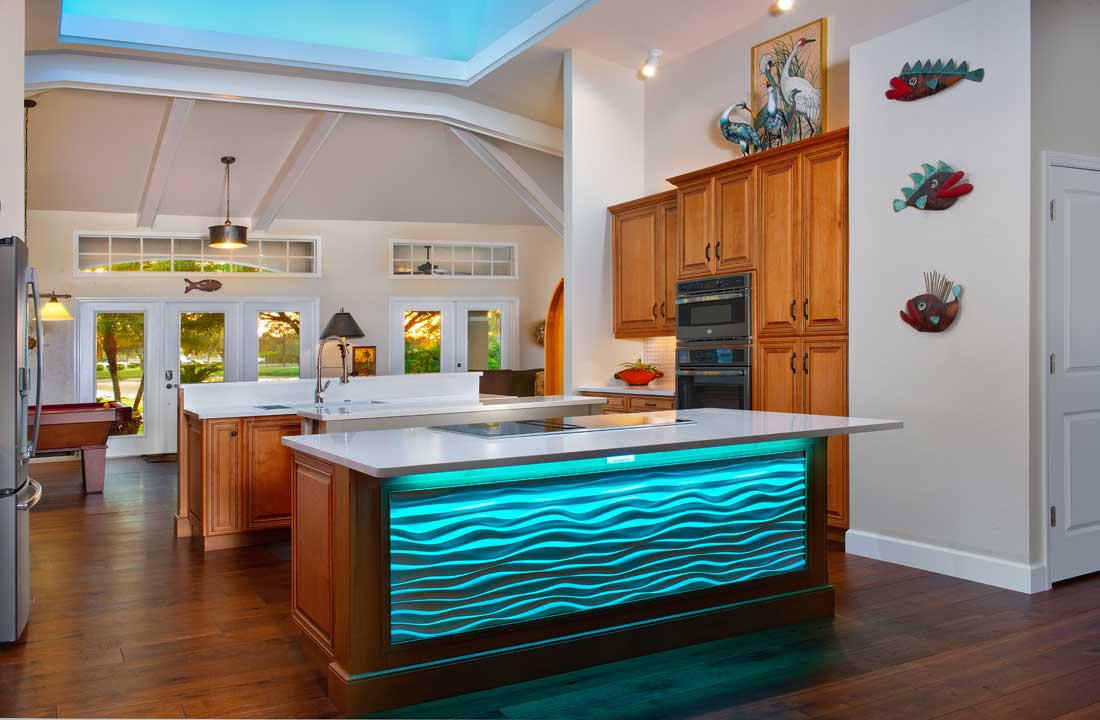 Islands offer additional custom cabinetry opportunities providing space for multi-purpose storage and prep space, as well as extra seating.
Use custom cabinets to establish a snack center. Particularly for children and teens, consider an under-counter microwave, a set of dishwasher drawers, or a beverage fridge.
Undercounter drawers can also store glasses, dishware, and entertainment supplies, including placemats and napkins. Heavy-duty drawer slides and convenient placement multiplies not only add function but convenience.
Consider designing a dedicated beverage center or adding a built-in espresso machine, blender, or an under-counter fridge in a large kitchen. A remote bar sink or prep counter (with additional storage for cups and glasses) can also expand conveniences, especially if you like to entertain.
Focus on Contemporary Style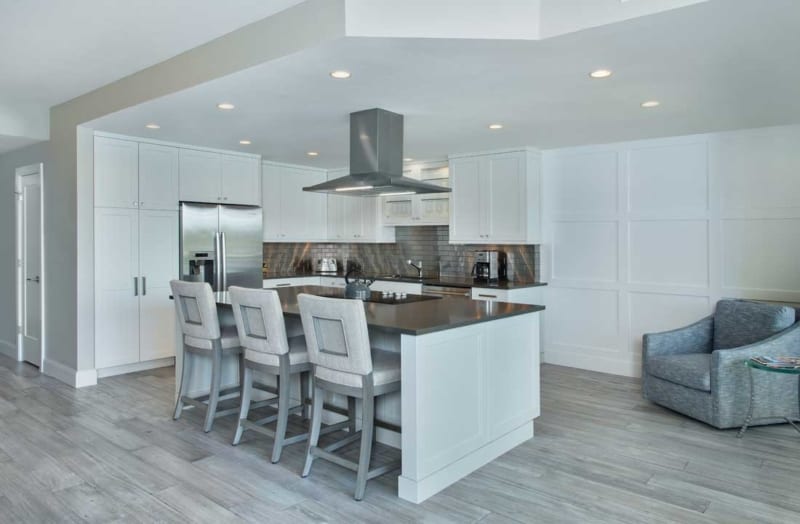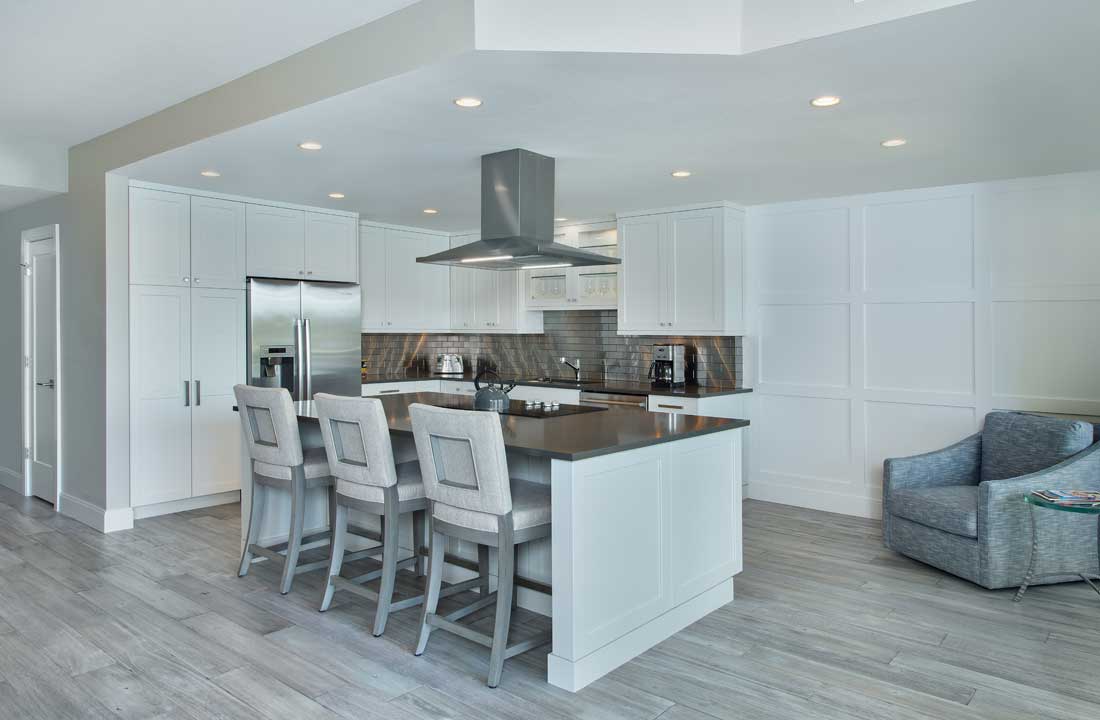 Current remodeling preferences in Southwest Florida are for "clean, but classy" design. This translates into a request for white Shaker-style cabinets, simple lines, and classic wood cabinets with perennially-popular stained finishes. In addition to keeping their cabinet selection clean and straightforward, our clients are also choosing to add a distinctive 'WOW' factor which includes either unique hardware or a stunning backsplash for visual impact.
Other homeowners are willing to embrace more dramatic solutions for their kitchen remodels: A mix of black and white is exciting and in style. Island cabinets don't have to match perimeter cabinets, and a fresh modern look dictates contrasting counters on a kitchen island or serving bar.
A Return to the Past?
Some clients are choosing the ever-popular farmhouse trend. And, modern farmhouse doesn't necessarily mean rustic and woodsy. Instead, it's a high-end look that uses natural materials and a mix of old and new. We applaud the look. It's comfortable, personal, fresh, and achievable!
Specialty Cabinets for Every Room in the Home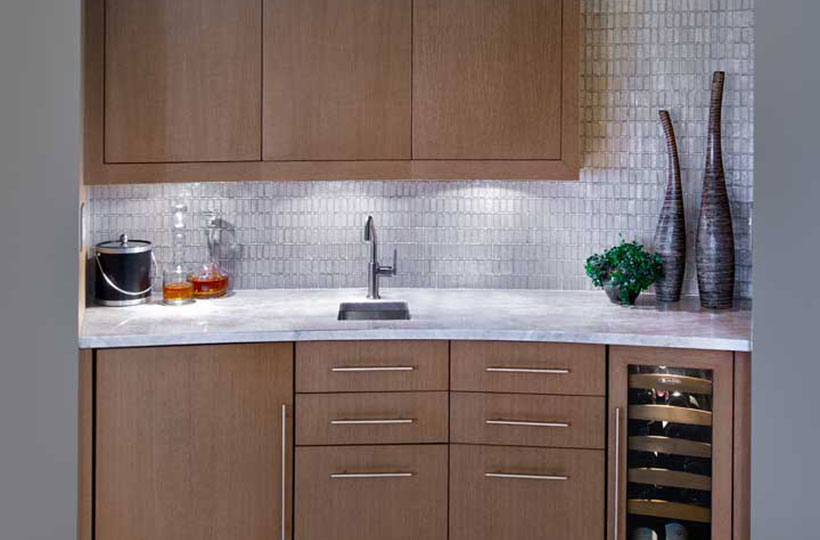 Modern cabinets aren't only for the kitchen by any stretch of the imagination. Custom cabinets can provide solutions for virtually any room in your home. For example, many of our clients are choosing to upgrade their powder rooms. Dazzle your guests with touches of trendy color, sparkle, and light. The newest design features include floating vanities, furniture-style cabinets, and metallic finishes for faucets and fixtures. Let your creative just juices flow.
A wall of cabinets can also serve multi-purpose needs in a home office or family den and can provide distinctive storage in a child's room or guest bedroom. Progressive Design Build can even help you design a space with a murphy bed to accommodate unexpected guests.
Ask the Experts for Cabinetry Design Assistance
Whatever your cabinetry needs, the professional design staff at Progressive Design Build will create a well-thought-out design that creatively solves your storage dilemmas and matches your budgetary needs and stylistic preferences. For design inspiration explore our design portfolio and jump-start your planning.
During the design process, we help you to evaluate your needs. We work with you to "get it right" on paper, at a time when changes can easily be made, so when actual construction begins, the process will be as smooth as possible. With over 30 years of design build experience, we provide exemplary design and construction services to residents of our Southwest Florida communities.
We take great pride in responding to complicated requests and meeting individual needs. With so many options out there, getting deep into the details and verbalizing all your needs and wishes helps your designer guide you to achieve and hopefully exceed your vision. We encourage you to sign up for our next Wine & Design Seminar as a way to crystallize your desires and plan the best ways to approach a renovation project.
Contact us now for additional information or to schedule a complimentary consultation with a design specialist.