Prestigious wins qualify Progressive for national-level competition
Bonita Springs, FL, February 20, 2020 — Progressive Design Build, an award-winning luxury remodeling firm that's built a reputation for the highest levels of innovation, creativity, and customer service, is proud to announce having received two new industry accolades: The National Association of the Remodeling Industry (NARI) 2020 Regional CotY™ Awards for Residential Interior and Landscape Design/Outdoor Living, respectively.
"People make all the difference at Progressive," beams Dave Wherry, President. "So we're thrilled and honored to win these two NARI awards because they acknowledge our tireless commitment to personalized care, professionalism, and excellence that we pour into each and every design-build project."
The first NARI 2020 Regional CotY Winner for Region 2 Southeast Residential Interior from $100,000 to $250,000 went to a Progressive kitchen remodel project located in Bonita Springs. The design-build experts transformed a traditional closed-off kitchen into an open concept floor plan that seamlessly blended new flooring with old, provided dazzling new perimeter lighting, and offered plenty of room for two chefs working side-by-side with an island design layout.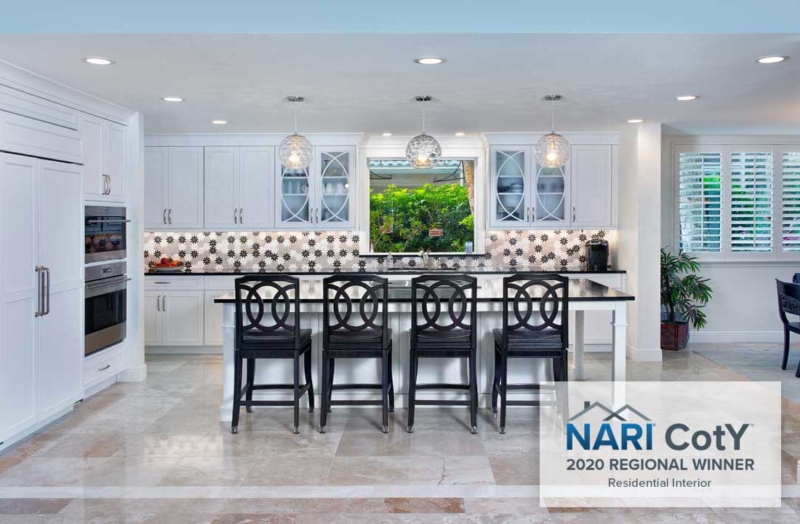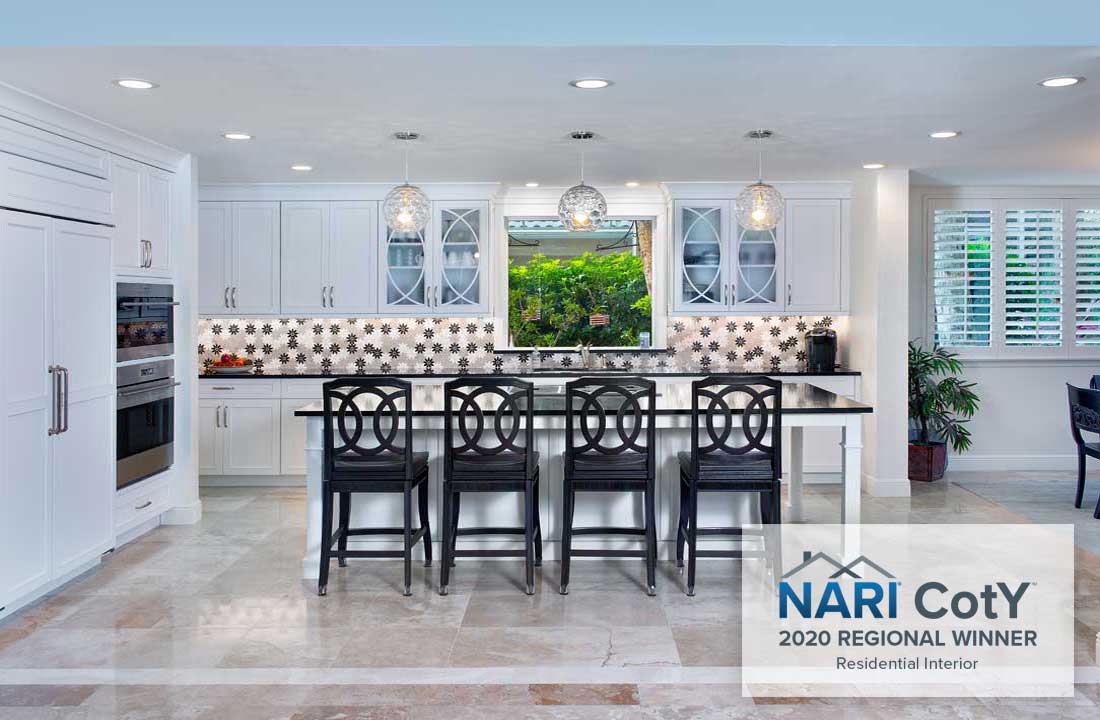 The second NARI 2020 Regional CotY Winner for Landscape Design/Outdoor Living went to another amazing Progressive project in Bonita Bay, this one for an outdoor kitchen and covered patio. The goal was to reduce exposure to sunlight during the day by designing and installing a cypress wood pergola and custom retractable canopy, then taking advantage of the day time shade by constructing a personalized outdoor kitchen featuring new appliances and cabinetry.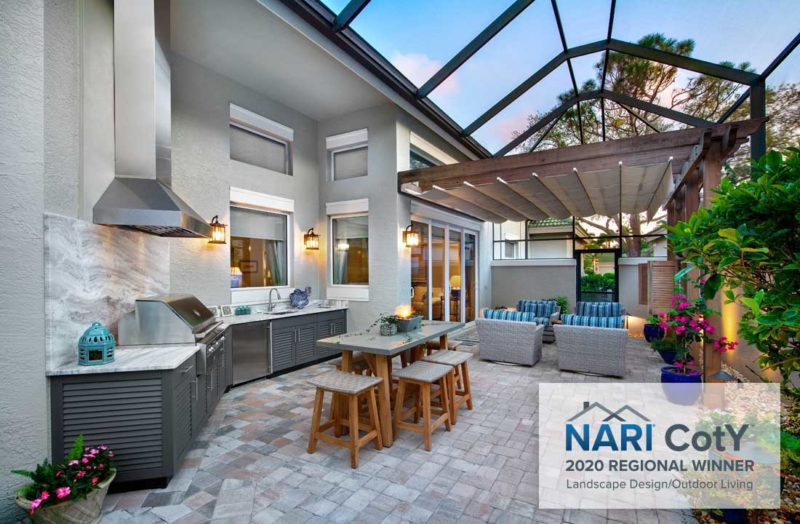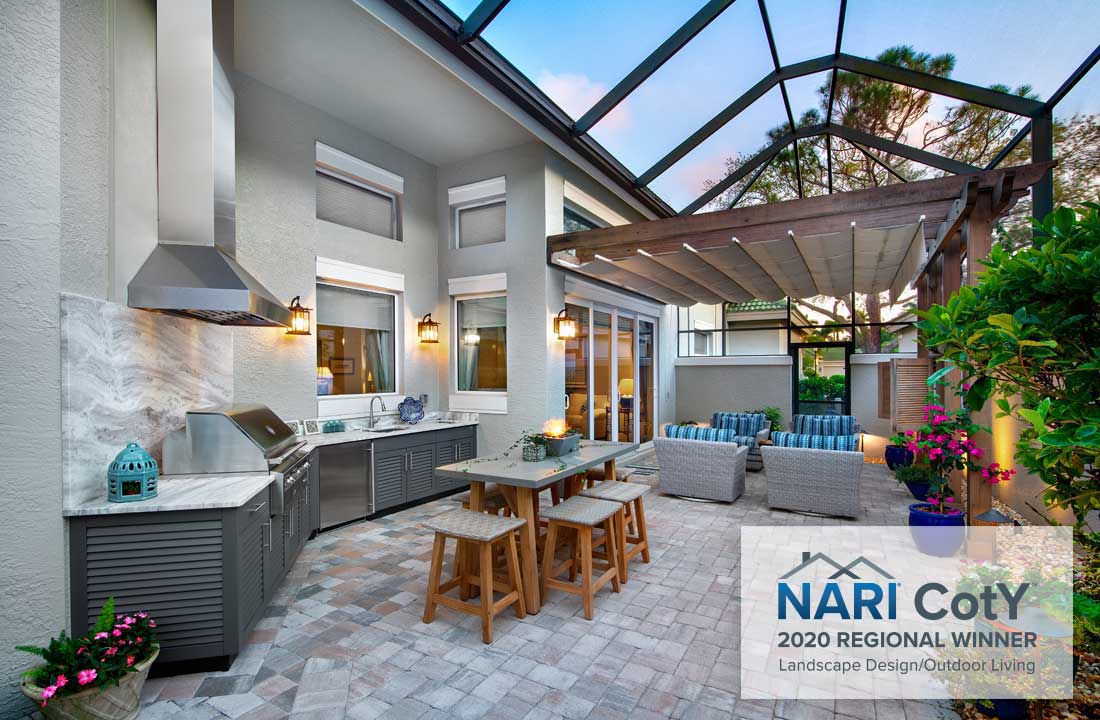 "Both projects exemplify our leadership philosophy," smiles Dave. "With the goal of giving our customers peace of mind, we plan every step in advance and work closely together to ensure expectations are exceeded, and budget and timelines are always met. We can't wait to attend the NARI Evening of Excellence on April 24th in St. Pete Beach, and hope to win nationals!"
The CotY Awards are the highest form of recognition by industry leaders and peers. NARI received nearly 500 entries from across the United States representing over $138 million in remodeling projects. "This year's submissions were outstanding, making the job of our esteemed judges very difficult," said Tracy Wright, Senior Director of Membership and Chapter Services at NARI. The judging panel representing industry experts, selected winners based on problem-solving, functionality, aesthetics, craftsmanship, innovation, and degree of difficulty.
About Progressive Design Build
An award-winning luxury design-build remodeling firm proudly serving Southwest Florida, Progressive Design Build has a well-deserved reputation for consistent innovation at the highest levels of design and customer service. Driven by their leadership philosophy where people make all the difference, the firm ensures 100% accountability through accurate estimates, full transparency, compassionate staff, ease of service, and satisfaction guarantees. They specialize in whole house, kitchen, and bathroom remodels, room additions, and outdoor kitchens and living spaces.
About NARI
The National Association of the Remodeling Industry, or NARI, is the medium for business development, a platform for advocacy and the principal source for industry intelligence. NARI is an organization of high-quality remodeling professionals. Its members are committed to integrity, high standards, professional education, ethics, and market recognition. NARI connects homeowners with its professional members so consumers have a positive remodeling experience with a professional, qualified remodeler.