These days, Southwest Florida homeowners are paying close attention to how their surroundings affect their physical, mental, and even spiritual health. They have gained a new appreciation for the impact their homes have on their lives—particularly in the wake of COVID-19. Consequently, new trends in home remodeling have emerged which incorporate wellness-focused design improvements throughout the home.
Believe it or not, your home's layout, lighting, window placement, and material selections play a major role in your family's long-term health and happiness. Researchers have repeatedly shown that by bringing restful, safe, and natural elements into your Southwest Florida home, you can create a "sanctuary" that promotes prolonged health. Wellness design can also aid in energy efficiency, climate control, sustainability, and more. 
Here are several home-wellness ideas to explore that will keep you and your family healthy for many years to come.
A Kitchen Designed for Health and Wellness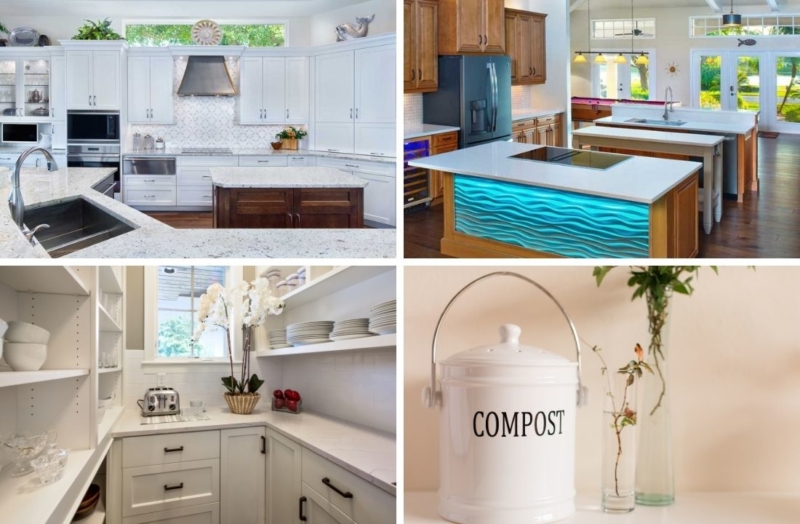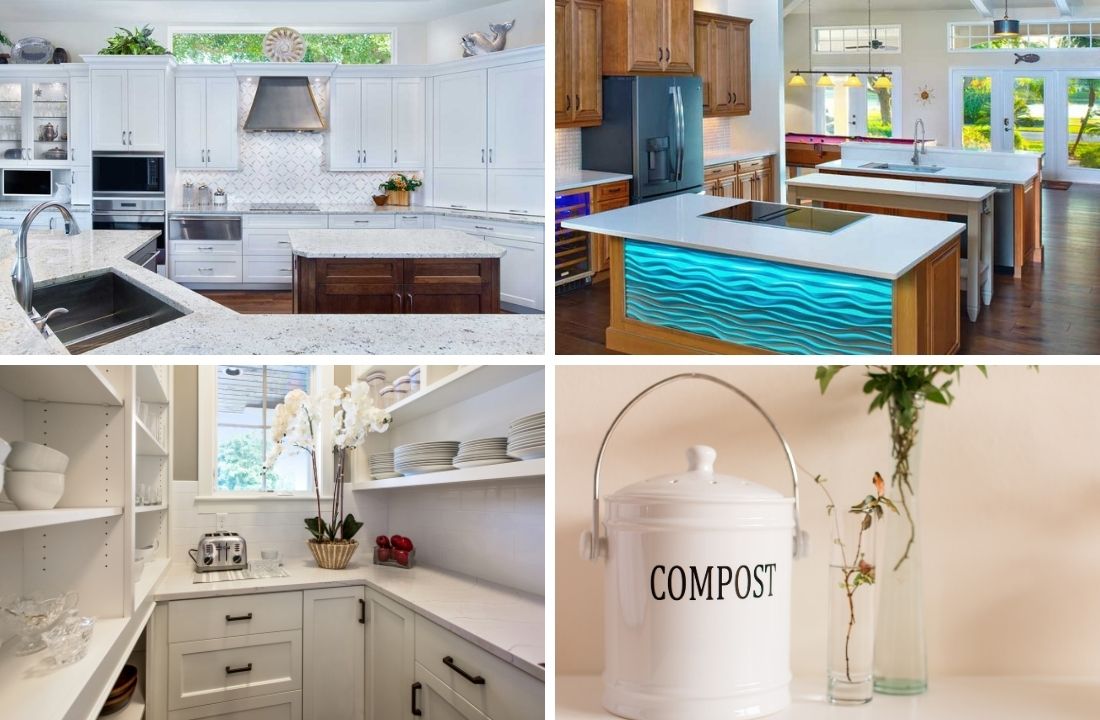 Much of our daily lives revolve around what happens in our kitchens, arguably the most frequently used space in the home. Consequently, your kitchen's layout plays a huge role in influencing how you use the space or how it supports your healthy lifestyle.  
Stemming back from the post WWII era, kitchens are designed for convenience, allowing for pre-packaged food storage, gadgets, and appliances. Now, as we shift our focus to healthy living, homeowners need a place to store fresh produce, and more counter space to prepare food. They also need functional space for two or more chefs working in the kitchen at the same time.  
The new wellness-designed kitchen includes ample work surfaces for chopping, mixing, peeling, blending, and whatever else you need to make your healthy meals

It has ample storage space for fresh produce, tucked away or on display

It has multiple work zones allowing for people to work together in the kitchen

It is filled with natural light and warmth

It encourages composting and cutting down on packaging waste
Another new trend in wellness kitchen design is to make room for hydroponic growing systems. Part of the new "do-it-at-home" trend, hydroponic farming in the kitchen allows health-conscious homeowners to grow their own vegetables and herbs year-round. Water filtration systems can also ensure your family and your hydroponically-grown produce stays healthy. 
Let your kitchen be an inviting, uncluttered space filled with warmth and natural light. After you incorporate these wellness elements into your kitchen remodel, you'll find yourself encouraged to make healthier food choices. Food prep should also be easier with planned, functional work zones that encourage meal prep together. And, there's always the added benefit of helping the planet by reducing waste.
Bathrooms Built for Wellness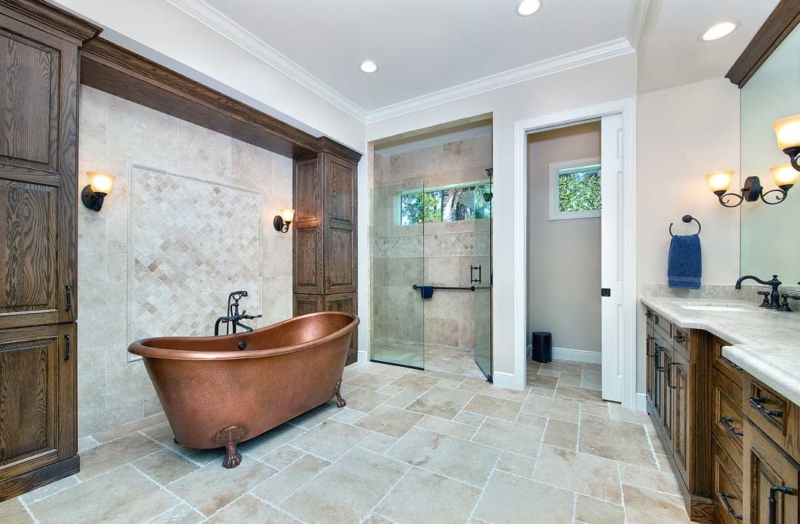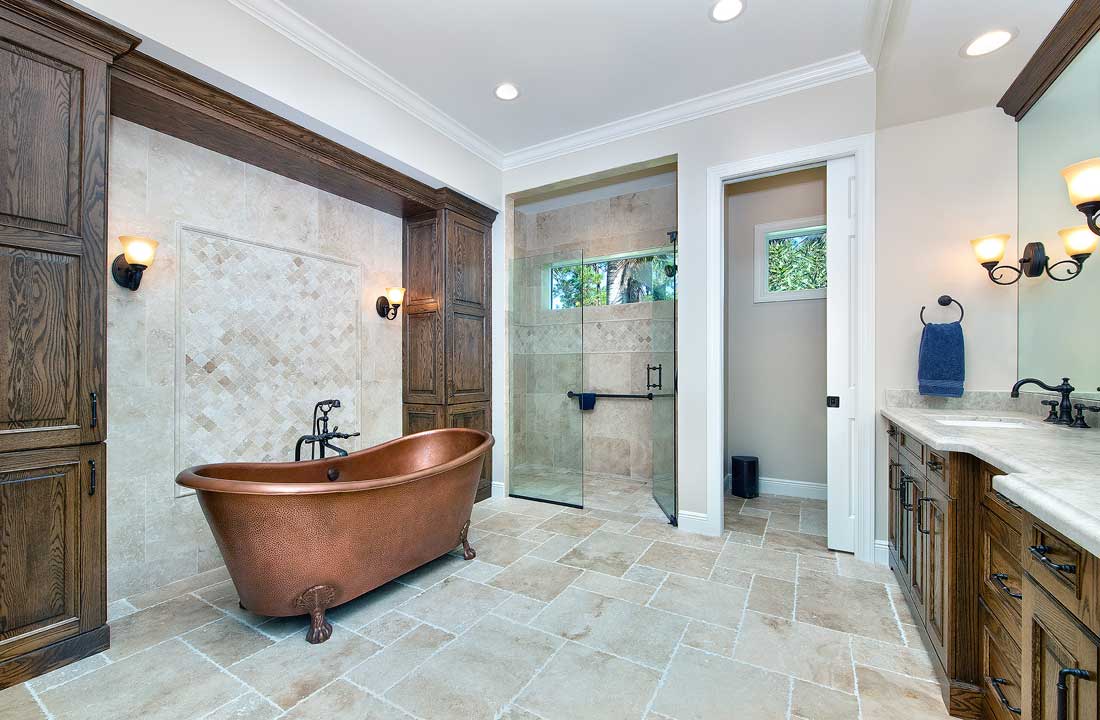 While bathrooms are primarily used for personal hygiene, they have become commonplace for homeowners to relax and rejuvenate after a long or stressful day. Now, they also are being designed to contribute to health monitoring and maintenance—focused on improved access, ease of use, and healthy living. 
Improved Access
To improve access, master and hall bathrooms are being designed in open floor plans that allow better light access and upgraded amenities such as steam showers, soaking tubs, and wall-mounted and floating bathroom vanities.  
Ease of Use
As a high-trafficked room in the home, bathrooms are notorious for injuries caused by slips, trips, or falls. For ease of use, bathrooms built for wellness utilize safe building materials that are slip-resistant and easy to clean. Flooring options include but are not limited to ceramic or porcelain tile, non-slip vinyl flooring, natural stone, and linoleum. Other amenities that future-proof your bathroom and promote ease of use include recessed shelving, heated towel racks, a built-in shower bench or grab bar, built-in drawers, open shelving for accessible storage, and countertops with nonporous surfaces.
Healthy Living
Bathrooms designed for wellness and healthy living also promote relaxation, creating a spa-like atmosphere. Designers today are selecting steam showers or therapeutic bathtubs that can be used for personalized hydrotherapy. They are incorporating calming colors, safe materials, and touch- and voice-activated fixtures to help Southwest Florida homeowners relax, soothe and rejuvenate.
Another important element of wellness bathroom design is lighting—natural lighting. Far too many bathrooms use harsh fluorescent lights that create a clinical, irritating environment. While many homeowners don't realize the effect of bad lighting on their psyche, a purposeful and well-designed lighting plan will make them true believers. The diffusion of light is important for makeup applications, hair touchups, and your mood.  
And remember, the technology always has a place in wellness design! Bathrooms are being equipped with smart toilets, smart mirrors, bidets, health-monitoring gadgets, voice-controlled lighting, and touchless faucets to name a few—all with the goal of promoting homeowner comfort and safety.
Welcoming the Outdoors into Your Home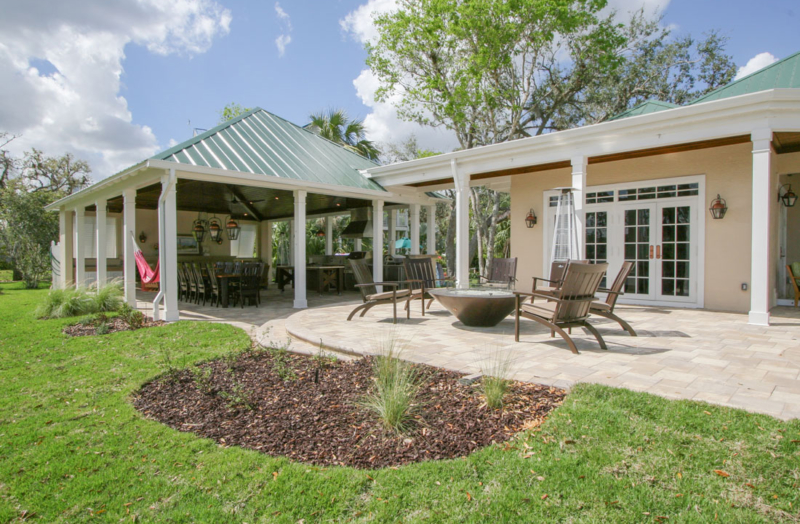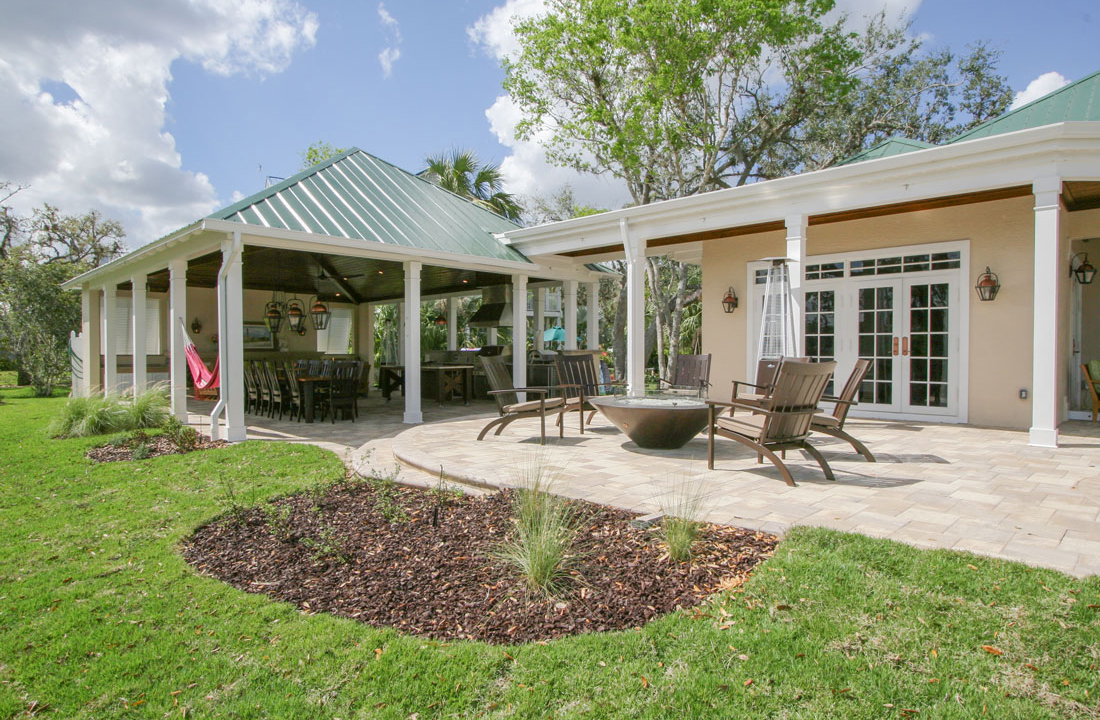 Time spent outdoors is a natural remedy for our own mental, physical, and emotional health. Lucky for Southwest Florida homeowners, we are blessed with warm temperatures all year round. And, as a result of spending more time at home these past few months, we're revisiting our backyards—seeing it as a new place to relax and entertain. 
With complete wellness in mind, these are a few ways you can bring outdoors indoors, promoting health and safety. 
Place large windows and skylights strategically throughout your home to welcome mood-enhancing natural light. Taking in sunlight is an excellent way to increase your vitamin D levels, which promotes strength and other healthful benefits throughout the day. 

Add large sliding, accordion glass doors into your living space to seamlessly blend your home's interior with the outdoors. Take in the scenery of your backyard and soak up the fresh air without ever leaving your home.

Incorporate "living walls," known as green walls, covered in attractive, calming greenery. Living walls purify the air in your home, reduce the ambient temperature of the room, and create a healing, productive environment. 

Create an outdoor living room that can include an outdoor kitchen, meditative water features, yoga space, and comfortable seating. Such outdoor living spaces encourage more time spent outside with added creature comforts. 
Helping Homeowners Achieve Health and Wellness
At Progressive Design Build, we believe your home should be your refuge – an environment that promotes all aspects of your physical, mental, and emotional wellbeing. Over the years, we've helped countless homeowners design wellness into their homes. Our goal as a luxury design-build remodeling contractor in Southwest Florida is to design and build remodeled spaces fit for a lifetime of enjoyment. 
Whether you have your sights set on a whole house remodel incorporating wellness design into every nook and cranny or you have one room to renovate, you've come to the right place. For more information on how you can incorporate wellness design into your Southwest Florida home, contact Progressive Design Build today.