A major remodeling project involves a step-by-step process that must be done in sequence. Each phase builds upon the previous one, from initial design conception to site preparation to the final walk-through. Understanding the sequence helps a homeowner visualize the process and stay abreast of the work's progress. In addition, working with a design-build firm creates a smooth transition from one phase to another. Here, we aim to walk you through the multiple stages of a major home remodeling project, so you know what to expect, understand how much time it will take, and what to do when you have questions.
Discovery Phase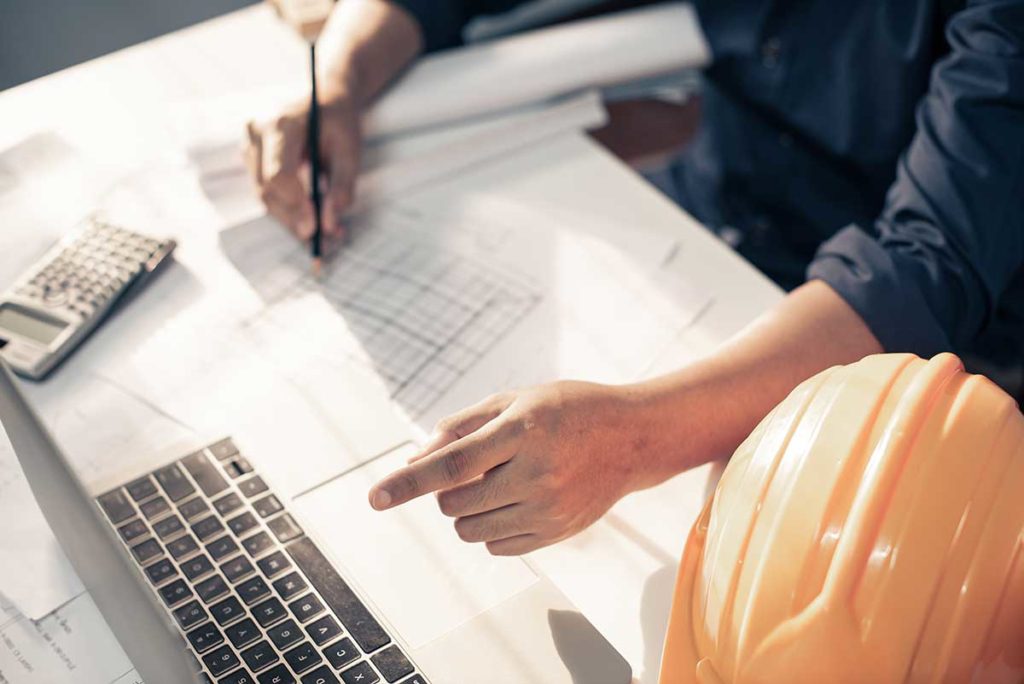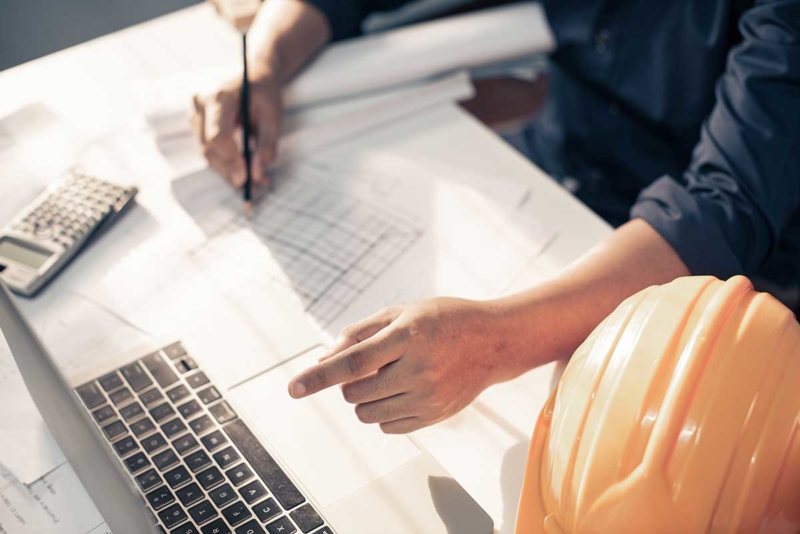 A person doesn't get into their car on the first day of vacation and start to drive with no destination in mind. Likewise, a major remodel requires careful planning. With so many facets to consider and choices to make, you want to begin with the end and work backward. First, ask yourself what you want the finished project to look like. Then, plan each step to getting there.
Before contacting a contractor to help you, it pays to have ideas to show them. Start by perusing magazines and online sites like Pinterest or Houzz to gather ideas. Collecting photos of the rooms you like helps the contractor make suggestions based on your design style and decorating tastes. Also, start a list of "must-haves" and "would be nice to have" items. These details tell your contractor what's non-negotiable and a priority for the budget. And, if there are funds leftover, other options that would bring you further joy.
Once you choose a design-build firm, a designer will walk you through this phase. They'll help you visualize and discuss every option, from getting a vibe on your design and style preferences to flushing out the size of the project and setting a realistic budget. During the discovery phase, you can expect your designer to:
Take a survey and complete measurements of the space
Produce "as-built" drawings, documenting dimensions and conditions of the home
Prepare a "scope of work" document
Produce "rough" conceptual drawings
Present a "pre-estimate" for review and approval
Design Phase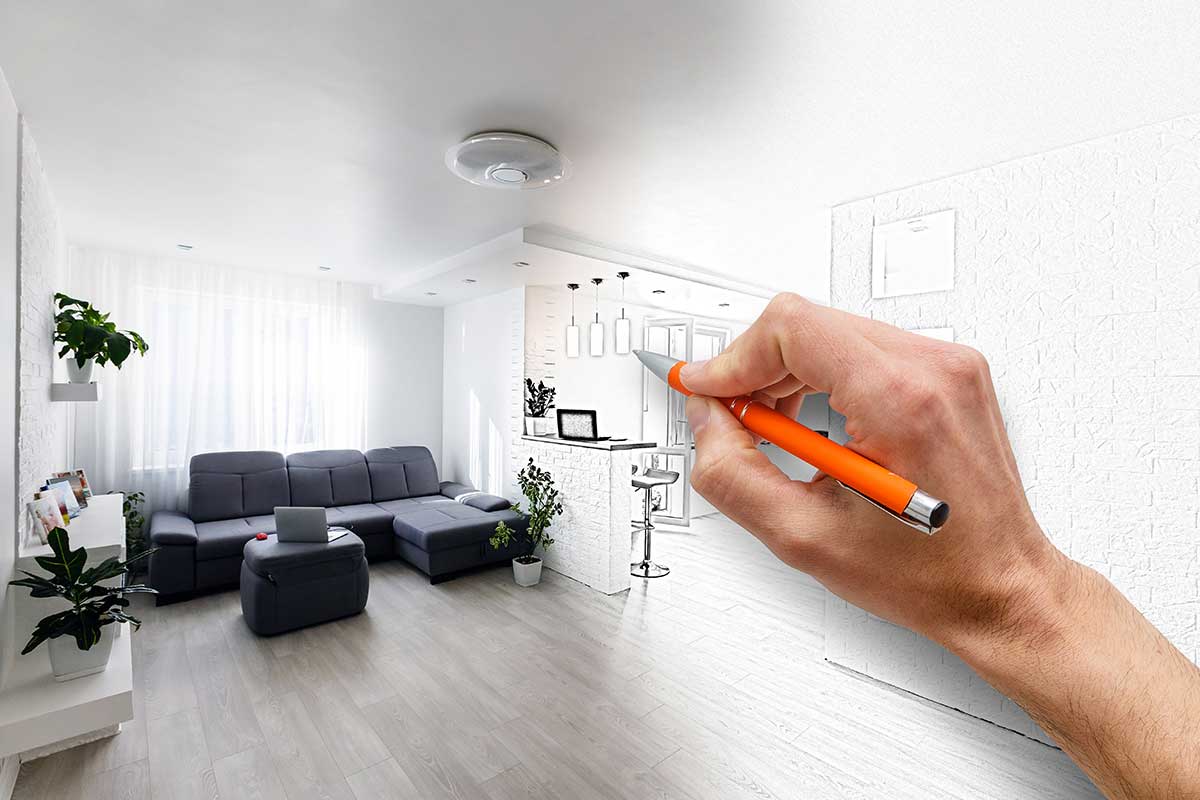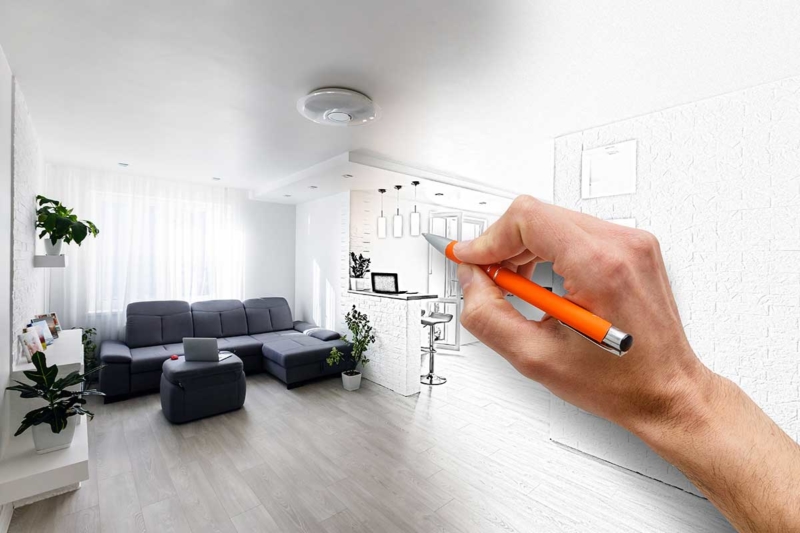 Once the pre-estimate is approved, you'll move to the design phase of your project. Here, you'll work with someone to move toward producing a complete set of written project specifications and a final cost estimate. In this stage, you'll consult with the design team as they:
Establish realistic material allowances for a cost estimate
Produce detailed design drawings
Review existing mechanical systems/propose any necessary modifications
Revise plans and specifications to confirm build-ability
Meet with subcontractors and suppliers to incorporate their expertise into the design
Finalize written specifications and a final cost estimate
Construction Phase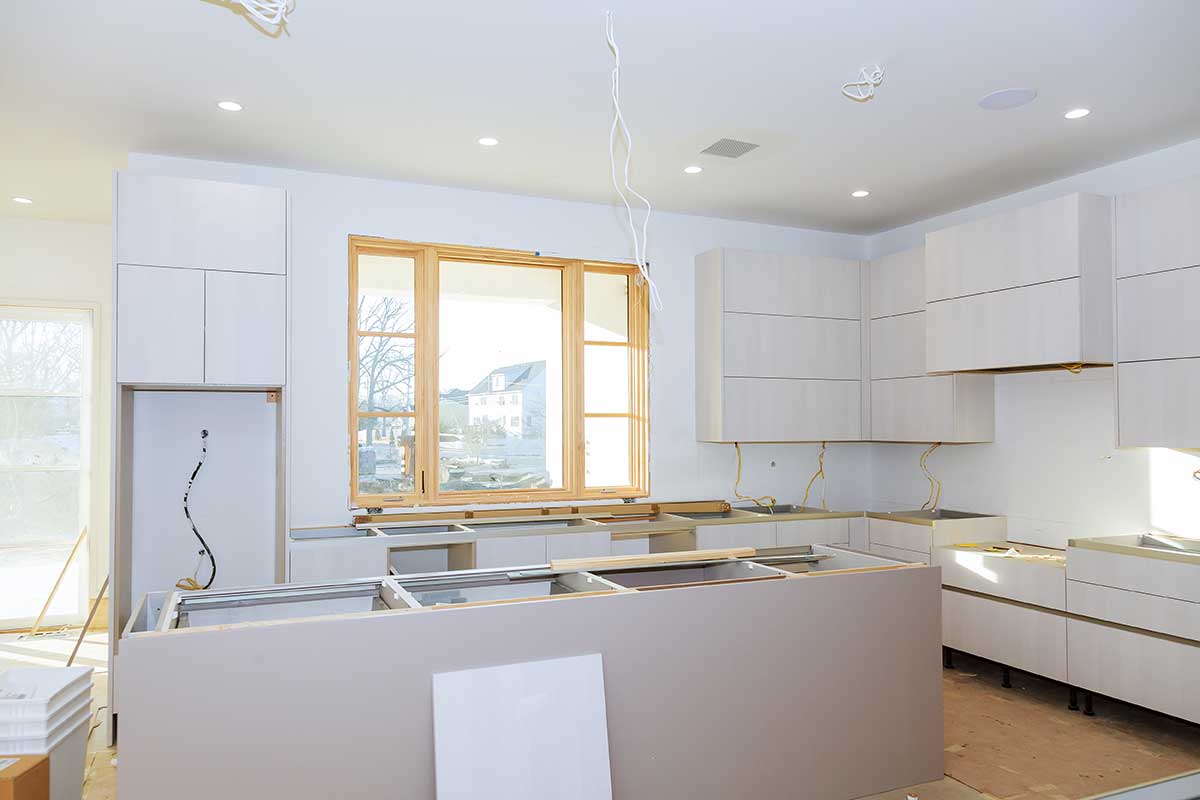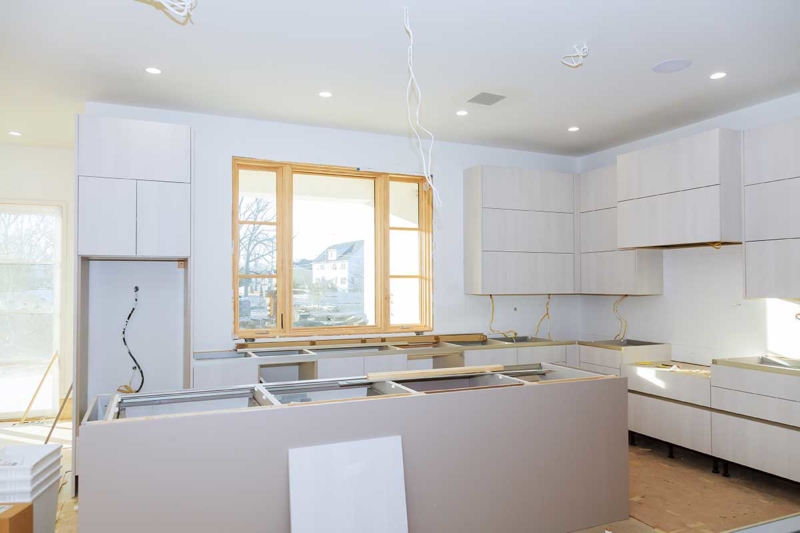 Blueprints and budget in hand, you're ready for the next phase–construction. The construction phase of your home remodel will happen in two stages.
Pre-construction
Each step in any major remodeling project builds upon the previous one. For this reason, your team will take special care before construction begins in coordinating when each subcontractor will be onsite to create a schedule without overlap or downtime. Pre-construction is when you'll work with the team to:
Establish a timeline and create an electronic schedule
Meet with designers to choose product selections
Produce final drawings
Apply for building permits
Order materials (arrival of materials could take from two to 16 weeks)
Assign a lead carpenter
Prepare a construction schedule
Particularly important during this stage is establishing a communications portal between the project manager and the homeowner. Some design-build firms use Buildertrend, a construction project management software that allows homeowners an inside look into what's happening with their remodel and communicate with their team. In addition, homeowners can see the schedule and follow the specific milestones of their design-build project as outlined in their contract.
Construction
With permits secured and materials ordered or onsite, construction begins. During this phase, you'll notice the project unfold in stages, starting with the basics:
Site Prep/Demolition–Lasting about a week, this includes things like dismantling kitchen cabinets, tearing out old flooring, or knocking down walls. Whatever it takes to get a clean slate to start building happens now.
Foundation Excavation–Excavation includes moving the earth to make way for the foundation for a home addition. It could consist of removing trees and/or shrubs. And, if there are any underground utilities, your contractor arranges to protect or move them.
Foundation Construction–A foundation could include laying block and/or pouring concrete, depending on your topography and the scope of the job. Once complete and the foundation passes inspection, they move the earth back against the walls and slope away from the house.
Framing–Next, carpenters frame the walls where needed and, if exterior, cover them with sheathing.
Roof–For a home addition, the roof is next. Roof trusses first create a wooden framework on which roofers will add the decking and roof materials.
Windows and Doors–Once the roof is done, adding windows and doors keeps your home addition protected from the weather.
Siding–Also, for a home addition, adding the siding, soffit, fascia, and guttering is the final step to protecting your home from the elements.
Mechanicals–Now's the time for roughing in the plumbing, electrical, and HVAC. If the job includes a kitchen or bath, the plumbers come now to move existing or add new pipes, including water supply, drain, and sewage lines. Next, electricians wire new walls and make any necessary modifications to existing wiring. And finally, HVAC professionals install ductwork, vents, and any piping needed for your heating and cooling. If you're adding new gas appliances, someone will install gas lines, too. All these mechanicals will require an inspection before proceeding with the job.
Insulation–Finally, the walls get insulation.
Now that the project starts to take shape, the builders begin to apply the skin that makes the remodel yours:
Drywall and Finishes–After everything that gets hidden inside the walls is done, the drywall gets hung, crown molding goes in, trim around doors and windows, and all those finishing touches.
Flooring–Next, the flooring gets installed, followed by baseboards and thresholds.
Cabinetry–For a bathroom or kitchen remodel, cabinets go in next.
Finish Plumbing, Electrical, HVAC–Once the cabinets are in, the plumbers come back to install the sinks, tubs, showers, and all the faucets. And, the electricians come back to hook up all the receptacles, light switches, install lighting fixtures, and make sure all your smart devices are connected.
Paint–Now, for the fun part. Applying paint and wallcoverings makes your remodel look like a home.
Appliances–Next, all the appliances get installed and connected to your home's smart hub.
Landscaping–And finally, now that your home is free of workers, a landscape crew comes to install any necessary grass, trees, or shrubs.
Once everything is complete, you'll walk through the remodeled area with your contractor, one component at a time, to verify that you're thrilled with the work. Then, they'll explain any new features, like setting the temperature on the water heater or operating the timers on the light fixtures. The contractor will also explain any warranties included with this equipment and their service.
A major remodeling project includes so many steps and such careful planning you want to make sure it's done right. That's why it's so important to partner with experienced professionals. To ensure your project is done on schedule and to budget, consider partnering with Progressive Design Build, an award-winning luxury design-build remodeling firm serving Southwest Florida.
Progressive offers a full range of remodeling services that follow their seamless Design-build process, connecting designers and builders to the homeowner and ensuring the job is done right.
See their amazing work in whole house remodeling, kitchen, bathrooms, room additions, and outdoor living spaces. Sign up for their monthly newsletter, or reach out directly for a free consultation. For a remodeled home that reflects your family's lifestyle, partner with Progressive.