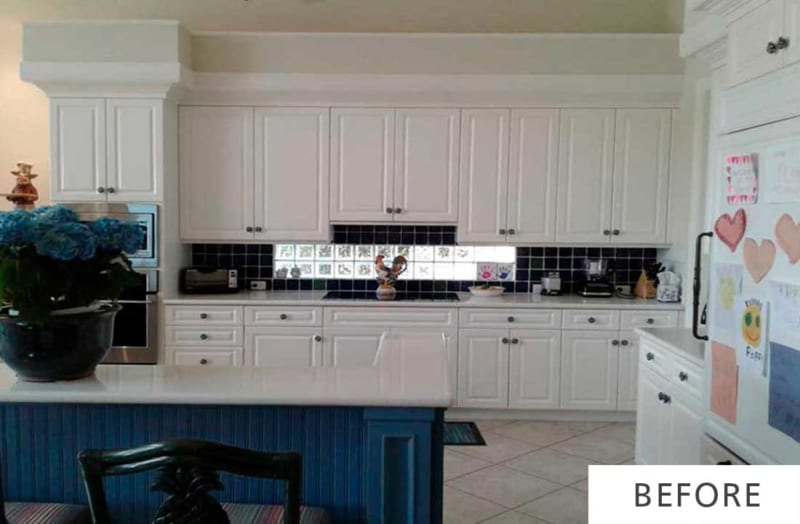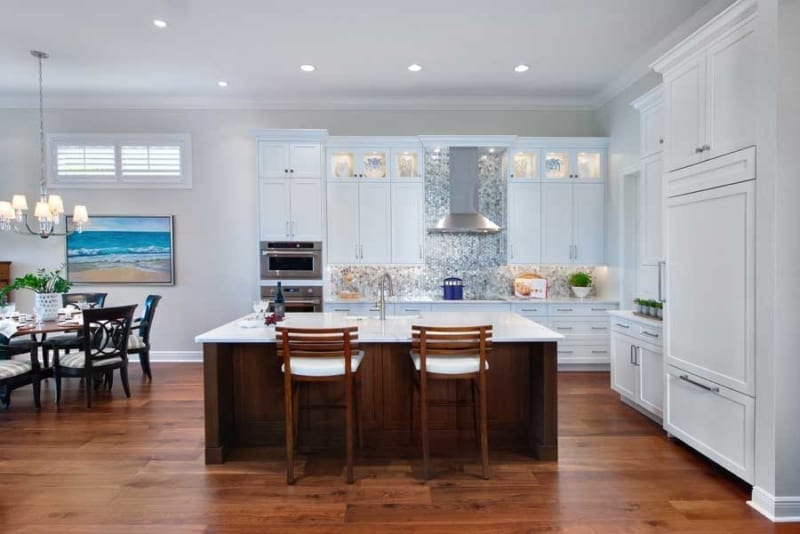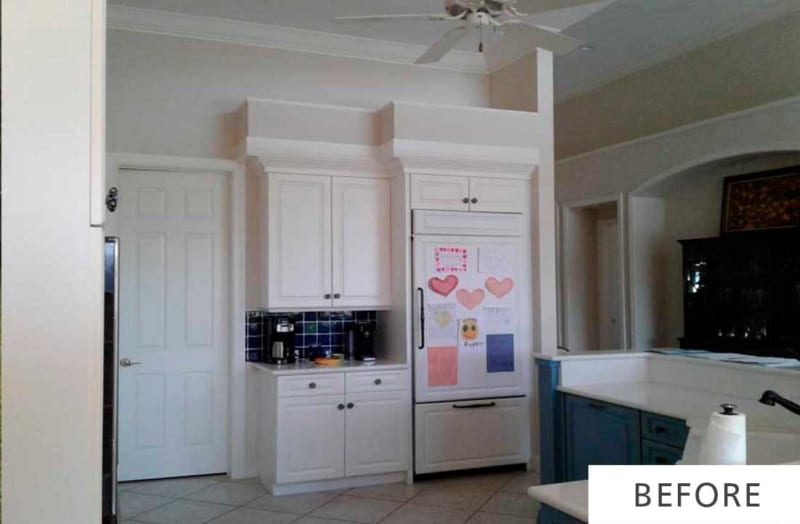 Bonita Springs, FL Transitional Kitchen Remodel
Challenges
When these full-time residents of Bonita Springs approached us with their home remodeling needs, they had one important request—to complete on time, no exceptions. The reason? Close friends offered up their home while they were out of town, but these friends would need their home back upon their return. As a result, the couple needed to make sure we could complete their remodel on a specific, agreed upon date.
Another concern for the couple was protecting parts of their home that would not be included in the remodel. Anticipating a sizable amount of dust and debris that would be generated from old torn up tile, property protection was high on the client's priority list. Fortunately, Progressive's best practices for protecting a client's home before, during and after the remodel would ensure that their home would be protected and secure throughout the entire project.
Lastly, Bill and Kathleen had another important request…they wanted their stunning remodel to bring the Wow factor! Because the kitchen was part of an open concept layout, Bill and Kathleen wanted their new space to be something worth talking about when friends and family came to visit. Moreover, they were concerned about the 12-foot ceilings and how the height of standard cabinets would look in the space.
Solutions
Our Progressive Design team went to work to ensure our clients would not be disappointed. To work around the 12 ft. ceilings, we removed the soffits and installed crisp white double-stacked cabinets to 10 ft; complete with glass doors and top-tier interior lighting to display glass art and other collectibles.
A show-stopping full-height Lunada Bay tile backsplash was designed into the space to create a stunning focal point, complemented by a chimney-style stainless steel hood. Walnut, wide plank hardwood flooring was chosen purposely, offering warmth and depth and creating a perfect contrast to the white cabinetry, while also blending beautifully with the couple's treasured antique furniture. In addition, striking Calacatta Laza Quartz countertops were designed into the space to complete the look.
A multi-level island was replaced with a single-level Cherry wood wrapped island with plenty of seating for family and friends, and made suitable for entertaining. Other highlights include disguised appliance panels, which seamlessly integrated the appliances into the kitchen, and custom storage solutions for the couple's Kitchen Aid mixer, as well as other kitchen essentials.
Results
Bill and Kathleen were thrilled with how their new kitchen turned out. Stunning! Wow factor, accomplished! And, best of all, Progressive Design Build finished the
kitchen remodel
not only on budget, but it was delivered two weeks early! Learn more about our
Bonita Springs home remodeling
services and give us a call to get started!