Contemporary Primary Bath and Guest Bathroom Remodels in Bonita Springs
Challenge
This bathroom remodel, to include a primary bathroom and multiple guest bathrooms, was part of an extensive interior remodel in Bonita Springs, FL.
Fundamentally, a contemporary style of decorating is defined by simplicity, subtle sophistication, deliberate use of texture, and clean lines. After purchasing this nearly 3,200 sf home in Bonita Springs in 2020, our clients were ready to bring a clean and serene contemporary design style to their bathrooms.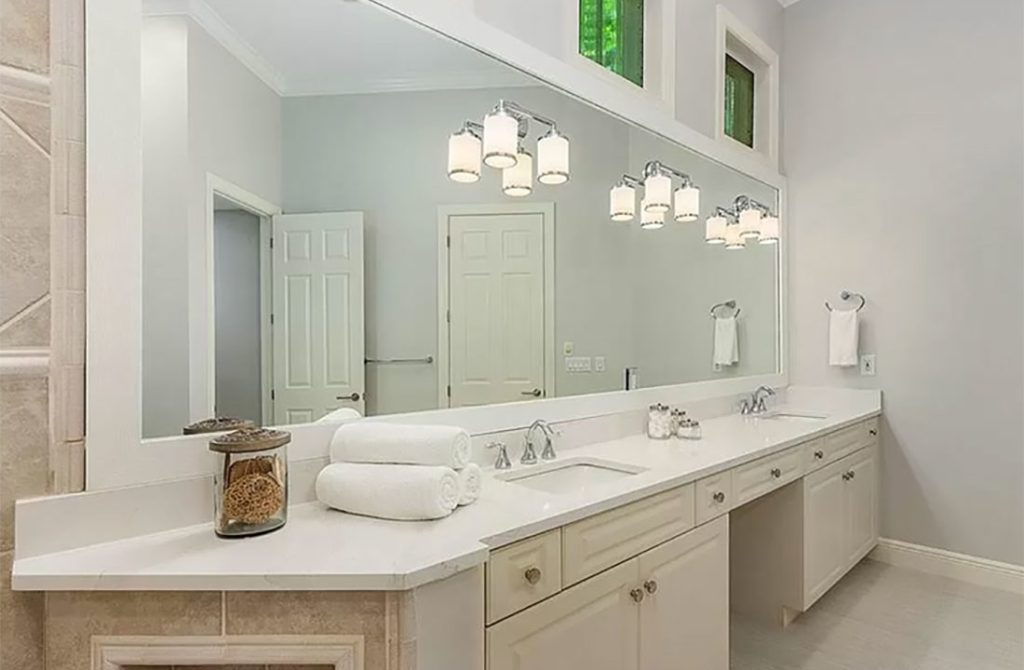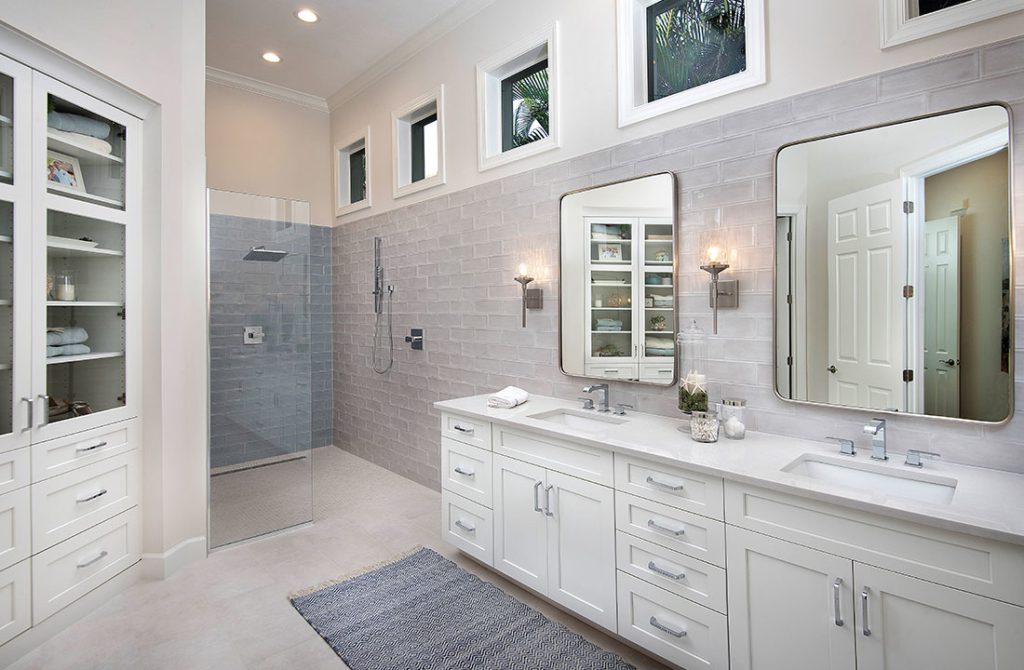 Solution
PRIMARY Bathroom
The dual vanity in the primary bathroom was designed with white Dura Supreme cabinetry, accented with polished chrome hardware, and topped with a smoked pearl quartz countertop. Modern accents include the two metal framed mirrors, and brushed nickel sconces by Capital Lighting.
This bathroom, already decently sized, is made to look even bigger with the uniform, reflective tiling of the wall-to-wall 4″ x 12″ tile in a Pearl finish. It runs behind the vanity and the entire length of the wall into the shower, where it transitions into the same 4" x 12" tile but in an Aqua finish.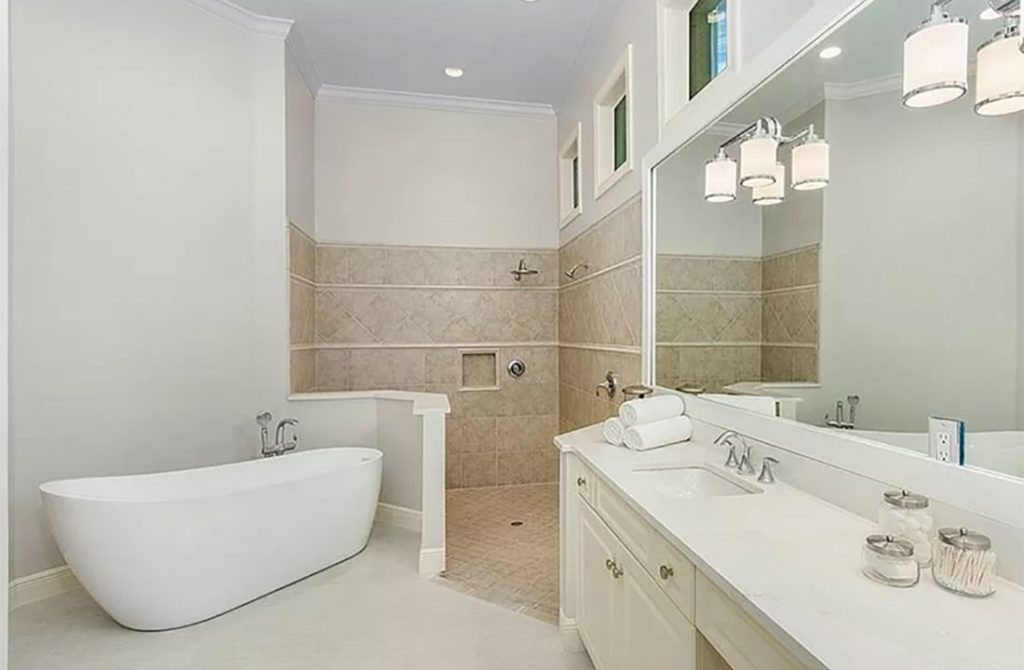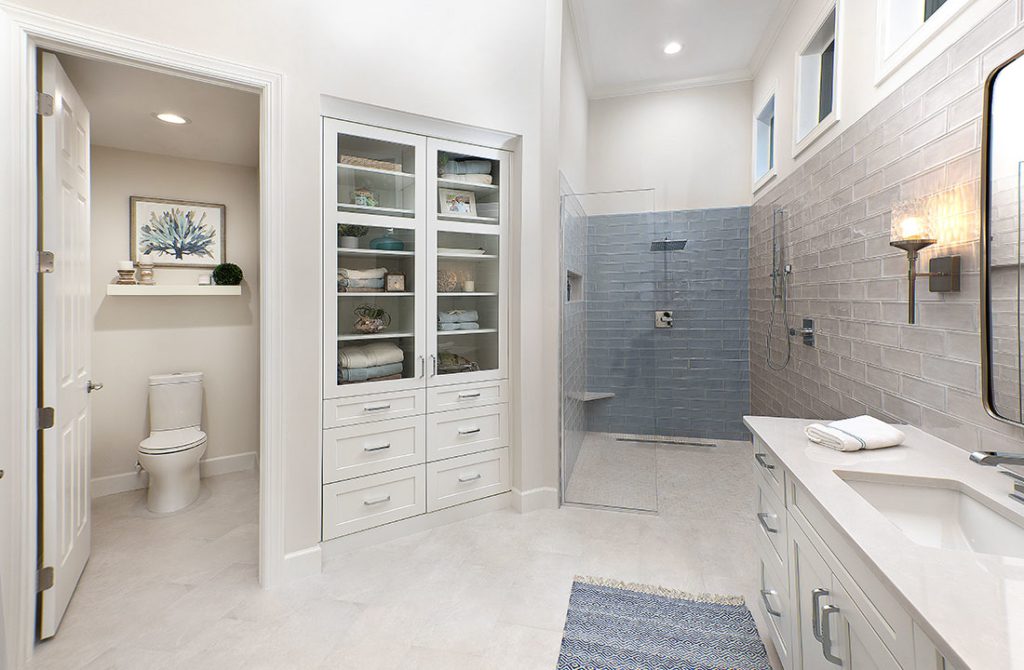 Guest Bathrooms
In addition to the master bathroom, three additional bathrooms were thoughtfully remodeled. All slightly different and beautifully designed with white Dura Supreme cabinets and Arona Bianco tile flooring to bring quality and subtle sophistication to every room.
Countertop: Calacutta Clara quartz by MSI
Hardware: polished chrome by Top Knob
Tub surround: glossy white 4″ x 16″ tile by Tesoro
Pool Bath
The new pool bathroom boasts a large walk-in shower with a modern rolling-style shower door. The shower walls are designed in a wavy white glossy tile by Dymo, creating a calming illusion of waves and a modern aesthetic. Completing the look is a beautiful, sleek shower floor designed in 2" x 4" mosaic tile by Bedrosiuns. The floor transitions to a stunning Nova White 12" x 24" tile that is complemented by white Dura Supreme cabinets topped with a stunning Cashmere Carrara quartz countertop by MSI.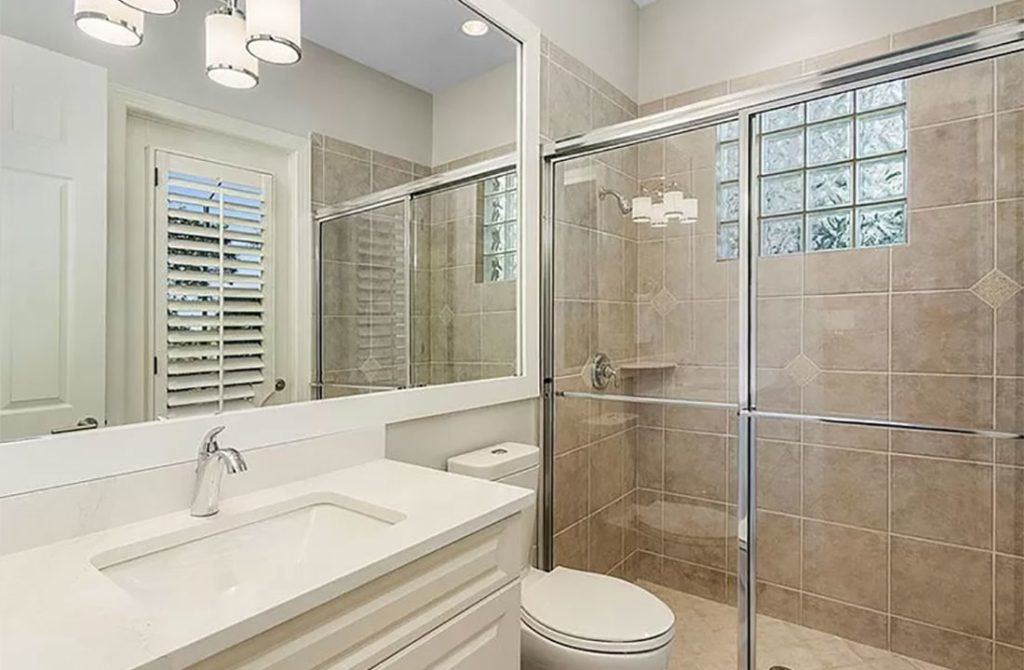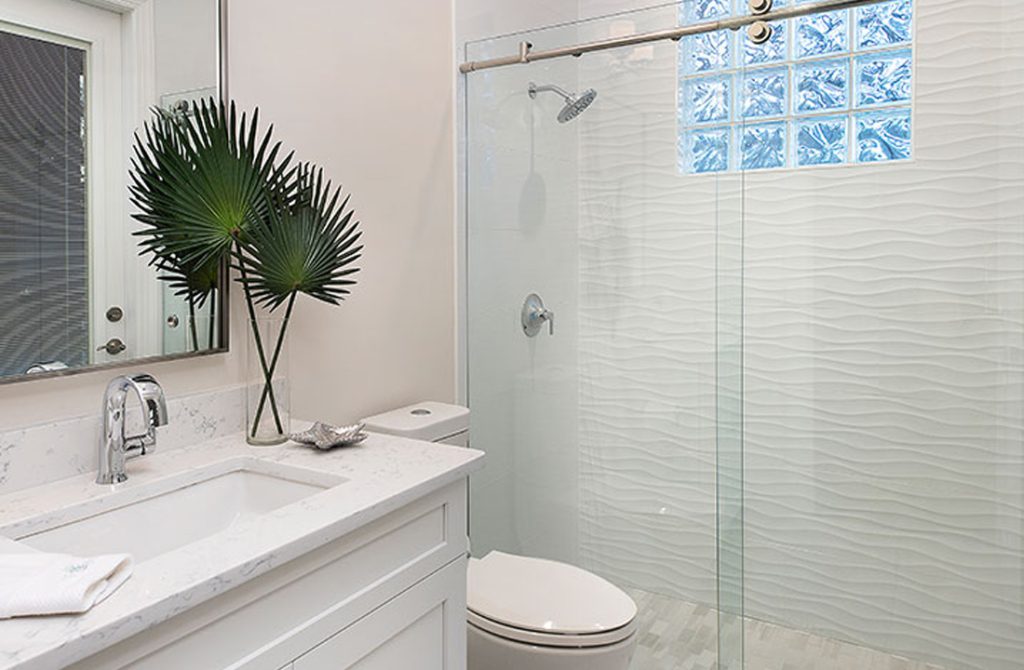 Results