A Spacious Reconfigured Kitchen Remodel in Naples, FL
NEED
The homeowners' primary goal was to maximize their countertop space, with a specific focus on expanding the area next to their refrigerator. The refrigerator's placement held significant importance in their vision. Additionally, they expressed a strong desire for a larger, one-level countertop island if it could be accommodated within the design.
SOLUTION
Progressive's design team strategically reconfigured the kitchen layout, successfully addressing the homeowners' needs for improved functionality. This change not only provided ample countertop space but also allowed us to install an exterior-vented cooktop hood, which was previously lacking. The kitchen now boasts a spacious island, double ovens to replace the single oven, and a separate microwave, aligning with their preferences. Furthermore, we optimized the dining area, reducing its footprint and eliminating unnecessary wasted space.
We initiated a significant aesthetic transformation by eliminating the non-structural stairwell wall. This pivotal change dramatically expanded the space, resulting in a far more visually appealing environment. Additionally, we strategically relocated the bedroom entry point, effectively converting the entire adjacent wall into a functional kitchen cabinet space, as opposed to a passageway to the bedrooms.
Exemplifying top-notch craftsmanship, this remodel features semi-custom cabinetry, seamlessly integrated within an innovative walk-in pantry design. A stunning Jeffrey Court marble mosaic tile backsplash graces the space behind the cooktop and hood, adding a touch of glamor to the overall color scheme. The marble's subtle sparkle further enhances the elegance of the design.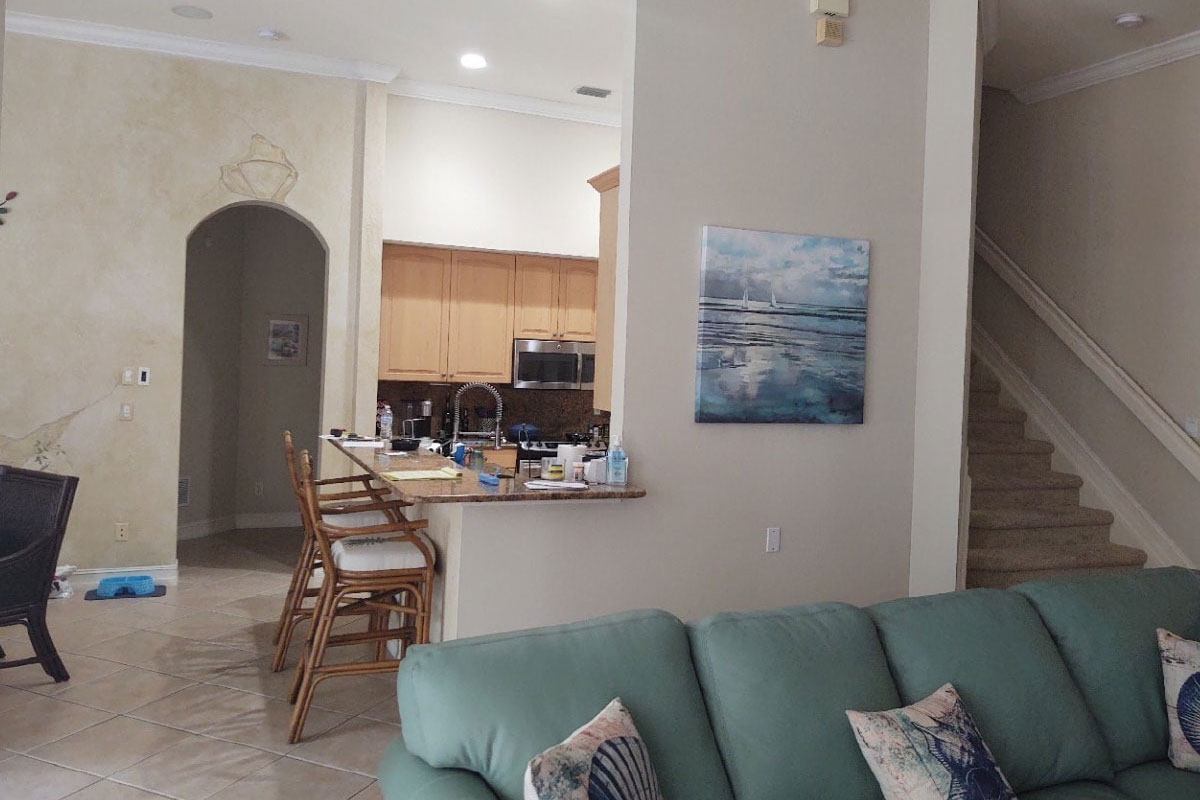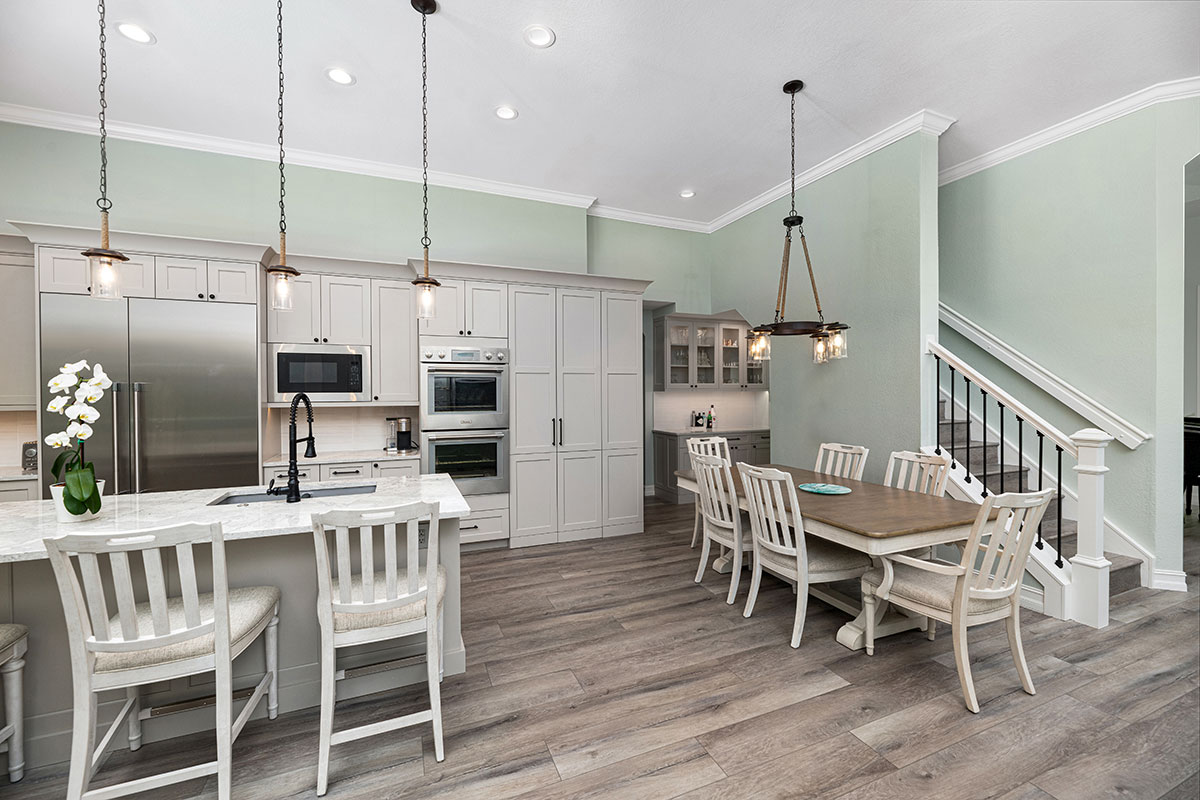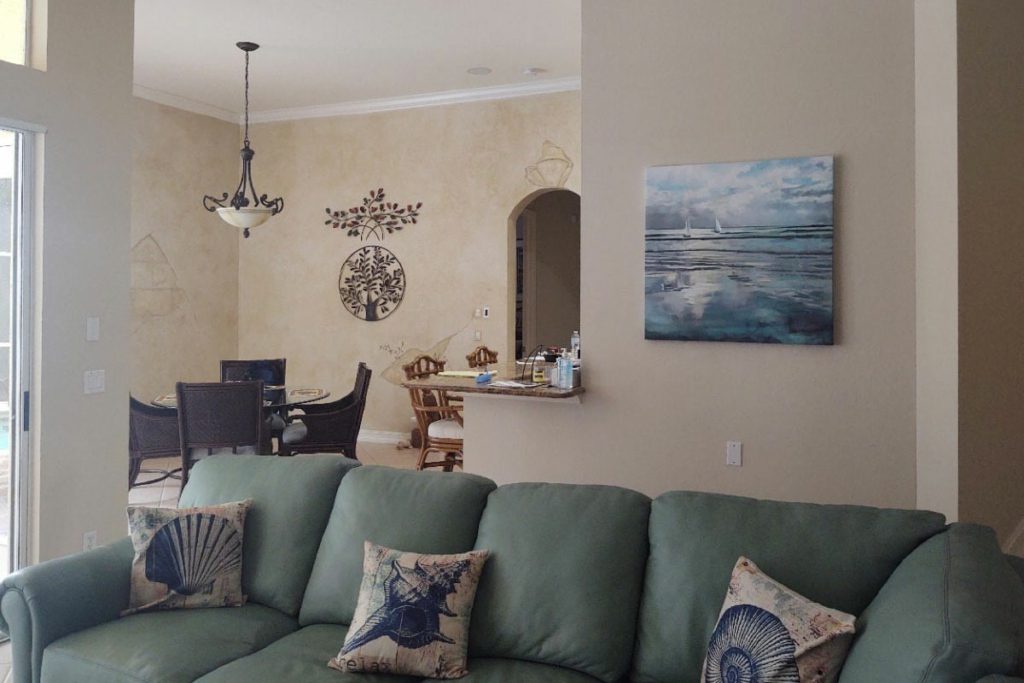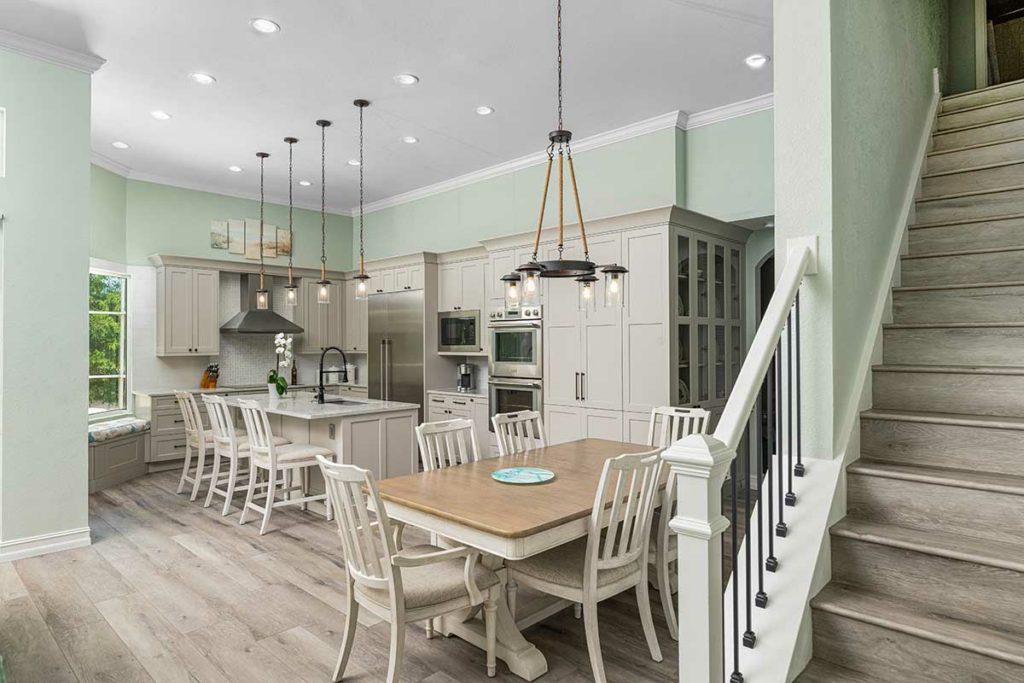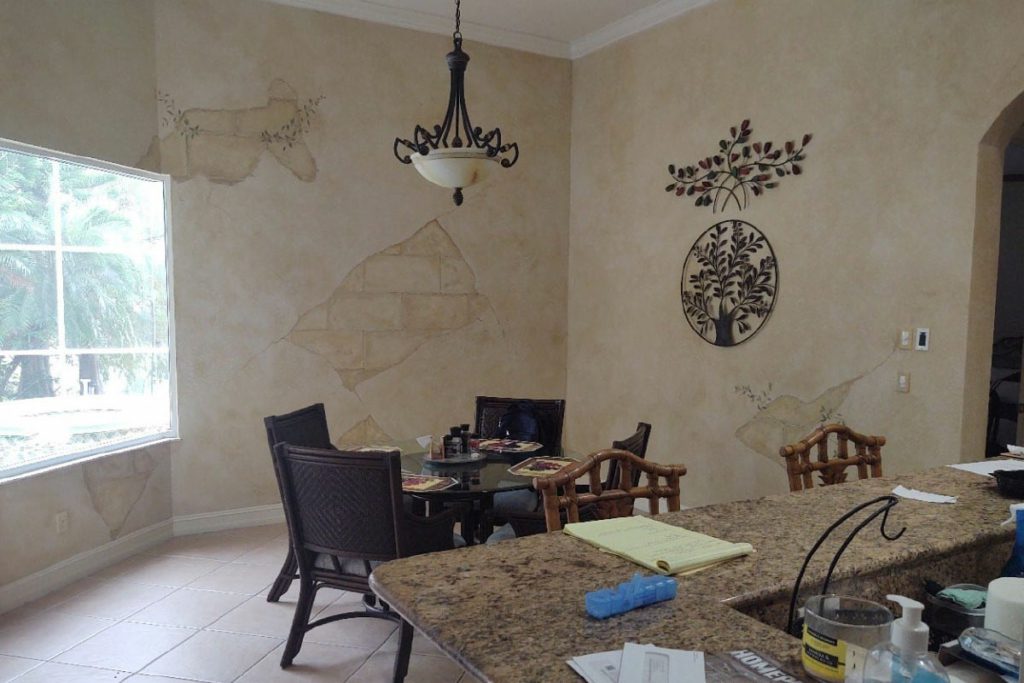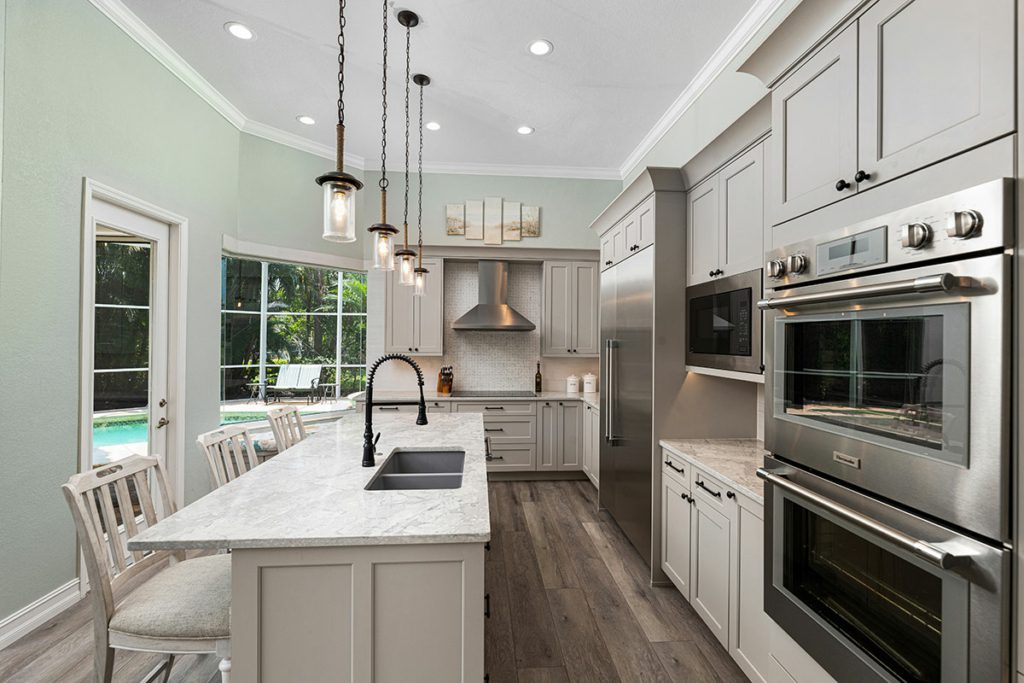 CHALLENGE
A unique challenge arose when the homeowner expressed a desire to showcase her cherished collection of anniversary plates, each received as a special gift from her husband over the years. Finding an ideal location for this sentimental collection proved to be a creative puzzle, but we ultimately discovered the perfect spot—a place where she could admire it daily as she entered the kitchen from the garage.
RESULT
The result of this thoughtful remodel is a beautifully transformed living space that now effortlessly combines functionality with aesthetic charm. The relocation of the eating area and kitchen created a more functional layout, offering a significant increase in countertop space, a carefully placed cooktop hood vented to the outside, and a spacious island. Double ovens and a separate microwave were added to enhance the culinary experience. The removal of a non-structural stairwell wall brought a refreshing open feel to the area, and a reconfigured entrance to the bedroom zone allowed for a seamless kitchen wall that maximizes cabinet storage. High-quality cabinets, including an innovative walk-in pantry design, and a delightful Jeffrey Court marble mosaic behind the cooktop added a touch of elegance. Moreover, a specially designated space was artfully created to display the homeowner's cherished collection of anniversary plates, forming a unique and personal touch in this refreshed home.