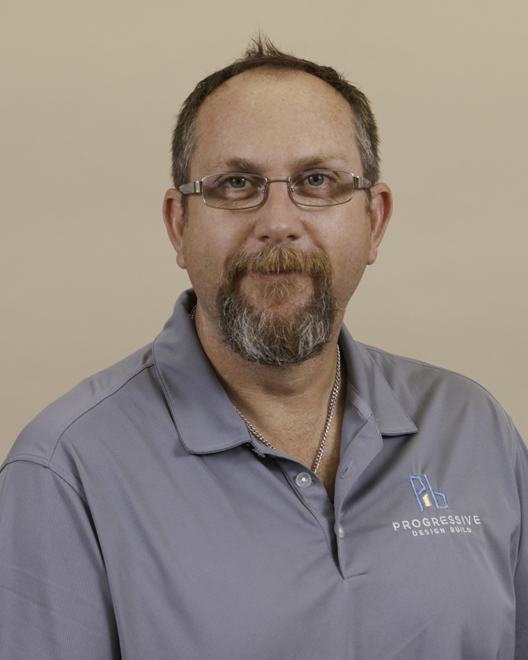 Kevin Bomlitz
Lead Carpenter
As Lead Carpenter with Progressive Design Build, Kevin fosters an environment of teamwork while spearheading strategy and supervising performance. Beyond his love of cabinetry and trim work, he enhances Progressive Design Build's process-driven management philosophy with communicative, client-centered focus and a positive "jump in and get your hands dirty" attitude.
Kevin's construction career began with 2 years in the Navy, followed by a position as a laborer and construction superintendent for a LEED-certified general contractor. He also has 7 years of experience as a heavy construction equipment operator with the Naval Construction Battalion. After 26 years in the industry, Kevin finally retired from his wife's family business only to find that he couldn't sit idle. Though born and raised in Central Ohio, Kevin relocated to Cape Coral, Florida in 2016 where he found the perfect fit in Progressive Design Build.
When asked what excites him about his work with Progressive Design Build, Kevin replied, "I love working and creating with my hands. I love meeting new people and helping them through the construction process. Progressive Design Build is a great place to do that."
When Kevin isn't working, you will find him spending time with his wife and two dogs. He enjoys relaxing on his boat, kayaking, and taking bike rides around Sanibel or the Cape. Kevin supports St. Jude's, Boys and Girls Clubs of America, Volunteers of America, and the Church Health Center. As they settle into their new home in Cape Coral, Kevin and his wife also look forward to participating in community outreach programs.