Choosing the right flooring for your Southwest Florida home remodel is never as simple as picking out your favorite colors and textures. Instead, there are a range of factors to consider, including price, style, availability, and how your flooring will fare in Florida's splendid tropical climate. Unfortunately, there are several traditional flooring options that will not work in your Florida home.
We will help you explore the pros and cons of the best and most popular flooring options in Florida, so you can decide what will work best for you, your home, and your budget.
1] CLIMATE CONSIDERATIONS
While Southwest Florida homeowners are able to choose between a wide range of architectural styles for their homes, flooring options are significantly impacted by the state's climate. As a peninsula, Florida is surrounded on three sides by water: The Gulf of Mexico, the Atlantic Ocean, and the Straits of Florida. This tropical climate means we experience heat and humidity year-round, but it also means Southwest Florida residents are subject to extreme weather conditions—we have the highest amount of thunderstorm days per year (80+ days per year). As such, any flooring option you choose must be durable, weather-resistant, and capable of withstanding the toughest of conditions that The Sunshine State throws our way.
2] BEST TYPES OF FLOORING FOR YOUR SOUTHWEST FLORIDA HOME
Ceramic & Porcelain Tile — Most Popular
Ceramic and porcelain tiles are man-made tiles which use clay fired at extreme temperatures to reduce their water content, making them more resistant to water from flooding and humidity. While both tiles are made from clay, porcelain tiles use a more refined clay fired at higher temperatures than ceramic, making them denser and more durable overall.
Ceramic Tile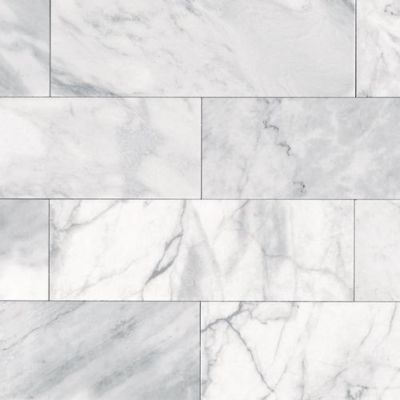 Pros
Softer than porcelain
Easier to manipulate and install
Less costly than porcelain tile
Hundreds of attractive styles
Cons
Heavier than other flooring options
More prone to cracks/breaks
Require occasional maintenance
Cost: $4.00 – $14.00 per sq. ft.
Porcelain Tile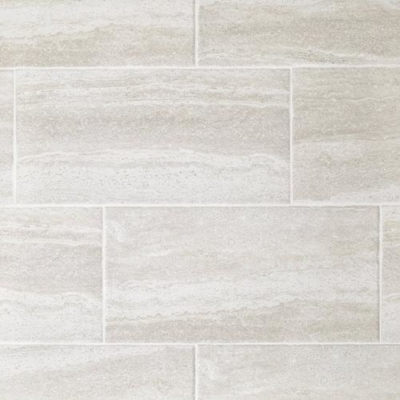 Pros
Highly moisture resistant
Hard to damage
Simple to keep clean
Can mimic marble flooring
Cons
Costly to install, requires professional installation
Far heavier than ceramic tile and other flooring options
Require occasional maintenance
Cost: $4.00 – $25.00 per sq. ft.
Ideal Use
Both porcelain and ceramic tiles are highly water resistant and absorb little to no moisture. Southwest Florida homeowners love to use both types of tile throughout their homes, but especially in kitchens, bathrooms, and other spaces prone to humidity or mess. Maintenance Requirements Porcelain and ceramic tiles are installed by using grout between each tile. While the tiles themselves are easy to clean, grout can quickly become dirty and stained, requiring frequent scrubbing and resealing to keep it looking fresh.
Natural Stone
For many homeowners, it's hard to beat the appeal of natural stone flooring. Options include slate, granite, travertine, limestone, and sandstone, each with their own specific properties. As a result, natural stone offers myriad aesthetic choices as well as unique pros and cons, safety ratings, and moisture absorption ratings.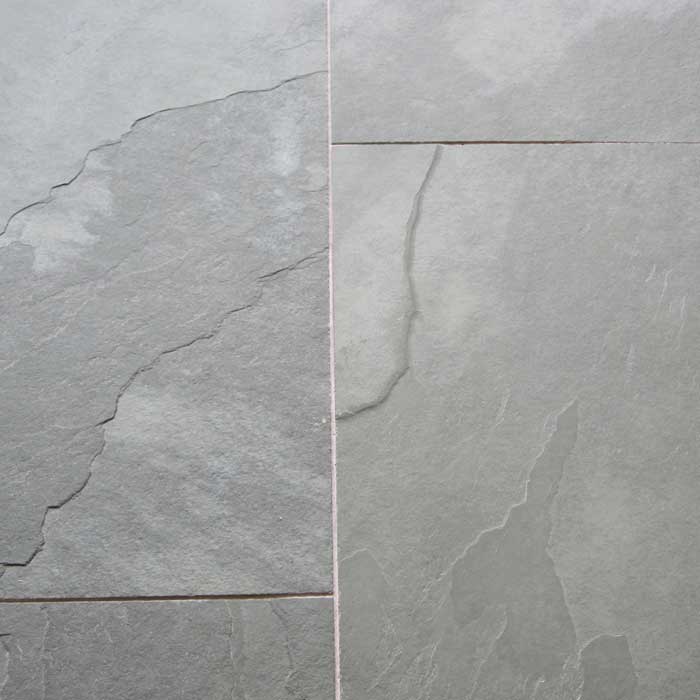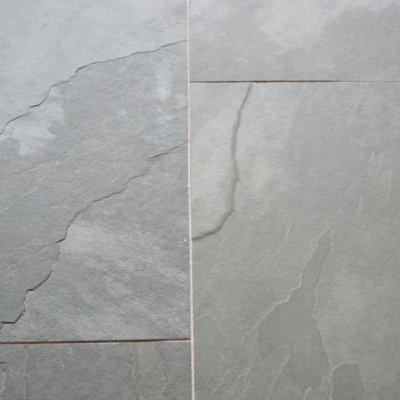 Pros
Most options require little maintenance
100% unique
Easy to clean and maintain
Not as slippery as other options
Cons
Costly to install, requires professional installation
Some options require routine resealing and treatment to prevent water damage
Some options can be brittle, easily scratched or chipped
Somewhat limited availability
Cost: $2.00 — $22.00 per sq. ft.
Ideal Use
Most natural stone can be used throughout the home, as well as in outdoor applications like patios or surrounding swimming pools. Many stone options are ideal for bathrooms and kitchens because of their slightly rougher textures, which provide peace of mind for homeowners looking to prevent slips and falls.
Maintenance Requirements
Natural stone should be swept, damp mopped, or vacuumed at least once a week to provide a thorough cleaning. Homeowners should avoid abrasive cleaners and instead use stone-specific cleaning products designed for deep cleanings without causing damage. While some natural stone comes pre-sealed from fabricators, it may be necessary to follow a standard resealing regimen.
Marble
Marble flooring has graced the palaces of royalty for centuries, making it an eminently desirable option for upscale interiors. Incorporating marble into any room instantly elevates the appearance of the space and is truly unmistakable. A natural stone with beautiful colors and wavy veined patterns, marble falls on the higher-end of flooring options for the truly discerning homeowner.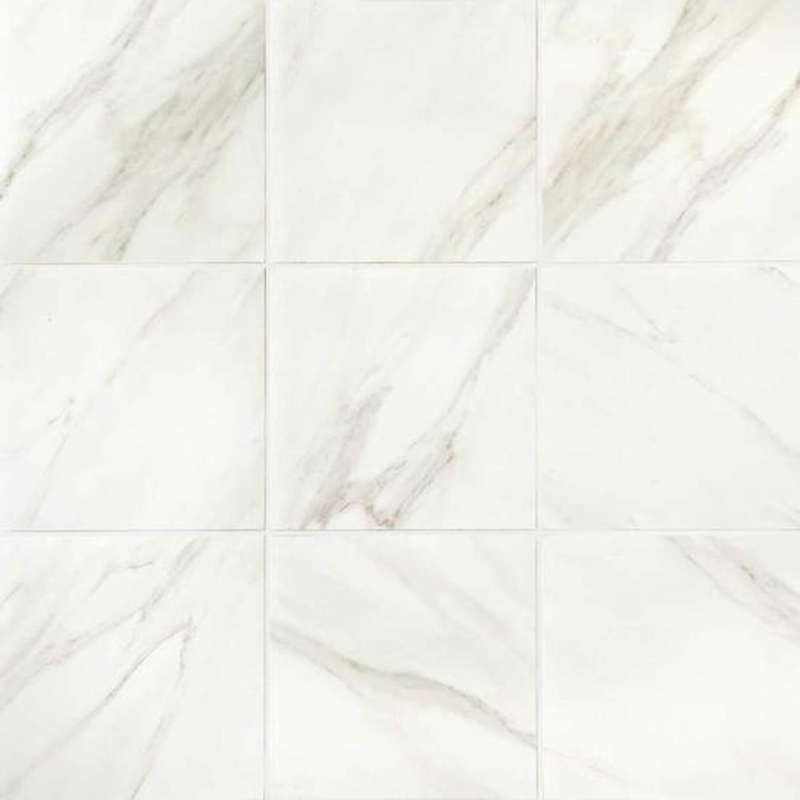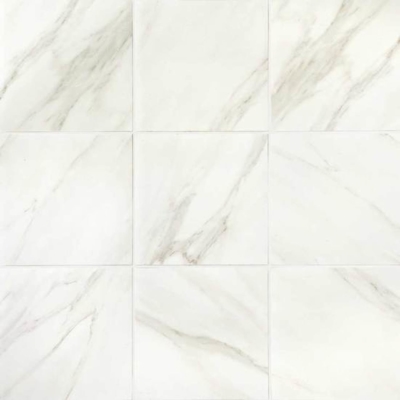 Pros
An elegant, natural material
Can be polished easily
Adds value to your home
Ideal for radiant floor heating options
Cons
More expensive than most options
Stains and scratches easily
Slippery and potentially dangerous in bathrooms
Limited availability
Cost: $10 – $40 per sq. ft.
Ideal Use
Southwest Florida homeowners often choose to use marble strategically in areas like foyers, steps, and entryways, not throughout the home. Since marble is more porous and slippery than other natural stone options, it's rare to find it used in kitchen and bathroom flooring, but instead is used for countertops and backsplashes.
Maintenance Requirements
Because marble originates from limestone, a stone with an alkaline pH, it can become permanently discolored by foods, acidic beverages, and cleaning products. Homeowners may have to apply chemical penetrating sealers and surface sealers on marble surfaces each year. Marble requires sweeping and damp mopping like any flooring, but because of its porous nature, homeowners should never allow water to puddle and stand on its surface.
Luxury Vinyl Tile (LVT) — Most Affordable
When you want your flooring to feel softer yet still appear as beautiful as hardwood or natural stone, LVT is a terrific option. LVT products are designed to mimic other flooring options and are comprised of several vinyl layers for optimal strength and waterproofing.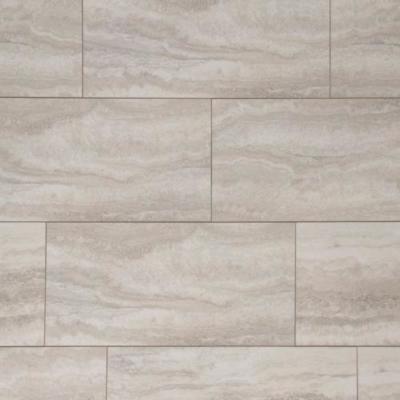 Pros
Most affordable luxury flooring option
Comparatively easy to install
Easy to clean
Requires very little maintenance
Huge variety of patterns, textures, colors
Tile flooring stays cool (doesn't retain heat)
Cons
Adhesive is difficult to remove
Quality varies between brands
Limited UV resistance leads to fading colors in exposed spaces
Cost: $2.00 – $7.00 per sq. ft.
Ideal Use
LVT performs exceptionally well in both high-traffic and low-traffic areas, which means it can be installed in most areas of your home. Because of its superior water resistance and durability, LVT excels in bathrooms, kitchens, dining rooms, and mud rooms.
Maintenance Requirements
LVT is one of the easiest flooring choices to maintain. Manufacturers recommend daily sweeping and weekly mopping with mild detergents. Repairing or replacing damaged LVT flooring usually involves disassembling the entire floor and reassembling it.
3] PROBLEMS WITH HARDWOOD IN SOUTHWEST FLORIDA
Hardwood flooring enables you to bring a natural element into your home's interior and create a more neutral backdrop for any architectural or aesthetic style. Homeowners are able to choose between both exotic and reclaimed hardwood for high-end flooring.
Unfortunately, hardwood reacts poorly to Florida's high humidity. Even the highest-quality natural hardwood expands and contracts with the humidity, requiring constant maintenance and inevitable replacement.
4] BEST WOOD FLOORING OPTION


If you do want to achieve the hardwood look for your Southwest Florida home, opt for wood look LVT flooring or engineered hardwood. Engineered hardwood is made up of five to seven layers of recycled wood which are compressed and glued to create a more durable flooring option. Top layers of engineered hardwood are usually made from the most durable wood (maple, hickory, oak) that can resist wear and tear as well as Florida's severe humidity.
PARTNER WITH A DESIGN-BUILD EXPERT
Over the years, Progressive Design Build has worked with countless Southwest Florida homeowners to help them select the perfect flooring for their home remodeling projects. As trusted experts in kitchen and bathroom remodels, room additions, and outdoor living spaces, our team will help you choose the right flooring options that satisfy your preferences for aesthetics, safety, value, and longevity.
Ready to choose the best flooring option for your home remodel? Schedule a no pressure, hassle-free design consultation with Progressive Design Build's team of Southwest Florida remodeling experts today.