For most small businesses, professional development means gaining general knowledge by sending employees to seminars and conferences, but at Progressive Builders, we've taken professional development a step further with
Remodelers Advantage
.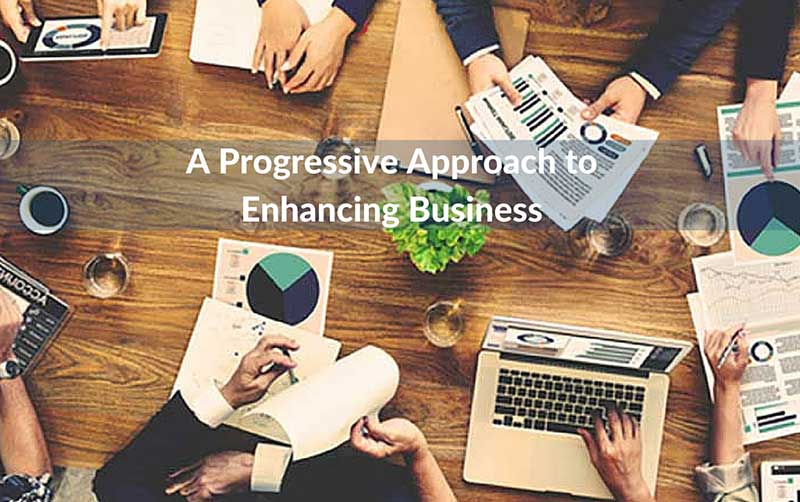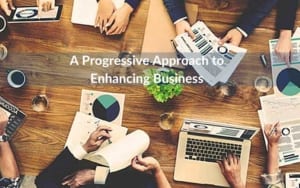 For the last 15 years, our team at Progressive Builders, has tapped into this amazing resource to provide the best customer experience possible. Membership in the organization involves a complete on-site analysis of our business by leading professionals in the remodeling industry, resulting in a customized plan of action for ongoing development. Remodelers Advantage is what we think of as a think tank of knowledge. The group is made up non-competing remodeling contractors that communicate regularly and meet twice a year with the goal of helping each other improve company performances by sharing individual strengths.
In April, the leadership from 12 remodeling firms across North America converged at our Progressive Builders headquarters in Fort Myers to analyze every aspect of our business and provide input and guidance to enhance service. Led by Paul Winans, a 30-year veteran of the remodeling industry, author, owner of Winans Consulting, and consultant and facilitator of Remodelers Advantage, the group spent a full three days interviewing the Progressive team and delving into every detail of the business.
Feedback from Industry Executives
The results were very affirming for our employee team, which received glowing comments from the group. "Michael and the team at Progressive are an awesome group," said Scott Hochuli, owner of Hochuli Construction in Scottsdale, Arizona. "It's obvious they care about the company, they care about each other, they care about their clients, and they care about the community."
President and CEO of Acton Construction in Campbell, California, Stanley S. Acton commented, "Mike has a team in every sense of the word. This means they are all focused on the same thing – the customer. This is inspirational to me, as I know if I were a customer of Progressive, I would feel genuinely comfortable speaking with anyone on the staff knowing that my ultimate interests were always at the heart of their intentions and commitment. The entire organization is focused on the development and improvement of the company – no one is 'just showing up for work.' [As a fellow business owner] that is an inspiring feeling."
The Top Takeaways
In addition to recognizing our strengths, the peer-review group also identified opportunities to enhance Progressive Builders' services in several key areas: new design trends, design process, production systems, design renderings and presentations, software systems for job scheduling and client friendly payment systems.
Leadership Expansion
First, the Progressive Builders leadership team will be expanded, giving company owner and president Mike Spreckelmeier more opportunity to focus on what he does best, which is hands-on oversight of the customer experience. David Wherry, current project consultant, will be taking over the role of marketing director, where he will focus on keeping company communications ahead of the curve, taking greater advantage of online marketing opportunities. As always, our entire team will be involved in maintaining excellence in every aspect of our day-to-day operations.
Technological Enhancements
Second, the company's exceptional use of technology will be expanded. Our customers have responded so well to the use of BuilderTREND, a customer-focused project tracking and management tool, that the Remodeler's Advantage group recommended Progressive Builders expand its implementation. Taking BuilderTREND to the next level means tracking jobs more closely and thoroughly analyzing the data that has been collected to refine the estimating process to make cost estimates even more precise. Also, we will utilize enhanced features of the convenient and safe bank-to-bank online payment tool that customers' already appreciate so much.
Another technological advancement will be the improving of our CAD design software, which Progressive Builders will use to help clients better visualize home design options. Our company is already known for providing exceptionally precise design drawings, and now we will be able to present design ideas in even greater detail. Our focus on technology has already revolutionized the way we do business but through the Remodeler's Advantage review, we realized this is a strength that we can leverage more fully and maximize the 'wow factor' our clients have come to expect from us.
Closer to Our Clients
Third, Progressive Builders came away from the Remodeler's Advantage study with a plan for moving our business headquarters further south, closer to our primary customer base, where 95 percent of our clients live. The location will be carefully selected based on specific parameters, and we hope to announce more details about the relocation within the next 12 months. It is our goal to provide an easily accessible location to meet with current and potential clients as needed.
The Definition of Progressive
Our involvement in the Remodelers Advantage program is an investment of time that few small businesses like ours make, and it shows just how committed we are to the pursuit excellence. Our team is willing to go the distance, and our customers see the difference. We are always looking to further develop our business to better serve our clients and look forward to sharing our progress with you.


For more colleague reviews, information about Remodeler's Advantage and the businesses associated with our peer review group visit our Remodeler's Advantage page.