Fort Myers remodeling firm thrives with focus on customer service, warranties and product improvements 
Established in August 1989, Progressive Builders Inc. is celebrating its 25th year in business in Fort Myers, offering customized residential remodeling services to homes throughout Southwest Florida. Company founder, president and third-generation building contractor Michael R. Spreckelmeier is a state-licensed building inspector and general contractor.
The design and building firm is experienced in all facets of residential renovation work, including room additions, kitchen and bath renovations, resort-style master suite remodels, whole-house makeovers and outdoor entertainment space upgrades.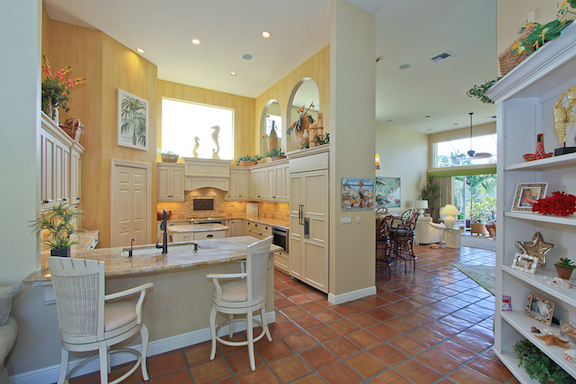 Through the Down Economy
kitchen remodel by Progressive BuildersSpreckelmeier credits the firm's longevity and ability to make it through the recent down economy due to a number of critical business elements, including:
Customer Service: The company's culture is one that never forgets that they are in the service business, building long-lasting relationships with clients every step of the way.
Warranty: A three-year warranty on every project assures homeowners that Mike and his team are there for them if needed. They even perform a follow-up at the end of the warranty for further assurance.
Improvement: Progressive Builders continually incorporates better business practices and ideas that will improve the customer experience and finished product.
Business has picked up notably over the past 12-to-24 months as the overall housing industry continues to improve both locally and nationally, Spreckelmeier observes.
Progressive Builers Fort Myers RemodelingIn The Beginning
Spreckelmeier got his start in the homebuilding business in the mid-1980s, building mostly seawalls and docks in Southwest Florida.
He figured out over time to focus exclusively on what a business does best. In his case, custom remodeling projects throughout Lee and Collier counties.
"Do what you do best, but always seek better ways, newer techniques or new services that will benefit the client," Spreckelmeier says.
Over the years, Progressive Builders has developed a three-step project process that takes clients through every stage of the project.
"If each step of the building or customizing project is thoroughly understood by the client and the project superintendent, confusion is eliminated and a superior outcome is the result," he said. "The process ma kes thework very satisfying for all involved."
To attest to their quality of work, core values and ethics, clients have returned for additional projects multiple times over the years.
Progressive Builders Kitchen Remodel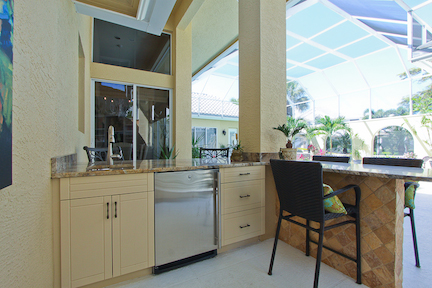 Secrets of Success
Another important aspect of Progressive Builders' success comes from within: team members. One of the company's core values is ensuring employees' ideas are welcomed. Their input is essential to becoming the best in the industry.
This "democratic" culture results in employee buy-in, their belief in Spreckelmeier's renovation process and the value the firm offers not only to their customers, but also to individual employees.
Progressive Builders' financial strength is yet another indicator of success for a quarter century. Attesting to this point, the company was named in Qualified Remodeler Magazine's list of Top 500 remodelers in August 2013. The ranking is a third-party verification of the financial performance of remodeling firms throughout North America. Progressive Builders was the only Lee County remodeler that made the list.
"As we have embarked on our 25th anniversary we remain very busy because the best remodelers are busy year-round here in Southwest Florida," Spreckelmeier said.