Homebuyers are facing a shortage of options like never before. According to Realtor.com, the inventory of homes for sale are at a "historically low level for this time of year." Though the number of homes for sale is rising, the increase is so low most homebuyers aren't seeing it.
If this short supply has you considering buying a home with a whole house remodel in mind, here are the key things to think about before taking that monumental leap.
Buy for the Location—Remodel for Your Lifestyle
The single feature you can't change about a home is the location. If you're buying a home with renovation in mind, make sure it's close to all that's important to you. Also, homebuyers who desire to live in a particular neighborhood can benefit from a whole house remodel. Parents looking for the right school district for their children or commuters who need to be near a transit stop are just a couple of examples. But gutting a whole house and starting over requires a lot of consideration. Choose a qualified design-build remodeling firm to make your home's transformation an easy one.
Start with a Budget
A whole-house remodel adds to the overhaul cost of your new home purchase. When you begin shopping, have a maximum budget in mind. From that, subtract the cost of the house to reveal what you can afford for the remodel.
A bit of research upfront makes this process smoother. Price remodeling projects like kitchen and bathrooms, room additions, or landscaping for your area. But, for a more accurate figure, choose a home remodeling contractor before purchasing the house so you have a resource to ask questions of, or to do a site visit before making an offer on the home.
Whatever costs you get from online or the contractor, add a buffer. Professionals recommend a cushion of up to 25 percent of the job for unforeseen expenses like change orders, a rise in material costs, or hidden damage that needs repair.
Consider the Size of the Lot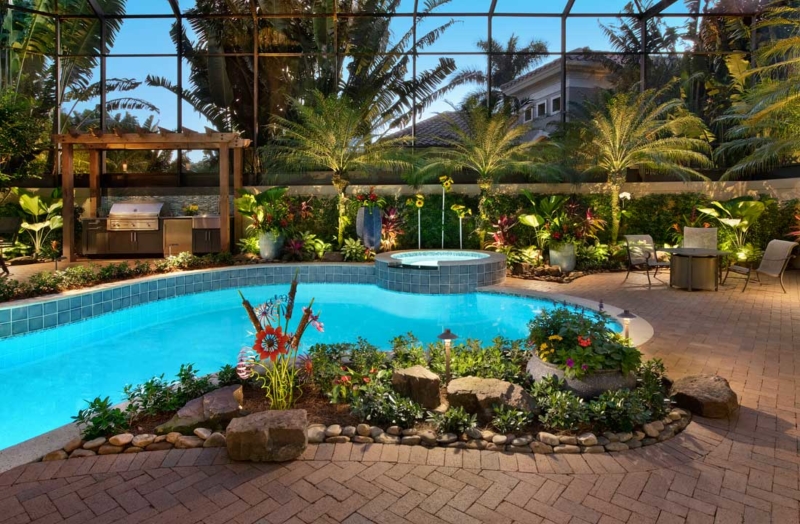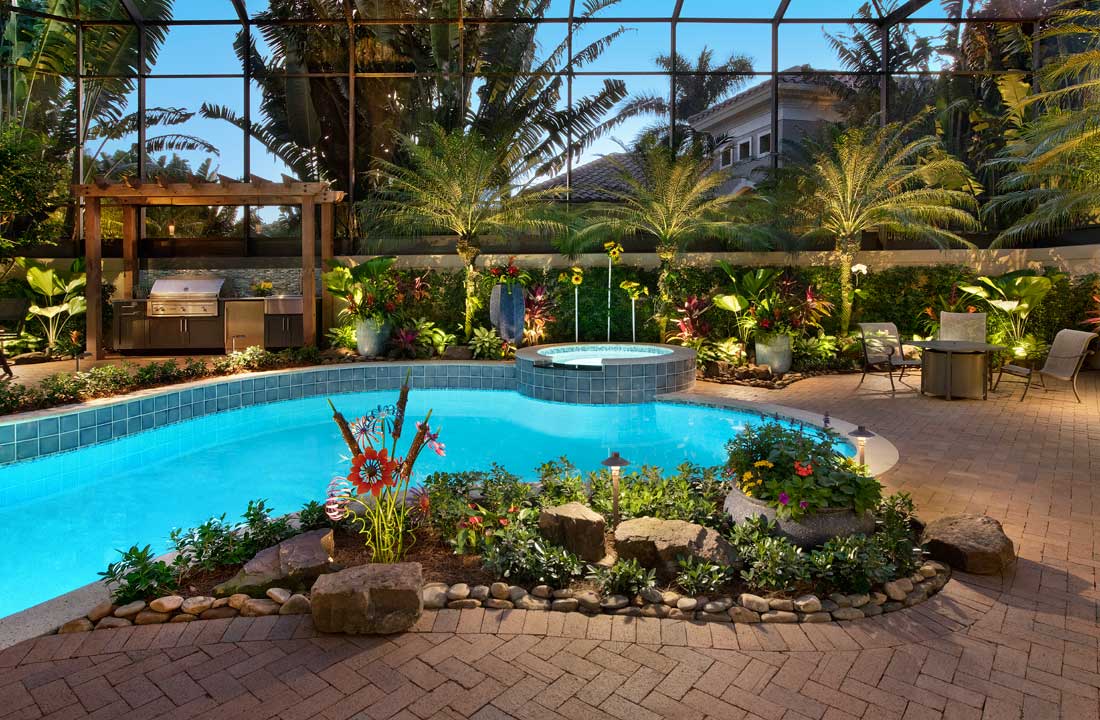 If the home is considerably smaller than you desire, you'll want to add space by going either up or out. Before considering going out with a room addition, however, you'll need to make sure the home doesn't already sit too close to the property lines. Zoning ordinances have tolerances for how close a home can be to the property line, the street, or any utility easements. Before planning to add a second story, have a qualified professional inspect the foundation of the home to make sure it can withstand the added weight.
One idea for adding living space without going up or out includes remodeling an existing garage. Always check with the Homeowners Association to see if they allow the types of renovations you want.
With the beautiful weather South Florida has year-round, you may consider adding additional outdoor living space to give your family more room. An outdoor kitchen and patio off the back of the house give you more space for entertaining friends and family.
Does the House Have Good Bones? Find Out with an Inspection
You've probably heard the adage, "It's what's on the inside that counts." The same holds true for homes. What may appear to be a well taken care of home on the surface, with recent upgrades like granite countertops and smart appliances, may be neglected where it counts. If the market is stable, take the time for a home inspection before committing to buy. Adding an inspection contingency into your contract allows you to renegotiate or cancel the offer should the inspector find major issues with the home.
Having a whole house remodel figured into your budget is one thing. But finding out after the fact that you need another $50,000 for a repair job you didn't see coming can be devastating. If you were counting on the budget to cover things like your master closet upgrade, his and her showers, or a home theater, one of those features may need to go.
Items to include in a home inspection include:
Electrical system
HVAC system
The roof
The foundation
Signs of rot, moisture, and termites
Items that require special remediation like mold, lead-based paint, and asbestos
Layout versus Finishes
Changing the layout of a home costs more than merely upgrading finishes. Opening up kitchens, knocking out walls, and room additions often require structural changes that add to a budget. To stay within budget, look for a home with a layout you love and upgrade items like flooring, cabinets, and fixtures.
Timing is Everything
With stay-at-home mandates during the coronavirus epidemic, home remodeling projects skyrocketed. Consequently, the demand for remodeling professionals is still high. Don't assume that a design-build remodeling firm will be available the day you close on your home. In fact, it's wise to have someone who could advise you lined up before you even put in an offer.
With that in mind, consider you may be living in your home for a period of time before construction can begin. Or, depending on the extent of the remodeling, you may need to find temporary housing during the construction phase.
Think About Market Value and ROI
As you plan your whole house remodel, consider how it compares with the neighborhood. It's exciting to give a home new life but if other homes in the neighborhood are in disrepair, you may not be able to recoup your investment when it comes time to sell. The best authority on what the market is doing in a particular area is your realtor. Clue her in on your plans and ask exactly how much she thinks the market can afford.
To determine how much equity you could gain from your remodel, price the most updated homes in the neighborhood. Add the cost of your remodel to your purchase price and subtract that total from the value of neighboring homes. The difference is the equity you stand to gain from your endeavor.
If you're not buying your forever home, when the time comes to sell you'll want a good return on the investment you've made. According to Remodeling's 2021 Cost vs. Value report, you can expect to recoup anywhere from 53% to 72% on your kitchen remodel depending on the type of renovation you do and the materials you use. Other home renovation projects that are adding comfort and convenience and helping to increase home values include bathroom remodels, flex rooms, outdoor living spaces, and more.
Remodeling in Stages May Cost You More
The easiest and most cost-effective way to tackle a whole house remodel is all at once. While you have the plumbing exposed for your kitchen remodel, it only makes sense to do the adjoining laundry room project at the same time. Scheduling for your contractor, sub-contractors, and for your housing needs is easier, too.
If you need to do the job in stages, discuss different options with your contractor so you can schedule them in the most cost-effective manner.
The Goal of a Whole House Remodel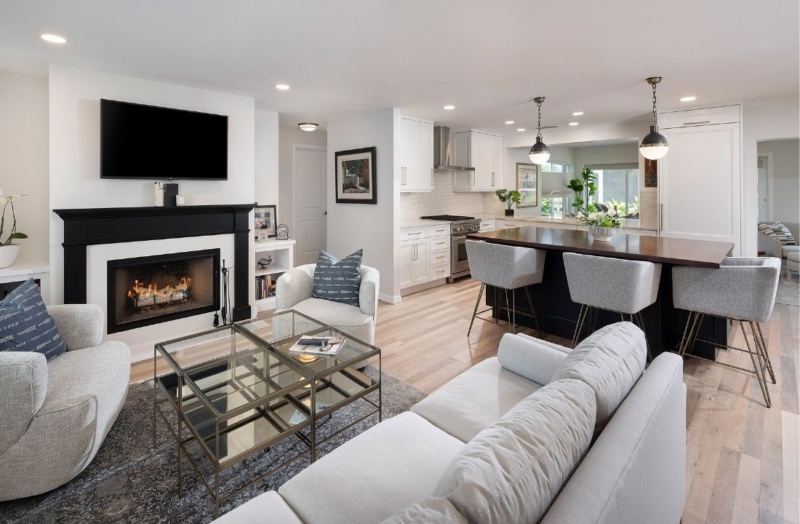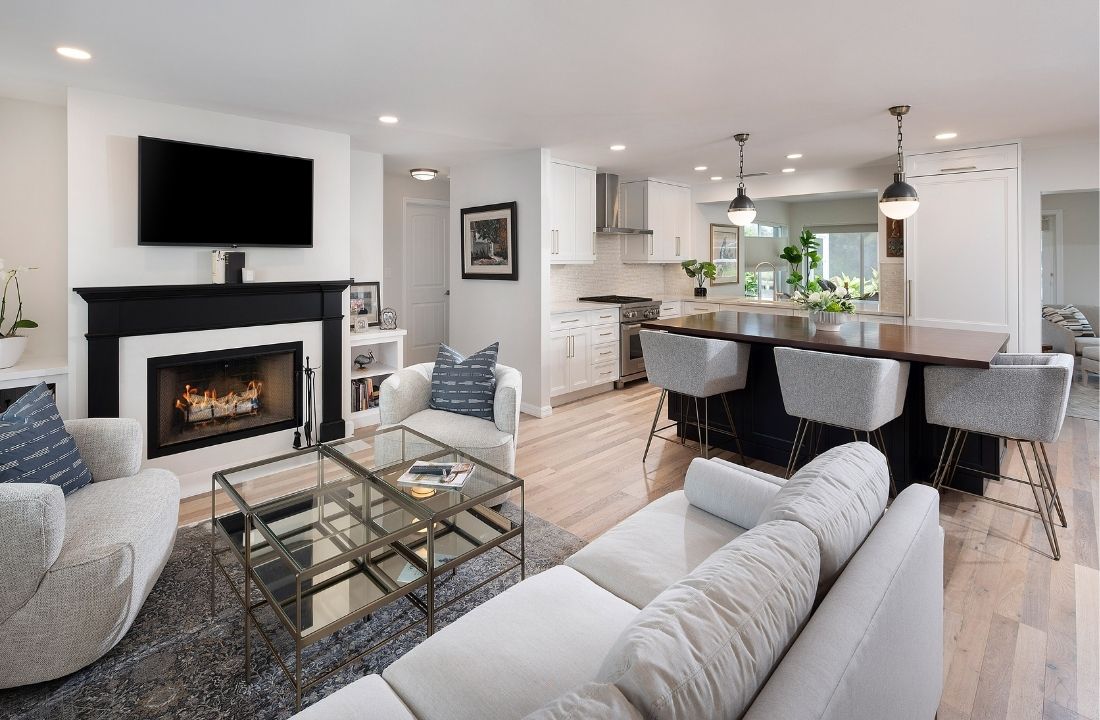 Remodeling the entire house at the same time gives you a clear vision of the end goal. Soliciting the help of a design/builder at the beginning ensures that every stage of the process blends seamlessly with each subsequent stage, without the pressure of matching existing architectural elements.
If you intend to remain in the home for years, a designer will help you foresee what life will look like as you age and your children grow. She'll help you to incorporate a universal design that provides for family members of all ages and abilities. She'll also help you to make decisions based on your budget, the location, and the structural integrity of the home. When you're done, you have a home that fits your family's lifestyle, both now and in the years to come.
Have you found a home to buy but you're just not in love with it? Progressive Design Build specializes in helping you fall in love with your home. From kitchens and master suites to a whole house remodel, they're with you every step of the way. For the latest in South Florida home design trends, subscribe to their newsletter, or reach out now to discuss options for your home's transformation.