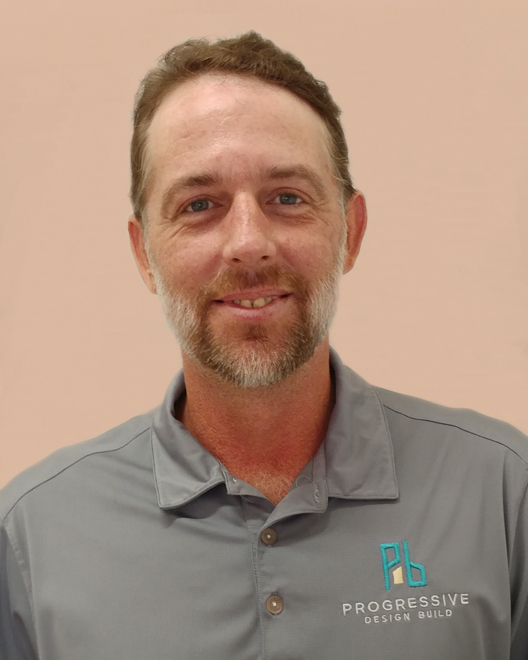 Brian Krommer
Lead Carpenter/Superintendent
One of the most senior members of the construction team, Brian brings a wealth of experience and expertise to the job site—31 years to be exact. Responsible for supervising the activities of the company's field carpenters and independent subcontractors, Brian coordinates the flow of work orders and maintenance requests and tracks the progress and profitability of all projects. Brian also performs all duties of a carpenter or finish carpenter, assisting as needed.
Born and raised in Cincinnati, Ohio, Brian got his start in construction at the ripe young age of 14 in 1987, working as a young apprentice for a home builder/remodeler. From there, Brian kept working his way up, learning the trades and honing his skills as a carpenter. In 2006, Brian moved to the Sunshine State working as a Construction Superintendent. He parlayed his position into a few more superintendent positions and became proficient in custom interior trim, cabinetry design, and finish carpentry before landing a job with Progressive Design Build.
When asked what he is passionate about professionally, Brian replied, "Earning customer loyalty! Seeing the joy on a client's face from start to finish is irreplaceable."
Brian is also deeply passionate about the clients he serves. Building a relationship with each and every homeowner is extremely important to him—at the beginning of a project and long afterwards. One client even joked that they wanted to "adopt Brian" and didn't want to see him go after their project was finished.
When Brian isn't working, you'll find him enjoying the Southwest Florida landscape engaging in water sports, fishing, and visiting with friends and family. And, don't hold it against him folks, but Brian is also a die-hard Cincinnati fan. His loyalty lies with his hometown state, cheering on all his favorite sports teams—the Cincinnati Reds, Bengals, Xavier University basketball, UC football, and FCC (Football Club Cincinnati). Brian also actively supports colon cancer research. He is in the process of starting a foundation, in his loving sister's memory, in a fight to end colon cancer.