Bathrooms are at the top of many homeowners' remodeling wish lists, where a popular trend is to transform the master bathroom into a beautiful, serene, spa-inspired retreat. The lucky among us who have visited spas before know how a well-designed spa can lower blood pressure and induce a feeling of calm and relaxation. But how do you create a spa bathroom oasis in your own home?
Drawing from our decades of remodeling experience, we've curated a list of features, materials, and amenities to consider as you plan your ultimate spa-like bathroom transformation.
SCHEDULE A CONSULTATION WITH OUR TEAM TODAY!
Open Floor Plan
An open layout offers maximum flexibility and adds a curated quality to the space no matter the size of the bathroom, so removing a wall or adding square footage is a good first step toward creating the feel of a spa. Floating the vanity and toilet off the floor and incorporating curbless showers are additional ways to achieve an open, spacious feeling.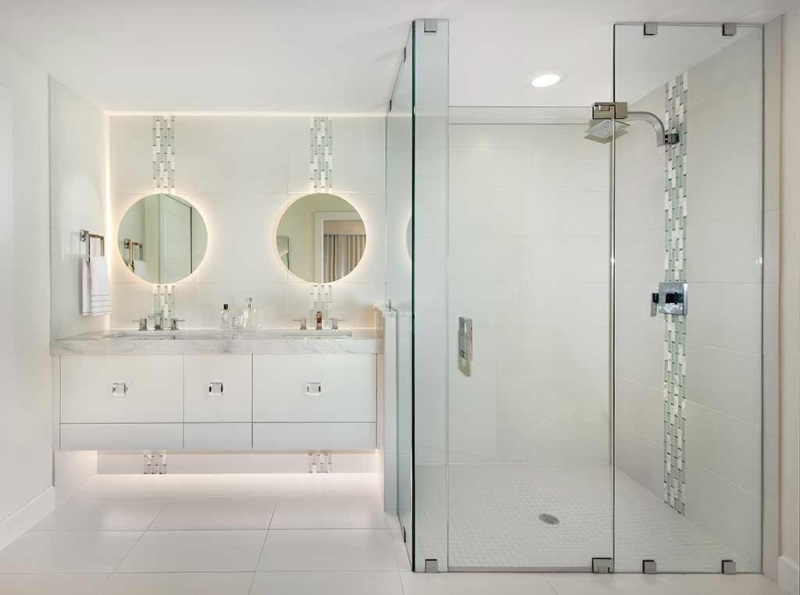 Layered Lighting
Lighting is important when you want to evoke a feeling of soothing relaxation. You will want to consider all types of lighting as you plan your bathroom remodel. Task lighting like mirror sconces and overhead down lighting are perfect for grooming needs. Dimmer switches and under-cabinet lighting help create soothing ambiance, while a statement-lighting piece like a chandelier or modern decorative light fixture can add the perfect finishing touch. Moreover, nothing can beat natural light, so expanding existing windows, adding more windows, or even installing a skylight, if possible, would be a great way to go!
Clean Lines
Spas are well known for minimal clutter and clean lines, and there are a variety of techniques for integrating these principles into your spa bathroom remodel. Integrating both open and closed storage in your new bathroom will allow you to keep personal items private, while open storage allows you to display luxury-spa items like soaps, salt soaks, and pretty jars of lotions. Open storage can also be used for easy access to those large, fluffy towels spas are so well known for. And integrating storage niches, whether in the shower or near the bathtub, is another great method to keep things out of the way but still within easy reach.
Embrace Earth Tones and Materials (or Not)
Many spas embrace a Zen sensibility by using muted earth tones and natural elements like river rock, cedar, and bamboo. Of course, everyone has their own design preferences and tastes, and ultimately, you'll decide what evokes a calming, spa-oasis feel for you. For some, that may be a sleek, modern, all-white bathroom; for others, that may mean a space with lots of colors and different textures.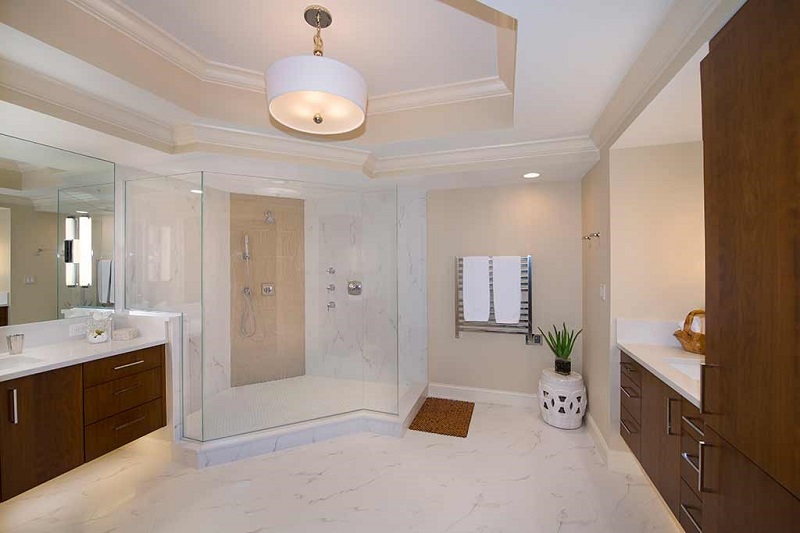 Up the Ante on Amenities
Nothing says "spa" quite like a feature-filled shower with steam, aromatherapy, dual hand-held heads, and a rain shower or an oversized soaking tub with a soothing water feature. Other ways you can incorporate the spa experience into your new bathroom are with an integrated sound system to play those soothing spa sounds, built-in niches for candles, and heated towel racks, just to name a few!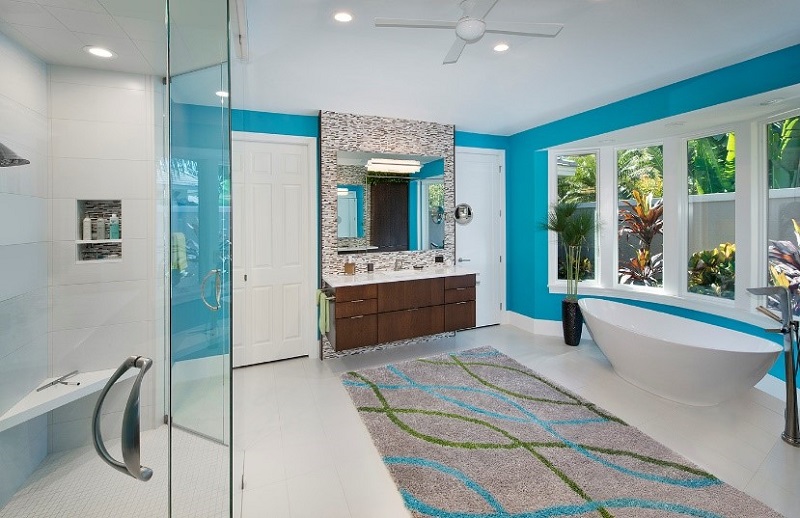 For more inspiration designing bathrooms, check out Progressive Design Build's portfolio. At Progressive Design Build, we're full of exquisite design ideas for every room of the house.
Or, if you're ready to take that first step toward designing your very own spa bathroom, contact Progressive Design Build by completing our online form or calling us at 239.939.5411.