Youth is indeed wasted on the young, which leaves plenty of great living for Boomers like you and your partner. As empty nesters and retirees you've done your duty for kids and career. You're finally ready to indulge yourselves by living in the house of your dreams! And no place is better suited than the Sun Belt, where six of the ten hottest and most "booming" spots for retiring with style are in Florida, with Fort Myers at #2. So why wait? Now's the time to renovate!
Every day 10,000 Americans reach retirement age, and far more renovate their homes. But questions abound as to the best way to go about a project as big and as exciting as remodeling. Here we'll review what homeowners like you think about moving to a new house vs renovating the one they have, and discuss today's hottest trends from home offices to luxury and outdoor spaces. Along the way we'll consider ideas for making your current home your best and last.
Trend 1: Should We Stay or Should We Go?
If you stay there will be trouble, as the song goes, and if you go there will be double! If nothing else, the popular tune suggests that the path of least resistance is often the wisest and most economical. That's clearly the case when it comes to Boomers such as yourself, more than half of whom opt to stay in their home and renovate rather than move or downsize. The same survey also reveals that nine out of 10 owners are eager to make improvements to their current home.
Staying and renovating the home you already have also makes sense from a financial point of view, since two-thirds of Boomers surveyed reported that home values were going up in their area. A similarly high percentage of homeowners revealed they were financing these renovation projects with home equity loans or refinancing. They also agree that now's the time, as more than half surveyed were remodeling within a year.
Trend 2: Living Large and In Charge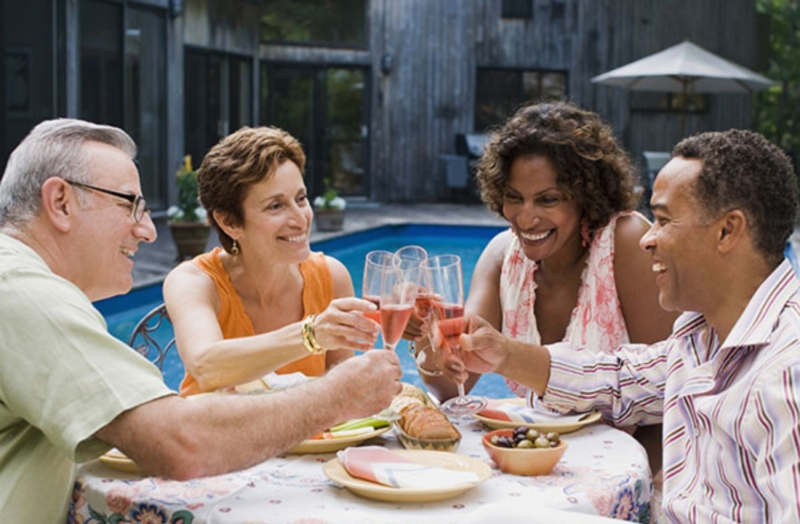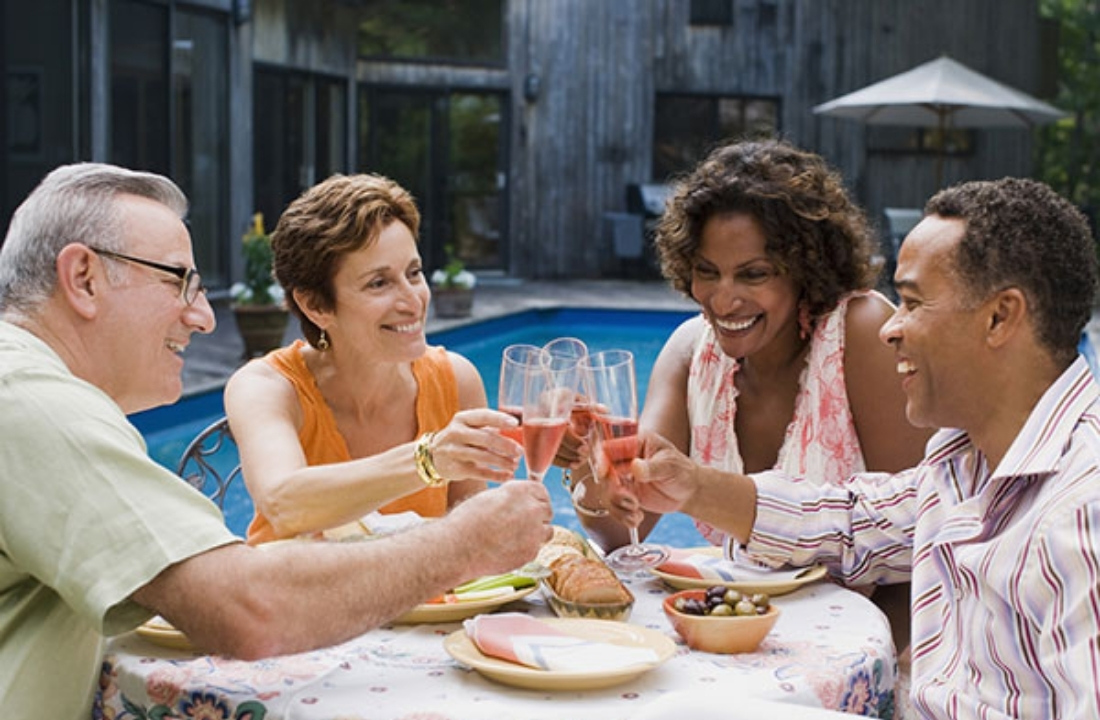 Your home is your castle, so not surprisingly Boomer kings and queens are using this time to make improvements that boost the luxury and convenience of their realms. At the top of the wish list is bathroom remodeling, replete with a blend of spa experience (dazzling lighting and tiling, sparkling new fixtures, and built-in audio) and universal design to ease you into making a "now home" into a "forever home" (shower seats, bench bars, and low or curbless shower floors).
Second only in Boomer popularity is the kitchen, ripe for a remodel that boosts open spaces, easy access, and ample storage. Bold combinations of innovative design, high end materials, stunning lighting, and advanced technology will transform your kitchen into an endlessly vibrant living space for food prep, cooking, eating, and entertaining. Boomers are best at blending work and play, and nowhere does that better come to life than in an expertly remodeled kitchen.
Trend 3: A Wonderful Way to Work from Home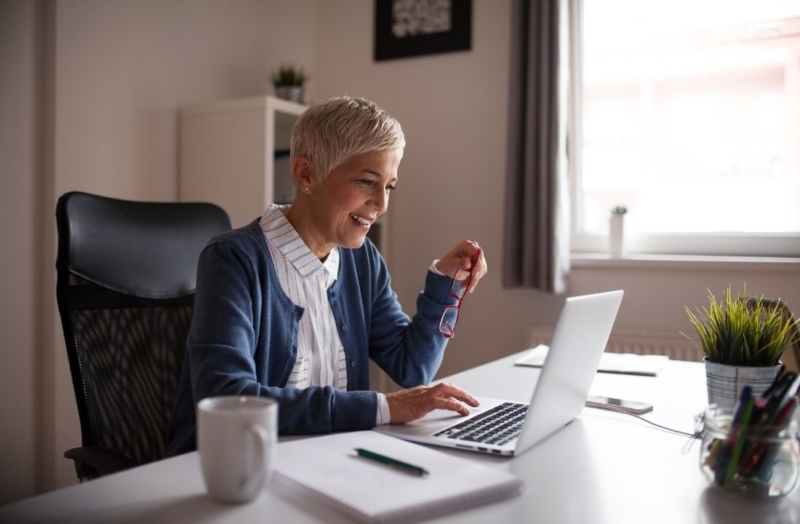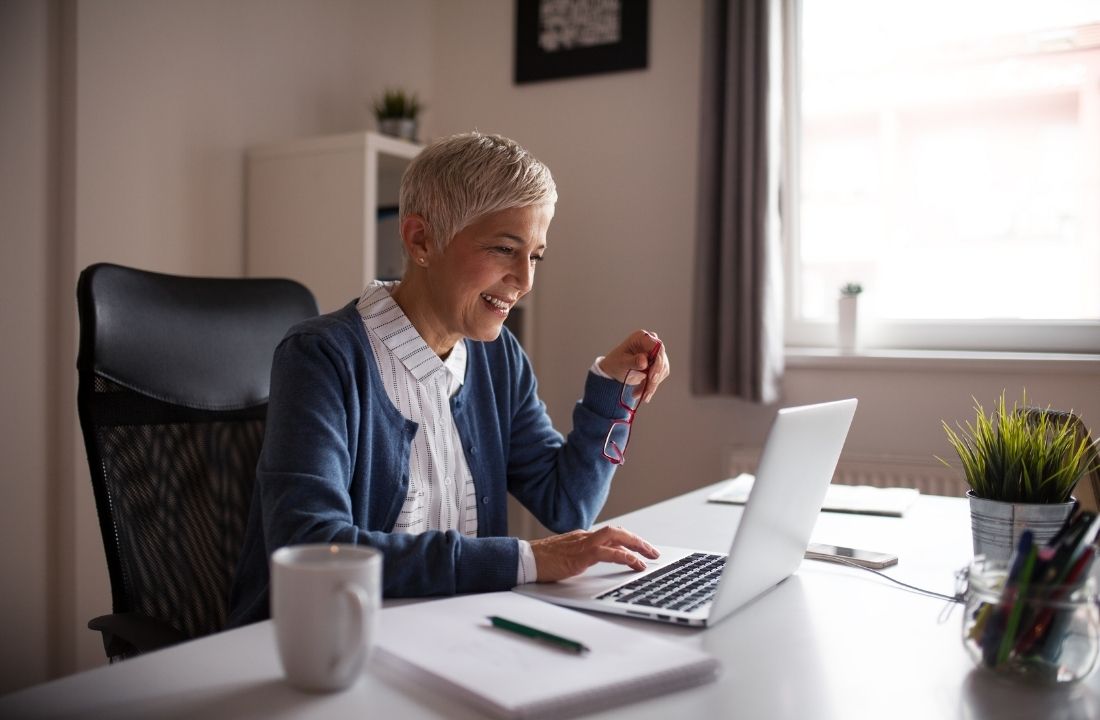 Unlike your parents who stopped working at retirement age, or your kids who often have no clue what they want to do when they finally grow up, as a Boomer you're healthier and more active than ever before. That means in one form or another, part time or full time, you're likely one of the four out of five Boomers who'll keep working jobs that give freedom, satisfaction, and connection. That makes creating your perfect home office top on the home renovation list.
Partner with a trusted contractor to design and build the ideal home office for your unique needs. Make sure you find the perfect place in your home, plan an efficient and comfortable layout, and accommodate yourself with the very best furniture, high quality office equipment, and layered lighting. A great home office strikes just the right balance for you and your family between work and play, and sports a look that seamlessly blends into the rest of your home.
Trend 4: Making the Great Outdoors Even Greater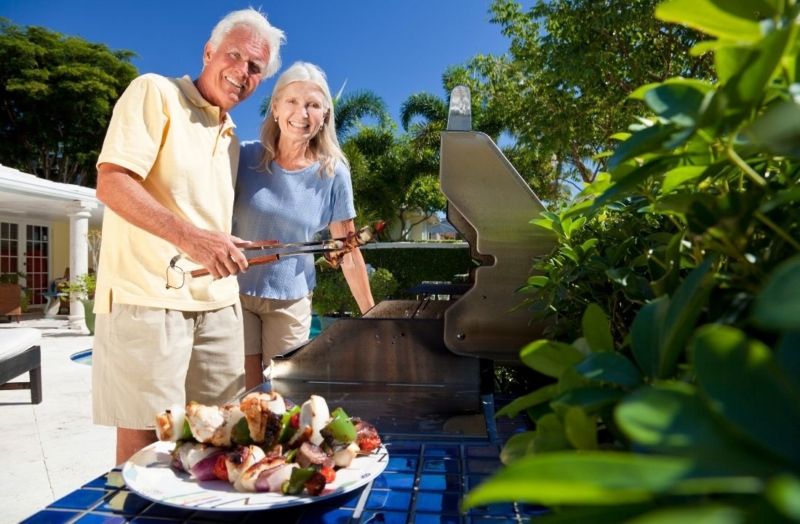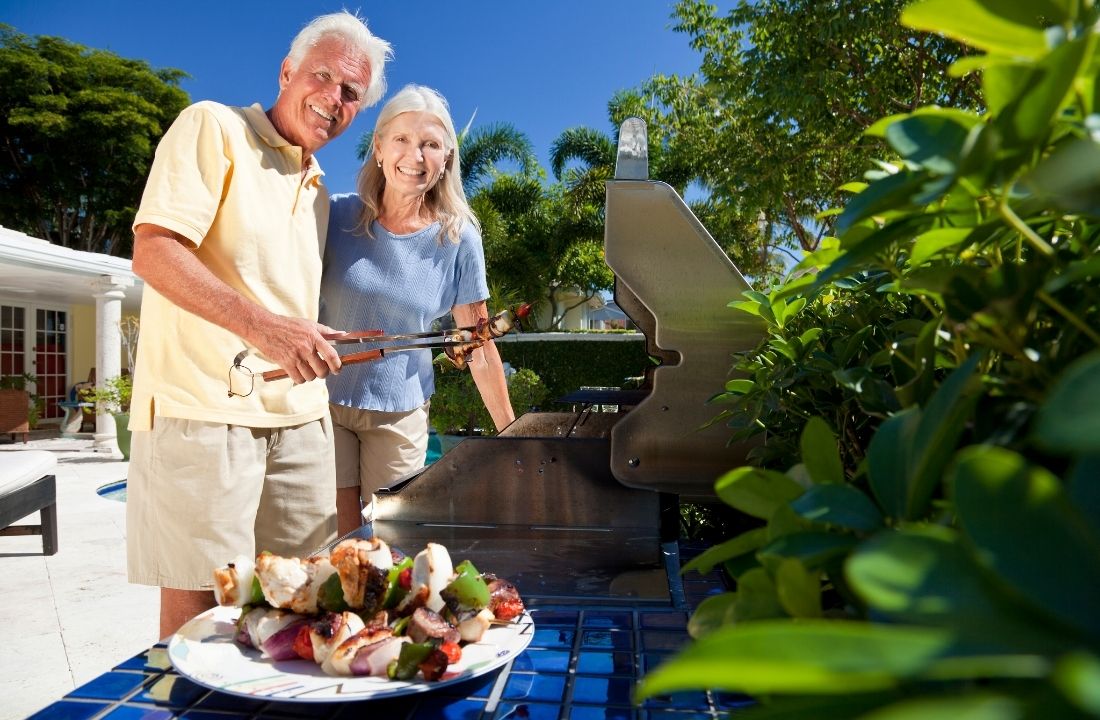 Everyone seems to be spending more time at home these days than ever before, especially Boomers in Florida who enjoy spacious yards and wonderful weather all year round. Another survey revealed that along with bathrooms and kitchens, Boomers love to improve their outdoor spaces, doing so with lovely open landscaping arrangements requiring minimal maintenance. The sky's the limit for creating outdoor bars, cooking areas, gardens, and entertainment spots!
Partner with a trusted contractor to design and build your ultimate outdoor experience. A great way to balance luxury with convenience outside is by choosing a stone base or artificial turf instead of high-maintenance grass. Expansive deck and patio layouts are fun and easy, plus give you and your remodeling experts plenty of room to expand your indoors into the great outdoors with wet bars, kitchen areas, fire pits, and if you have the room a pickleball court.
Trend 5: The Last Home You'll Ever Need to Own
Florida Boomers have it made: some of the best weather in the country, and homes perfectly suited for the age 55 and over population who look forward to their next home purchase being their last. According to the National Association of Home Builders, more than 40% built today have a first-floor master suite, reflecting a universal design trend perfect for Boomers who prefer to renovate than move. Options abound, especially if you partner with an innovative contractor.
Working together, you can evolve your home to meet your evolving needs. Keep safety top of mind: ensure non-slip floors, excellent lighting, and minimized obstacles in all your living spaces. And don't forget how convenience can be synonymous with luxury: expansive room layouts, wide doors and hallways, easy access ramps, and high end "smart" appliances. From minor tweaks to entire room additions, universal design can design your comfortable future.
Trend 6: Choose a Trusted Design-Build Contractor
An award-winning luxury design-build remodeling firm proudly serving Boomers like you across Southwest Florida, Progressive Design Build has a well-deserved reputation for innovation at the highest levels of design and customer service. Driven by a leadership philosophy where people make the difference, they ensure 100% accountability through accurate estimates, full transparency, compassionate staff, ease of service, and satisfaction guarantees.
Progressive Design Build specializes in exactly the kind of renovations perfect for your universal design needs. Take a look at their portfolio of exciting Florida remodels to ensure your last home becomes your best home. Sign up for their newsletter to stay on top of the latest renovation trends, and don't hesitate to reach out to them directly. They can't wait to hear from you and help bring to life your exciting new bathroom, kitchen, office, or outdoor living space!