Ian was the most destructive hurricane to hit Southwest Florida since 1935, and our entire region is still reeling from its aftermath. Tens of billions of dollars in damage have hit cities from Fort Myers to Naples to Bonita Springs, with thousands of homeowners like you now faced with the daunting challenge of cleaning up the mess the ferocious storm has left behind.
As Floridians, we endure storm damage regularly – but the severity of the recent impact is unprecedented. Compounding the incredible stress of surviving a natural disaster of this magnitude is the hassle and uncertainty of trying to find a reputable and trustworthy contractor to help repair and rebuild your home.
Given everything you're worrying about these chaotic days after such a natural disaster, the very last thing you and your family want to deal with is a bad situation getting any worse. So here are five practical tips to help protect your best interests, reduce your anxiety, and ensure your wonderful home is restored to its pre-Ian state – or, better still, made even better.
Tip #1: Assess Damage and Remove Debris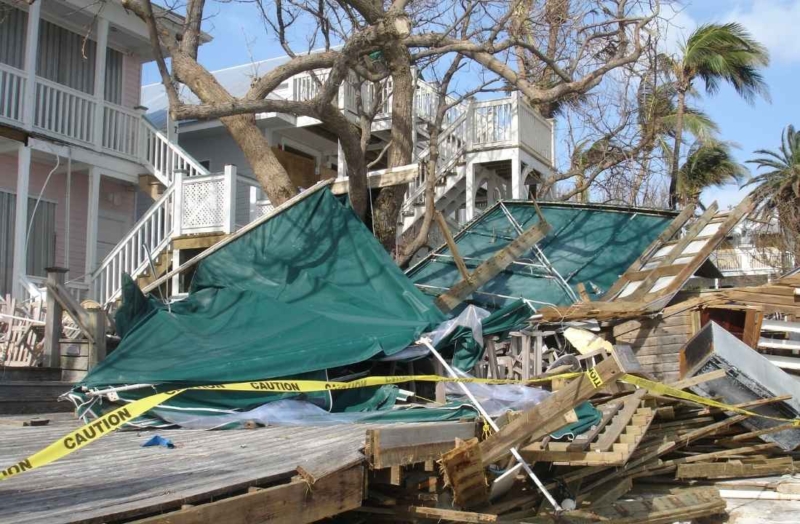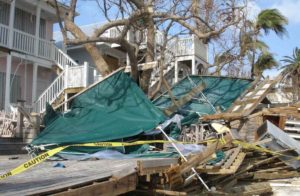 After the immediate shock of the storm has lessened, you will need to conduct a thorough damage assessment. It's also vitally important to keep in mind that danger remains when you do check for damage. Any hint of structural damage should be noted to keep you and your family protected from a collapse. Only fix the essentials at first to assure your basic safety.
Once secure, make sure to photograph all the damage to your property and home as quickly as possible. Be as detailed and thorough as possible given the circumstances. Again, be careful throughout the documentation process since areas of your house may have become unstable, and materials will continue to shift as the storm subsides and the dust and debris slowly settle.
Don't hesitate to call your insurance company immediately. The longer you wait, the more difficult it becomes to make claims. Participate in any inspections, learn their timeline and other expectations, and check out the Federal Disaster Loan Program in case you qualify and can benefit. Most importantly, know that you're not alone, with help just a phone call away.
Tip #2: Avoid Trying to Remediate Your Home by Yourself
That said, the temptation to remediate your home after a natural disaster is strong, with many people believing such an approach saves time and money. Given what's involved in clean up and storm repair – especially after a historic hurricane like Ian – a much better idea is to hire reputable professionals with a proven track record to effectively handle the many complexities.
Not only are the tasks ahead complicated and daunting, but they demand specialized expertise. For example, most insurance companies require properly processed certification if they'll continue to insure your home in the future. A capable clean-up company can work directly with your insurance adjuster and ensure all your needs are successfully met throughout the process.
Clean-up is just the beginning, though. Hiring trustworthy experts in storm damage restoration and mold removal are equally vital. Given the extent of your hurricane destruction and the size of your home, you might also want to consider partnering with a local construction consultant to help ensure such a complex project is done efficiently and economically the first time.
Tip #3: Hire the Right Remediation Company
The next stressor to overcome is hiring a knowledgeable and experienced team to get the job done right. By asking the correct questions and insisting on direct answers, you should be able to vet a remediation partner who is proven and competent. For starters, find out how long they have been in business if they are properly certified, and how broad their overall services are.
Another important criterion is the depth and breadth of their experience working with insurance companies and the extent of their knowledge about tapping into government funding and other forms of disaster relief assistance. Billions of dollars of Federal funding have poured into the Southwest Florida area, so make sure your restoration partners get whatever is coming to you.
Once these upfront prerequisites are assessed, a few early signs reveal quite a bit about any potential partner you choose. Although obvious, reputable companies will make extra sure your home is completely dry before any work starts; good partners will also do a comprehensive inspection of your entire home and not only tackle what is obvious at first blush.
Tip #4: Find and Remove All Mold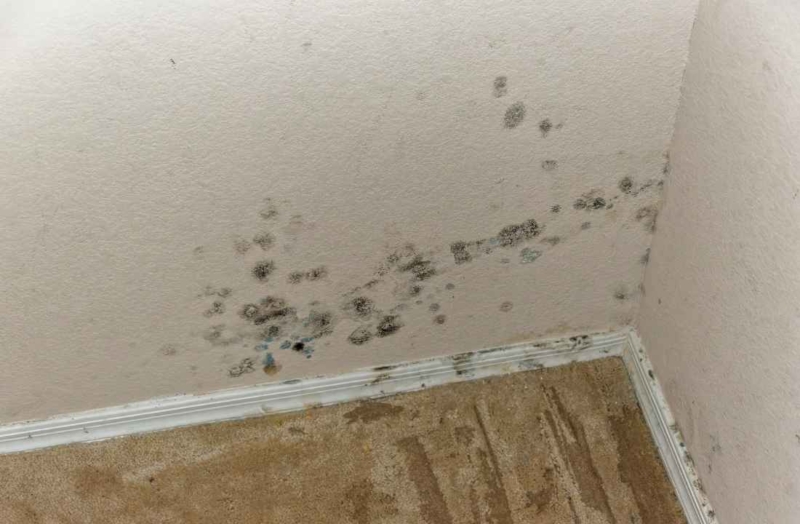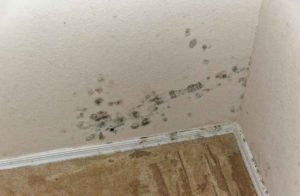 As a Southwest Florida homeowner, you're likely already aware of the dangers of mold. Various strains, including Stachybotrys Chartarum (a greenish-black mold that might grow on storm-drenched drywall or sheetrock, ceiling tiles, and other materials when water-damaged by a storm), can create highly dangerous chemicals called "mycotoxins."
The risks of dangerous molds are high for your entire family, especially sensitive younger children and immunocompromised seniors. These mold risks mount considerably after a major hurricane like Ian, when storm surges send moisture everywhere, disrupt and dislodge infrastructure, and create pools of standing water that become Petri dishes for organic toxins.
So make sure that your clean-up and storm repair company has extensive experience finding and eliminating all potentially risky molds wherever they might form, and do so before any small or extensive storm repairs are made. Ask whomever you partner with to substantiate their experience and describe exactly how they plan to find and destroy these dangerous organisms.
Tip #5: Remove All Water and Moisture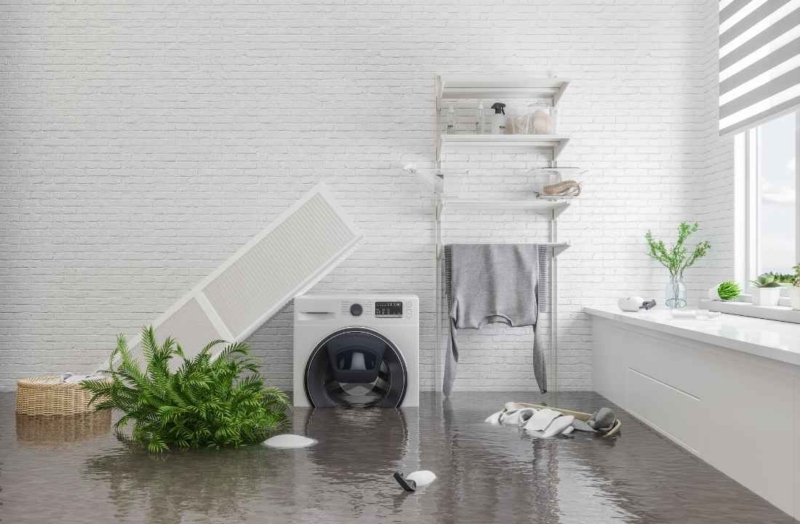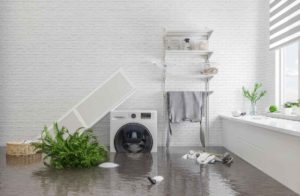 Not only is moisture the ultimate breeding ground for dangerous molds, but overall water damage can be the worst consequence of a storm – especially one of Hurricane Ian's magnitude. Not only did Ian deliver literally feet of rain, but propelled gusts of winds exceeding a hundred miles per hour, saturating every surface as it tore down walls and roofs.
Fresh water is bad enough, compromising and entirely ruining everything in your home from furnishings to infrastructure, while Gulf salt water is abrasive and many times worse. Torrential downpours, coupled with gale-force hurricane winds, can inundate your home with both types of water, compounding the damage and making your restoration process all the more complex.
As we've seen, standing water is also a big problem. Not only are pools of water damaging to your home's materials, but they are a source of bacteria and various diseases and can add to your possible mold problem. A qualified remediator will first ensure a completely dry home before performing any additional cleanup for storm repairs. Personally inspect their work to be sure.
Bonus Tip: After the Clean Up – Storm Repair with a Proven Design Build Firm
An award-winning luxury design-build remodeling firm that proudly serves Southwest Florida, Progressive Design Build has the well-deserved reputation you need to help your recovery and repair after a catastrophe like Hurricane Ian. Progressive ensures 100% accountability through accurate estimates, full transparency, compassionate staff, and satisfaction guarantees.
Progressive Design Build specializes in whole house, kitchen, and room additions and is a trusted expert in remodeling entire homes. See their client testimonials on how Progressive has applied its leadership philosophy to put homeowners like you front and center. Ask for their newsletter, or reach out directly. After Ian's tragedy, Progressive is poised to partner with you and your remediator to turn a nightmare into a Dream Home for you and your family.