In the world of home remodeling and interior design, striking a balance between trendy and timeless styles can be challenging. Design trends come and go, with many quickly fading away. Yet others endure the test of time, maintaining their appeal for decades. The key is to find the right balance.
This article examines how Southwest Florida homeowners can ensure their homes remain stylish and elegant without falling victim to short-lived fads. As a result, you can enjoy a luxury home makeover that leads to timeless appeal and long-lasting value.
Design and Build a Timeless Kitchen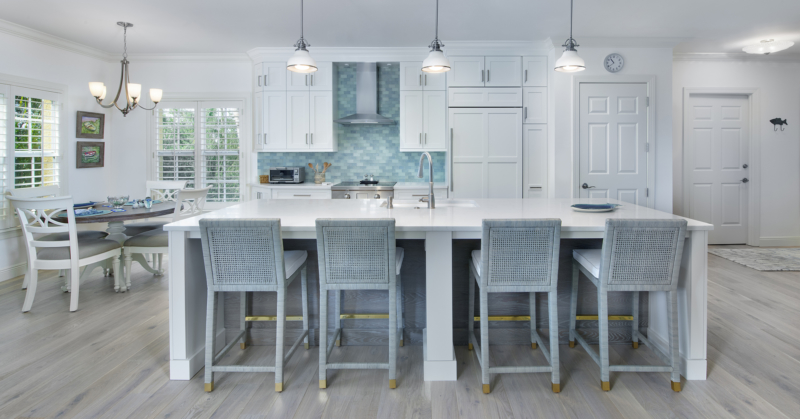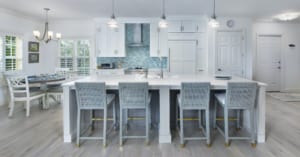 As the heart of the home, your kitchen requires a luxury design that is both functional and aesthetic while embracing the benefits of modern technology.
When it comes to cabinetry, opt for classic designs that will become ageless rather than dated. Shaker-style cabinets or midcentury modern are good choices as they offer a classic, versatile look that complements various design styles. The lighter in tone, the better.
Choose a subtle but stylish backsplash. Consider materials like subway tiles, marble, or natural stone in neutral shades to create an evergreen appeal. Avoid overly bold patterns or colors that may become outdated quickly.
And as for appliances, think about stainless steel, a material that has staying power and is a staple of both traditional and modern kitchens.
Combine Neutral Colors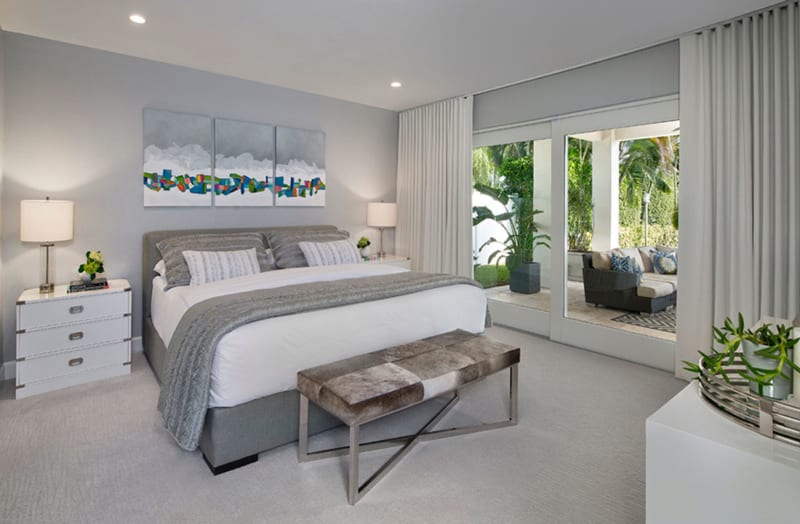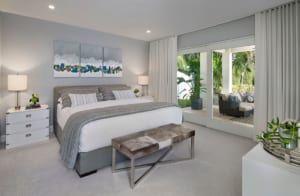 Neutral colors may sound boring, but they play a powerful role in luxury interior design. They contribute to a calming and sophisticated atmosphere while guaranteeing a timeless aesthetic.
Aim for a harmonious color palette. Select a range of neutral colors that work well together, such as whites, grays, beiges, or earth tones. In so doing, you'll find you have greater room for variety.
You can add further visual and tactile interest by incorporating different textures, such as wood, stone, or textiles, that complement your color palette.
And don't forget the all-important accent colors – but use them sparingly. While neutral colors form the foundation of a timeless design, adding small pops of color through accessories, artwork, or textiles can bring a space to life.
Consider how the accent colors can be easily updated as trends change.
Expand Your Living Space with an Indoor/Outdoor Concept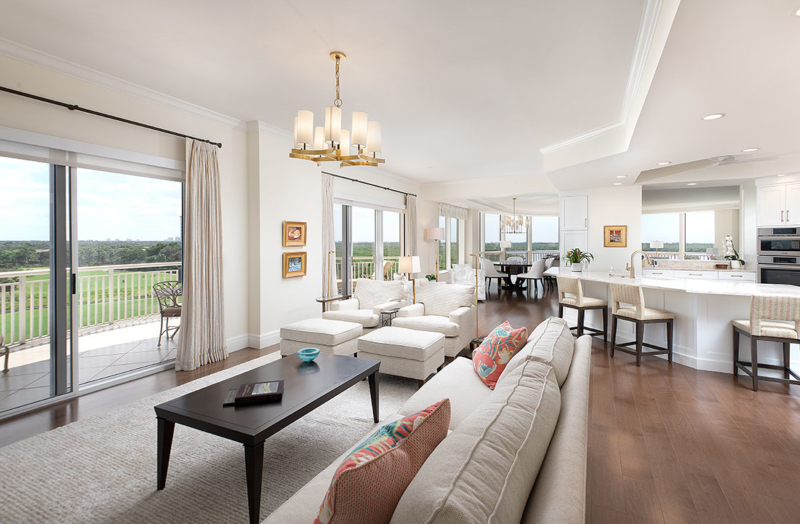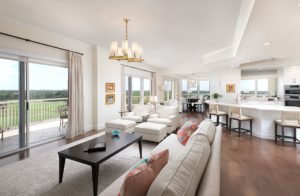 Indoor/outdoor living is increasing in popularity, and we see this trend as one that's here to stay. With the region's beautiful climate and scenic views, this natural way of living offers a bountiful selection of fabulous design options and lifestyle perks.
The partition in a blended living area is typically created with sliding or folding glass doors. When opened, the doors connect your indoor space to outdoor spaces like patios, decks, or gardens. They also contribute to better natural light and air circulation.
When designing an indoor/outdoor space, it's important to blend indoor and outdoor design elements—for example, using consistent flooring materials and furnishings inside and out. This cohesive approach will make your home feel larger and visually more harmonious.
Incorporate Custom Built-ins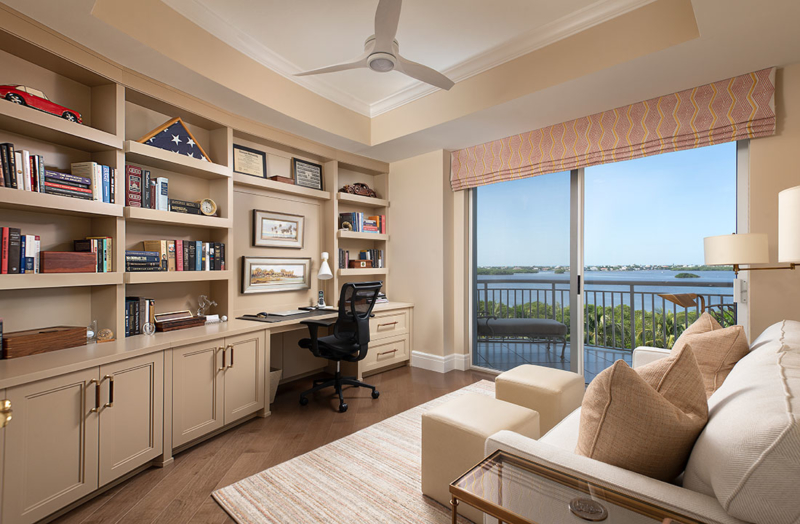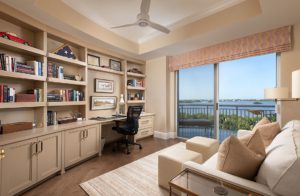 Custom built-ins offer an efficient way to add storage, functionality, and timeless character to your home and can be tailored to your specific needs.
There are wide varieties of built-ins, depending on the function and the space. For example, you can add custom bookshelves, display cases, and cabinets to just about any room including kitchens, bathrooms, living rooms, and home offices.
Built-in entertainment centers can house your television, audio equipment, and media collections and hide them when not in use.
Built-in benches, window seats, coat racks, and storage cubbies are ideal for mudrooms, hallways, and kitchens, providing a practical and stylish solution for keeping the spaces free from stray shoes, coats, dog walking accessories, and even golf clubs.
Prioritize Storage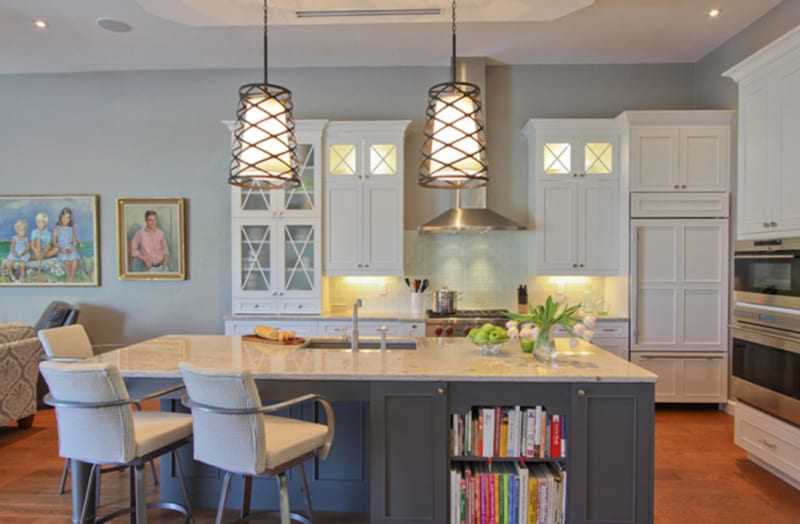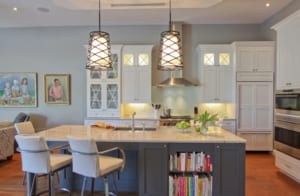 Storage can make or break a home. Too little storage, and things get chaotic. As a result, one of the primary reasons homeowners choose to remodel their homes is to gain additional storage space.
To ensure your Southwest Florida home remains organized, efficient, and visually appealing, consider prioritizing storage during the design phase of the remodeling process.
You can achieve this by maximizing cabinet space, utilizing corner spaces, installing a kitchen island, investing in custom bathroom cabinetry, and even opting for multi-functional furniture such as beds with built-in storage and ottomans with hidden compartments.
Utilize Universal Design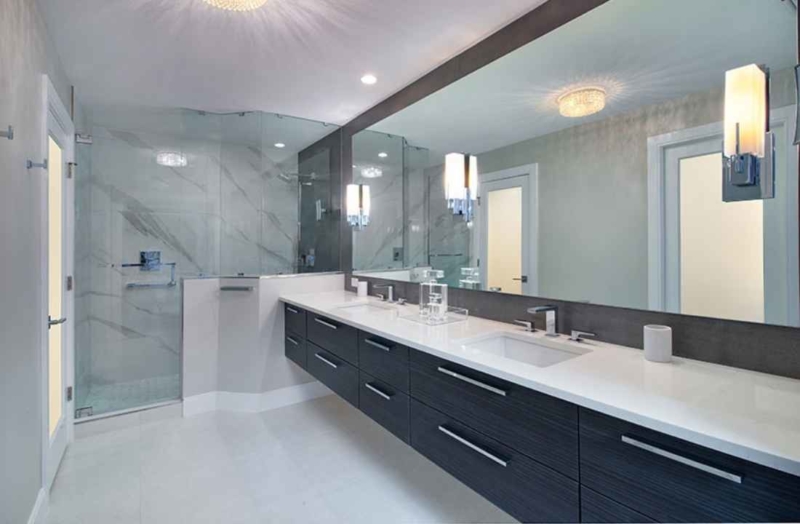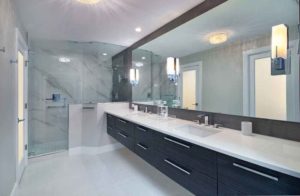 Smart remodeling choices include decisions about the long-term future and how your home remains functional and adaptable as your needs change over time. This is the philosophy behind Universal Design which focuses on the development of spaces that are accessible, safe, and comfortable for everyone, regardless of age or ability.
Universal Design principles are not just about aging. They cover all potential phases in our lives and the needs of our guests, as well as the value of the property when it comes time to sell.
The most common Universal Design principle is that of easy access to the property for wheelchair users, strollers, or individuals with limited mobility. Step-free entrances are ideal here.
Wider doorways and hallways, lever-style door handles, adjustable countertops and cabinetry, walk-in showers with grab bars, and non-slip flooring are also universal design elements your designer can help you incorporate into your dream home remodel.
Get Wired for the Future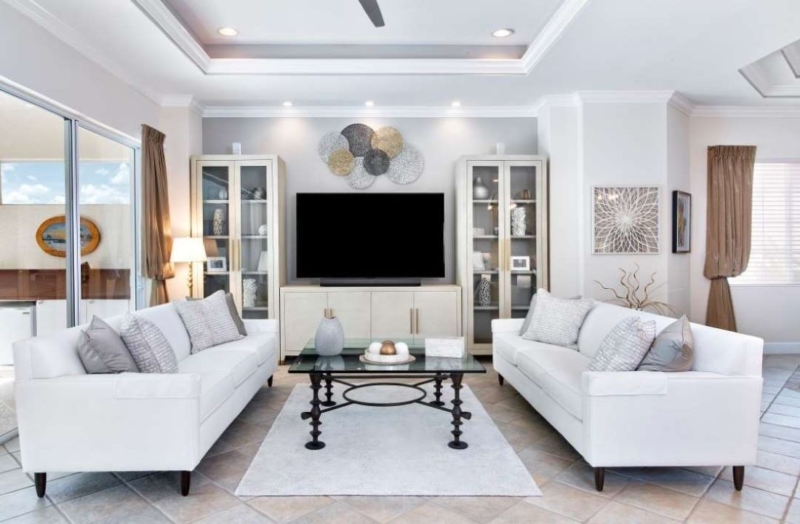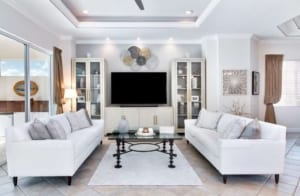 Smart technology is advancing at a rapid pace. Ensuring your home is wired and equipped to handle the latest innovations will keep it functional and up to date for decades to come.
A core method of future-proofing your home is the installation of structured wiring (also known as future wiring). This centralized system distributes audio, video, data, and other signals throughout your home, incorporating current and future technologies.
Smart home automation has been here for a while but will likely see significant advances in sophistication. Consider incorporating systems that control lighting, heating/cooling, security, and entertainment devices, that can be easily upgraded and adapted as technology evolves.
Design Flexible Spaces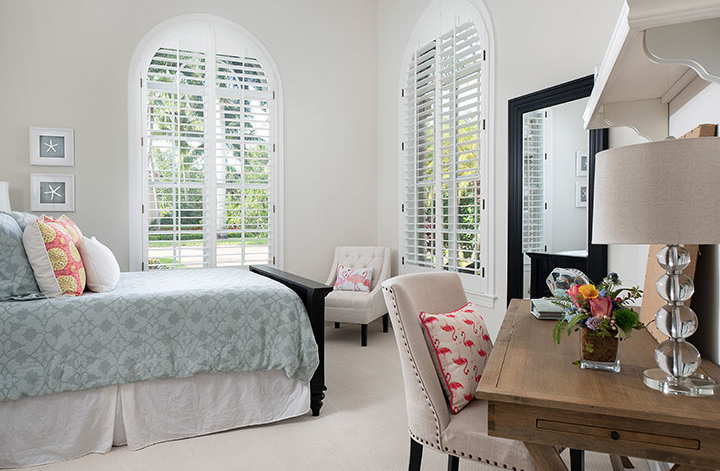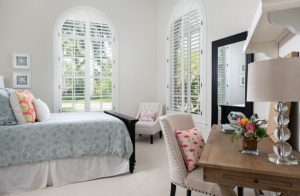 Flexible spaces in the home are areas designed to serve more than one function. These versatile spaces can serve multiple purposes and easily transition as your requirements evolve over time. As such, they lend themselves to a timeless look and appeal.
Open-concept layouts are an example of flexible spaces. These open-plan designs facilitate seamless transitions between living, dining, and kitchen areas, enabling you to rearrange furniture and adapt the space to suit your needs.
Multi-purpose rooms also fall under the definition of flexible spaces. For example, a home office can double as a guest bedroom, while a playroom can quickly be converted into a yoga area with the correct planning and storage solutions.
Know Where to Go Trendy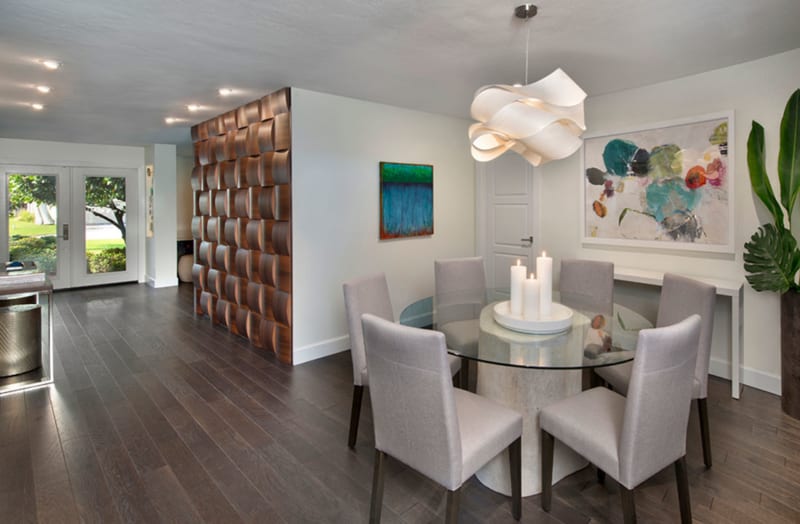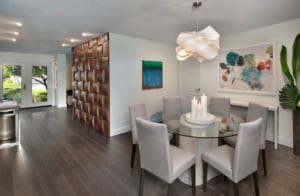 While timeless design is key to ensuring your home remains stylish and functional for years to come, it's also nice to infuse your personality and some current trends into your space. The trick is incorporating trendy elements in smaller areas that add depth and pop and can be easily updated without significant expense or effort.
Areas to consider adding trendy elements include a powder bath (powder room), nooks and niches, accent walls, kitchen pantries, built-ins, and even the ceiling!
In fact, this latter option, often referred to as the "fifth wall," is a much-underutilized place to install unique and exciting light fixtures, molding, or paint treatments that you can update with minimal effort if your tastes change. Take your interior remodel to new heights with these top 7 ceiling treatments.
Your trusted design-build team of experts will help you with these decisions.
Luxury Home Remodeling in Southwest Florida
Progressive Design Build is an award-winning, luxury design-build remodeling firm serving Southwest Florida. Whether you're looking to enhance an indoor or outdoor space – or create a new one – we're the team that can get the job done.
Progressive Design Build is a trusted expert in custom home remodels, from kitchens and bathrooms to whole house and outdoor living projects. You can rely on our seamless processes and exceptional customer service to deliver on-time and on-budget results.
Ready to talk about remodeling? Reach out directly to schedule a free consultation.
Not quite ready? Sign up for our monthly newsletter, view our portfolio, and follow us on Facebook and our other social media for brilliant design ideas and inspiration.