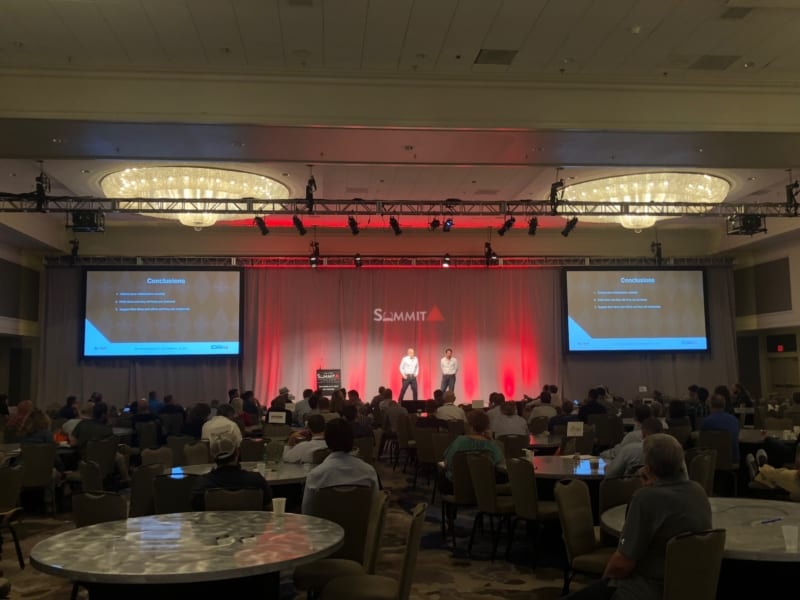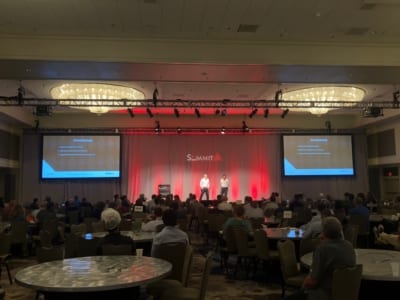 Bonita Springs, FL, October 1, 2018—Mike Spreckelmeier, Owner & President of Progressive Design Build, along with Dave Wherry, Progressive's Marketing Director & Vice President, returned last week from the annual Remodeler's Summit, an industry think-tank event in New Orleans where top remodelers convened to discuss and explore the latest industry trends and provide mutual input. Mike and Dave attended the three-day event with a group of colleagues from Wisconsin, Massachusetts, California, Illinois, Indiana, Pennsylvania and Washington, among other states.


During the three-day Summit, remodelers from across the United States and Canada experienced key learning opportunities to help them improve their level of service while exploring solutions to current challenges in the market. Through stage lectures from more than two dozen speakers, along with Powertalk sessions, "Ask Anything" fireside chats, networking receptions and the largest awards gala in the remodeling industry, participants were able to glean the latest information in remodeling trends, best practices and practical business/ management solutions to help them improve the services they provide to their customers back home. Topics covered throughout the Summit included improving the overall client experience, business building strategies, effective schedule management, building solid industry relationships and more.
Dave Wherry refers to the annual Remodelers Summit as "one of the most powerful influences on our business." Dave and Mike attempt to come to the Summit each year as a way of honing all aspects of the business with the goal of continuing to provide their customers with the best possible remodeling experience.
The Remodelers Summit is hosted by Remodelers Advantage, one of the remodeling industry's most significant support organizations with the goal of helping remodelers across the US and Canada refine their skills and grow their companies.  
Formerly Progressive Builders, Progressive Design Build is Southwest Florida's premier, award-winning design/build remodeling firm known for its 29 years of process and design innovation. The company helps homeowners remodel their living space (often when they are out of town) to improve their quality of life, working under a single contract to provide both architectural design and remodeling services. And, they've remodeled many homes in and around the area garnering gushing reviews for stunning work, superior communication, and a 3-year warranty. We proudly remodel homes in Naples, at headquartered in Bonita Springs, and serving Cape Coral, Estero, Fort Myers, and North Fort Myers, Progressive specializes in whole house remodels, room additions, kitchen and bathroom remodels, as well as outdoor kitchens or outdoor living spaces.
For more information, visit https://progressivedesignbuild.com/ or stop in and visit us in our showroom.  Progressive Design Build is located at 27180 Bay Landing Dr #3, Bonita Springs, FL 34135, 239.939.5411